June 24, 2008 04:52:30 GMT
They have set the date but won't share it with the press. It was fortunate though that same-sex couple and finally have a change of mind and are kind enough to spill the beans on their wedding guests list and the gift they want for the big day.

Opened up about the people who're invited into her upcoming wedding, Ellen simply said "Lots of people." She went on adding, "It's getting bigger and bigger by the day. Would you like to come?" Portia then interrupted, telling Access Hollywood at the Daytime Emmys on Friday, June 20, "She keeps inviting people."

June 24, 2008 04:13:48 GMT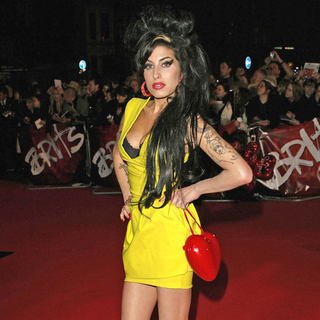 Much contrary to his earlier confirmation that his singer daughter has contracted a lung disease, emphysema, which is a progressive lung condition which ages the lung's prematurely and leaves sufferers struggling for breath, Mitch Winehouse stepped forward with a clarification of his earlier remark. Modified the statement he made in an interview with The Sunday Mirror, which was published Sunday, June 22, the man emphasized that Amy is suffering from an early stage of the disease and is responding well to treatment.

In an interview with BBC 1 Radio on Monday, June 23, Mitch said "Amy really hasn't got emphysema, there's traces of emphysema. Obviously, if she doesn't quit smoking, it's going to get worse, like everyone else ... with patience, her lungs will recover completely." He continued adding, "But with no more inhalation from smoke of any kind, she'll be absolutely fine. That's the extent of her medical problems."

June 24, 2008 03:34:15 GMT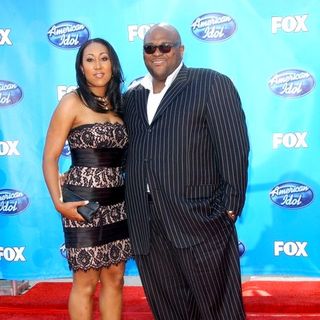 has gotten one step closer to tying the knot. The second-season American Idol champion obtained a marriage license Monday, June 23 in Alabama, People reports.

Studdard, 29, and his fiancee Surata Zuri McCants, 30, arrived at the Shelby County Probate Office in Birmingham just before noon. The pair filled out the paperwork and walked away with their license, a source informed People.

June 23, 2008 08:15:53 GMT
Former singer Lee Ryan is set to become a first time father. He has admitted to have impregnated a female fan of him and they are planning to get hitched.

Lee began dating a female fan, named Samantha Miller, 20, after she posted a number of saucy snaps of herself on his MySpace.com webpage. It was since that time that he has fallen head over heels for her. "He described the pictures as 'well hot,'" a friend told the Sunday Mirror, adding that the male singer immediately asked her out on a date.

June 23, 2008 06:51:39 GMT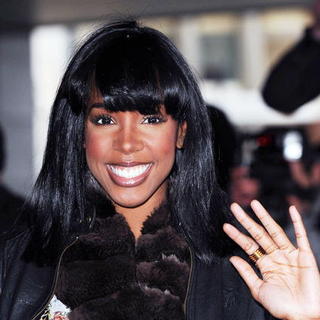 Was appointed as the official 2008 ambassador for the MTV "Staying Alive", the foundation works to empower young people to protect them against AIDS, is quick to give her new duty a kick off. The R&B singer makes use her star-power for good, took a public stand and had herself underwent an HIV and AIDS test in Africa last week.

Rowland arrived Thursday, June 19 at the Kenyatta Hospital in downtown Nairobi, Kenya, to get tested for the illness, which is rife in the Kenyan capital, in a bid to raise awareness of the deadly diseases among the country's young people particularly, and in an attempt to dissolve the stigma surrounding the illnesses specifically. She took the test alongside 22-year-old Kenyan John Ngugi, who admitted to be feeling grateful for having the test alongside the famous figure.

June 23, 2008 06:23:02 GMT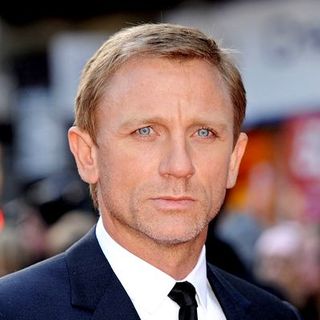 Hollywood hottest hunks, including , , and Robbie Coltrane, managed to raise 19,000 pound sterling or $38,000 for The National Film and Television School in London by selling their kisses at an auction, held on Tuesday night, June 17. Barbara Broccoli, the "" film producer, paid the staggering amount to lock lips with all the three men at the fundraising event.

The star-studded Great British Movie Event, moreover, also witnessed Craig and Grant bid against each other for an uncorrected proof of Harry Potter and the Sorcerer's Stone, published in the U.K. as Harry Potter and the Philosopher's Stone, which the James Bond star won for 18,000 pound sterling or $36,000. Other items at the auction included a dinner jacket worn by Craig in "," which sold for $19,000.

June 23, 2008 04:59:08 GMT
Channels her diverse inner creativity, pop singer-songwriter is opening up a bakery in Nashville, Tennessee called The Sugar Bar. The songbird is teaming up with pastry chef Rebekka Seale to open the bakery, which she described as "an old-fashioned bakeshop and bar where you can go grab a drink after dinner and a slice of bourbon chocolate cake or summer berry pie."

Notwithstanding with its name, Branch makes sure the bakery will be as healthy as possible for customers. Seale, elsewhere, will use the website to keep customers updated when it comes to the bakery's progress.

June 23, 2008 04:08:15 GMT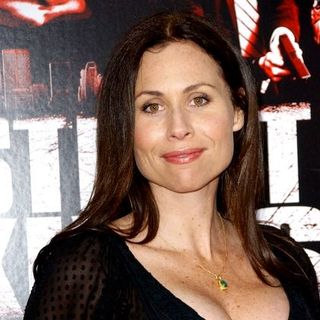 Pregnant actress enjoyed a casual baby shower, held at a friend's home in Malibu on Saturday, June 21. There were nearly 40 guests invited to the event.

The party's color scheme, per People, was pink with the home was decorated with pink and white peonies. The guests enjoyed basil lemonade, finger sandwiches and berry cake from Sweet Lady Jane as part of the buffet, suggesting that Driver might be expecting a baby girl she has been longing for.

June 23, 2008 03:28:20 GMT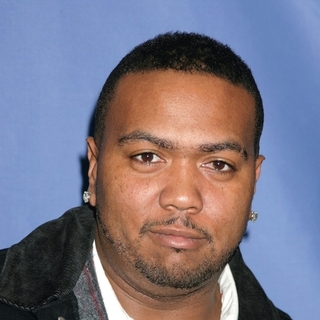 Already husband-and-wife after they tied the knot in Virginia earlier this month, and Monique Idlett held a formal lavish wedding ceremony in Aruba on Sunday, June 22. An unidentified source confirmed the news to People magazine.

The publication, sad to say, obtained no other details on the wedding except that and Timbaland's artist were among the hundreds of guests. US Weekly, on the other hand, reported there were about 300 people invited into the wedding.

June 23, 2008 03:02:41 GMT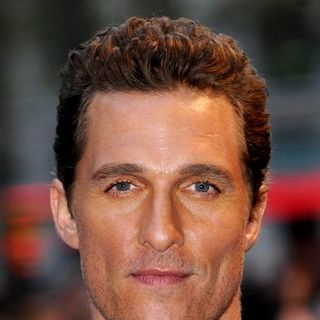 A brawl broke out at a Malibu beach on Saturday afternoon, June 21 when a group of local surfers attacked paparazzi who were snapping pics of actor . There were reportedly 12 photographers on the beach in Malibu trying to get shots of the hunk as he was surfing with friends. The surfers asked the photogs to stop filming and taking pictures, but when that didn't happen, things got physical.

A 29-year-old paparazzo from Santa Monica who was trying to photograph McConaughey told police he was attacked by a mob of surfers who threw his camera in the ocean. The photojournalist told sheriff's deputies that a large group of surfers near Paradise Cove in Malibu approached him and other paparazzi at about 2 P.M. Saturday and demanded the group to stop taking pictures and filming.

June 23, 2008 02:20:43 GMT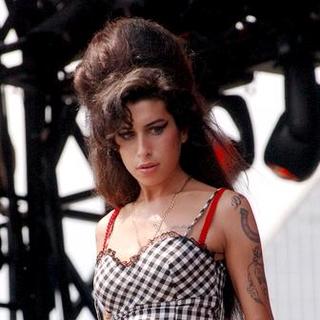 's body has taken its toll. Following her hospitalization early last week to undergo tests after fainting at her Camden home, her father has confirmed that his daughter has contracted a lung disease, emphysema, which is a progressive lung condition which ages the lung's prematurely and leaves sufferers struggling for breath.

In an interview published Sunday, June 22, Mitch Winehouse was quoted as telling The Sunday Mirror that his singer daughter has early stage emphysema and an irregular heartbeat. She, according him, has been warned that she will have to wear a permanent oxygen mask to survive unless she stops smoking drugs.

June 21, 2008 07:48:55 GMT

On, off, then on again, and reportedly are set to marry. The couple, according to various reports, are said to be planning a quiet nuptials in Hawaii, which is meant as a tribute to their hit TV series "Lost" on which they first met.

"Evangeline and Dominic have been spending a lot of time together during the show's hiatus and are very excited about the future," a source revealed. "Evangeline accepted Dom's proposal while they were away together and they both agree Hawaii is the perfect place for the wedding - both as a location and for sentimental reasons."

June 21, 2008 07:05:23 GMT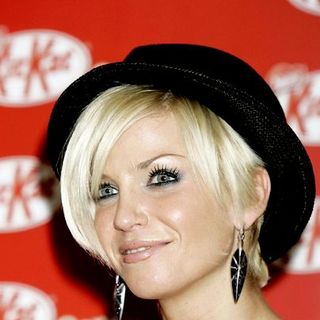 The engagement ends and the couple split. Report surfaced by the hour that Sarah Harding is dumped by her boyfriend Tom Crane after he got jealous of her close friendship with several of the male dancers of her music act . The blonde beauty is said to feel "devastated" over the split.

Rumor has it that Crane has struggled with rumors about Sarah's links with other men. And it's her close friendship with one dancer in particular, Jackson Williams, that apparently triggers the split.

June 21, 2008 06:22:34 GMT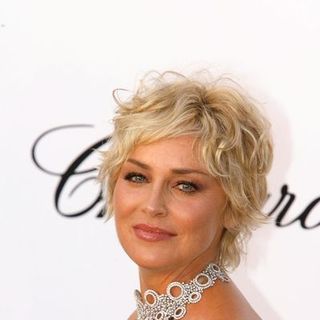 Jewelry is women's best friend and knows that. The movie actress, who has just provoked negative reviews over the controversial "karma" remark she made about China's earthquake at the Cannes Film Festival late last month, is enjoying "good karma" as she's been tapped as the new face of Italian jewelry company Damiani.

Concerning her tapping, Stone will front an international print campaign for the firm's Musts and Masterpieces collection, in which she'll portray aviator Amelia Earhart and Biblical first lady Eve. The jewelry company was set to make an announcement of the new partnership during a press conference in Beverly Hills Thursday, June 19.

June 21, 2008 04:50:08 GMT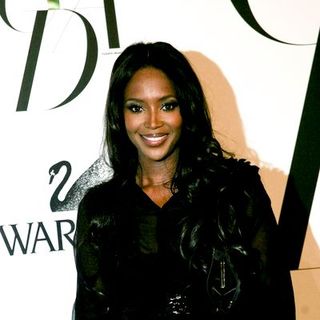 It appears that never learns her lesson and instead let her anger takes control of her mood. The temperamental supermodel was sentenced to 200 hours of community service after pleading guilty to assaulting two police officers during an "air rage" incident at Heathrow Airport in early April.

Campbell, who's known for her tempestuous behavior and frequent confrontations with her staff, faces substantial fines and up to six months in jail should she's found guilty to the six offense charges stemmed from an April during which she spat at British Airways cabin crew and police who removed her from a flight in handcuffs while waiting on the tarmac at Heathrow. She, nevertheless, managed to avoid jail sentence, pleaded guilty to the charges, admitting to kicking and spitting at police officers after going off at airline staff for losing her luggage.