July 24, 2008 05:09:05 GMT

When it comes to celebrity money makers, and are the two bests according to Forbes magazine. Both movie stars top the publication's list of Hollywood's Best Paid Actors, besting their many other A-list fellow celebs.

On the male list of the ranking, based on salaries earned between June 1, 2007, through June 1, 2008, actor-comedian Smith seizes the No. 1 spot, raking in an estimated $80 million for his big-screen efforts. He's followed close behind at 2nd spot by movie hunk , earning a reported $72 million this year, thanks to his "Pirates" films. Tied for third spot are funnymen and , with each of them earns $55 million over the past year.

July 24, 2008 04:41:33 GMT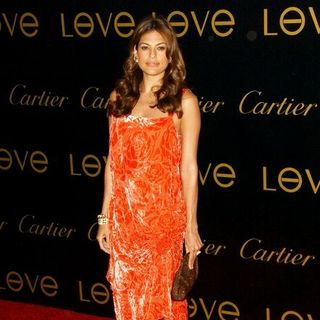 Has stripped down for PETA ad and Italian Vogue spread among others, arguably is giving stripping off a whole new meaning with her nearly naked pictures for the ad campaign of Calvin Klein underwear. Is the new face of the brand, the gorgeous actress is showing off her curvy body, wearing nothing but classy lingerie for the label's new Seductive Comfort line ad.

The ads see Mendes posing scantily-clad in satin and lace bra and panties. The new collection of bras will be available in stores later this year, but the raunchy ads can be seen after this news.

July 24, 2008 03:48:30 GMT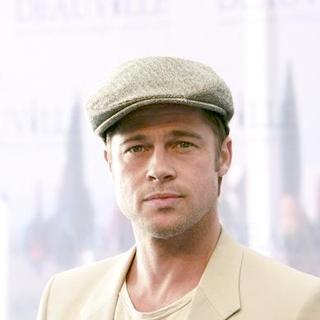 Don't mess with the Jolie-Pitt. Reportedly is enjoying his time with family, partner and their expanding brood at their French estate, 's peace is destroyed by the appearance of unauthorized photos of his family on the Internet. Lawyers for him were quick to issue legal action against anyone and any media outlet that publishes the reported photos, supposedly also captured his newborn twins Knox Leon and Vivienne Marcheline.

The pictures were "surreptitiously" snapped using a powerful telephoto lens and sold to an unidentified buyer, the Los Angeles lawyers for the movie hunk claimed. Such action thus is considered a "malicious violation" of the actor's privacy rights under both French and California law.

July 24, 2008 02:46:53 GMT
Is having his movie, "", scores the number one spot on the weekend box office with $158 million while at the same time also wows movie critics who give it positive reviews, is the other one that keeps the public talking during the week with him being arrested on assault allegations filed by his own mother and sister. Bale's arrest occurred just hours after he attended the European premiere of his new Batman movie in London's Leicester Square on Monday, July 21 alongside co-stars and . The 34-year-old actor was arrested over allegations that he attacked his mother Jenny, 61, and sister Sharon, 40, at London's Dorchester Hotel on Sunday night, July 20.

Authorities reportedly didn't immediately arrest the actor following the star-studded event soon after his mother and sister filed their suit as they believed he would not flee the country to resist arrest, adding that the lack of severity in the case made it impossible for them to make an immediate response. The authorities thus arrested him on Tuesday, before later that day released him on bail after a session of questioning by London police. He spent more than four hours talking with authorities but was not charged with any offense.

July 24, 2008 02:31:43 GMT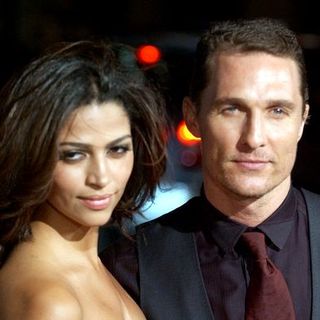 The rumors are true that sells the first pictures of his son to OK! magazine though the amount of money he receives from the deal remains undisclosed. Confirming the talk of the town, the official website of the publication has on Wednesday, July 23 made public the first ever pic of the actor alongside his model partner Camila Alves and their boy Levi Alves McConaughey.

"INTRODUCING NEWBORN LEVI, DADDY'S LITTLE BOY," so read the headline that accompanies the picture of the family on the cover of the new issue of OK! "I want my son to be a little cooler than me". The cover sees McConaughey embracing Camila's shoulder as she leans her head on his shoulder, while holding son Levi in her hand.

July 24, 2008 01:58:44 GMT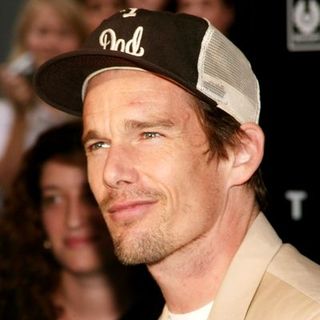 is a father for one more time, making it his third, when his wife Ryan Shawhughes gave birth to a baby girl in New York City last Friday, July 18. The newborn baby is named Clementine Jane Hawke. No further details are made public about the baby though.

No words from the couple or their people about the good news. A close family member, meanwhile, was quoted as telling People magazine on Wednesday, July 23, "I expect that they should be very good parents. They both love children, and they love each other ... I know they are thrilled."

July 22, 2008 09:21:10 GMT

The annual ALMA Awards will not be held until September later this year, but the list of the nominees is in already. Actress and actor Cristian de la Fuente were the two stars who lent a helping hand announcing the awards nominees.

The 2008 ALMA Awards nominations were unveiled on Wisteria Lane at the Universal Studios Backlot in Universal City, Calif Monday, July 21. The actual awards event is slated to be aired live on ABC on Friday, September 12, 2008 at 8 P.M. ET.

July 22, 2008 08:37:37 GMT
This just in. Lee Ryan dumps his pregnant fiancee Samantha Miller, much to her dismal. Report on the couple's split was made public by Star magazine, less than a month after they announced her pregnancy and wedding plans.

Lee, according to the publication, ditched Samantha after a series of heated rows. A source was quoted as informing that Samantha found the break up as a "complete shock" as "she thought everything was going really well." The source said, "She is distraught and doesn't know what to do - it is horrible enough to be dumped any time, but with her pregnancy, and all her hopes they would build a future as a family, it has left her in tears."

July 22, 2008 08:08:29 GMT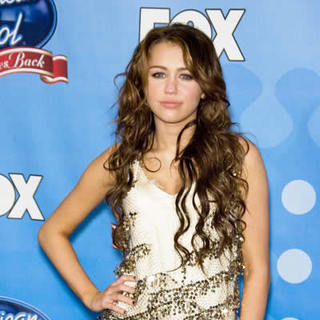 Is having her new album "" set to marry the street at 12:01 A.M. on Tuesday, July 22, it seems that is in her best spirit ever. Sharing her joy with people, the teen sensation is auctioning off a red carpet date for the premiere of her upcoming movie "" for charity.

Miley and her family are teaming up together to set up a new charity, called the Pappy Cyrus Family Foundation, which is meant to honor her paternal grandfather Ron Cyrus who died in 2006. The foundation will support charities that assist needy children across the United States by providing improved health care, education and community support.

July 22, 2008 07:13:35 GMT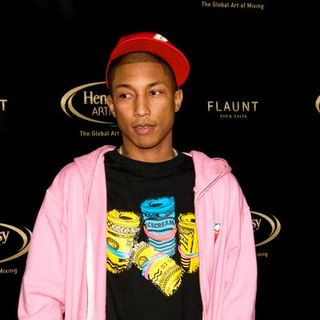 A shocking news comes from rapper . He reportedly has impregnated a woman and is going to be a daddy soon.

Page Six reports that Pharrell impregnated "a model type" he met during his trip to Miami this year. The pregnant woman, whose identity remains unknown, "is very pregnant and travels with him. She hangs out with the backstage crew when he performs," a source claimed.

July 22, 2008 06:49:31 GMT

The split apparently is only temporary for and Jamie Hince as they were spotted together again despite rumors that they ended their romance earlier this month after having an argument. Both of them were seen drinking at a pub and then shopping at Selfridges on Monday, July 21 only to fuel rumors that they have rekindled their romance.

Moss and Hince were photographed by the paparazzi out and about in London, smoking cigarettes, laughing together and holding hands. An onlooker who witnessed their togetherness testified, "The pair met and shared a warm embrace at a pub before heading for a shopping trip at Selfridges in Oxford Street."

July 22, 2008 06:23:19 GMT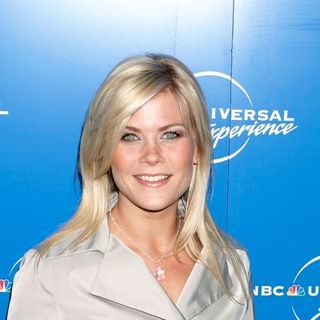 That is pregnant with her second child it's no longer a secret as she has officially confirmed it in late June. Though so, it was not until Sunday, July 20 that she revealed the sex of the baby she's carrying. She told OK! magazine during a party for NBC that she's expecting a baby girl.

"We found out that it's a girl and we're really excited about that," Alison told OK! Is due to give birth to the baby on January 20 next year, she and husband David Sanov have not yet decided on a name, telling OK! "It's a battle we're waging. It's going to be a long time before we figure that out."

July 22, 2008 04:57:05 GMT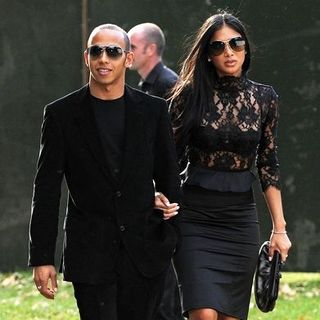 Break up rumors have hit and . The couple are rumored to be splitting up after the songbird revealed to the press that she's taking a break from their romance to concentrate on her career.

"I am returning to the States to work on my new single and album," Nicole said at the Cartier Style et Luxe concours at the Goodwood Festival of Speed. "Lewis will be focusing on racing. I don't think we'll have much time to see each other before Christmas."

July 22, 2008 04:26:22 GMT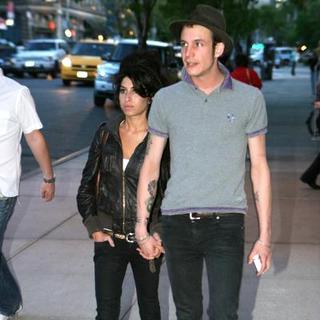 A judge has on Monday, July 21 sentenced 's husband Blake Fielder-Civil to 27 months in jail for assault and obstructing justice. Despite the sentence, he could be out of jail December later this year due to the fact that he already served nine months of his term awaiting trial.

Blake, who admitted to being high on cocaine and alcohol during the back in June 2007, sat with three other co-defendants before judge David Radford at Snaresbrook Crown Court in east London as the sentences were read out. Judge David claimed him to have behaved in a "gratuitous, cowardly and disgraceful" way.

July 22, 2008 03:55:27 GMT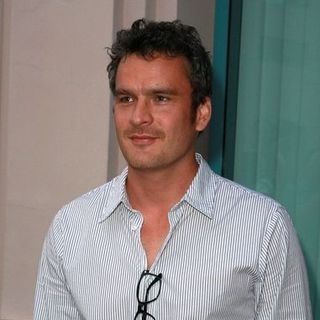 His romance with is a secret no more and the many pictures of them getting engaged in lewd act have been all over the news media for sometime. It was not until Monday, July 21 though that officially confirmed his separation from wife and the mother of his four children, Rosetta Millington.

In his best attempt to set the record straight on the many speculation surrounding his relationship with both Rosetta and Miller, the oil heir and actor issued a statement, confirming he and Rosetta have separated. The confirmation, thus, also verified his romance with Miller.