July 24, 2007 09:06:12 GMT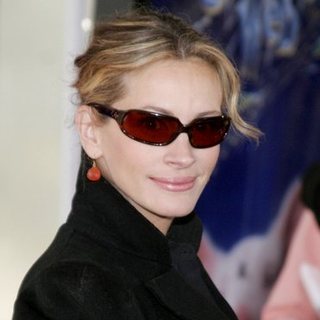 Lauded as one of the finest actresses of her generation, has been selected to be the recipient of this year's American Cinematheque Award for her work and commitment in making a significant contribution to the art of the motion pictures.

The honor will be presented to the beauty at the Cinematheque's annual benefit gala held on October 12 at the Beverly Hilton Hotel, Beverly Hills, California. The tribute will then be aired by AMC, the exclusive broadcast partner of the annual event since 2003, in December with Irene Crinita producing.

July 24, 2007 05:54:53 GMT

Could take the wrong step when she contacted OK! Magazine's Editor-in-Chief Sara Ivens to negotiate a tell-all interview with the publication? Well, multiple sources predicted so. Yes or no? Only time will tell.

Only days after report on Brit's tell-all interview with OK! Magazine made its way to public, rumors are abuzz that the session had gone bad. Multiple sources claimed it as "a complete disaster" that could possibly ruin her career in the industry. It is reported that Brit's behavior during the interview was "nothing less than a meltdown."

July 24, 2007 04:22:37 GMT

and , both come from different field of jobs, are teaming up to combat childhood obesity. The rapper and actress have agreed to lend their names as Honorary Co-Chairs to the 4th annual Children's Sports & Fitness Expo, aimed to combat childhood obesity by engaging children in over 25 sports activities and nutrition classes, which will take place on Saturday, September 29th later this year.

Based on the statistic released by the New York City Department of Health, there are at least of New York City school children who either overweight or obese. In learning the danger of childhood obesity Vincent Ferguson, president and founder of Body Sculpt of New York, Inc., a not-for-profit health and fitness organization, then created the Children's Sports & Fitness Expo.

July 24, 2007 03:47:30 GMT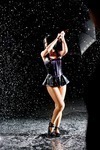 does know how to cash in while she's hot. Following the success of her hit single "Umbrella", which topped the US singles chart for 9th week and recently enters its 10th week in the UK singles chart, the R&B singer is branching out, having her name licensed to a new product, umbrella.

On her new venture, Rihanna is teaming up with clothes company Totes to bring out her own collection of umbrellas.

July 24, 2007 02:50:11 GMT
What should be a big music celebration turned into nightmare for and . The fellow hip hop stars were arrested Sunday night July 22nd at almost the same time and place, both for possession of .40-caliber pistols.

The best-selling rappers were arrested Sunday night shortly after Lil Wayne's concert at the Beacon Theatre, where Ja Rule made a surprise guest appearance singing together their hit "Uh Oh". According to the explanation given by a spokesperson for the New York Police Department it is said that Ja Rule was stopped for speeding at 10:30 p.m. A further search conducted by the authority found out his 2004 Maybach luxury car had no insurance and a suspended registration.

July 24, 2007 02:08:36 GMT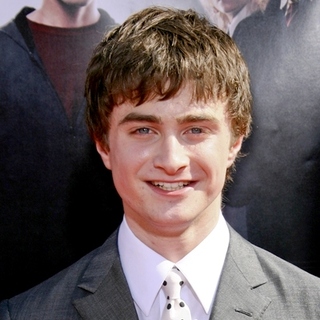 The celebration is double for , or triple maybe. The Harry Potter star surely is on the seventh heaven now that the fifth installment of his film, "," ranked 2nd on the weekend North American box office by Sunday July 22nd, taking in $32.5 million. Greater than that, the young actor also celebrated his 18th birthday Monday July 23rd, thus made it official for him to gain access to his £20 million fortune.

Won't reveal details on how he would celebrate his big birthday, Radcliffe does say "I'll definitely have some sort of party. Hopefully none of you will be reading about it."

July 23, 2007 09:09:45 GMT

It's on. The party has been kicked off. And there they were, and wife , as well as Hollywood celebrity couples, , , , and , joining together to cheer the British power couple's arrival in Los Angeles.

They posed together at the Museum Of Contemporary Art in downtown Los Angeles on Sunday July 22nd, where a red carpet was rolled out at the entrance with a small group of police patrolled streets for blocks. The lightings, music, and floral arrangement, the bash would even more complete with star-studded guests.

July 23, 2007 06:56:45 GMT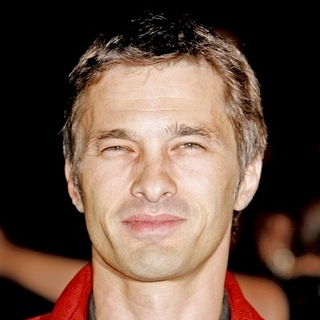 It's been months that they ended their romance, but has just come to realization that he made a mistake in splitting with .

The French actor is reported to tell friends, none of the most beautiful women he has ever dated compares to Minogue. "Martinez told a friend Kylie is everything any man could want in a woman - beautiful, charming, hugely talented - and that he was certain he wanted to spend the rest of his life with her," the Sunday Mirror quoted a source close to the actor as saying.

July 23, 2007 06:29:28 GMT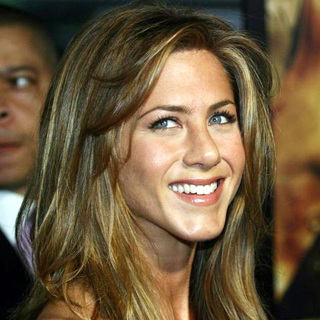 Is said to be keen to earn respect as a movie actress, has put to rest rumors on "Friends" reunion by refusing to reprise her role as Rachel Green on the possible TV special or movie version of the hit show if there's any.

"There have been whispers of a Friends movie for a while now, especially with the "" film finally getting the go-ahead," a source revealed. "But it can't happen without Jen and she thinks 'Friends' has had it's time and she should move on with her film career."

July 23, 2007 05:54:06 GMT

is eyeing a big comeback in the entertainment industry. The pop singer who's been tight-lipped on the heavy issues surrounding her personal life, is keen to do a tell-all interview which will be a big blow.

Rumors are abuzz that Spears has quietly called OK! Magazine's Editor-in-Chief Sara Ivens to negotiate a tell-all interview with the magazine, which Ivens agreed to. In what is promised to be a "shocking interview," OK! magazine plans on running a story next week that contains a very candid conversation with the mother of two.

July 23, 2007 05:04:42 GMT
The search of a soul mate comes to an end already. has found the love of his life. The actor-comedian has proposed to girlfriend, Anne Stringfield, and they will tie the knot soon.

No details being made public on the couple's engagement nor do on their upcoming wedding, except that Stringfield is a former New Yorker journalist, who has recently been writing for US Vogue.

July 23, 2007 04:27:41 GMT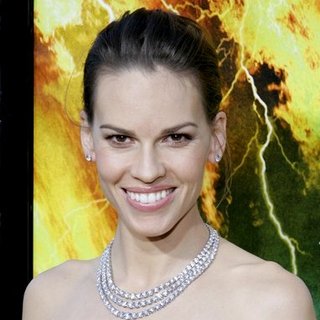 No joke, is going to make hair donation. The Oscar-winning actress has signed on to front the year long Pantene Beautiful Lengths campaign, a new charity campaign which aims to support women who've lost their hair during cancer treatment.

Concerning her role, Swank will star in a Pantene Beautiful Lengths public service announcement (PSA) and encourage people across the US and Canada to grow their hair, cut it off and then donate it to create wigs for the women who have lost their hair due of cancer. The actress herself will also do the same thing.

July 23, 2007 03:50:35 GMT

made a brief visit to jail, literally. The rap star turned himself in to the Harris County Courthouse around 2:30 pm Saturday July 21st and was released shortly after posting a $2000 bail.

Flip was accused of credit card abuse after allegedly purchasing an airplane ticket using another man's American Express card. Per the authorities, it is said that Flip bought a Southwest Airlines ticket from Houston to Baltimore, cost $671, using a credit card owned by a man named Jordan Salinger, who didn't authorize the purchase.

July 23, 2007 02:52:30 GMT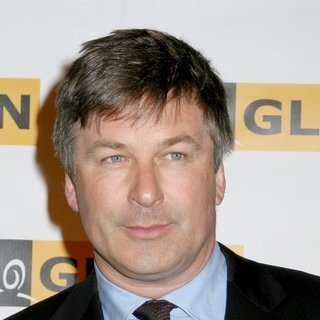 The National Broadcasting Company (NBC), an American television network headquartered in the GE Building in New York City's Rockefeller Center, was a big winner at the 23rd annual Television Critics Association (TCA) Awards, held Saturday July 21st at the Beverly Hilton in Beverly Hills.

The network led the winner list, walked away with four trophies in hand, one of which was the Individual Achievement in Comedy Award that went to for his action in its sitcom "30 Rock".

July 23, 2007 02:21:01 GMT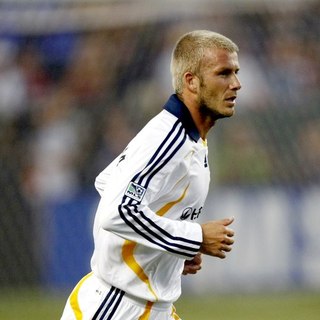 did his duty quite well. The soccer god made his debut for the Los Angeles Galaxy in an exhibition against Chelsea at the Home Depot Center on Saturday night July 21st in Carson, Calif. despite his left ankle injury.

Beckham got into the exhibition against Chelsea in the 78th minute, running down into the field amid huge cheers and a sea of camera flashes. The 32-year-old midfielder made a brief 12 minutes debut after spent most of the game on the bench because of an ankle injury.