September 09, 2008 03:36:47 GMT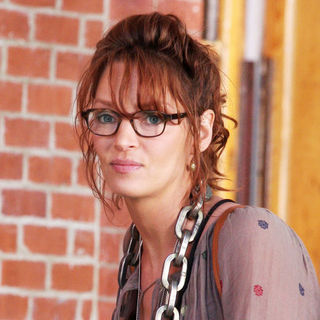 Pregnancy rumors hit yet again after she is said to have ordered maternity dresses from a boutique. The New York Daily News reported that last week "Uma's assistant called Fred Segal in Santa Monica and ordered a half dozen dresses from Tricky Threads." All the outfits, according to the newspaper's spy, are "two sizes larger than she usually orders".

This isn't the first time that Uma has been reported pregnant. In July she denied such rumors which were quick to spread like a wildfire after she was photographed showing off a growing belly during a vacation on the island of Corsica with her financier fiance Arpad 'Arki' Busson.

September 09, 2008 02:32:10 GMT
is engaged to her businessman boyfriend, Matthew Robinson. The singer broke the news of her engagement on the red carpet at a Calvin Klein 40th anniversary party during New York fashion week.

"It just happened," she told People magazine during the occasion. "But I am so excited, and it happened in New York. And I want to share it with the world."

September 09, 2008 02:06:16 GMT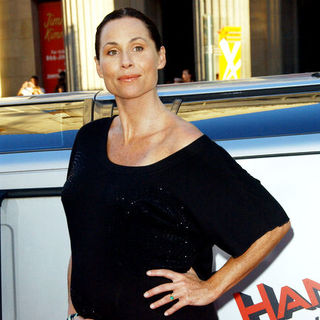 British-born actress has become a mother for the first time when she gave birth to a baby boy Friday, September 5 in Los Angeles. The newborn infant is named Henry Story Driver. He weighed 9 lbs., 12 oz.

Jessica Kolstad, a representative for Driver, confirmed the birth of the baby to People magazine. The representative, however, didn't mention any further details.

September 08, 2008 09:50:13 GMT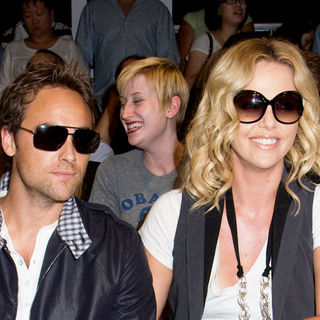 Longtime lovers and spark wedding speculation yet again after she was spotted sporting a ring on her wedding finger during an outing in New York City last week. The actress was photographed hugging the actor when photographers noticed the reported ring.

Theron and Townsend, as reported by INF Daily, spent their day shopping at Gucci and Christian Dior. She was seen wearing a black tank-top, covering it up with blouse of the same color, jeans and a pair of slippers. Townsend, on the other hand, wore a stripped t-shirt, jeans, and a pair of shoes. Both of them were seen wearing sunglasses too. He brought the shopping bag for her.

September 08, 2008 07:52:50 GMT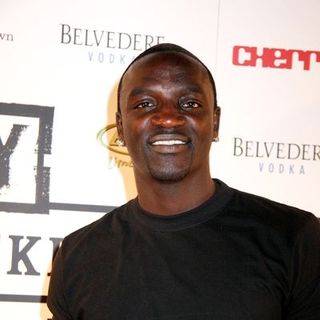 The concert promoters for are quick to issue a denial on reports that claimed the R'n'B artist was involved in other fan-tossing incident during his latest show in South America. They insisted reports that claimed the star threw two female fans during the show as being falsely misrepresented by the media.

It was previously reported that Akon was caught on tape throwing two female concertgoers at a packed show in Guyana, South America on August 30. He was videotaped, in between performances on the show, trying to "crowdsurf to a camera stand about 100 yards off stage" and when he got there he grabbed one of the female fans and pushed her into the crowd as she tried to hold his hand. He then grabbed the other lady who tried to embrace him from behind and tossed her into the crowd. The has since been all over the web.

September 08, 2008 05:17:36 GMT
Dating actor on and off before finally going their separate ways for good, apparently has ended her single status as she is reported to have been secretly dating England rugby player Danny Cipriani. The twosome have no single word on the dating speculation, but The Sun claimed they have been on a string of dates after their first meeting late last month.

"It's early days but the romance is definitely on," a close friend of the movie actress told the publication. "She's said how she likes Danny but is a bit worried he's eight years younger. I expect he can't believe his luck."

September 08, 2008 05:09:26 GMT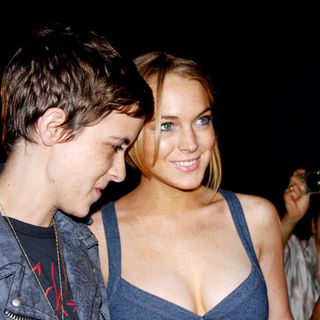 Unwilling to confirm that they indeed are a couple despite the mounting evidence to the contrary, and reportedly are thinking to raise a baby. Planning to make their thought comes into realization, they have been in "deep discussions" about that matter, New of the World's Rav Singh claims.

It is claimed that Lindsay would ask one of her ex-boyfriends to donate his sperm. Singh quoted a source close to the lesbian couple as saying, "Lindsay is in a very happy place at the moment. She's been having deep discussions about a baby. She wants a natural birth and has spoken to Sam about getting one of her ex-boyfriends to help out. They don't want to adopt." However, there have yet words on a possible sperm donor for the "smitten" lovers.

September 08, 2008 03:45:15 GMT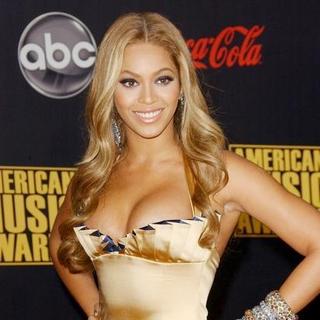 It was a first time for when she was snapped wearing her alleged wedding ring during the Fashion Rocks event in New York on Friday, September 5. She set tongue wagging when, during a red carpet photo shoot, she was spotted flashing the huge rock, which is believed as the one her alleged hubby gave her after she became his wife.

Wearing a simple black dress and letting her long hair loose, Beyonce was seen sporting the ring on the ring finger of her left hand. Rumor has it that the ring is an 18 carat flawless diamond by Lorraine Schwartz, valued at more than $5 million dollars. Beyonce, nevertheless, has yet to comment on the ring and her alleged wedding with Jay- Z.

September 08, 2008 03:08:17 GMT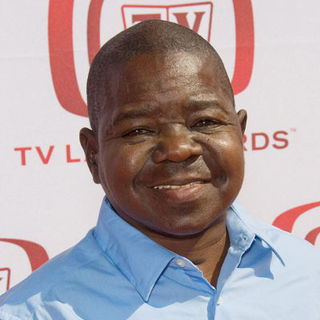 Trouble comes to as a man named Colt Rushton accused him to have hit him with his truck outside a Utah bowling alley. The incident occurred after midnight on Saturday, September 6 at the South County Bowling Lanes in Payson, where the actor is a regular. Details of it remain sketchy though, as both Coleman and Rushton have a very different version of stories.

According to a bodyguard for Coleman, it was closing time at the Payson bowling alley as the star and his wife Shannon Price-Coleman were finishing up a game when Rushton approached them, asking to take their pics with his cell phone. The couple refused to strike a pose and that apparently made Rushton mad that he then started harassing the couple.

September 08, 2008 02:47:41 GMT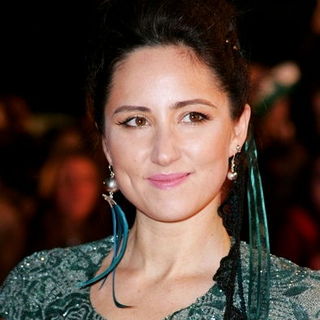 officiated her union with longtime boyfriend Luke Bullen in a private wedding ceremony on a remote Scottish island on Saturday, September 6. The singer and the drummer exchanged wedding vows in a marquee overlooking the Atlantic Ocean. There were 150 close friends and family attending the wedding, held at the Flodigarry Country House Hotel on the romantic Isle of Skye in northern Scotland.

The bride, according to Mail Online, wore a fitted silk strapless gown covered in crystals and beautified her look with simple jewelery, whereas the groom wore a powder-blue morning suit. The guests and family who were attending the ceremony wore traditional outfits.

September 08, 2008 02:07:40 GMT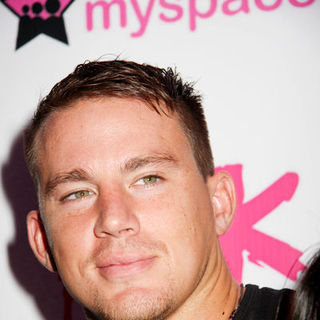 Taking his relationship with actress girlfriend to the next level, proposed to her Friday, September 5 while they were in Maui. He presented her with a ring by Neil Lane, People reports.

Tatum, who reportedly 'choreographed' the proposal by himself, secretly invited his and Dewan's close friends to the island to witness the proposal without her consent. Other details of the engagement party were not being disclosed though.

September 06, 2008 07:28:20 GMT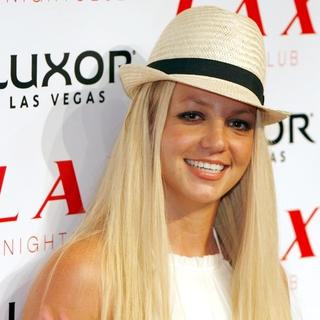 The man to whom lost her virginity has been identified. Hot on the heels of Lynne Spears' claim on her tell-all book that Britney lost her virginity to her eighteen-year-old high school sweetheart when she was just fourteen, the guy in question steps forward, speaking his very own version of story about his old romance with Britney.

The guy, whose name is Reg Jones, is now 30 years old. He had an interview with the Daily Mirror on Friday, September 5 to which he confessed that he and Britney were very in love. "Britney was very passionate. I'd often stay over at her house and we'd fool around like any young couple," he revealed, adding that their age difference "didn't seem to matter" for them at that time.

September 06, 2008 06:43:00 GMT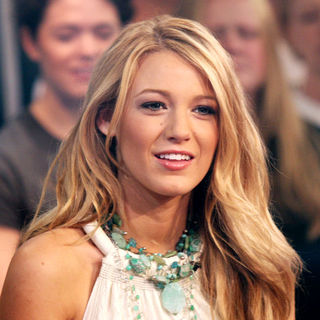 Turning 21 years old last month, would only celebrate her birthday this weekend and is planning to throw a Jazz Age-themed bash. The party, to be more specific, will be held Saturday night, September 6 in New York.

Coming to such idea, the birthday girl asks all the guests to wear 1920s-style outfits. She herself will make sure that all of them obey the rule by asking the doormen to check and reject "those not in theme." No further details about the planned birthday party. Blake herself hasn't issued any comment on the report.

September 06, 2008 05:06:33 GMT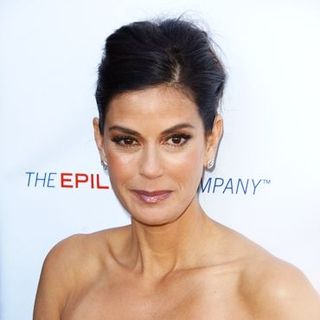 Sharing her key to a happy life to , recommends sex and chocolate. The actress credits the two things to have escalated her into happiness.

In an October column for the publication, she wrote "Have great sex [and] eat the chocolate." She aims the advice not only for people in common, but also for her daughter, Emerson Rose Tenney, who's still 10 years old.

September 06, 2008 03:53:32 GMT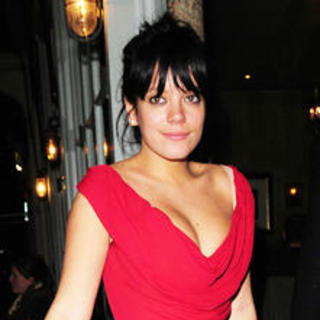 Breaking her silence about her recent row with at the annual GQ Men of the Year Awards, claims that despite exchanging insults with the star she's still good friends with him. Reaching out to her MySpace Blog to talk about their , the songbird wrote in a new entry that despite rumors to the contrary, everything is well between her and Elton.

Blaming the media for exaggerating the war of words, the troubled singer wrote in the post "Trying to create a feud on the other hand, and trying to make me out as being some rude little girl with a drink problem is just unfair." She confirmed further, "Elton and I exchanged jokes and there were no hard feelings at all, in fact neither of us gave it a second thought."