March 08, 2008 02:44:20 GMT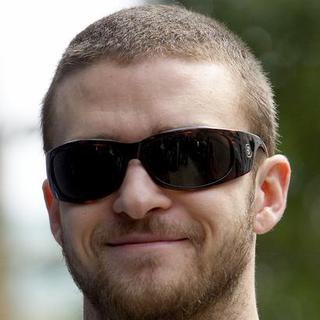 can now add TV producer to his career resume in addition to that of acting and singing. The pop singer has teamed up with Reveille Productions, the production company behind "Ugly Betty" and "The Office," to serve as an executive producer on NBC's pilot "My Problem with Women".

The show, which is a comedy, is not an original though. It actually is an adaptation of the Peruvian show called "Mi Problema con las Mujeres," a show that launched in July and has since been sold in 20 countries.

March 08, 2008 02:21:49 GMT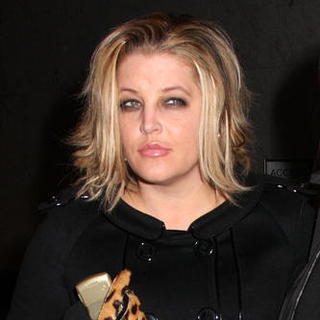 , who initially wanted to keep her pregnancy private, was forced to officially confirm the good news due to the "media scrutiny". The singer-songwriter, the daughter of the late King of Rock 'n' Roll , confirmed, with excitement and yet a great deal of reluctance, on her Thursday, March 6 that she and her husband Michael Lockwood are expecting their first child together.

The 40-years-old Elvis heir officially announced her pregnancy in a message titled "Confirmation under the gun" on her MySpace blog. The post came in response to the cruel comments the news media addressed to her concerning her looking heavier.

March 08, 2008 01:47:06 GMT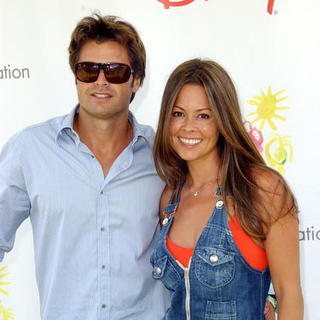 Actress, model, and TV host and her actor fiance, welcomed their second child together at 11:31 A.M. on Wednesday, March 5. The baby, a boy, weighed 6 pounds, 8 ounces and was 20 1/4 inches long.

"Mommy and baby are both doing great and healthy," a representative for Burke has revealed. Charvet adds, "and he's really, really cute!"

March 06, 2008 09:25:33 GMT

The love relationship of and appears to be short lived. The celebrity couple are reported to have ended their relationship.

The pair's split was first reported by Life & Style. The publication quoted an insider as saying, "Shiri and Zach were a great match. They both come from traditional Jewish backgrounds, but Shiri wanted to start a family and Zach shuddered at the thought of being tied down. He can't imagine getting married before he's 40."

March 06, 2008 08:31:14 GMT
is turning her love for fashion into a reality fashion TV series. The mother of three, who's arguably considered by many people as a fashion icon, has reportedly been in talks with U.S. TV network Fox to front her own reality fashion TV series to be titled "Fashion Nightmares."

The show will take on a similar format as British show Gordon Ramsay's "Kitchen Nightmares", in which the Scottish chef revitalizes flagging restaurants, which has been a massive hit among American viewers. In case of "Fashion Nightmares," the series will see the Spice Girl travels around America, finding poorly styled people and giving them a fashion make-over.

March 06, 2008 08:00:51 GMT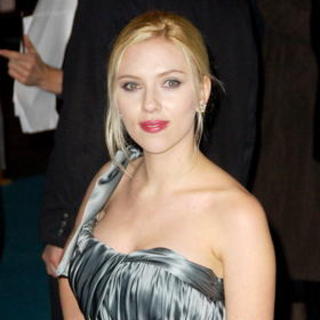 Has been dating since May last year, is said to have been moving in with the actor. The movie star reportedly has transferred her belongings to Ryan's Los Angeles home, despite her mother's disapproval.

A source said, "Scarlett feels she is ready to move in with Ryan and thinks he is the perfect man for her." Though so, her mother "thinks she is too young to settle down and is worried she is rushing into things."

March 06, 2008 07:33:32 GMT

Hot on the heels of her public statement that she's back on track and ready to focus on work, there comes a new report that is to replace one-time party pal as the host for the Scandinavian Style Mansion gala in Los Angeles next week. Representatives for the star have confirmed that matter.

Britney was supposed to host the Scandinavian Style Mansion bash, slated to be held at a private residence in Beverly Hills. She, however, lost the gig after being dropped following her mental treatment at the UCLA Medical Center back in January 2008.

March 06, 2008 06:56:38 GMT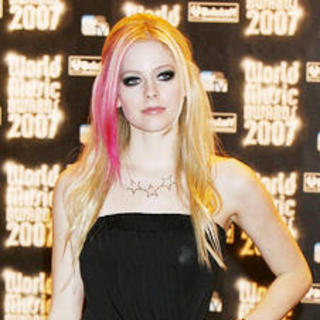 While the ticket sales of her tour were a flop, can still count on another yet promising project. The Canadian rock star is teaming up with Kohl's to launch a new line of juniors fashions to be sold only by the department store chain.

Kohl's Corp. announced the partnership Wednesday, March 5. The new cross-category collection, dubbed Abbey Dawn, blends authentic rock with a feminine edge and will include apparel and accessories.

March 06, 2008 06:29:01 GMT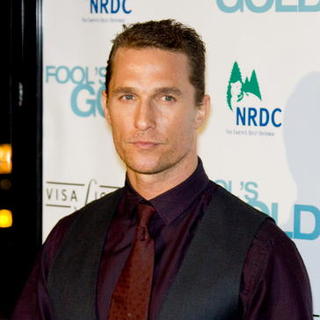 The latest celeb to get busy with launching their own line of designer clothing is none other than . The hunk, who arguably is known for his love for the beach, is gearing up to launch his own line of swimwear and other beach accouterments.

McConaughey, who recently strips down for the new Dolce & Gabbana fragrance ad, is adding a surf-inspired line to his j.k. livin T-shirt line. The clothing line, according McConaughey's representative, will include swimsuits, T-shirts, Frisbees and "everything and anything you need for the beach."

March 06, 2008 06:03:48 GMT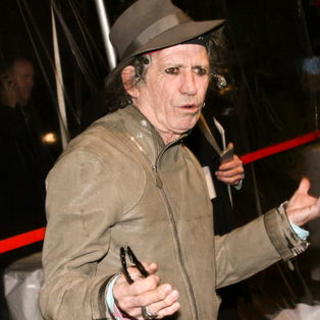 Oldie but goodie, proves even age won't let him down. guitarist has been tapped as the new face of Louis Vuitton, the French maker of luxury handbags and luggage.

The fashion house has chosen Richards for a new series of advertisements that will appear in magazine ads worldwide this month to push the company's luxe line of fancy bags and suitcases, the New York Daily News reports. The first ad, shot by renowned photographer Annie Leibovitz, shows Richards cradling his guitar on a hotel bed and reads "Some journeys cannot be put into words. New York. 3am. Blues in C."

March 06, 2008 04:36:58 GMT

"New Couple Alert: and ?" reads one of OK! Magazine's headlines. The publication reported that both actors were seen cozying together thus fueled rumors of a romance.

Reeves, arguably famous for playing Neo in the action film trilogy "The Matrix", was spotted sharing a seat with Posey at Los Angeles' Chateau Marmont Hotel back on February 25. No verification nor denial just yet from both stars regarding the dating report.

March 06, 2008 04:15:12 GMT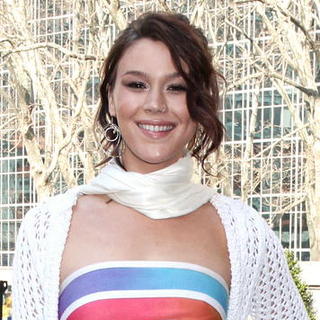 is set to debut as the new "Flake Girl". The soul singer is about to be featured in a new TV advertising campaign that Cadbury is planning to launch for chocolate bar.

The Flake's new TV campaign is created by advertising agency Publicis. It is shot in a documentary style that "captures the 'Flake moment'" of Stone in a recording studio and features the songbird breaking off a recording session to bite into a Flake chocolate bar.

March 06, 2008 03:40:19 GMT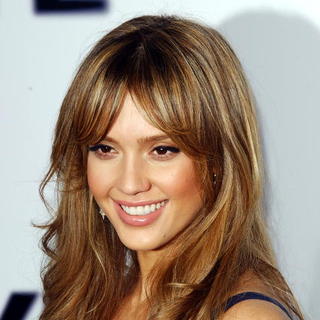 American actress and mom-to-be has developed a taste for French ham and cheese sandwiches and has been gorging on them while on her trip to Paris. The pregnant celebrity has been making European press rounds for her movie "" and had recently done some antiquing in the City of Light.

Jotted down in her on March 4 that she "can't wait to get home and rest", she furthermore has revealed to have been having food cravings while abroad. She claimed on her blog that she's addicted to French ham and cheese sandwiches.

March 06, 2008 03:12:28 GMT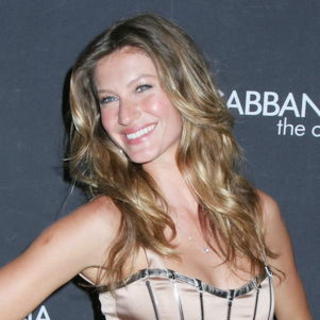 That is teaming up with Dolce & Gabbana to design a range of clothes for the high-end fashion house, it's not true. The arguably highly paid supermodel has dispute rumors on that matter.

In a bid to put the brake on the false D&G collaboration report, the beauty issued a statement through her agency IMG Models. In the statement she said, "I am surprised and flattered by the news that there was a party being planned in honor of a collaboration with Domenico and Stefano. [I am] surprised certainly as no such line is in development."

March 06, 2008 02:52:10 GMT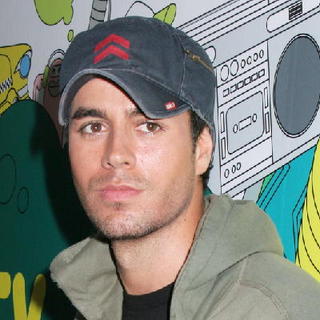 is the latest celeb to team up with the "Got Milk?" campaign. The iconic pop star has partnered with the distinguished campaign in a bid to motivate Hispanic teens to drink 3 glasses of low fat or fat free milk a day in order to stay fit and healthy.

Is widely recognized as a singing sensation who has a very hectic schedule, Enrique surely knows the importance of staying healthy and thus makes use his popularity to spread the significant message. Enrique himself includes milk in his daily diet along with exercise to help him stay strong, healthy and in shape.