July 21, 2008 04:11:44 GMT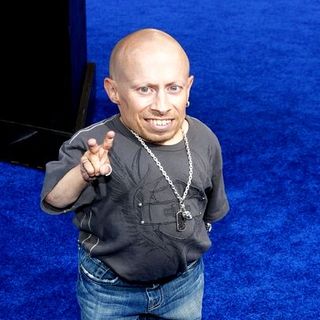 The case is dissolved. has reached a settlement in the sex tape lawsuit he filed against porn broker Kevin Blatt, distributor SugarDVD and celebrity gossip website TMZ, in a bid to prevent them from distributing his sex tape with ex-girlfriend Ranae Shrider.

The so-called "Mini-Me" actor dropped his $20 million lawsuit against the three parties Friday, July 18 after they signed agreements which stated that they will not make public the sex video or any images from it without the actor's approval. Edwin F. McPherson, one of Troyer's attorneys, said "We got what we wanted: a permanent injunction."

July 21, 2008 03:05:51 GMT

It appears that can never have enough of being jailed. The rap star and actor was busted yet again. He was arrested at a mall in Phoenix on Saturday, July 19 for allegedly giving a false name and Social Security number to a hospital so he could escape paying for medical expenses.

DMX, whose real name is Earl Simmons, was hanging out with some of his friends at Phoenix's Metrocenter mall when the arrest took place. Per Maricopa County Sheriff Joe Arpaio, DMX checked into Scottsdale's Mayo Clinic back in April, seeking treatment for a bout of pneumonia. Instead of using his real name, he went by the name "Troy Jones" and failed to pay a $7,500 bill.

July 21, 2008 02:45:41 GMT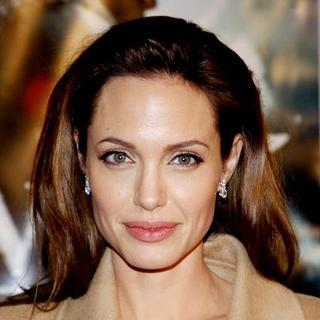 and her newborn twins; Knox Leon and Vivienne Marcheline, have left the hospital. She left the French hospital where she gave birth to the babies in early Saturday, July 19 at about 4 A.M. local time, various reports claimed.

The hospital's representative, Nadine Bauer, confirmed that matter to People magazine, saying "Angelina Jolie left the Clinic Santa Maria of Fondation Lenval early in the morning of July 19th." Provided no further details, the representative simply added, "The mother and babies are doing very well."

July 19, 2008 06:33:52 GMT

It's nearly a month since it was officially confirmed in late June that has been treated at a psychological treatment facility for "anxiety and depression." New claim has just emerged that her actor boyfriend Jack Wagner is planning to marry her once she completes her inpatient program.

Wagner, who reportedly drove Heather to the Sierra Tucson rehab facility in Arizona, wants to propose to the actress "as soon as her issues are under control," a source told In Touch, adding that "he's already spoken to her therapists." The source moreover also is convinced that Heather will surely accept his proposal.

July 19, 2008 05:04:58 GMT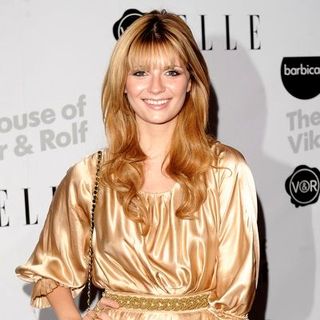 Managed to take her acting career a notch higher, from TV series "The O.C." to the big screen, is ready for a comeback after an apparent decline in the Hollywood scene. Playing a lesbian role in her new film "" while is having her other flick "" to be released in theaters September later this year, the beauty sure knows how to flaunt it, posing topless in some raunchy shoots for Nylon magazine.

On the cover of the magazine's August issue, Mischa is snapped wearing a jeans vest, dark blue jeans pants, and black fedora while is smoking a daisy. In a series of provocative shots inside the publication, she's showed posing sans her bra, with smoky eye shadow and messy, layered hair.

July 19, 2008 04:22:44 GMT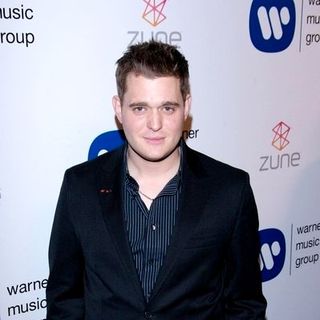 Finding a new love, apparently, isn't a difficult task for . The music crooner moves fast from his recent split from girlfriend , already found a new love in the arms of a female identified as Heather Fogarty.

Buble was photographed kissing Fogarty, who reportedly is an American singer. In one of the pictures, displayed on Perez Hilton's website, Fogarty is shown straddling Buble as he holds her up on his waist and leans in for a kiss.

July 19, 2008 03:10:29 GMT

Their romance has been all over the news media and it seems that talk is still heating up on their affair. Despite the many negative perceptions surrounding their relationship, and apparently manage to take their love into the next level, planning to buy a home together to start a brand new life.

Sienna is rumored to have been living in Getty's Los Angeles residence since splitting from Welsh actor recently. And now the couple apparently want to start a new chapter by purchasing a new home for themselves.

July 19, 2008 02:59:34 GMT
Darryl McDaniels, better known as "DMC" of the legendary hip hop group , has been admitted to an undisclosed New Jersey hospital after suffering from pain and swelling in his arm. His publicist Tracey Miller has confirmed that doctors discovered two major blood clots in his left arm.

Miller, furthermore, added that DMC is expected to undergo surgery to remove the blood clots Friday, July 18. It is not yet known when he will be released from the hospital.

July 19, 2008 02:17:30 GMT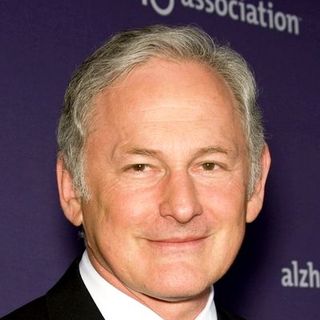 No, said no to US Weekly's claim that he has confirmed 's second pregnancy. The Canadian TV actor is denying he told the publication that his "Alias" co-star is pregnant with her second child with actor husband .

Garber, who played Garner's dad on the ABC TV series, was quick to respond to US Weekly claim that he said "yes, she is" when he was asked if the rumors of Garner's second pregnancy were true. "I haven't confirmed that at all, no," so he told E! News at an ABC event. "I know they want to have another child and hopefully that's true, but I don't know that."

July 19, 2008 02:11:23 GMT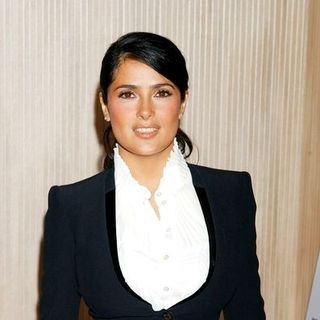 Not all is well in the life of . The movie actress, who's been enjoying her new role as a mother of one daughter, has called off her engagement to businessman fiance Francois-Henri Pinault. A representative for her confirmed the news to E! News on Friday, July 18.

Hayek's spokeswoman Cari Ross told E! News, "We are sad to announce the engagement of Salma Hayek and Francois-Henri Pinault has been canceled." She however declined to elaborate more on that matter, saying "There will be no further comment."

July 18, 2008 08:08:42 GMT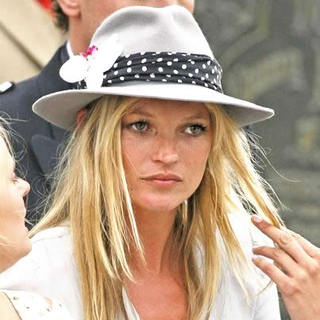 Has been a model for decades, is rumored to have been planning to quit modeling, much to everyone's surprise. On her alleged decision, it's said that she made it after realizing the fact that modeling "is a bit brain-damaging."

Moss, who was catapulted into the limelight after she was discovered by a modeling scout in the U.K. at the age of 14, said she now wants to spend her time designing, planning to expand her line at British high street chain Top Shop. Beyond her modeling career, she in fact has gotten into business and designing in recent years. In addition to the fashion line, she's having a perfume to be launched in America this month and a hair-care line that has been a huge success in Europe.

July 18, 2008 07:34:01 GMT

is hit with dating rumors. The young actress-singer is rumored to be dating "Family Guy" creator . Not without reason, but the dating rumors sparked after both of them were spotted enjoying a night out together in Los Angeles.

MacFarlane, who split from his actress girlfriend earlier this year, reportedly was seen embracing the 22-year-old star at an L.A. party recently. They were later on spotted leaving the scene together.

July 18, 2008 07:07:45 GMT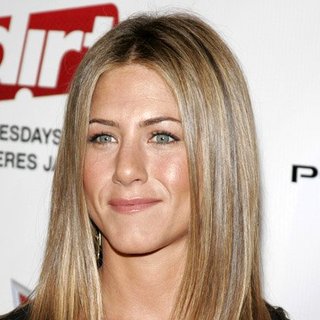 With the twins of and were already born, people arguably would like to know his then wife 's comment. Apparently is over from their failed marriage as she's found new love in singer boyfriend , the "Friends" star is said to be feeling happy for the power couple.

A friend for Aniston told US Weekly that the actress is happy for Pitt and Jolie. The magazine cited the friend as saying, Aniston hopes the twins; Knox Leon and Vivienne Marcheline "are beautiful." The friend continued saying, "She'd never want anyone to be unhappy with their kids."

July 18, 2008 05:03:34 GMT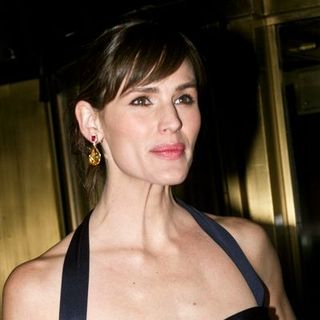 Hollywood's speculation on 's second pregnancy can finally come to an end, now that a confirmation is obtained by US Weekly from the actress' celebrity friend . The Emmy-award nominated actor confirmed Tuesday, July 15 that his "Alias" co-star indeed is pregnant with her second child.

When he was asked if the persistent speculation on Garner's second pregnancy was true, Garber said "Yes, she is." To make the confirmation much more interesting, US Weekly also quoted a source as saying the actress is five months pregnant and that she and her actor husband "are very happy" with the not-yet-born baby.

July 18, 2008 04:23:06 GMT

Going against Internet reports that has ditched for ex-boyfriend, oil heir Brandon Davis, her family said the supermodel and the actor "have never been closer." A story on the website of U.S. tabloid magazine In Touch Weekly quoted an 'insider' as saying the couple have split and "that she has rebounded into the arms of her former flame, oil heir Brandon Davis."

The article furthermore claimed that Kerr and Davis were first spotted together, shopping on L.A.'s Robertson Boulevard last November. Despite their denial of speculation of a romance, they were said to have been spotted "canoodling at two clubs in N.Y.C." on July 12 and were "full on making out" that "they didn't seem to care who saw."