August 28, 2008 07:08:25 GMT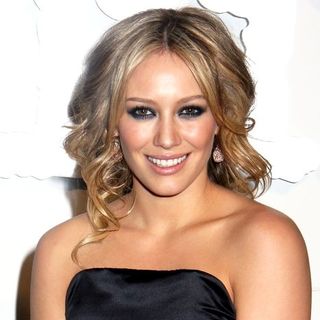 The family drama in the Duff's clan is going to the worse level. Bob Erhard Duff, the father of celebrity siblings and , has on Wednesday, August 27 been sentenced to 10 days in jail for contempt of court for violating a court order in his divorce case with his daughters' mother Susan Colleen Cobb that prohibited him from selling off assets without her consent.

The Houston Chronicle which broke report on Bob's arrest wrote on its site that he and Susan argued during the hearing in family court over cash for Hilary's upcoming 21st birthday. She asked a total of $25,000 from him to pay for a present and party that will measure up to the one they threw for older sister Haylie back in 2006.

August 28, 2008 05:08:33 GMT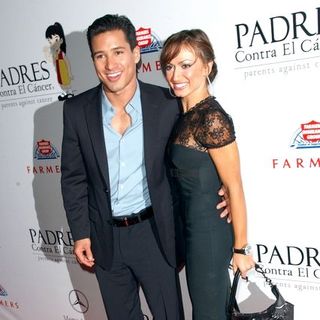 Former "Dancing with the Stars" lovers and Karina Smirnoff have sparked speculation of a rekindled romance after sources claimed to have seen them canoodling during a night out in New York City. The twosome were seen enjoying dinner at Meatpacking District hotspot Bagatelle when the onlooker saw them getting close to each other.

"They were super-flirty and very happy, kissing and cuddling," the eyewitness told OK! magazine. After that the pair were seen heading for Kiss & Fly club for what was claimed as "after-dinner drinks."

August 28, 2008 04:25:44 GMT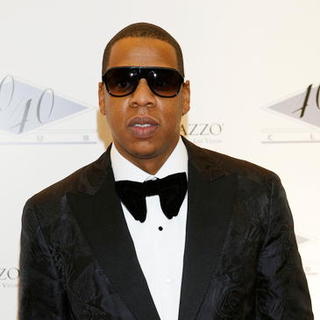 Talk has been mounting around the web that has sold his 40/40 club in The Palazzo and Casino in Las Vegas. It was not until Wednesday, August 27 though that the hip-hop mogul broke his silence, officially confirming that he and his business partners are selling their hot spot joint to the Palazzo Resorts.

The amount of money he received from the agreement is not disclosed and the reason for the sale also isn't made public. Jay-Z's partners however said that the sale is simply for the lease and not the naming rights. That being so, the club will no longer operate under the 40/40 brand.

August 28, 2008 03:11:33 GMT
is off the single market. The Italian TV and film actress has married her film director boyfriend Michele Civetta in Tuscany, Italy on Wednesday, August 27. The pair exchanged vows in a civil ceremony held at the city hall in Arezzo.

Details of the wedding are not available. The newlyweds also have yet commented on their official union. Word on the block is that Asia and Michele are expecting their first child together.

August 28, 2008 02:57:19 GMT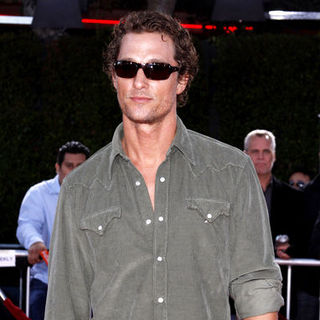 The mother of movie hunk is cashing in on her sons' fame by releasing a new book. Just like any other books that are written by the mothers of famous celebrities, the one of Kay McConaughey is a tell all. In the book, titled "I Amaze Myself", she talks about everything, from her son's conception to her sex life with his father, James Donald McConaughey, who died in 1992 of heart attack.

Kay said in her book that she got pregnant with Matthew shortly after marrying his dad for the third time. "I was deciding, 'Do I want to have another baby? Do I want to have an affair? Or go back to school?'" she said. "That's when Matthew was conceived. We had tried for 16 years and no baby. So Matthew was a big surprise!"

August 28, 2008 02:14:09 GMT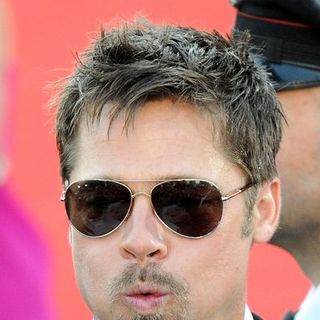 Having had three sons and three daughters, won't stop there. He's keen to add more into his expanding brood with partner , telling reporters that he wants at least two more kids by next year.

Attending the world premiere of his latest flick "" at the 65th annual Venice Film Festival Wednesday, August 27, he was asked several questions about his kids. Hitting the red carpet with co-star and best friend he among others was asked about his newborn twins and if he would rather win an Oscar or fall in love with an Italian woman in Venice.

August 27, 2008 09:17:50 GMT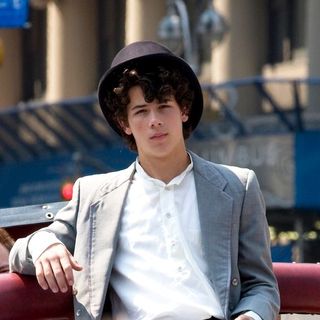 Making no secret about his battle with diabetes, is very vocal in raising awareness on the disease among young people. Previously sharing his experience dealing with diabetes to his young fans at New York City's W Hotel, he's bringing his involvement to fight the disease to the next level, inviting four lucky fans to join him in a charity walk.

As part of him teaming up with Bayer, Nick is launching Walk in Nick's Shoes campaign, which offers kids across America a chance to be flown to Los Angeles on November 1 to stroll alongside the pin-up at a charity walk, dubbed JDRF Walk to Cure Diabetes. In addition to free flight and hotel, winners will also get personal diabetes coach for 1 year.

August 27, 2008 07:00:26 GMT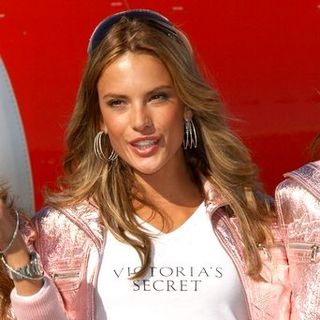 Giving birth to her first baby on Sunday, August 24, is wasting no time to cash in on her infant's pictures. It's been claimed that the Victoria's Secret angel is attempting to sell the first pictures of her newborn daughter, Anja Louise Ambrosio Mazur, to several weekly publications in the U.S.

The New York Post broke the news Tuesday, August 26. It even quoted a source close to the model's camp as saying that Ambrosio would probably donate some of the profits from the sales of her baby's pics to the Multiple Sclerosis Children's Fund.

August 27, 2008 04:38:37 GMT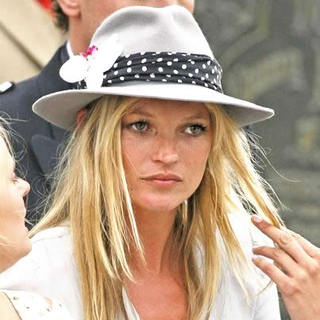 Becoming a supermodel, is no stranger to posing raunchy for photographers. Giving nudity a whole new meaning, she bravely takes her clothes off, baring all for the September issue of U.S. magazine Interview.

Covering up her long blonde hair with a short platinum blonde wig, the catwalk beauty strikes some sexy poses in a series of black-and-white photos, taken by notable photographers Mert Alas and Marcus Piggott. One of her provocative pics that hit the web shows her leaning on a wall, posing in a "high-leg leotard and bizarre metal belt." She's also snapped baring her breast, wearing only what appeared to be a black fishnet stocking.

August 27, 2008 04:22:44 GMT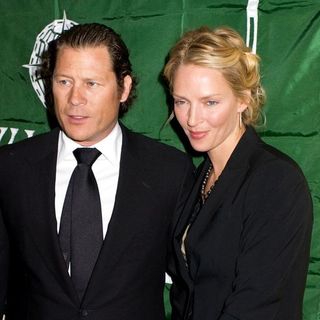 Love is in the air for and her fiance Arpad Busson. The recently engaged couple were photographed by paparazzi enjoying a late night swim in an Italian lake during a holiday there. It appears that Uma was topless during that night. Photos of them enjoying the romantic dip have been leaked, some of which show them kissing and hugging.

Uma and Arpad have been vacationing in Europe. Earlier that day they spent their time with actor friend and his actress wife Natasha Richardson before then enjoying a romantic dinner together later in the afternoon.

August 27, 2008 03:33:05 GMT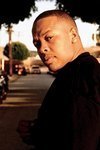 Hip-hop icon is in great loss. His son, Andre Young Jr., was found dead over the weekend at his home in Woodland Hills, California, according to the Los Angeles County coroner's office. He was 20 years old.

According to a representative for the Los Angeles County Coroner's office, Andre spent Friday evening, August 22 with friends. He, according to his mother, returned home the next day, August 23 at around 5:30 A.M. She said she heard him in the bedroom, but when she tried to wake him up at about 10:30 A.M. he was unresponsive.

August 27, 2008 02:19:52 GMT

"Desperate Housewives" star and her singer fiance have called off their engagement. People magazine, which broke news of their split, was informed by the actress' representative Nicole Perna.

"Nicollette Sheridan and Michael Bolton have amicably ended their engagement," Nicole said in a statement. "They appreciate your respect for their privacy in this matter." No words on why the longtime celebrity couple decided to go separate ways.

August 27, 2008 02:10:19 GMT

Neither nor has officially confirmed their much speculated romance, but more evidence keeps emerging that they indeed are couple. Following their many public appearances, both stars reportedly have moved in together.

Rihanna and Chris are reported to have been spotted hunting for a new Los Angeles condo, which they supposedly plan to share. Star magazine quoted eyewitnesses as claiming to have seen the alleged lovers viewing units at Beverly Hills' luxury Sierra Tower for several times since July.

August 26, 2008 08:00:22 GMT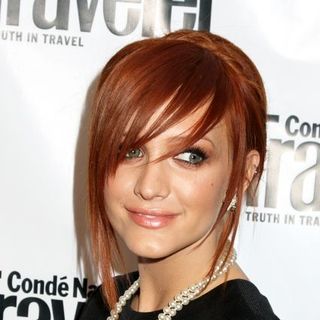 's pregnant belly is continuing to grow and on the verge of awaiting for the birth of her baby, the singer has been busy doing many preparations. Detailing on the baby preparations that she and husband have been doing, Ashlee shared some details to ET Canada.

In a recent interview held while she was promoting her "Request" clothing line in Canada, she revealed that she and Wentz currently are "getting the nursery ready." She admitted, "I can't wait to be a mom and he can't wait to be a dad, so it's fun. I have the greatest husband."

August 26, 2008 07:27:24 GMT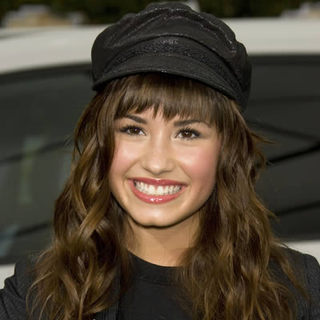 Joining the on their "Burnin' Up" tour, apparently enjoys her time with the siblings very much. Spending much time together, the Disney starlet sings her praise for , and , claiming them to always have her "back."

She, moreover, also said that the threesome are very protective of her. Giving examples on that, she revealed oldest brother Kevin helped her to get her water and Joe helped her stay upright on stage as she confessed to be very uncoordinated.