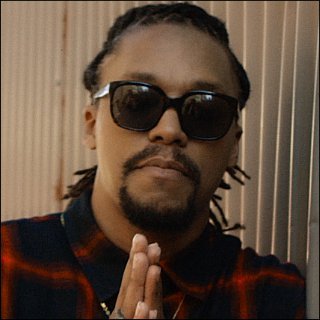 Profile
---
Famous as :
Rapper

Birth Name :
Wasalu Muhammad Jaco

Birth Date :
February 16, 1981

Birth Place :
Chicago, Illinois, USA

Claim to fame :
Single "Kick, Push" (2006)


Biography
---
by AceShowbiz.com
---
It Down" and "Superstar". The latter in particular has been a chart climber since it was released in December 2007. It peaked at number 10 on Billboard Hot 100. In the end of 2007, just after only releasing two studio albums, the rapper came with a shocking news that he was about to end his career in music.

"I'm just wearing down," he said. "I'm never doing mixtapes again, not even Internet ones. My whole energy for making hip-hop music is slowing down. I've been doing it for seven years. I still don't think I'm famous. I'll do what I have to do to promote my next album, but I'm not enthused about doing seven albums. I'll do my three, and then I am going to keep moving to the next phase of life and maybe grow trees."

The world was hoping that by the success Lupe could reverse his decision to quit the music industry. However in January 2008, the rapper made another announcement of his retirement from the business and announced his other venture, literature. "There are other ways besides putting out an album that allow me to channel my creative energy and I'm writing a book about a window washer. I will have more than enough to keep me busy," the rapper said.

With the announcement also came the confirmation that his third studio album "LupEND" that was due 2008 will be the latest release from him. He said, " 'LupEND' - that's going to be my last album's title. When you play a video game, you can only put in three letters for your name and when the game's over, those three letters and 'END' pop up."

But he changed the plan. The album did not come out in 2008 and was not titled "LupEND" either. A lot of delays from Atlantic Records about the release of his third album had prompted his fans to release a petition that brought tears to his eyes. The first single from "Lasers" was released in the fourth quarter of 2010 titled "The Show Goes On". It debuted at number 57 on Hot 100 and continued to climb to number 39 up until the album's released on March 8, 2011


Biography was written and copyrighted © by AceShowbiz.com.