Enjoy adventurous films like 'Breaking Dawn II' and 'Life of Pi' or drama-packed pics like 'Hitchcock' and 'Silver Linings Playbook' to welcome the November festivity with the loved ones.
Thanksgiving is in the air and people are gearing up to celebrate the November festivity with family and friends. Just in time for the special holiday, Hollywood offers a number of high-end films to pamper movie lovers who want to enjoy the holiday in cinemas. To help movieholics decide which film to check out with their closest ones, AceShowbiz presents the list of "Must Watch Movies for Thanksgiving Holiday 2012" that consists of selected wide and limited release flicks that are worth their while.
The article is divided into two sections, Adventurous Action and Gripping Drama. The first one discusses some selected films which promise to become thrill rides for the audience. They include such pics as the highly-anticipated "
The Twilight Saga's Breaking Dawn Part II
", the critically-acclaimed "
Life of Pi
" and the family-friendly "
Rise of the Guardians
". The second part, meanwhile, compiles highly-praised drama movies that boast compelling stories such as Alfred Hitchcock biopic "
Hitchcock
", romantic dramedy "
Silver Linings Playbook
" and historical film "
Lincoln
".
ADVENTUROUS ACTION:
"The Twilight Saga's Breaking Dawn Part II"
Release Date: November 16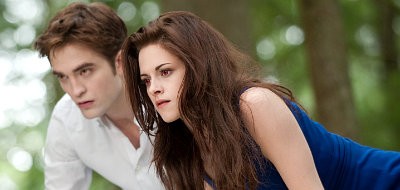 Fans' long wait is almost over as "
The Twilight Saga's Breaking Dawn Part II
" is set to grace cinemas everywhere just in time for this year's Thanksgiving. Poised to shatter box office record in November, the last chapter of the world's most famous vampire movie series promises to deliver a sure-to-be-epic finale that should not be missed. For those who love action, this highly-anticipated flick will present enough bare-handed fighting scenes during the climatic showdown between the Cullens and their fearsome nemesis Volturi. As for drama lovers, they will be treated to the ever so romantic love story between Edward and Bella, who is now "in the same temperature" with her husband. Bella's new life as a bloodsucker and the arrival of her daughter Renesmee will also give more thrill to this "
Twilight
Saga" finale. Another reason not to miss the movie is because Twi-hards will discover the answer to their curiosity since there will be some "different endings" at the end of the film.
"Rise of the Guardians"
Release Date: November 21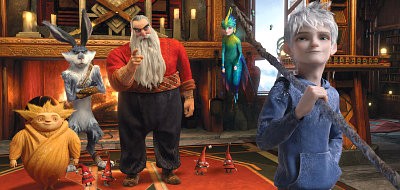 Want to spend some movie time with family? Watching "
Rise of the Guardians
" can be an option to choose. This adventure-packed animation is not "just another Thanksgiving family movie" because it showcases what will happen if such famous characters as Santa Claus, Jack Frost, Easter Bunny, Tooth Fairy and Sandman ensemble together a la "
The Avengers
" to fight a mischievous baddie that threatens to destroy children's lively dreams and fantasies. Though Christmas is still a month away, get ready to see a badass tattoo-clad Santa leading a carefree Jack, a grumpy bunny, a girlie fairy and a clumsy Sandman in a top mission to avoid the world from being ruled by darkness. Fresh humors and thrilling actions in between the adventurous plot are also set to guarantee that audience will stay on their seats to enjoy the show until the last bite. Not forget to mention, this movie boasts voice cast members that include the likes of
Alec Baldwin
,
Chris Pine
,
Hugh Jackman
,
Isla Fisher
and
Jude Law
.
"Life of Pi"
Release Date: November 21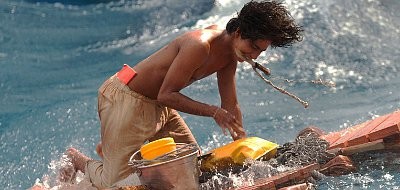 "
Life of Pi
" is a must-watch movie for those who love high-definition adventure film with vividly-colored visuals and astounding cinematography that make everything in the film seem real. Highlighting a touching story about humanity, the survival pic centers on an Indian zookeper boy Pi Patel who is left adrift in the open sea with a ferocious Bengal tiger after experiencing a near-death ship wreck accident. Conquering his own fear, Pi forms an unlikely bond with the flesh-eating mammal to stay alive despite the hardship. Aside from its compelling story, which made New York Film Festival audience burst into tears, this movie features mesmerizing 3D works from Oscar winner Ang Lee that will make audience "jump at the edge of their seats." This film has received a wave of positive reviews as well as high praises and good words from plenty of critics. Some reviewers even predict it as a potential Oscar contender in early 2013.
"Red Dawn"
Release Date: November 21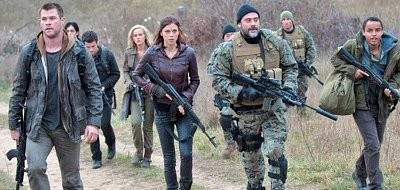 What would it be if Thor and Peeta Mellark team up together to fight against occupying paratroopers? Such thing can only happen in "
Red Dawn
", where "
Thor
" star
Chris Hemsworth
and "
The Hunger Games
" actor
Josh Hutcherson
take part in a guerilla war to free their hometown from foreign troops. As cinemas are occupied with family films in time for the Thanksgiving holiday, this movie can be an alternative for those who are seeking for high-octane actioner. Tons of intense fight scenes between a group of ordinary youngsters and North Korean paratroopers promise to give an entertaining moviegoing experience for action movie lovers. Not forget to mention, this flick will attract younger moviegoers with its cast that boasts a number of other Hollywood hotties such as
Adrianne Palicki
,
Josh Peck
and
Tom Cruise
's son Connor Cruise, who makes his acting debut in this film.
"Killing Them Softly"
Release Date: November 30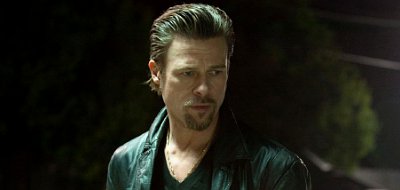 At the end of November,
Brad Pitt
is ready to entertain moviegoers with a crime thriller flick which is "tough, stylish, violent and studded with stars." "
Killing Them Softly
", a film which has generated rave reviews after it was screened at Cannes Film Festival earlier this year, presents actions mixed with heavy and intriguing storyline. Pitt gives one of his best performances so far by playing Jackie Cogan, a professional enforcer with quirky atitude but doesn't hesitate to go brutal at the same time. Cogan investigates a heist that occurs during a high stakes, mob-protected poker game. The movie itself is highly-praised for presenting the story of an economic crisis in a "bleakly electricigying" way. A touch of dark comedy is also smartly inserted in the film to make the story more interesting. Pitt's convincing performance is balanced by such actors as
Richard Jenkins
,
Ray Liotta
and
James Gandolfini
.
GRIPPING DRAMA:
"Lincoln"
Release Date: November 16 (expand to wide release)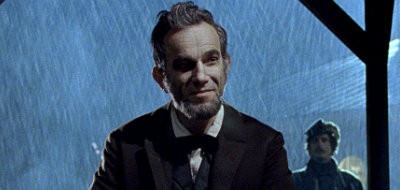 Going back to the Civil War era and getting to know President Abraham Lincoln in person will surely be thrilling moviegoing experiences that will be granted by watching "
Lincoln
". Becoming critics' darling for presenting compelling plot which is combined with astounding settings and solid cast ensemble, this movie has been dubbed the best work by Steven Spielberg so far. Not only does the film showcase Abe's fabled charisma as one of the most iconic figures in American history, but it also unveils his vulnerable side as an aged man who strives to free his nation from slavery. This historical movie won't get people bored since it also boasts stunning and action-packed war scenes that give a high-definition imagery of what it feels like to take part in Civil War. Bringing Abe to life is awards-winning actor
Daniel Day-Lewis
, while Hollywood veteran
Tommy Lee Jones
has received praises for his portrayal of Radical Congressional leader Thaddeus Stevens.
"Anna Karenina"
Release Date: November 16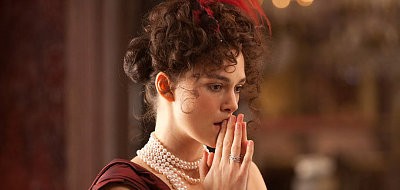 A bold reimagining of Leo Tolstoy's 1877 classic novel "
Anna Karenina
" is set to entertain drama movie lovers a week leading to Thanksgiving. This period film offers a gritty plot which is suitable for fans of serious movies. Featuring some complicated characters, it basically follows
Keira Knightley
's titular character who has an affair with another man because of her unhappy marriage with her rich husband,
Jude Law
's Alexei. The gripping storyline aside, audience will be invited to visit the late 19th century Russian high-class society throughout the movie. Stunning visuals, elegant cinematography and beautiful landscape of the era are presented in such a way that leads the movie to earn praises for being technically "glorious" and "incredibly cinematic." Moreover, expect to see Knightley giving her all-out performance since she once said, "It was definitely the hardest thing I've ever done. In a brilliant, brilliant way."
"Silver Linings Playbook"
Release Date: November 21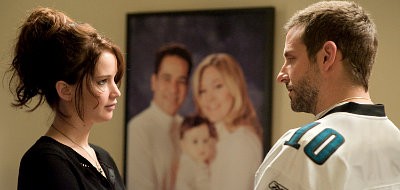 Sexiest Man Alive
Bradley Cooper
and Hollywood It girl
Jennifer Lawrence
are making a cute couple in "
Silver Linings Playbook
", which becomes audiences' favorite at several prestigious movie festivals. In it, Cooper plays a mentally-ill man who has just been through a bitter split with his wife and finally went back to his parents' home to recover from his trauma and reconnect with his wife. However, things turn complicated after he meets Lawrence's character, a mysterious neighbor who is also troubled. These two sick persons eventually form a unique bond that leads them into something positive. This David O. Russell-directed romantic comedy film garners critical acclaims for wrapping cynicism and bittersweetness in a likeable plot with a touch of fresh humors and sharp comedy. Cooper and Lawrence's chemistry undoubtedly will help audience easily relate themselves to the story.
"Hitchcock"
Release Date: November 23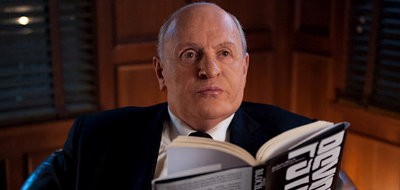 Another iconic figure is about to be resurrected in the big screen this November. While Steven Spielberg brings Abraham Lincoln back to life via "
Lincoln
", Sacha Gervasi takes audience back to the heyday of legendary filmmaker Afred Hitchcock through "
Hitchcock
". In this movie, Hitchcock's personal life with his wife and right hand, Alma Reville, is going to be revealed and exposed. Not only that, but audience will also see what was really going on when the godfather of psychological thriller made his groundbreaking 1960 seminal movie "Psycho". Hitchcock's infamous eccentric way to handle his actors is also explained in the movie. The iconic shower scene in "Psycho", which was originally made famous by Janet Leigh, will be recreated by
Scarlett Johansson
, who convincingly depicts the fear and spreads it in movie theaters. Supported by award-winning actors
Anthony Hopkins
and
Helen Mirren
who take the parts of Hitchcock and his wife respectively, the pic is poised to be a serious Oscar contender following its highly-praised screening at AFI Fest 2012. So compelling is the movie that some critics even said it would "make the original Hitchcock proud."
"Rust and Bone"
Release Date: November 23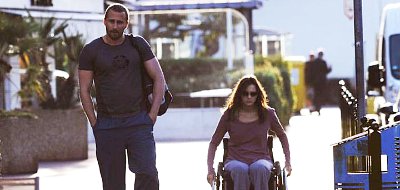 Another critics' darling, "
Rust and Bone
", offers an emotional story that will touch the heart of the audience or even make them cry. It follows
Matthias Schoenaerts
' Ali, an unemployed man who is put in charge of his young son. Ali leaves the north of France for Antibes to live with his sister and her husband as a family, and later bonds with
Marion Cotillard
's Stephanie, a killer whale trainer, who has just suffered a horrible accident. The tear-jerking plot aside, the movie's stunning cinematography will bring audience closer to the complicated life of each character. Positive words have been flowing from reviewers who dubbed this film "incredible, nuanced and real" as well as "a standout, a towering picture we can't wait to see again," while Cotillard's outstanding performance is also praised as being "strong" and "subtle" which is "gloriously winning on its own. "