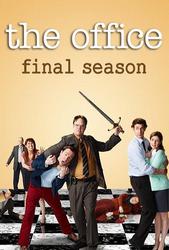 TV Info
---
Episode Premiere
May 19, 2011

Distributor
NBC

Genre
Comedy, Drama

Show Period
2005 - 2013

Production Company
Reveille, Deedle-Dee, NBC Universal


Cast and Crew
---
Director
Jeffrey Blitz
Screenwriter
Paul Lieberstein
Main Cast
Additional Cast
Synopsis
---
Creed is thoroughly enjoying his new position as acting manager. But, in Creed's true nature, everything he says and does is completely insane. Obviously the office can't take this for much longer; Dunder Mifflin needs a new manager.
Jo Bennet from corporate has assigned Toby, Gabe and Jim as a task force to interview candidates for the manager position. There are a lot of in-office hopefuls, and Jim admits that some of the best candidates for the position are current employees. Darryl hopes to leverage the fact that he's black, while Andy is hoping to appeal as a safe option.
The search committee begins their interview process with a number of outside candidates. The first, Fred Henry, claims he has a three-step plan that could double their profits but refuses to reveal what the plan is. Another candidate, Warren, seems more concerned about the company's reimbursement policies than the duties of the job itself. Robert, an intense and mesmerizing man, seems almost too confident and over-qualified for the job.
Erin reveals her excitement at the possibility that Phyllis is her birth mother; apparently Erin was born in the same time and region as Phyllis' child that she gave up for adoption. Bright-eyed, hopeful Erin is already looking to Phyllis as a maternal figure, and Phyllis plays along, revealing that they're waiting on the paternity test.
After his train wreck stint as acting manager, Dwight has completely given up and spends his workday looking through the newspaper classifieds. In the Caffeine Corner, Dwight overhears Robert tell another candidate, Merv Bronte, about how awful the company is. Merv blows the interview, as he's already convinced he doesn't want the job. Only later does Merv reflect that Robert set him up; those were actually some of the nicest people he's ever met.
After Merv leaves, Dwight defends Dunder Mifflin to Robert, calling him out for slandering a company he knows nothing about. This reawakens Dwight's love for the company, and he decides he must fight for the job to keep it from inferior men who have weak, passionless leadership.
Darryl interviews for the job and finds himself completely unprepared. He can't formulate an answer to a basic question, and when he sees another black guy enter the office, he worries that he's lost his leverage. In addition, Darryl doesn't have a resume but promises to put one together for Jim as soon as possible.
After a romantic lunch with the senator, Angela reveals to the office that he proposed; they're engaged to be married. In private, Oscar tells the camera that he's horrified: Angela's engaged to a gay man and is completely unaware. But as a lover of elegant weddings, he's a little bit excited.
Andy's interview is off to a great start until Gabe starts verbally assaulting Andy and twisting his words. Clearly, Gabe is unable to separate his personal and professional life and harbors serious anger because of Andy's role in his split with Erin.