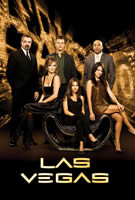 TV Info
---
Episode Premiere
November 16, 2007

Distributor
NBC

Genre
Drama, Crime, Thriller

Show Period
2003 - 2008

Production Company
Gary Scott Thompson Prod., DreamWorks, NBC


Cast and Crew
---
Director
James Whitmore Jr.
Screenwriter
Steve Blackman
Main Cast
Additional Cast
William Forsythe
Ernie Hudson
Synopsis
---
Mike chases pickpocket Iggy through the casino. Danny jumps off a balcony onto Iggy, and Sam grabs his sleeve. Her whale Ivan is about to cash out his $2 million in chips, but the cage is dry, because Danny forgot to sign the bank transfer. Iggy loudly broadcasts the news, and everyone freezes, then chases Danny. Danny wakes up at his desk to a knock on the door. Delinda's giving birth in the casino, attended by Cooper. It's a boy! Cooper holds up a black baby that looks just like Mike - another nightmare!
Mike thinks Danny's dream is a harbinger of doom, and Mitch informs that Bob Casey, the fire inspector is downstairs, three weeks early for a total inspection. Delinda wants Danny to attend a prenatal seminar with her, but he can't. She thinks he's been neglecting her because of work, and pins him down for dinner that night. A laundry truck pulls up at the gate, and armed guys initiate a nefarious plan.
Cooper asks Mike to supervise the Palm on a Pick-Up competition. The top competitors: Christian Karen, frat boy Chad, stripper Mandy, homeless guy Stan, and cowboy Johnny from Wyoming, a friend of Cooper's. When Cooper overhears Sam making fun of Johnny, he orders her to attend to his every need. Danny is called in to break up a fight, only to discover that his estranged uncle started it.
After 25 years, Danny's not too thrilled to see his alcoholic Uncle Luke, who just got back to town. He's two years sober, but Danny doesn't care. He runs off to do the inspection with Casey, as the laundry guys change into Montecito uniforms and plant C-4 in the ventilation system. Mitch checks the playback to confirm that Chad let go of the pick-up while staring down Mandy's cleavage. Johnny runs Sam ragged.
Danny tells Delinda that Luke showed up. She didn't even know he existed. Delinda bumps into Sam, who's in the kitchen fetching a shake for Johnny. She's losing the three whales she has lined up, and is disgusted with rude Johnny. Cooper spies Mike checking out Mandy. Mike offers her a foot massage, but she nastily turns him down. Johnny's shake is melted, so he insists Sam get him a fresh one, calling her "sweet cheeks." She dumps the milkshake on his head and stalks off.
Mike gives Danny some background info on Luke. He has a long rap sheet, but he's been clean for five years. Mike advises Danny to cut Luke some slack, but Danny orders Mike to kick him out. Danny's surprised to find Luke having lunch with Delinda, looking at his baby pictures. Danny calls security to kick him out, embarrassing Delinda. She points out that they have so little family, and Danny can't tell her who to hang out with.
Noticing the laundry truck has been out back all day, Mike checks it out, but is called back to the contest. Meanwhile, inside the truck, men in assault gear return to drilling into the side of the casino. Johnny complains about Karen's Christian friends, who are singing, distracting him, which is against the rules. Singing along, Karen takes her hand off the pick-up. In an odd reversal, Mandy flirts heavily with Mike.
Delinda confronts Danny about Luke - they're not supposed to have any more secrets. Danny explains that Luke used to be like an older brother, until he started drinking and gambling. His Mom tried to help, and Luke stole from her, and didn't show for the funeral. Delinda knows Luke cares, and tells Danny that people deserve a chance to make things right. Whatever he decides, she'll still love him.
Cooper calls Mike to his suite to watch the pick-up competition, asking him to pick a winner. Mike thinks Mandy looks remarkably fresh, so the guys pull up video of Mandy on break. When she leaves the bathroom to return to the pick-up, another woman enters her room. Turns out, Mandy is one of twins, who have been switching out during breaks. They offer to take Mike out on the town, but they're disqualified.
Bob Casey gives Danny a pass, congratulating him on doing a good job. His Dad would have been proud. Luke meets Danny in his office to say good-bye. He knows he was wrong for showing up like he did, and apologizes for walking out on Danny and his mother. Danny doesn't believe in second chances, but Delinda does, so he invites Luke home for dinner.
Cooper calls Sam into his office to discuss the shake incident. He admits that Johnny is a jerk, but he's a friend. When Cooper asks an employee to do something, he expects it to be done. Sam points out that the time she wasted with Johnny probably cost Cooper ten times the worth of the pick-up in lost revenue. Cooper explains the tail doesn't wag the dog, and fires Sam. Security will escort her out, and her things will be forwarded to her.
The armed men in the laundry truck pipe gas into the casino, then run towards the cage, as the doors lock. As people start dropping to the ground, Danny orders Mike to call the cops. Danny and Luke run for the bad guy in charge, but Luke, and then Danny succumb to the gas, as the thieves rob the cage. Everyone in the pick-up competition has let go, except for Stan, who's passed out with a smile on his face. Sam walks the streets of Vegas, her future uncertain.