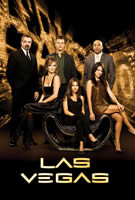 TV Info
---
Episode Premiere
January 18, 2008

Distributor
NBC

Genre
Drama, Crime, Thriller

Show Period
2003 - 2008

Production Company
Gary Scott Thompson Prod., DreamWorks, NBC


Cast and Crew
---
Director
John Badham
Screenwriter
Steve Blackman
Main Cast
Additional Cast
Brady Smith
Sunny Doench
Regan Burns
Synopsis
---
Cooper is going all out to forge an alliance with a casino in Macau, but Danny's uninterested, having finally taken an interest in the baby. Now he can't wait. Uncomfortable with pregnancy, Delinda can't wait either. Sam doesn't care. She's gotten a ticket for an illegal U-turn in a crosswalk with kids in it, and plans to fight, since it means three points on her license. Sam takes off in search of her star witness.
Piper says good-bye to teen Amanda, who's just leaving the Montecito with her parents. Amanda begs Piper to take a photo with her at a slot machine, even though it's illegal for her to play. Piper relents, and Amanda unwittingly hands the camera to Lisa, an undercover gaming officer, who takes the photo directly to Danny. The fine for the infraction - $1 million. Thinking he has no choice, Danny fires Piper.
Polly is Sam's star witness, but doesn't want to go to court and lie for her. Sam claims that the cop who gave her the ticket probably won't show up, and offers Polly $1000. Cooper tells Danny he did the right thing by firing Piper, and then orders him to hire her back, promising to take care of the gaming commission himself.
Texting in court, Sam isn't happy to see Officer Hayes. Polly lies, saying she was sick and Sam was rushing to get medical attention. The judge knows Polly's lying, and sentences both her and Sam to traffic school tomorrow. Danny and Delinda attend Lamaze class, making friends with hyper-organized Annie and Chad, who seem to have all baby preparations figured out. Danny impresses the class with his knowledge of breastfeeding, wowing Delinda.
Mike is surprised to see Piper during lunch with Danny, who explains that Cooper had him re-hire her. Lisa stops by to flash the $1 million check she just picked up from Cooper, amazing Danny and Mike. Cooper paid $1 million for Piper!? Later, the gang indulges in idle gossip as to why. Sam concludes they're sleeping together. Mike can't believe it. Piper told him she doesn't date older guys. Cooper stops by to talk to Delinda and the others scurry away. They discuss the pregnancy, and Cooper tells Delinda to ask Piper if she needs any help.
Polly and Sam are surprised to see Mitch at Frankie's Comedy Traffic School. Sam tries to sex up instructor Ted to get out of class, but no dice. He's gay and has no sense of humor to boot. Piper thanks Cooper for paying her fine, hoping it wasn't too much. She promises not to do anything that stupid again. Cooper admits that she's worth every penny; it's in his best interest to keep her around. In security, Mike combs video for Piper and Cooper together.
Danny and Delinda have Annie and Chad over for dinner. Annie and Chad have a list detailing every aspect of birth preparations, overwhelming Danny and Delinda. They give them a copy of the list and advise them to check out a kid-friendly house with great public schools in their neighborhood. A condo with a balcony is no place for kids.
Cooper stops by Danny's office to squash the rumors about him and Piper, claiming his decision to bring her back was completely professional. The check was drawn on his personal account. Danny offers to keep that information between them, since it won't slow down the rumor. At traffic school, Sam asks Polly to sign her in after a break so she can go back to work, but Polly says no.
Mike can't find any footage of Piper and Cooper together. Danny thinks he's jealous, since Piper blew Mike off, but he claims he doesn't like her. Delinda informs that hot cabana boy Justin just broke up with his girlfriend. If Piper goes after him, then she's not with Cooper. Polly waits at the casino for Sam with Officer Hayes, who escorts them back to traffic school, where Ted confiscates Sam's phone. Mike and Delinda watch as bare-chested Justin makes a play for Piper, who blows him off.
Mike creeps Danny out, demonstrating his theory that Cooper is Piper's father. Cooper has been around for all the significant moves in Piper's life. Plus, they have matching dimples. Later, Piper makes arrangements for Cooper's Macau guests, impressing Mike with her professionalism. Mike talks about fathers - what's Piper's father like? Piper never knew her father, and doesn't like to talk about him.
Piper knows something's up when she has no problem getting Saturday off. Sam works a potential whale, Peter, in traffic school. Piper walks up as Mike and Danny are discussing Mike's theory, and demands to know what's going on. Danny splits for Lamaze class. Mike promises to keep Piper's secret - that Cooper's her father. Piper denies it, and walks away, as Mike realizes he just put his foot in his mouth.
Piper crashes into Cooper's meeting with the Macau investors, demanding to talk now. Is he too embarrassed or ashamed to tell he's her father? Cooper agrees, they have to talk, but Piper slams out. Cooper runs after her. He's not her father, but it's complicated. Piper leaves, and Cooper balls out Mike for investigating him. Mike's intentions don't matter, and they have consequences.
After Lamaze class, Annie's water breaks. Chad passes out, leaving Danny and Delinda to deal with the chaos. Later they rip up Annie and Chad's list - they'll be great parents without it. Piper returns home to find Cooper waiting for her. Her father was Cooper's best friend in the marines, and Cooper promised to look after Piper before he was killed. He apologizes for not telling her earlier, shows her a photo, and then starts telling Piper all about the father she never knew.