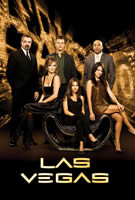 TV Info
---
Episode Premiere
February 01, 2008

Distributor
NBC

Genre
Drama, Crime, Thriller

Show Period
2003 - 2008

Production Company
Gary Scott Thompson Prod., DreamWorks, NBC


Cast and Crew
---
Director
David Straiton
Screenwriter
Vince McKewin
Main Cast
Additional Cast
Rick Hoffman
James Madio
Ilia Volok
Synopsis
---
Mike and Danny compete in the Las Vegas 2 on 2 Basketball Invitational. The competition is fierce, as is the betting. Cooper watches the game, having bet with fellow casino owner Russ. Although the odds are against them, Mike and Danny win. Danny's happy to see his old friend Donny Torres, who used to protect him in school when Danny was short. Now small-time bookie Donny is the short guy. He points out mobster Rudy Vinovich, who's been betting big money on the games, though not with him.
Piper tells Mike that since they're still married, she doesn't see any reason why they shouldn't get busy in a married way. Mike wants to take it slow and date first, so they don't blow it. Piper's in the middle of a contest for Concierge of the Year, so she relents. Cooper calls Danny and Mike to his office to talk basketball, informing them that the two guys they just beat were found dead in the trunk of a car.
Delinda spies Judge Ferguson in the restaurant. She tells him that she is in a new ESP phase of her pregnancy, and just wants to confirm that Piper and Mike are still married, but Ferguson refuses to say. Cooper offers Mike and Danny basketball advice since he played in college, but they think they can handle it. Cooper calls Piper to his office to talk about the concierge competition. She doesn't want his help, and he's just going to have to trust her to win the contest.
Piper meets Scott Knoll, the judge for the concierge contest, in the lobby, claiming that she's ready for the challenge, and never been thrown by a request. He asks for a four-course French meal served in his suite at midnight by a blond female chef over 5'9" that speaks French. Lucky for Piper, Delinda fills the bill. Rudy comes by the casino to introduce himself to Danny and Mike, and lets them know he'll be betting on them. They point out that the last guys he bet on ended up dead, but he just tells them to play good.
Mitch checks out Rudy, who owns a restaurant and some strip clubs, but makes most of his money with drugs and prostitution. He's clean, but his buddies are loaded with felonies, and certainly capable of murder. Donny calls Danny to inform that Rudy bet $250,000 on their team to win. Danny figures out that Mike is still married to Piper. Danny's upset that Mike is making him look bad, and Mike swears Danny to secrecy.
Back on the court, Mike asks his pal Little Fly about Rudy and the dead guys, but Little Fly tells him to focus on the game. Down by one with one minute left in the game, Danny injures his ankle, but he's determined to make the winning shot, and the guys advance to the semi-finals. Scott loved Delinda's dinner. Now he wants Piper to arrange four orchestra seats for him and his girlfriend Hilda for "Mamma Mia" tonight, and wants someone in the cast to yell Hilda's name during the show.
Back at the casino, Danny is surrounded by workers who tell him to stay off his ankle, because they're all betting on him in the big game tomorrow. Polly stops by Danny's office to treat him with her smelly kim chee cure; she's betting on the game also. Piper begs Mike to ask his friend, a "Mamma Mia" cast member, to yell "Hilda" during the performance, but he refuses, even when she offers $500. Piper accuses him of not taking her career as seriously as his - marriage is supposed to be a partnership.
Mike tells Piper that he thought they were just dating. When she claims that she'll never sleep with him now, Mike suggests that maybe it's time that they just do it. Piper's willing, but only if he does her this favor - after all, that's what sex in marriage is all about. Danny runs up to inform that Rudy has bet $500,000 on them to win. Piper cries to Delinda that Mike won't sleep with her, confirming Delinda's ESP that they're still married. Delinda thinks it's wonderful, but Piper's concerned that Mike is acting like a woman now that he's married.
Danny and Mike confront Rudy about his bet, claiming they can't play under threat. Rudy offers to crush whoever's threatening them. Anything can happen in basketball, but Danny and Mike should win. Danny and Mike win their next game and advance to the finals. Rudy is overjoyed, but Donny looks nervous. On paper, it looks like there's no way they can beat the other team. Cooper arranges to host the finals on the roof of the parking garage, so that everyone will come to the casino afterwards.
Scott was thrilled to hear "Hilda" while watching "Mamma Mia." For his next request, Scott wants to watch Truffaut's "Day for Night" projected on the wall while sitting in a 1952 midnight blue Silver Shadow sipping Lalique. Piper tells Mike that he passed up his chance, but he insists he only wanted it to be perfect, and has rented them a suite at the Palms tonight. Passing by, Danny warns Mike that he should be resting up for the big game tomorrow, not consummating his marriage tonight.
Cooper meets with Rudy in the parking garage, trying to guarantee Danny and Mike's health. Rudy claims he has no control over that, and shows Cooper his gun. Cooper asks if Rudy bets with Donny, but Rudy claims that Donny is just looking for one big score and can't be trusted. Cooper asks if Rudy is aware that his visa expired 62 days ago, and drives off. Donny visits Danny with news that Rudy bet $1 million with him for Mike and Danny to win. Donny can't cover it and thinks Rudy will kill him if Danny and Mike don't lose.
Piper and Mike are getting it on when Scott calls with his final request: a glass of fresh-squeezed orange juice at 9 A.M. Piper senses a trap and leaves to seek Cooper's help. They deduce that Scott is a Francophile, and his OJ should come from Provence. On the way out, Piper assures Cooper that it's going good with Mike. In the morning, Piper delivers the OJ, impressing Scott and winning the contest.
Mike and Danny are losing the game. On a break, cops show up to arrest Donny. Cooper explains that Donny was planning his one big score, and the murder weapon was found in his apartment. Mike and Danny resolve to win, closing the point gap. With eight seconds left to play, they're down by two, but don't know what to do. Cooper advises their next move, and Danny and Mike win the finals. Later, Mike and Piper make a date to consummate.