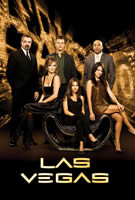 TV Info
---
Episode Premiere
September 28, 2007

Distributor
NBC

Genre
Drama, Crime, Thriller

Show Period
2003 - 2008

Production Company
Gary Scott Thompson Prod., DreamWorks, NBC


Cast and Crew
---
Director
Timothy Busfield
Screenwriter
Matt Pyken
Main Cast
Additional Cast
Michael B. Silver
Geoffrey Owens
Synopsis
---
Sam tells psychiatrist Dr. Levin that she's uncomfortable having feelings, much less talking about them. In bed with Danny, Delinda worries about her parents, now MIA. Danny says there's no need to worry, and they get on with enjoying the perks of pregnancy. Later in the surveillance room, Mike and Danny watch Cooper, who's been just standing in the casino for two hours. A former marine from Wyoming, Cooper's worth over $2 billion, and about 15 years ago, disappeared for four years. Mike points out that Ed's job is open.
Cooper appears in the surveillance room, asking Mike why he's watching a particular guy. Mike thinks the guy may be counting cards, which isn't illegal, but casinos don't usually let card counters play - it reverses the odds against the house. Cooper tells Mike to let the guy play, and tells him he'll see him at the meeting. Later, Cooper spies an excited winner, who hits at slots for $20,000 with his last nickel, proclaiming, "Anything can happen!"
Standing before a banner reading, "Anything Can Happen," Cooper introduces himself to the staff. He mostly likes what he sees, and won't make change for the sake of change, but some heads are bound to roll, since business is down Promising fun, Cooper pulls everyone in the cashier's cage, and has the exterior doors locked down. Danny introduces himself, pointing out that they could be shut down for violating fire regulations, but Cooper tells him to organize the troops and start handing out $1000 cash to everyone in the casino.
Over lunch with Delinda, Sam admits that pushing Vince off the plane was pretty satisfying; she only wishes she had seen him hit the ground. Recalling the time she spent in a coffin, Delinda tells Sam about PTSD and gives her Levin's card. Danny thinks Cooper's Anything Can Happen campaign is nuts, but Mike thinks it's just a test to get to know the staff. In celebration of Danny's impending fatherhood, Mike offers tickets to LA for their annual trip to see the big UCLA game.
Mike has Shannon continue to watch the big blackjack winner, Dr. Eric Haber, a cancer specialist from Kansas City, telling her to find a reason to throw the guy out. Meanwhile, Cooper hands out car keys to random people on the casino floor. Sam tells Danny she's still trying to figure out how to approach Cooper, wondering which of them will be fired. If Danny wants Ed's job, Sam tells him he's going to have to step it up a notch.
The Montecito gives away an Aston Martin to really big winners, but Cooper has changed things up. For the price of an Aston Martin, he's giving away 15 Ford trucks, which roll through the casino with horns blaring. He reminds a flustered Danny that anything can happen. Mike approaches Haber in the casino. Rubbing his eyes, Haber claims to be on the surprise lucky streak of his life.
Delinda doesn't want Danny to keep telling everyone about the baby, but he knows keeping secrets in the Montecito is impossible. She points out that failure to inform HR of their sexual relationship is grounds for dismissal. They need to figure out the right way to move forward. Spying Cooper in the casino, Sam nervously introduces herself in a flood of words, baffling him. She manages to offer a profitable marketing plan before excusing herself.
Danny tells Mike that he had to sweet talk the Fire Marshall, who heard about Cooper locking the doors. Wearing a pistol, Cooper calls a surprise meeting, to go over personnel records. Seems like Mike is the only normal guy in the lot. Later, Cooper introduces himself to Haber, letting Haber know that he's watching. Manicurist Polly pulls Cooper into her lair, and gives him a piece of her mind. She likes his Anything Can Happen campaign, it keeps workers off balance.
Haber acknowledges to Mike that he's met Cooper, and that he's been given the go ahead to count cards. Mike and Shannon investigate cards used by Haber - maybe he's marking instead of counting. Delinda sets up a schedule of parenting classes. Questioning Danny's commitment to her and the baby, she asks him to cancel his trip with Mike.
Cooper and Danny check out the hole in the 35th floor. Cooper wants to know why Danny didn't prevent the explosion. Explaining that he wants his staff to think outside the box, Cooper wants to build a bowling alley out of the wreckage, surprising Danny. At home, Danny looks over Ed's marketing plans, hoping to get some ideas. Delinda encourages him to think fun, impress Cooper, and get Ed's old job to make money for the baby. Full of enthusiasm, Danny runs off, leaving Delinda at home to puke.
Sam walks through piles of luggage to meet Danny, rocking out at a Montgomery Gentry concert and suitcase party he's set up. One lucky winner will be flown straight from the dance floor to Paris on the Montecito jet. Sam scoffs, but Cooper takes note. Mike discovers Haber has been marking cards with invisible radioactive dye he developed for cancer patients, and wears special contact lenses to see the marks. Later, Mike persuades Delinda to let Danny go on the trip, promising to prepare Danny for fatherhood.
Cooper stands behind the felt with a fresh deck of cards that Haber's not allowed to touch. Cooper knows good people can lose their way, and thinks Haber should be saving lives rather than go to jail. He tells Haber they will play until Haber loses all his money to the house. Then he is never to set foot in Vegas again. Sam admits to Levin that she's not happy Cooper has found a chief strategist in Polly. When Levin asks her what happened on the plane, she grabs the clock - time's up, her session is over!