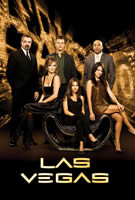 TV Info
---
Episode Premiere
February 16, 2007

Distributor
NBC

Genre
Drama, Crime, Thriller

Show Period
2003 - 2008

Production Company
Gary Scott Thompson Prod., DreamWorks, NBC


Cast and Crew
---
Director
Jefery Levy
Screenwriter
Kim Newton
Main Cast
Additional Cast
Sandra Bernhard
Zoe Hall
Shiva Rose
Nicholas Guilak
Synopsis
---
Mike cheers on a horse at the sports book along with a young woman who has made the same bet. The horse wins and they share a hug, which leaves Mike clearly infatuated. Meanwhile, Delinda tries on an expensive dress but she can't afford it. Instead, one of Sam's high rollers, Asad Samari from Qatar, buys it for her.
Margo, Ed's housekeeper, finds him laid up in bed after hurting his back playing golf. Meanwhile, Danny sees Delinda's new dress, but she tells him that she's had it for a long time. Mike is disappointed to learn that the woman from the sports book is one of Asad's three wives. While he and Danny review security footage of her, Danny sees Delinda buying the dress with Asad, catching her in a lie.
Mike and Danny grill Sam about Asad Samari. She assures Danny that Delinda is with him and tells Mike that he doesn't' have a chance with Sara. As they talk, they watch a news story about Jeremy, a man who just woke up from a coma after 20 years. Sam starts weeping.
Delinda seeks Mary's advice about the dress and Mary says she should keep it. At the craps table, Sam pulls Asad aside to tell him that she needs to leave for the day. Asad is happy about this because he wants Delinda to take care of him. Delinda agrees.
Sam goes to the hospital to meet Jeremy, who turns out to be an old boyfriend ' she was 16 and he was 21 at the time when the two of them headed to Vegas together to start a new life. Alas, he slipped and hit his head on a slot machine handle, causing his coma. Back at the casino, Mike tells Sara that he wishes she wasn't married. "Me too," she replies.
Delinda meets Asad and one of his wives for lunch. As Asad explains how his marriage works, Danny swoops in and accuses him of trying to steal Delinda away. Asad responds by telling Danny that he lives in a "gray area" with Delinda. Danny gets up and pushes Asad over.
In his office, Danny accuses Delinda of being a bad girlfriend. She apologizes for lying to him, and he says she should never have accepted the dress in the first place. Danny thinks that Delinda is playing a game to get him to propose to her. She gets angry and storms off.
Ed continues to suffer at home, especially since Margo is the world's worst and noisiest housekeeper. She even goes so far as to accuse him of not being happy with his wife as she gently starts massaging his leg. Both Mary and Danny try to get a hold of Ed at home, but Margo won't let any of their calls through.
Sam puts Jeremy up in a large suite and gives him the big news that $900 he invested in the computer business 20 years ago has turned into $19 million! Meanwhile, Delinda goes to apologize to Asad. She steps into his bedroom to find his body on fire in the bed. Firefighters arrive to find that the fire started from Asad smoking.
Mike shows Danny that Asad doesn't smoke, which means that he was probably killed. They try and contact Ed with this news, but Margo blocks the call and doesn't relay the message.
Sam and Jeremy share a heated kiss, but later, Sam tells Delinda that there were no feelings involved and she was only trying to secure him as a new high roller. Sam turns around to see that Jeremy heard the whole thing. Meanwhile, Mary comes to Ed's house to see what's going on, but Margo won't let her in.
Jeremy calls Sam "cold and jaded" as he goes to leave the casino, but she tells him that it's all an act designed to ensure her success. She lets her guard down and admits that she felt happy when she heard he woke up. "I felt... love," she says. "Every Christmas, every birthday, I sat by your bedside... you're my best friend... you're my only friend."
Margo quits in a huff, steals a vase, and leaves. Later, Mary brings the police to Ed's to make sure that he's OK. She finds him on the toilet, unable to get up.
Mike, Danny, and Delinda overhear Asad's three wives saying how each of them tried to kill him using a different method.
Jeremy invites Sam to leave Vegas with him, but she turns him down and suggests that they need to be sure about each other and that he has a lot of life to catch up on. "I'm going to come back for you, though." "I'll be here," she responds through a kiss and through tears.