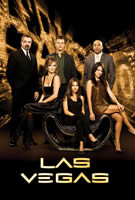 TV Info
---
Episode Premiere
February 09, 2007

Distributor
NBC

Genre
Drama, Crime, Thriller

Show Period
2003 - 2008

Production Company
Gary Scott Thompson Prod., DreamWorks, NBC


Cast and Crew
---
Director
David Straiton
Screenwriter
Matthew Miller
Main Cast
Additional Cast
Louis Lombard
Anthony Azizi
Kristi Clainos
Camille Langfield
Synopsis
---
Danny happily announces to the team that he's in charge because Ed is taking his wife to Paris for Valentine's Day. As Ed readies for his departure, he asks Mike and Danny to come to the airport to sign for Ramses, a $400 million mummy that is part of an Egyptian exhibition on loan to the Montecito.
In Ed's absence, Delinda propositions Sam to play hooky but Sam is busy with an extremely disgusting and rich man named Harris Lipsy who is expected to blow two million dollars. Mary has her own dilemma: a notorious room thief. Meanwhile, Mike and Danny discover that the mummy is missing.
When Ed learns of the missing mummy, he orders his private jet back to Vegas. His wife accuses him of staging the robbery to avoid the vacation. Surveillance footage reveals an unauthorized employee at the time of the robbery. An interview with the authorized employee ' a friend of Danny's ' reveals that he was offered a large sum of money by the president of a company to give away his uniform and call in sick to work.
Sam supervises Harris Lipsy at the tables and chastises him for giving girls crude proposals to kiss each other. Mike and Danny suspect a Lebanese Ambassador of stealing the tomb. They take their news to Ed, who telephones his buddy at the Palms, where the Lebanese Ambassador is staying. Unfortunately, the hotel owner's 'hands are tied'. With a smile on his face, Ed announces, 'were gonna steal it back, boys!'
Ed, Mike and Danny prepare their strategy to steal back Ramses. Delinda wants 'in' on the heist and begs Danny to play. Mike reveals his hilarious Blues Brother-type disguise, and Mary has her first encounter with the towel thief, warning maids about the very 'dangerous' man. Meanwhile, Harris Lipsy offers Sam a serious proposition: a million dollars to have sex with him.
Delinda reveals her housekeeper's outfit to wear during the siege. Ed tells her it's completely inappropriate and orders her to take it off. As she exits the room, Danny whispers her to 'keep this for Valentine's Day'. Mike rigs a tiny wireless camera to Delinda's body and sends her in to the Lebanese Ambassador's suite.
Ed and his wife argue about their cancelled trip to Paris. She tells him it's time to begin 'slowing down' and 'reap the fruits' of his labor. Meanwhile, Sam discovers that Harris is good on his word; he just withdrew a million dollars. At the bar she downs drink after drink, contemplating her indecent proposal. From a truck, Mike and Danny monitor Delinda's staged entry.
Sam shows up at Harris' room and tells him that she can't be bought. She tells him that he's 'the most disgusting pig she's ever met'. He counter-offers her two million dollars and she tells him to go and get the money. Meanwhile, Delinda's ruse as a housekeeper is discovered by the Ambassador himself. She implies she's really just a call girl and is led away by one of his men.
In the nick of time, Delinda escapes from the Lebanese Ambassador's groping hands. Meanwhile, Sam downs more drinks at the bar. She listens to advice from a hooker sitting beside her who says they both sell themselves in different ways. Sam chooses not to do it and confronts Harris. She tells him to try being a decent guy and stop buying women's dignity.
Mike calls Ed and tells him that he's found the camera and the 'package is moving.' Mike poses as a truck driver and escorts the Ambassador's posse to the airport. A minor accident with Ed's wife slows down the moving of the package. As the Ambassador's team moves to transport Ramses to their private plane, they are intercepted by Ed and the police.
The Ambassador tells police that he has diplomatic immunity and is released ' with the contents of Ramses. Meanwhile, a playback reveals a sophisticated scam involving Danny, Mike, Ed and his wife swapping out the mummy right from under the Ambassador's nose. Mike helps Danny out of his hiding place in the truck. Meanwhile, Mary learns that the suspected thief is actually an in-house job. Finally, Ed and his wife take their long-awaited trip to Paris.