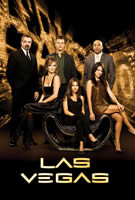 TV Info
---
Episode Premiere
January 19, 2007

Distributor
NBC

Genre
Drama, Crime, Thriller

Show Period
2003 - 2008

Production Company
Gary Scott Thompson Prod., DreamWorks, NBC


Cast and Crew
---
Director
Milan Cheylov
Screenwriter
Matt Pyken
Main Cast
Additional Cast
Laurie Landry
Lakshmi Manchu
Jude Farese
Brian Dunkleman
Synopsis
---
Mike and Danny are in a mood to celebrate. They learn that the casino has just suffered the smallest loss in ten years. Meanwhile, Delinda congratulates Polly for the manicurist of the year award but Polly is unimpressed. Her boyfriend Chung Ho has left her because of her marital pressures. Molly suggests she take some time off.
Mary gives a touring couple an unsuccessful hard-sell on the Montecito's last residential suite. Hoping for a little love from Ed, Mike and Danny tell the boss of their accomplishment. To their chagrin, Ed tells them he can do better. They place a bet: the guy who can catch the most cheating in a twenty-four hour period wins. The wager? Ed's much coveted parking spot.
Taunting Danny, Sam tells him that her money is on Mike. They make a bet that she'll wash Danny's car in a flimsy bunny outfit if Danny wins. Meanwhile, at the casino coffee bar, Mike orders a coffee from manager Betty, who offers to give him a free coffee.
Sam tells a distraught Polly that she will help find her wayward boyfriend in LA. To convince Ed of their road trip, Polly tells Ed that she will quit unless Sam accompanies her to help find her beau. Realizing it's good for business, Ed reluctantly agrees. Meanwhile, Danny runs into an old friend at the casino who tells him he uses an illegal card for access to the pool.
Mary and Delinda approach Mike, and he reveals his plans to bust a thief at the jewelry store. Outside at the pool, Danny soaks up some rays and spots illegal sunbathers. Posing undercover, he asks one of them where they got their bogus keycards, and the girl gives him a number. Ed asks his security to keep an eye on the boys at the Blackjack tables.
Sam dresses Polly for her LA jaunt, telling her she is doing this trip for nobody but herself. Mike spots a shady character outside the jewelry store and does a security check on the suspect. Ed criticizes Mary on her sales technique and impresses her with a pitch that actually works.
Armed with an address, Danny hits up the illegal keycard guy's house. At the house, he meets a suspicious, flirtatious woman and requests an illegal pool key for one of the illegal "parties". Meanwhile, Ed researches two suspect dealers who may be stealing tips just as Polly and Sam arrive in Koreatown, Los Angeles.
At the casino, Mike and Mary watch the jewelry suspect. He approaches them and asks them to pick out the right ring. It seems he's innocent. Buying a coffee, Mike watches Betty pocket money and ring up a "no sale". In Koreatown, Sam tries to connect Polly with her boyfriend, but he calls them both "low budget hookers". Delinda and Danny arrive to a full-fledged party at Kenny, the corrupt key dealer's house. Delinda meets Kenny and is given a card "on the house" after he asks her to make out with his girlfriend.
Mike does a background video check on the coffee shop, uncovering about forty thousand dollars in stolen revenue. Back at the casino, Delinda and Danny enter the "party suite" but it's empty. Ed summons Delinda to his office where he recreates a table fraud simulation. He shows her how crafty dealers are staging fake tip drops and pocketing the change.
Mike confronts Betty at the coffee house and tells her he's on to her. Betty tells him she's stealing to give money to her late husband's charity, and Mike says he needs to think about his line of action. Danny and Delinda assess the losses from the keycard fraud. Turns out it's an inside job orchestrated by one of the employees. Delinda goes undercover yet again, asking the employee to be "cut in" on the deal.
Ed confronts Alan, a dealer, about his in-house tip stealing. When Alan confesses, saying he'll "pay it back", Ed sends in the heavies to shake him up. Ed, Mike and Danny convene to share their finds. Mike opts not to reveal Betty's stealing, letting Danny emerge triumphant.
Polly and Sam return to Vegas with her ex-boyfriend's brother. Mary pulls out a successful sales stunt - she welcomes John Legend to the casino. John Legend dedicates his song to Polly who dances on the floor with her new beau. Meanwhile, to celebrate Danny's win, Sam dresses up as a sexy bunny and washes his car.