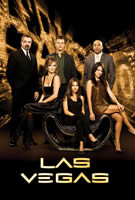 TV Info
---
Episode Premiere
December 08, 2006

Distributor
NBC

Genre
Drama, Crime, Thriller

Show Period
2003 - 2008

Production Company
Gary Scott Thompson Prod., DreamWorks, NBC


Cast and Crew
---
Director
LeVar Burton
Screenwriter
Matthew Miller
Main Cast
Additional Cast
Diana Terranova
Trisha Simmons
Bryan McMullin
Tony Longo
Synopsis
---
Danny worries that Delinda is jumping back into work too soon after her kidnapping and suggests that she see a counselor. She disagrees and starts getting ready for work, but an open toilet seat lid causes her to scream at Danny for various annoyances. They go over a list he's been making of little things that have been annoying him. Worst of all, Delinda accuses Danny of being a bad dancer.
Mike runs into a kid named Leo who is on a high school field trip to UNLV. He's actually gotten into M.I.T. early and has ditched his class to try and get lucky before going off to college.
Mary tells Ed that someone actually bought the Montecito's "Million Dollar Wedding" package that contains dozens of frills, including Wayne Newton. However, there's bad blood between Ed and Wayne, who refuses to perform unless Ed personally apologizes.
Danny tells his troubles to Mike, and Mike offers to teach Danny how to dance. Mike is showing off some moves when a situation arrives: Jimmy "The Chin" Aversano, head of the Gambese crime family is entering the casino with two of his guys. Mike and Danny wonder why three members of New York's biggest crime family are paying a visit to the Montecito.
Mary greets Muriel and Freddie Smith, their son Cooper, and his fiance Carla, as they check into he hotel after getting off a private plane for the million-dollar wedding. Meanwhile, refuses entry to the mob boys. Jimmy is ready to comply if Danny gives him his million dollars back, because he is the one who paid for the million-dollar wedding!
Jimmy assures Ed that he's only there for his daughter's wedding and to meet Wayne Newton ' not to cause trouble. He chose the Montecito because he heard that Ed was a stand up guy and also paying too much for sanitation, which happens to be his line of business. They cut a deal and Ed lets him stay.
Sam greets the elderly Sharkey, a legendary whale named Sharkey Rosenthal who used to hang out with the rat pack. His handler goes over the ground rules: no smoking, no drinking, no red meat, and he can only gamble for 45 minutes at a time because he can't endure too much excitement.
Ed gets Wayne Newton on the phone to ask if he'll sing at the wedding. The conversation goes from bad to worse, and they hang up on each other.
Down in the restaurant, Delinda arrives to find Jimmy insisting that his mom cook the wedding dinner. Delinda has Wolfgang put together a sample menu, but it will have to pass Jimmy's mom's taste test. Meanwhile, Leo confuses Mary for a prostitute and asks if there's a "discount cause I'm a virgin." Later, Leo finally finds a real "escort" willing to make him a man.
Sharkey gets to drinking and gambling, but it doesn't get his blood pumping like it once did. When Sam asks what he would like to do instead, he suggests that "'Murder, She Wrote' starts in ten minutes." Instead, Sam takes Sharkey out for a night on the town, and she enjoys hearing him reminisce about his life.
Ed tells Mary what happened between him and Wayne: they were playing in a charity golf tournament and Ed refused to sign Wayne's scorecard when the singer didn't take a penalty stroke for hitting the sand while taking a practice swing. Mike interrupts with the news that two-million dollars worth of diamonds were just stolen from a Harry Winston rep who was showing diamonds to Carla.
Danny finds Jimmy going over wedding details with Carla, Cooper, Freddie, and Muriel. Danny gives them the news that the diamonds have been stolen and Freddie jumps to the conclusion that Jimmy is the guilty party. When Carla asks Cooper to defend her dad, Cooper sides with his own father.
Jimmy's mom finds Wolfgang's Italian cooking mediocre. "Eh," she says after tasting a dish. Danny finds Delinda in the restaurant and she goes over some of her list items. He thinks the list thing may have gotten out of hand and he asks that they call a truce. She refuses.
Mike pays a visit to Leo's room and finds it filled with girls and money: he's pimping out girls to his high school friends. Mike advises him that he's jeopardizing his entire future, and Leo replies that he's decided to build a sex empire rather than go to M.I.T.
Ed takes Jimmy's word that he had nothing to do with the robbery. Ed shows him the security footage, and Jimmy immediately sees that it's not one of his guys because no one he knows would be caught dead in a tasseled loafer.
Danny and some cops pay a visit to Mr. and Mrs. Smith, asking the man of the house if "there's anything you'd like to confess...?" The wife immediately says, "I knew we'd never get away with it," and confesses to taking the ginger ale from the mini bar without paying for it. Freddie, who is obviously the diamond thief, makes a break for it, but the cops easily nab him.
With the wedding back on, Ed apologizes to Wayne. Back at the casino, Mike has the mob guys shake down Leo to teach him a lesson while Sam says goodbye to Sharkey, who is glad to have spent his last night in Vegas with her.
Wayne Newton sings at Cooper and Carla's wedding as Danny tells Delinda to forget his list, "I think you're perfect just the way you are." He asks her for dinner that night, but she can't because she made an appointment to see a therapist. She drags Danny out to the dance floor, and he gets to show off some of his infamous moves.