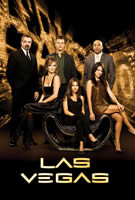 TV Info
---
Episode Premiere
November 17, 2006

Distributor
NBC

Genre
Drama, Crime, Thriller

Show Period
2003 - 2008

Production Company
Gary Scott Thompson Prod., DreamWorks, NBC


Synopsis
---
Woody and Jordan arrive in sizzling Sin City for a murder investigation. Jordan tells Ed that Oliver Kern, first-chair violinist for the Boston Pops, had an expensive Stradivarius violin go missing. Not only that, but he was beaten to death. His freeloading brother Brad is now at the Montecito claiming he has an audition for the Las Vegas Philharmonic in the morning.
Sam tries to get football hall-of-famer Lawrence Taylor away from the slots and to the high-limit tables. As Lawrence heads off to the craps table, Ed and Woody take Brad to the safety deposit boxes to retrieve the Strad only to discover that someone has tunneled into the vault and stolen the $3 million instrument and Lawrence's Superbowl ring.
Danny and Delinda decide to shack up together, and she immediately starts talking about redecorating his apartment. A call from Ed summons Danny back to the casino to look into the robbery. Ed tells Mike that they have to recover the violin and return it by morning before anyone discovers that their security has been breached.
Sam gets Danny caught up when he arrives as she tries to keep out of Woody's sight. Mike suggests that Lulu the rat, the lost pet of a former guest, gnawed her way through the wiring. Ed orders Mike to kill the rat while Danny investigates a murder and he investigates the robbery.
Delinda and Ed crawl into the tunnel to see if they can find anything. She uses this opportunity to tell him that she's moving in with Danny. To her surprise, he says, "It's great." Mike is also crawling through a hole ' the casino's ventilation system ' where he finds Lulu chewing on a pencil. He entices her with some food and manages to catch her, but she bites his finger and runs off.
Brad takes a polygraph test concerning his brother's death and the missing violin. Woody and Danny clash over who gets to question the suspect. Brad breaks down into tears over his dead brother and Danny and Woody conclude that Brad is telling the truth.
Jordan does some forensic work on a facemask that Ed found in the sewer as Sam continues to duck from Woody on the casino floor. Her attempt to hide fails when she runs right into him. He's pissed about being stood up on Delinda's wedding day when she was off in Hawaii and insists that she take a lie-detector test about her feelings on the matter.
Mike finds his prey on a room-service cart in the hall outside Jordan's room. Jordan comes out and invites him into her room for a glass of champagne. He takes her up on the offer and steps into her room, unaware that Lulu is right behind him.
Jordan tells Mike that the Boston PD discovered Oliver's killer based on DNA she recovered from the mask. As they flirt, Mike sees Lulu crawling on a railing. The rat jumps on her shoulder, freaking her out. She throws it off, and the rat dies. Mike gets really upset over the rat's demise, which Jordan can't understand at all. He picks up the rat and leaves the room in disgust.
Ed and Danny arrive at a musical instrument auction where Ed approaches Dino Mackey, a big-time fence, and intimidates him into confessing that someone recently contacted him about a newly acquired violin and Superbowl ring. The only thing Dino knows about them is a first name: Charlie.
A little detective work leads Ed and Danny to Charlie Cargerman, a woman who was the assistant to the structural engineer during the Montecito reconstruction the other year. "Brad Kern gave me up?" she asks them.
Danny and Woody stop Brad in the casino. Brad admits that he hired someone to steal the Stradivarius to force his brother to collect the insurance money, but he didn't mean for Oliver to get killed. At the same time, Charlie and her crew had been planning for a year to rob the casino, so Brad threw in with them to plant the violin to be stolen as part of the heist.
After a long day, Danny arrives home to find that Delinda has entirely redecorated his apartment. Much to his surprise, he likes what she did. She joins him in the bedroom to "try out" the new bed, only to find him sound asleep.