September 11, 2009 06:17:17 GMT
Take a look at the life of Ellen Page's Bliss Cavendar before and after she joins the Hurl Scouts, a roller derby team whose members include Drew Barrymore and Kristen Wiig.

---
More footage of the forthcoming "" have been made available for viewing pleasure with the outing of five clips from the roller derby drama. Most of the snippets center their attention to 's character Bliss Cavendar and her life leading to her discovery of the underworld roller derby league.

One of the clips captures the moment when Bliss' mother scolds the misfit girl after she embarrasses her mother at a beauty pageant. Another clip sees Bliss and her best friend Pash, played by , telling a lie to her parents that they will go to a football game rather than to a roller derby show.

"Whip It!" is an adaptation film based on Shauna Cross' novel "Derby Girl". The story centers on Bliss, a 17-year-old girl who is groomed for local beauty pageants by ambitious and haughty mother, and has no clue where her life is going. One day, she discovers an underworld roller derby league. Impressed by what she is seeing, Bliss then tries out to join a team named the Hurl Scouts under the name of Babe Ruthless and finds her true self along the way.

In addition to Ellen Page, the comedy drama stars as Smashley Simpson, as Maggie Mayhem, as the villain Iron Maven and as Bliss' disapproving mother as well as as a cheesy hungover announcer called Hot Tub Johnny. Directed by Barrymore, it will roll its way into U.S. theaters October 2.


© AceShowbiz.com
Browse
Whip It! Pictures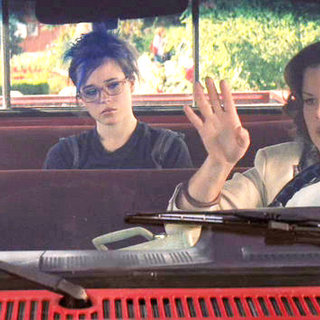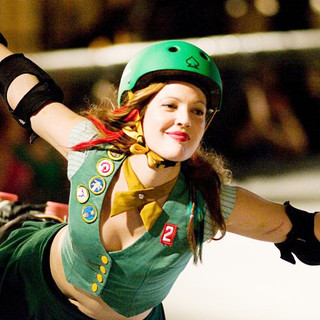 ---
---
---