November 19, 2008 03:04:38 GMT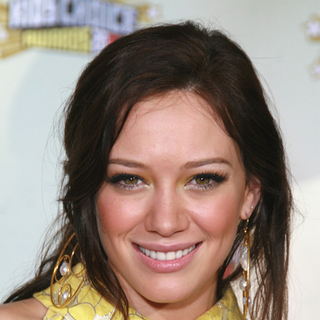 Following NBC's announcement about the network's deal with , the 21 years old singer finally gives her statement about her return to television series. To MTV News, the "Lizzie McGuire" alum mentions "" and "" as some of the NBC's series that she wants to join in.

Duff says in a statement, "I would love to do something on 'The Office'". She further adds, "'30 Rock' is great, very funny. Many people have done lots of guest spots on it this season." Duff also shares what she wants to do for her upcoming appearance on TV, saying "I get to call the shots, I would like to do something funny or I would like to kick ass or something."

November 19, 2008 02:36:10 GMT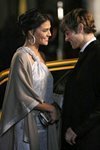 An extended preview of "It's a Wonderful Lie" shows more of the dilemma experienced by each of the Upper East Siders. The 2.12 episode of "" will mainly take place in the party where Nate, Jenny and Vanessa are tormented in a love triangle. The situation puts their friendships and hearts on the line.

Similarly, Serena has conflicted feelings when she finds out that Aaron's ex-lover Lexi is going after Dan. Also, Blair who makes a bet with Chuck that they can find the ideal dates for each other, asks Chuck what they got and the latter said, "tonight, so shut up and dance with me." Lily is seen dancing with Rufus and Bart is driving away in his car.

November 18, 2008 09:48:12 GMT

Preview of "" episode 1.06 has been released. It reveals Edward Albright, played by , dealing with his past and national security as an effort in finding the culprit who murdered his parents.

With the title "High Crimes and Turducken", the episode shows Angie bracing herself and preparing for a bad news when her father Archie comes to town for the holidays. Meanwhile, Tom rekindles his strained relationship with his wife Mary Grady over a bourbon cooking session. Plus, Henry Spivey, also played by Slater, gets a birds eye view of Edwards' relationship with Dr. Norah Skinner.

November 18, 2008 09:14:35 GMT

There will be another murder case to be solved on the next episode of "". As revealed in a new preview of episode 7.09, a very cruel killer is on the loose in Miami and the team of Miami-Dade Police Department forensic scientists must solve a murder case before the suspect claims another victim.

Entitled "Power Trip", the episode reveals how the main character Horatio Caine, played by , deals with murder cases of a savage killer who runs rampant in the city. At the same time, it also shows how Horatio must intervene to stop a member of the police force from getting too close to the case.

November 18, 2008 08:43:21 GMT

Cameron never sleeps, so what does she do at night? In the new episode of "", the freaks come out at night and a secret from the terminator is revealed as she seeks knowledge in a library with a friend who shares her interests.

Also in "Self Made Man" that airs November 24, a Terminator sent back to a wrong point in time results in a drastic alteration of the timeline. ZeiraCorp is also developing a new computer program called "Babylon". Meanwhile, John and Riley's relationship is beginning to blossom.

November 18, 2008 07:57:40 GMT

Episode 3.10 of "" will see the second dark eclipse witnessed by the characters, as revealed on the episode's new preview. It shows some of the heroic characters possibly losing their power and abilities because of the powerful eclipse.

With the title "The Eclipse: Part 1", the episode revolves around Arthur who has succeed in reuniting Sylar and Elle. He then asks Sylar and Elle to find Claire for him. Meanwhile, in order to discover what Daphne has been hiding, Hiro, Ando, and Matt cooperate each other and follow her to her hometown in Lawrence, Kansas. At the same time, Nathan and Peter Petrelli travel together to Haiti in search of the only man that can stop their father from destroying the world.

November 18, 2008 07:06:17 GMT

The new and 13th season of ABC's reality show "" has got its TV promo. Jason Mesnick, a 32-year-old single dad will front this season that airs for a two-hour special on January 5, 2009, looking for one true love among 25 beautiful women.

Jason is not a foreign face in television as he had participated in the fourth season of "The Bachelorette" and was one of the the last two standing men before bachelorette DeAnna Pappas chose Jesse Csincsak over him. Jason who proposed to DeAnna's on his knee, was broken-hearted by the decision but he is given another chance to find his true love in the new season of "The Bachelor".

November 18, 2008 06:46:53 GMT

A new clip and a preview of "" episode 4.12 have been released. They suggest T-Bag and Gretchen Morgan collaborating to have their last stand at Gate.

After doing some efforts to get into the Company headquarters, Michael Scofield and his friends finally come face to face with the General on the next episode entitled "Selfless". During the unexpected meeting, Scofield will be betrayed by one of their members. At the same time, Sara Tancredi takes a hostage in order to secure Scylla.

November 18, 2008 05:14:23 GMT
Episode 6.11 of "" has been revealed through a new preview. After a special 1940 episode on November 17, Lucas and his friends return to their 2008 reality life as shown by "You Have Got to Be Kidding Me" preview.

The episode revolves around Lucas' excitement about taking a trip to Hollywood to meet his film director. It also shows Peyton's effort to make Mia focusing in her follow-up album, while Haley takes a reluctant Jamie to his school's talent show. "You Have Got to Be Kidding Me" features Nathan getting a chance for a pro-basketball try-out.

November 18, 2008 04:39:49 GMT

ABC has released a 17-second preview of "" season 5 that is attached with a snippet of 's new single, "You Found Me". The newly released footage is outed ahead of the longer one which will be played during the airing of "" episode 5.09 on November 20.

"Lost" will only hit the screen again on January 21, 2009 but the November 20 footage will include some scenes from the new season plus give a sneak peek to the first single from The Fray's self-titled sophomore album which will drop February 3, 2009. The footage also provides as a preview for the longer music video that combines more of the scenes and live band performance footage from "You Found Me".

November 18, 2008 03:49:35 GMT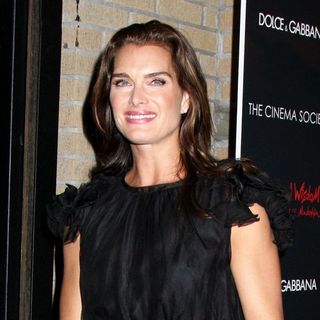 Actress and supermodel finally gives her statement regarding the previous speculation about "" to be axed by NBC's network. The actress who played the main character of the dramedy series as Wendy Healy, denies the series' cancellation on November 16 at Sunday's Kidsfest in NYC.

Of it, Shields gives her comment stating, "They thought that because '' has been shut down that the same thing had happened to us, and its not true." She emphasizes, "They're not breaking down the sets. We're still working. We still have more to do, so it's erroneously presented that we've been canceled, thank God."

November 18, 2008 03:11:41 GMT
A preview of "" 2.12 titled "It's a Wonderful Lie" has been released. This will be the episode where a death occurs and a funeral follows. The caption on the preview is read "If you had one night to live, who would you spend it with?"

It's the annual snowflake ball in the Upper East Side. For the occasion, Blair and Chuck make a bet that they can find the ideal dates for each other. Aaron's ex-girlfriend, Lexi, expresses an interest in Dan which creates conflicted feelings for Serena. Nate, Jenny and Vanessa get into a tangled situation that puts their friendships and hearts on the line. And somebody gets into an accident.

November 17, 2008 09:58:57 GMT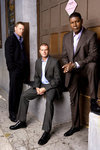 Preview of "" episode 4.09 has been released. The preview features a brave action of Jonas Blane and his Delta Force crew to save a bride's life.

With the title "Shadow Riders", the episode revolves around Jonas and his team's attempt to keep a truce between two warring Afghanistan tribes intact by delivering a bride to her groom. Taking a risk for the job, they go through enemy territory. While at home, Bob and Kim Brown try to expose a man who may be linked to terrorists.

November 17, 2008 09:25:50 GMT

Two new clips of "" episode 3.09 have been released. The first clip shows Dexter Morgan and Miguel Prado having a conversation in front of Miguel's house, while the second clip features Dexter talking on the phone with Miguel.

Entitled "About Last Night", the episode reveals the friendship between Dexter Morgan and Miguel Prado become strained when Dexter starts to fear that Miguel may have strayed from the newly taught Code. It also shows how Rita Bennett finally confronts Miguel about his suspected infidelity after Sylvia tells Rita that she is now convinced that Miguel is having an affair, noticing how Miguel is never at home anymore.

November 17, 2008 07:44:05 GMT

Preview of "" episode 5.09 has been released. With the title "Me and My Town", it focuses on the residents' recovery after a deadly fire disturbs the peaceful life of Wisteria Lane's citizens in the series' last episode.

The episode shows the injuries sustained in the fire by Gaby and Carlos leading them to a fortunate discovery. Meanwhile, Lynette and Tom Scavo vow to protect their son, Porter, who gets arrested. For Susan Delfino, she must learn to let go of the man she loves. Also, Orson Hodge's attempt to get a good night's sleep puts Bree in a most precarious position on the day of her big cooking demonstration.