January 15, 2010 02:43:25 GMT
The only way to gain fame through "" is either to be super talented or to be eccentric. When the show visited Atlanta for season 9's audition, producers found General Larry Platt who impressed the judge with his self-penned song "Pants on the Ground" and a dance that a 62-year-old would not typically do.

The man is now going to make his first major TV interview. ABC's "" will have him performing the song and sitting down between the ladies to talk about himself on Monday, January 18 at 11 A.M. "Idol" judge Simon Cowell said that he had a feeling that "Pants" would be a hit.

January 14, 2010 08:41:28 GMT

In the next "", Betty tries to be neighborly by planning a karaoke party in her apartment building, but before the big day, her building is robbed, and it's partly her fault. Marc is distraught since he lost something irreplaceable in the theft. Meanwhile Ignacio refuses to accept Bobby in Hilda's life.

But the biggest bomb in the episode comes from the old rival. Daniel and Wilhelmina are back to being at each other's throats, so Amanda tricks them into attending couples counseling with Dr. Sparks. During the blackout, they are in the same elevator and end up kissing each other.

January 14, 2010 08:02:15 GMT

CBS' Wednesday crime will return with a suicide and a murder next week. On "", a rash of startling teen suicides in a small Wyoming town is the focus of a BAU investigation. Gracia finds a way to get inside a website that dares the teens to choke themselves with ropes.

Over on "", a beautiful star quarterback of the Lingerie Football League is found murdered in the locker room hot tub with traces of lidocaine in her system. The CSIs are called in to find out who wanted her dead.

January 14, 2010 07:45:33 GMT

, and are part of a TV panel hoping to turn domestic disputes into sporting fun in a new show called "". Comedian Seinfeld came up with the idea after asking a friend to settle a dispute between him and his wife of 10 years, Jessica.

And now he's keen to help married couples find a fun way to end rows and fights over the silly things in life - and Baldwin and Longoria will join him among the "experts" on the show. Seinfeld tells WENN, "The show's about real married couples having a real fight in their home and we watch the argument in the studio with a live audience and a panel of celebrity guests."

January 14, 2010 06:56:25 GMT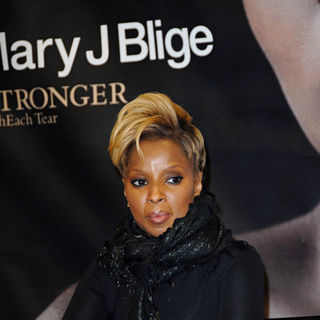 Day two in "" audition for season 9 took place in Atlanta with sitting in as guest judge. The city that brought out , and spawned 25 golden tickets including for one of its police officers.

Bryan Walker is an officer who loves his job but dreams to be a singer. He auditioned in the second leg where Simon Cowell was not present, singing "Superstar" and amazed the judges. immediately said, "This is what I love about this job" and Randy Jackson said Walker didn't appear like a singer but was able to surprise them with his voice.

January 14, 2010 04:34:07 GMT

Just a day after put on gray wig and prosthetic chin to mock on "", he accepted an invitation to guest on "". Kimmel will be reading out Leno's "Ten at Ten" list on Thursday, January 14.

The announcement from NBC comes on the heels of Jimmy's monologue about Jay Leno's move to 11.35 P.M. and 's that rejects it. Kimmel as Leno said, "Hello, hello, my name is Jay Leno and I'm taking over all the shows in late night." Leno then gave Kimmel a call on Wednesday to tell him he found the comedy bit funny and extend an offer to Kimmel to appear on his show.

January 14, 2010 03:58:25 GMT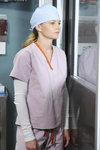 's absence from "" is apparently short-lived. The actress is set to come back to the series after her character Cameron was written off the show because Cameron hits a blockage in the storyline when her husband Chase was involved in a medical scandal and she disapproved it.

EW's Michael Ausiello said how Cameron will jump back into the frame is still kept a secret because it involves a major storyline. One thing known to share is "You will see Cameron again on House before the end of the season," a source told Ausiello.

January 14, 2010 03:24:54 GMT

Before "" is back on screen after a Winter hiatus, The CW releases a sneak peek clip to reveal how some things are still not resolved. The clip focuses on Brooke and Julian trying to save their relationship after a 6-week break but things are not easy when they talk about Alex and Alexander.

The last time the couple was seen together was in the Fall episode where Brooke struggled to accept Julian's reaction when Alex underwent another crisis. Alex attempted suicide when Julian refused to come for her during a meltdown. And during the same time, Brooke got closer to Alexander, a former surfer who switches career to a young mogul.

January 13, 2010 09:27:16 GMT

In some kind of twisted story, is auditioning for a part to play Matt LeBlanc in new Showtime series "". The process of getting the role is captured in the first sneak peek to the comedy which may be looking at a premiere in Fall.

LeBlanc plays himself and his agent tells him to do the formality of attending the audition of a new series which will focus on him. He walks into the waiting room only to find several actors dressing like him and practicing the line "How you doin'?", a catchphrase which became his "Friends" character's trademark. In the end the casting directors say he is not the best they have auditioned.

January 13, 2010 09:10:12 GMT

's representative has dismissed reports the actress will reunite with her "Friends" co-star in the second season of her U.S. TV hit "". The "" star was alleged to have signed up to make a guest appearance on the sitcom, following in the footsteps of her former "Friends" castmate .

A spokesman for Aniston insists the rumors are false, although he has refused to rule out the possibility in the future. The rep tells GossipCop.com, "At present there are no plans for Jennifer to be on the show. (But) never say never."

January 13, 2010 08:41:09 GMT

The first trailer of "" a new drama series by HBO has been unleashed, revealing none of the human but music instruments scattered in some places. "Treme" is a post-Katrina-themed drama that chronicles the rebuilding of New Orleans through the eyes of local musicians. The title is derived from a neighborhood in the city.

The men behind the series are the same persons who created the critically-acclaimed "The Wire". David Simon and Eric Overmyer teamed up once again to expose the aftermath of natural disaster in a series that would star and . The former actor would be an accomplished jazz trombonist while the latter would be a Mardi Gras Indian tribe leader.

January 13, 2010 08:33:01 GMT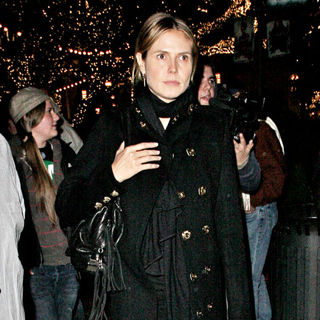 will turn a New York street into Project Runway Avenue on Wednesday, January 13 - to mark the reality TV show's return to the Big Apple. Hosts Klum and Tim Gunn will join New York City officials at a ceremony to kickstart the forthcoming seventh season, and temporarily rename a section of 7th Avenue Project Runway Avenue.

City chiefs have also agreed to make January 13 Project Runway Day, to mark the show's contribution to the city's fashion industry. The new season begins in America on Thursday, January 14.

January 13, 2010 07:41:28 GMT

In its 21st year, Gay & Lesbian Alliance Against Defamation continues to award work in television that touch the issue of GLBT through its Media Awards. The nomination for the English-language category has revealed that "" and "" are vying for the title as Best Drama Series and Best Comedy Series respectively.

"True Blood", which upcoming season will focus a lot on Lafayette's and his same-sex romance, will battle it out with "", "", "", and "". Meanwhile, "Glee", which hires openly gay to portray Kurt, is facing off "", "Beautiful People", "" and "".

January 13, 2010 06:51:25 GMT

On Tuesday, January 12 "" officially kicked off the ninth season with the Boston audition. Like previous years, there were those who triumph with their pure talent and there were those who make Simon Cowell rolls his eyes. This time is no different with the presence of Maddy Curtis and Andrew Fenlon.

Maddy is a 16-year-old who is the ninth of 12 children. Her older brother has Down Syndrome and her parents adopted two more babies with the same disability. She sang 's "Hallelujah" which brought to spotlight in season 7. Simon was very clear about Mandy not annoying and having a beautiful voice. She got through with four yeses.

January 13, 2010 04:47:32 GMT

ABC is putting a strong faith in its Wednesday comedies line-up. The network announced during its winter Television Critics Association panel Tuesday, January 12 morning that it has renewed newbies "", "" and "" for a second season. All three have performed solidly in ratings since their Fall premieres.

The Alphabet however, has no good news for "" which joins the Wednesday slot and others like "" and "". Nevertheless, Head of Programming Stephen McPherson revealed they hope "Ugly" would grow after it was moved from Friday, saying "We still love that show."