About This Video
---
Behind the scene of The Hunters
Tags
:
The Hunters
Type
: Behind the Scene Video
Views
: 1708
This Movie Info
---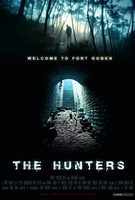 The Hunters
Release Date :
December 27, 2011 DVD
Studio :
Lionsgate
Director :
Chris Briant
Starring :
Steven Waddington, Tony Becker,
Dianna Agron
, Terence Knox
Christmas. It's their last week. In the city, six characters are inexorably drawn toward a tragic destiny. The last day finds them reunited by chance in an isolated place: the FORT... Reality collapses and turns into a nightmare.