January 29, 2010 09:04:37 GMT

Music fans will get the chance to rock out with Lemmy, and former star Ace Frehley when the annual Rock 'N' Roll Fantasy Camp becomes a reality TV show in 2010. The trio have joined ex- bassist Michael Anthony, and Kip Winger as mentors for the VH1 Classic series, which will be taped at the end of February.

Hopefuls will be auditioned on TV and then mentored on forming bands and writing and recording music. The show will culminate in a battle of the bands at an unnamed Los Angeles rock venue.

January 29, 2010 08:49:19 GMT

Although it was reported earlier this week that the cast of "" are close to sealing the deal with MTV for another season of the reality show, it is reported that only two out of the gang have agreed to return. J-Woww and Ronnie are the ones who have accepted MTV's offer of $10,000 per episode.

TMZ reported that others like , and Sammi are still holding out their contract following their protest of a low salary for freshman performers. They complained of being paid only a few hundreds per episode while the show was doing well in rating.

January 29, 2010 08:13:47 GMT

In flashbacks, Stefan and Damon recall the long-ago actions taken by townspeople including their father, Guiseppe Salvatore, and Pearl, leading to the devastating events that caused the rift in their relationship. guest stars as Guiseppe and as Pearl.

In the present, Bonnie's date with Ben (guest star ) takes a frightening turn. Elena helps Stefan as he and Damon race to find the missing journal that belonged to Elena's ancestor. Stefan learns the reason behind Alaric's interest in both the journal and the town's history. Damon discovers that an old acquaintance has returned to town with an agenda he understands.

January 29, 2010 07:43:10 GMT

"" creator Ryan Murphy had announced that two of the three new characters added to the musical show in the next season are Kurt's boyfriend and Rachel's rival. The third character in question has just been revealed via EW as a male version of Mercedes. "The third role is an R&B-singing teen," Murphy confirmed.

When asked whether this would mean Mercedes will get a lover or rival, Murphy said "perhaps" they would be lovers. Despite announcing the three characters who will bring a surge of fresh story to the second season, Murphy has not revealed whether they have found actors to fit in the roles.

January 29, 2010 06:47:12 GMT

For those who wonder how and where the past winners and contestants of "" are, they can relinquish the thirst with "Surviving Survivor". From season 1 winner Richard Hatch to Russell Hantz who participated in last year's "Samoa", the special will give an update of their well-being.

Some like Hatch, would give never-before-heard stories of their experiences while on the show. These bunch include also James Clement ("China", "Micronesia"), Colby Donaldson ("Australia", "All-Stars"), Cirie Fields ("Panama", "Micronesia"), Russell Hantz ("Samoa"), Stephenie LaGrossa ("Palau", "Guatemala"), Jerri Manthey ("Australia," "All-Stars"), Parvati Shallow ("Cook Islands", "Micronesia"), Benjamin "Coach" Wade ("Tocantins") and Tom Westman ("Palau").

January 29, 2010 04:35:06 GMT

Fans of "" will get to see Sam and Dean's parents again in the next episode. The angels send Anna back in time to kill John and Mary Winchester before they can conceive Sam knowing that if Sam was never born then Lucifer won't be able to use him as his vessel.

Castiel sends Sam and Dean back to 1978 so they can stop Anna, and the two brothers are reunited with their parents. Mary recognizes Dean as a hunter since he visited her in the past once before but tries to keep the truth from John.

January 29, 2010 03:53:36 GMT

Eight seasons on "", Samantha Harris took her final bow in the ninth season which was completed in Fall last year. The co-host of the dancing show will not return to assist Tom Bergeron in the tenth season which will begin on March 22.

Harris leaves the show to concentrate on other projects including being the correspondent of "The Insider". Bergeron nevertheless said that this would not be the last that they would see Harris on the show. "I've been known to try to twist arms behind the scenes," he told People. "I'm hoping this frees her up for us to have her as a contestant."

January 29, 2010 03:27:27 GMT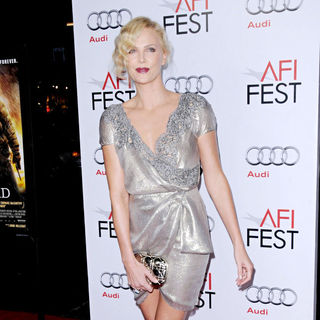 There is a reason why is not filling her 2010 calendar as much as previous years. The "" actress is trying her hand on developing a crime series for HBO and Fox 21 which will be titled "Mind Hunter". She is accompanied in the production panel by director David Fincher.

"Mind Hunter" is based on John Douglas and Mark Olshaker's book "Mind Hunter: Inside the FBI's Elite Serial Crime Unit" and will follow an investigation about serial killers. Douglas worked as FBI's top investigator of serial killers and rapist and the book recounts his profiling techniques. Adapting from the book for the pilot's script is Scott Buck who has written for "Six Feet Under" and "" episodes.

January 28, 2010 08:53:58 GMT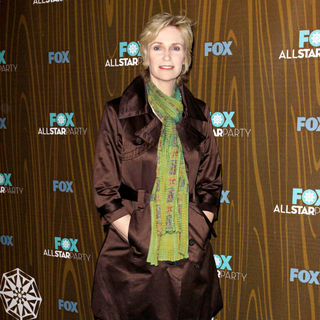 will live out a childhood fantasy in front of U.S. TV audiences in late 2010 - the actress has signed on to perform her version of 's dance hit "Vogue" on hit show "". Lynch will put her pop star skills to the test when she sings the 1990 track in character as her coach character Sue Sylvester in an upcoming episode.

And the 49-year-old confesses Madonna has been her idol for the last three decades. She says, "I've just been kind of up on Madonna these days. I'm loving her. I grew up in the '80s, so she provided the soundtrack to my life." The actress' tribute will feature as part of an all-Madonna music "Glee" episode.

January 28, 2010 08:33:49 GMT

Jason Mesnick will prove to public that his choice was right. The season 13 contestant of "" is to walk down the isle for the second time, marrying his final choice Molly Malaney in March. The wedding will be televised on ABC in a special called "The Bachelor: Jason and Molly's Wedding".

Jason created a controversy back in the show when he broke up with fiancee Melissa Rycroft on air to be with Molly. The father of one proposed to Molly in October 2009 and she accepted. Jason was previously married before finding love in "" where he got rejected by DeAnna Pappas.

January 28, 2010 07:22:35 GMT

Dallas was the next stop in "" audition this week and this city sent out 31 contestants to Hollywood. sat with Simon Cowell, , and on Day 1, replaced by on the second day.

The judges got a tough contestant early in the audition. Julie Kevelighan tried out in the first season of "American Idol" but was plain bad. She went for a second chance this year but was equally bad. Problem was, she won't stop at singing one song even though the judges have said no several times. Security had to walk her out of the room and once she's out there, she blamed her breathing technique.

January 28, 2010 06:03:47 GMT

"", pill-popping nurse who juggles double persona in the hospital and back at home, will be back for a second season on March 22 on Showtime. A brief look at how she would continue hiding her secret from the rest of her co-workers after Eddie found out about her being married, is given in a new trailer.

The promo actually is a mash up of scenes from the first season and the new one. Some of the things expected from the second season are Coop getting his big break being listed in a New York magazine, the schizophrenic guy living in the building across the hospital being admitted to ER, and Jackie sharing her thoughts in the chapel with Thor instead of Mo-Mo.

January 28, 2010 04:39:23 GMT

has come up with a proposal for FOX to hire her as the permanent judge of "". The singer who sat as a guest judge during Los Angeles audition told MTV, "The 'American Idol' experience was awesome. If I was offered that job as a permanent host, I would ditch my career and take on that career."

Jokingly saying that she made some people cry during the selection, Perry said, "It's kind of like judging a talent show. 'American Idol' was great fun. It was so easy." She added, "I didn't really make anybody cry, but I did tell the truth to some kids that might have needed to hear it."

January 28, 2010 03:48:37 GMT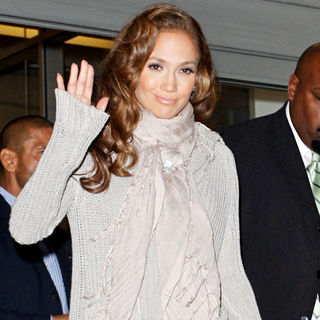 Before she gets to be a cafeteria lady on "", will stop by "" first as a men handler. The CBS show will have the singer in an episode airing this March to play Anita Appleby, a no-nonsense author of self-help books that teach women how to train men into relationship machines through the power of denial.

"We couldn't be more excited about Jennifer Lopez joining us on HOW I MET YOUR MOTHER," said Executive Producer and Co-Creator Carter Bays. "We're looking forward to a week of revealing outfits and sexy dance moves the likes of which this show hasn't seen since Regis Philbin guest starred."

January 28, 2010 03:03:16 GMT
Producer slash creator of "" Carlton Cuse said on Wednesday, January 27 that they will finally unveil a promo which contains footage from the upcoming season 6. "For those who want to see it, the first promo on ABC with new season 6 footage will air on Sunday in ''," he announced via Twitter.

Previously, ABC and the "Lost" team were extremely quiet and secretive about the new season which will serve as the conclusion of the whole island's mystery. They only let out some promos which compiled scenes from the last five seasons. It was only earlier this week that they dropped which slips a glimpse of Claire returning to the show.