October 22, 2009 03:47:13 GMT

Fresh from the oven news, "" may disappear from the screen next month. In its exclusive report, Michael Ausiello of Entertainment Weekly said that sources are confirming the benching of the Joss Whedon-created show in November.

The series starring will be back for December sweeps and FOX will air back-to-back episodes on Friday nights. This looks like a move made only to allow the show to complete the 13-episode order. There is no word yet on what FOX will air in November in replacement of the show.

October 22, 2009 03:21:21 GMT

"" and "" are given more episodes order, but only one gets a full-season pick up. While it's obvious that "Vampire" stands out among the new shows by The CW this Fall, it is questionable why the network chooses to extend the poorly-rated "Melrose".

"Vampire", which is strong in the women 18-34 demographic has been CW's pride in the Thursday nights slot. With its DVR playback added to the numbers, "Vampire" has the average of 4.5 million viewers and consequently becomes the network's most-watched show this season. The nine back episodes order brings a total of 22 episodes.

October 22, 2009 02:42:50 GMT

FOX is definitely investing on its new series "" because it won't stop at having Joss Whedon . The musical show has nabbed the right to 's catalog and may bring in "" season 8 runner-up to the equation.

An episode which will feature only Madonna's music is worked on for early next year, Entertainment Weekly has reported. Plus, co-creator Ryan Murphy reveals that they are trying to get Lambert to appear in the show. In fact, "Glee" will be paired up on Wednesday nights with "American Idol" next year.

October 21, 2009 09:19:43 GMT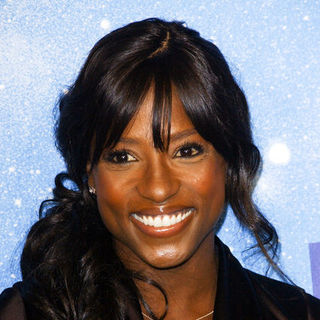 While "" is still taking a seasonal break, is crossing the bridge to provide a voice for FOX's "". The depicter of Tara Thornton in the vampire series will take a new approach by voicing a girl with "big" qualities.

"I'm playing Cleveland's wife's best friend," Rutina told TV Guide magazine. "They've known each other since they were kids. She has a big butt, big earrings and a real big voice. I love her." Her character is named Yvette and she will appear in the November 15 episode titled "Ladies Night". According to the synopsis, Cleveland is upset when he finds out that Donna is still attending a single mothers' support group.

October 21, 2009 08:14:04 GMT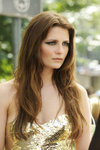 Plucking an experience from the cancellation of "", has a self-discovery that she is not made for TV. During an appearance at Whitney Museum of American Art Gala on Monday, October 19 night, the actress said that she should withdraw from the TV world.

"I think I need to back away from the whole TV approach," she told People. "That whole world of network television, probably isn't, for me, a good idea now. I need to start reading for more serious roles." In "TBL", Barton plays model Sonja Stone who makes a comeback to the fashion world after mysteriously disappearing for sometime.

October 21, 2009 07:36:43 GMT

Ella starts to smell something fishy is going on with Lauren and her sudden wealth. In the upcoming episode of "", Ella discovers Lauren's expensive new clothing and lingerie plus a large envelope of cash and confronts her roommate about the late nights she's been working.

Meanwhile, Riley helps Jonah film a wedding, but the two get into a big fight in the middle of the ceremony. Putting her relationship with Jonah first, Riley breaks off her friendship with Auggie, who doesn't take the news very well. David fears he may be responsible for Sydney's death.

October 21, 2009 06:55:24 GMT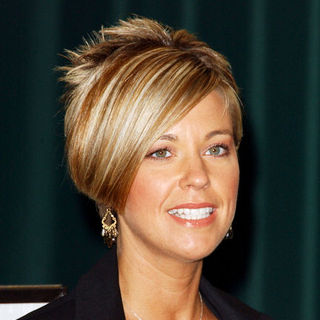 In probably the smartest move to anticipate the lack of footage problem in "", TLC has announced that it will do a special episode next week where appears solo and answers questions from fans. "You Ask, Kate Answers" will air on Monday, October 26 at 9/8c.

The official description of the episode as received by Los Angeles Times is: "As Kate takes on tough audience questions, she relives memories of the show and gives honest answers, but will Kate be shocked by some of the things the audience wants to know?" It also gives some example questions like "Will she ever get married again? Where does Kate see kids in 10 years? Do you wear heels all the time? Do the kids know they're famous? How is it handling school homework with eight kids?"

October 21, 2009 06:18:52 GMT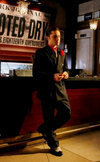 Two scenes are clipped from the October 26 episode of "". Both show relationship crack in the making, with one of them that of Blair and Chuck's. Chuck wants his girlfriend out of the opening night of his new hotel and enlists Serena's help as a publicist instead.

The other clip is concerning Jenny and her new status of Queen Bee. She orders Eric and his friend to move a few steps down so that she and her followers can have a meeting there.

October 21, 2009 04:56:28 GMT

did Kenny Mayne a favor by appearing on his offbeat feature stories on Sunday NFL Countdown, "The Mayne Event". The singer, who is also apt in golf, put together a comedy video where he teaches rookies on how to perform like a singer.

"Hey, how's it going. I'm Justin Timberlake, world-famous recording artist, producer, clothing designer, actor. I've completely lowered my standard for working with this bozo over here," Justin says while pointing at Mayne. The segment then continues with a profile of Green Bay Packers' T.J. Lang who sucks at the annual Rookie Talent Show.

October 21, 2009 04:04:03 GMT

Lifetime, which acquired the right to re-run "" from ABC, has decided to pull out an episode featuring the Heenes. The family have particularly become a media sensation in the past few days for staging a balloon incident which has allegedly been declared by authorities as a hoax.

"Once we found out [it was a hoax], we decided to pull it off the air," a spokesperson for the cable said. The episode was scheduled to be re-aired on Thursday, October 29 at 2/1c long before the incident took place last week. While investigation is still ongoing, the spokesperson added, "At this time, we don't have any plans to air it in the near future." Instead, Lifetime may re-run an episode of the show which features another family.

October 21, 2009 03:19:34 GMT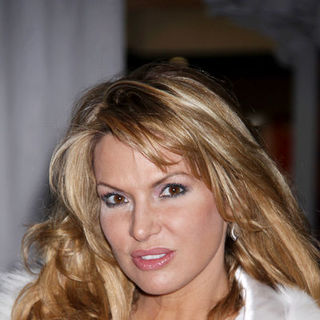 A porn star is coming to "" this Thursday, October 22. Savanna Samson, an adult film star, will play a porn version of 's Liz Lemon in the episode called "Into the Crevasse". Interestingly, Samson is apparently a big fan of Tina since her hey-day on "".

"My entire experience in working with '30 Rock' was fun from beginning to end," Samson said as quoted by XBiz. "It's really an honor to play the porn version of the Tina Fey character as I've admired her for years on 'Saturday Night Live' and I love what she's done with this series."

October 21, 2009 02:45:05 GMT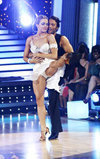 Swimmer Natalie Coughlin did not make it to the next round of "" after receiving the boot this week. She only got 22 out of 30 from the judges for the Paso Doble on Monday night performance and the audience vote did not help. "I love this so much. I guess I didn't show it... but I really did... and I'm sorry," she said upon exit.

The three judges were somewhat surprised by the elimination of Natalie and the fact that was also in the bottom two. "I'm heartbroken. ...The viewers, they want to support underdogs, but justice must prevail," Len Goodman commented on who viewers cast their votes to.

October 20, 2009 09:25:46 GMT
will get to judge who can commence to the next round on "" this week. The episode where the reality TV star is guest judging is airing on Wednesday, October 21 and how she sits well in the new role has been teased through several promo pics.

The eighth episode will see the remaining girls putting their interviewing skills into test. Guest star , whose pictures are also available, will be sitting on the other end to answer the questions from the contestants on the set of "The Insider". Also in the episode, the models are surprised to learn that they have to write their own script for their CoverGirl commercials.

October 20, 2009 08:50:16 GMT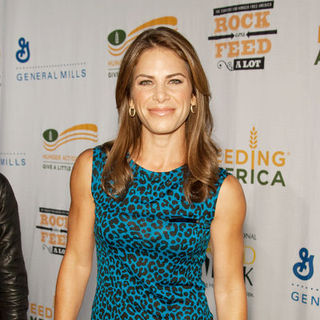 NBC is attempting to touch Americans in a more personal way through "". A companion series has been created for "" to visit families in need to change their unhealthy lifestyle. Trainer will travel the country to help people changing their diet and exercise habit.

The idea was born out of consideration that people may be skeptical about the TV show. "I hear all the time from people about 'Oh, it'd be so easy to do if I was on the ranch, if I had a personal gym,' " Michaels explained. "I got sick of hearing it. So we're telling people, we'll come to you and teach you how to be healthy."

October 20, 2009 08:01:52 GMT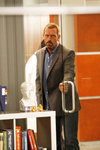 "" will take a two-week worth of break and return with "Known Unknowns" in the second week of November. Similarly, Cuddy, Wilson and House spend a weekend away from the hospital to attend a medical conference, but things don't go as planned when House's private investigator, Lucas, returns.

In the medical case, a teenage girl is brought to Princeton Plainsboro with severely swollen appendages after a wild night out. The team must work to diagnose the young girl, who is less than honest about what happened the night she fell ill. As her condition worsens, she becomes unable to distinguish fact from fiction.