March 29, 2010 09:05:07 GMT

The second "Waiting Sucks" promo of "" has been released and it again uses "on location" footage. This time the stage is given to Sam who is asleep in his car before someone wakes him up with the tip of a gun.

Sam's family is explored in the third season which is premiering on June 13. He gets a younger brother Tommy Mickens who is portrayed by Marshall Allman. Meanwhile, Tony-nominated actress J. Smith-Cameron will play the recurring role as Melinda Mickens aka Sam's mother. Tommy is a dirty but good looking youngster who works at a Tire Depot in Arkansas while Melinda is described as "dirt-poor, hung-over and trashy-looking".

March 29, 2010 08:12:43 GMT

The team partners with the FBI in an attempt to apprehend a serial killer before he shoots his next victims. On April 4, "" will air the second part of a two-episode arc that involves guest star as an FBI agent who takes the case personally.

In this week's episode, viewers learned that a tough FBI agent with ties to Stillman shows up to enlist the team's aid in finding the killer who has eluded her for 30 years. It turns out that FBI Agent Diane Yates has a hidden agenda in finding the murderer - to get a revenge for having her marriage ruined by the killer.

March 29, 2010 07:35:59 GMT
Baseball player Darryl Strawberry has been fired from "", not based on Mr. Trump's decision but on his own accord. The guys' team Rocksolid lost to the women's Tenacity in the task to create a four page advertorial for Lifelock and Norton 360 although the execs said they would have to change both ads if they actually use them.

In the first boardroom, everyone in Rocksolid seemed to put the blame on their project manager Michael Johnson. But the Olympic Gold Medal sprinter defended himself, shifting the weight to Rod Blagojevich who had no clue how to use laptop. Michael said Rod was his worst player.

March 27, 2010 06:36:31 GMT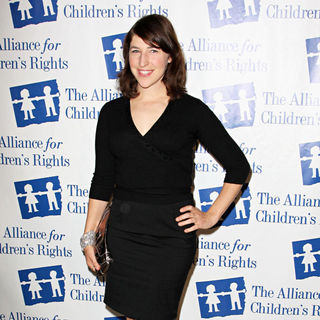 The female version of Sheldon is found in . Coming into public attention through her leading role in NBC's '90s dramedy, "Blossom", Bialik will portray Victoria on "" in the May 24 finale.

According to EW, Victoria is Sheldon's love interest based on the eHarmony-type matchmaking service. Appearing on the last episode of third season, Bialik could be a recurring cast when the next season is premiered.

March 27, 2010 04:04:33 GMT

and his girlfriend came in support of "" by signing a petition which created at his . The singers sat down for an interview with on Thursday, March 25, the morning after they performed on the result show of "" and talked about "Food Revolution" among other things.

"It's great. Not only this is going to be a huge show, but people need to know this," Joe said before admitting that he's a health food freak himself. Demi chimed in that her mother approached her during breakfast to tell her that there's a good show that makes her cry. "I was like 'Wait, that's Jamie Oliver's thing'. I had no idea that you're part of it, but that's awesome," Demi said to Ryan who is producing the reality show.

March 27, 2010 03:02:36 GMT

Two scenes from the April 1 episode of "" have been clipped. Stefan agrees to have a double date with Caroline and Matt, thinking it would be "fun". The old vampires from the tomb approach Damon for the list of names in the town council and promise him Katherine as a reward.

"The biggest thing that happens when the show comes back is that the tomb didn't necessarily close," executive producer Julie Plec said to E! Online. "The vampires coming out of the tomb, that's a big deal. That's a problem for our poor little good vampires in Mystic Falls."

March 27, 2010 02:32:56 GMT

As rating begins to slip in its current season, producers of "" take the measure of ending the show with 8 seasons. The two-hour series finale will air on May 24 but FOX will first air 11 hours of uninterrupted episodes every Monday nights.

"If they said tomorrow that you have a ninth season, it's not something we'd be up for because we realize Jack's story in the real-time format has been told," exec producer Howard Gordon said of the cancellation. Show's star added, "This has been the role of a lifetime, and I will never be able to fully express my appreciation to everyone who made it possible."

March 26, 2010 07:29:58 GMT
Two big things happen to the Winchester brothers on the next episode of "". Called "Dark Side of the Moon" and airing on April 1, the episode sees them dead and returning to their childhood home to meet their deceased mom.

Ambushed by angry hunters, Sam and Dean are shot and killed and sent to Heaven. Castiel warns Dean that Zachariah (guest star Kurt Fuller) is looking for them in Heaven so they need to lay low while searching for an angel named Joshua (guest star Roger Aaron Brown) who can help them since he talks directly to God. While searching for Joshua, the brothers run into some old friends and family members.

March 26, 2010 06:21:41 GMT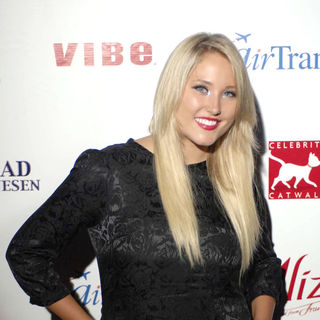 's teenage daughter is following in her famous father's TV footsteps - the 17-year-old has landed a role in new show "". The upcoming program, starring "" actress , is based on the book of the same name by Sasha Paley, about a group of teens and staff at weight-loss camp Wellness Canyon.

Hayley, who has previously only appeared in 2002 family movie "More Than Puppy Love", will play Amber, a curvy teen who is the slimmest and hottest girl at the camp but considers herself too big. James Eckhouse's son Zander Eckhouse and Andrew Caldwell are also set to star in the series, according to the Hollywood Reporter.

March 26, 2010 06:08:35 GMT

"" welcomes Jake McLaughlin to guest star as Alex's younger brother named Aaron. Since a family member is present at the Seattle Grace-Mercy West, past secrets or any things hidden by Alex are bound to be unveiled in this episode.

Aaron shows up at the hospital with a hernia and it's up to Alex to get Bailey's approval for his pro bono surgery. Matters are further complicated when Aaron discloses that his family has not heard from Alex since he arrived in Seattle, and parts of Alex's past long kept secret are revealed to his friends and fellow doctors.

March 26, 2010 04:06:00 GMT

After a dark return of "", the showrunners bring the next one a level less intense. Elena and Stefan go on an awkward double date with Caroline and Matt, but Stefan and Matt find they have some common ground. Caroline complains that Matt is still in love with Elena and that she's always the back-up.

Jenna reunites with her old friend Kelly (guest star Melinda Clarke). Anna brings a surprising guest along when she pays a visit to Damon and Jeremy's relationship with Anna takes an unexpected direction. "There Goes the Neighborhood" airs on April 1.

March 26, 2010 03:39:44 GMT

FOX is going full throttle with the promotion of "" return episode, "Hello". The network gives more glimpses of the episode that will pay homage to songs with 'hello' syllables in them.

The first promo has Will asking the New Direction of what first word they say when picking up the phone. It includes the first listen of Finn and Rachel's duet lead on ' "Hello, Goodbye". The second one is rather lacking in new footage since it's a mash up of several scenes which have been previewed before, but it does give more in the Will-Emma part.

March 26, 2010 03:19:49 GMT
The marketing team of "" would like fans to know that vampires do enjoy "a good cup of Joe". The first promotional art of the HBO series has been released, revealing a jarring image of hot blood brewing inside coffee maker.

This poster would be the first of 12-week viral campaign leading up to the third season's premiere on June 13. Each week, the vampire series will release one of this kind at HBO.com, True Blood's Facebook page, and various other sites.

March 25, 2010 08:30:36 GMT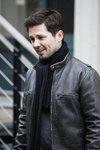 Some old faces will be spotted on the March 31 episode of "". Betty gets an assignment to cover London Fashion Week, accompanied by Amanda, and she brings Hilda along as a bachelorette party treat. She reconnects with Christina and also runs into Gio unexpectedly.

"I really like the way that they use the characters and how their presence propels Betty forward," who plays the titular character said. The news about and returning as Gio and Christina respectively have been revealed earlier this month along with the rumor that aka Betty's almost fiance Henry may also re-enter Betty's life. But so far, there has been no confirmation about Henry's return.

March 25, 2010 07:42:21 GMT

"" is coming to an end after season 6. "I think we've told the story of struggle and of finding yourself in L.A.," creator Adam DiVello told EW. "A lot of these kids have found themselves and have certainly embarked on different careers and different paths."

The sixth season and final 12 episodes will premiere on April 27. It begins with who will show her mother the result of her plastic surgeries. "We tell the whole story. We pick right up where Heidi goes and sees her parents. And our cameras are there that minute the mother opens the door and sees her daughter for the first time." Executive producer Liz Gateley said, "It's a really touching but heartbreaking scene to watch."