November 18, 2008 03:11:41 GMT
A preview of "" 2.12 titled "It's a Wonderful Lie" has been released. This will be the episode where a death occurs and a funeral follows. The caption on the preview is read "If you had one night to live, who would you spend it with?"

It's the annual snowflake ball in the Upper East Side. For the occasion, Blair and Chuck make a bet that they can find the ideal dates for each other. Aaron's ex-girlfriend, Lexi, expresses an interest in Dan which creates conflicted feelings for Serena. Nate, Jenny and Vanessa get into a tangled situation that puts their friendships and hearts on the line. And somebody gets into an accident.

November 17, 2008 09:58:57 GMT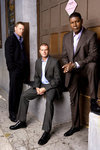 Preview of "" episode 4.09 has been released. The preview features a brave action of Jonas Blane and his Delta Force crew to save a bride's life.

With the title "Shadow Riders", the episode revolves around Jonas and his team's attempt to keep a truce between two warring Afghanistan tribes intact by delivering a bride to her groom. Taking a risk for the job, they go through enemy territory. While at home, Bob and Kim Brown try to expose a man who may be linked to terrorists.

November 17, 2008 09:25:50 GMT

Two new clips of "" episode 3.09 have been released. The first clip shows Dexter Morgan and Miguel Prado having a conversation in front of Miguel's house, while the second clip features Dexter talking on the phone with Miguel.

Entitled "About Last Night", the episode reveals the friendship between Dexter Morgan and Miguel Prado become strained when Dexter starts to fear that Miguel may have strayed from the newly taught Code. It also shows how Rita Bennett finally confronts Miguel about his suspected infidelity after Sylvia tells Rita that she is now convinced that Miguel is having an affair, noticing how Miguel is never at home anymore.

November 17, 2008 07:44:05 GMT

Preview of "" episode 5.09 has been released. With the title "Me and My Town", it focuses on the residents' recovery after a deadly fire disturbs the peaceful life of Wisteria Lane's citizens in the series' last episode.

The episode shows the injuries sustained in the fire by Gaby and Carlos leading them to a fortunate discovery. Meanwhile, Lynette and Tom Scavo vow to protect their son, Porter, who gets arrested. For Susan Delfino, she must learn to let go of the man she loves. Also, Orson Hodge's attempt to get a good night's sleep puts Bree in a most precarious position on the day of her big cooking demonstration.

November 17, 2008 06:15:25 GMT

Losing her dream house to Kevin Walker on the last episode of "" does not make Nora Walker gives up. As revealed through recently-released "Unfinished Business" preview, Nora will try to recruit the family to de-construct her new charity money pit.

Episode 3.09 also revolves around Kitty and Robert McCallister who take a huge and overwhelming step forward in the adoption process. It also features Sarah Walker who takes a big risk and eats crow with her new business partners. Meanwhile, Holly Harper drives Tommy Walker to his limit when she offers Rebecca Harper a high level executive position at the winery without consulting him.

November 17, 2008 05:01:26 GMT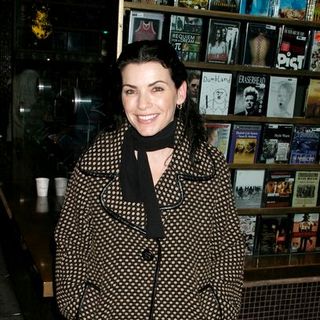 , who has been invited by NBC's "" to reunite with some of its original stars for guest shots on the series' season finale, has been reported to reject the invitation. The actress who is recently cast on "City Island" has declined to reprise her role as Carol Hathaway for the NBC's medical drama series fifteenth season final in February 2009.

On November 15, Margulies hints her impossibility to reappear in "ER". At the time, she said, "I feel like I left Carol Hathaway in the best scenario possible, I can't imagine making it any better than that."

November 17, 2008 04:54:28 GMT

A preview of "" 1.12 has been given. This episode which is called "You'll Be the Death of Me" will conclude the first season of the modern Vampire drama on November 23 before the show moves on with the second season that will air around June 2009.

Like the pilot, this season finale episode is directed by creator Alan Ball. Sookie finds a link to the string of killings in Bon Temps - and ends up in the murderer's crosshairs. Tara decides to make the most of her second chance with Maryann while Jason finds a new calling after anti-vampire zealot Orry visits him in jail.

November 17, 2008 04:09:33 GMT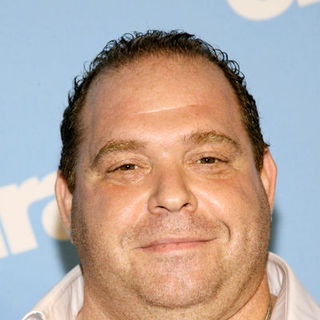 Emmy Award-winning HBO's series, "", has picked up its recurring character to reappear on the dramedy series. It has been reported that the series chronicling Vincent Chase's life will feature Louis Lombardi reprising his role as Cousin Ronnie for the final episode of season five.

Regarding his comeback, Lombardi expresses his excitement saying that his role on "Entourage" is one of his favorite television characters. In an interview, Lombardi says as quoted by Movie Web, "That is one of my favorite television characters I've ever played. It's so much more like me than all the other roles I play on TV."

November 15, 2008 08:01:44 GMT

A new clip and preview of the next episode of "" have been released. With the title "Heart & Soul", both sneak peeks hint on Melinda Gordon's second chance to fall in love again.

The preview of episode 4.08 features Melinda played by struggling hard to recover herself after the dead of his husband Jim Clancy portrayed by . While doing so, she finds the urge to help a man, who is suffering from amnesia, to gain back his lost memory.

November 15, 2008 07:17:11 GMT

Chicago professor and Vietnam-era domestic terrorist, William Ayers sat down with Chris Cuomo of ABC's "" on Friday, November 14 to discuss some things, mainly the one on his association to the newly-elected president, Barack Obama. Among the questions that Cuomo threw to him was why did Ayers decide to call Obama a "family friend" while Obama prefer to call him a guy from neighborhood.

When Obama was running for the presidency, talks were rife on his association with Ayers that was thought as a possible jeopardy on his chance to win the election. "GMA" played some quotes from Obama's rivals, Hilary Clinton, Sarah Palin and John McCain that emphasized on this matter before welcoming Ayers to the show.

November 15, 2008 06:00:17 GMT

After with for a new sitcom series, NBC network has been reported to sign a deal with Nigel Lythgoe and Simon Fuller to set up another new project for early 2009 launching. The network has announced that Lythgoe from "So You Think You Can Dance?" and Fuller from "" will serve as the executive producers for this new reality show which has a theme of dancing competition.

NBC has prepared two tentative titles for this new dance competition show, "Superstar Dancers of the World" and "Dance Masters of the World". It informs further that the show will feature professional dancers from eight different countries, U.S., India, Ireland, Australia, Argentina, Russia, China and South Africa, performing different styles. Plus, Michael Flatley, the guest judge of "", will serve as the host of the new show.

November 15, 2008 04:32:05 GMT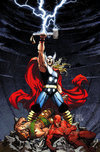 Thor, the blonde-tressed and hammer-wielding hero, will be adapted into a TV series developed by Marvel Animation. A 26 half-hour episode series reportedly is on the agenda to be premiered sometime in fall 2010, a few months after its big screen version is scheduled to hit the U.S. theaters on July 16, 2010.

No title has been suggested but according to The Hollywood Reporter, the series will follow Thor as he "defends his mythical home of Asgard against fantastical villains, fiendish hordes, winged creatures and angry giants." Apart from presenting various locations, the series will also include characters from its comic versions such as Balder the Brave, the Warriors Three and Thor's evil adopted brother, Loki.

November 15, 2008 03:39:05 GMT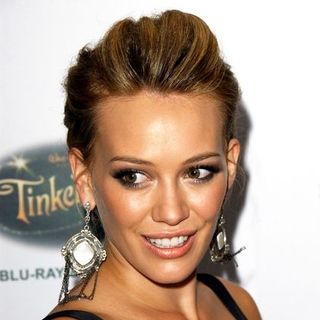 "Lizzie McGuire" alum, , will make another appearance on television soon. The singer has been reported to make a return to small screen by signing a deal with NBC to star on the network's yet-to-be-titled sitcom series.

Moreover, as announced by Ben Silverman, the co-chairman of NBC's Entertainment/Universal Media Studios, Duff's new sitcom will be produced by Universal Media Studios. Silverman also states further that Duff will be picked up to guest star in various current NBC's shows over the next year.

November 14, 2008 09:33:50 GMT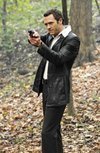 Preview for the next episode of "" has been released. Entitled "The Man Who Sold the World", the episode reveals the identity of Sam Tyler's father.

The episode begins when a baby of a prominent family is kidnapped. Then, it will show how Sam learns about his father's involvement in the kidnapping. It will once again bring him to his childhood memory when his father abruptly skipped town under mysterious circumstances back in 1973.

November 14, 2008 08:36:30 GMT

"" brings back the miniature killer to the screen in an episode called "Woulda, Coulda, Shoulda". One of the most notorious killers who produces the biggest mystery for the CSI team, Natalie Davis aka The Miniature Killer is being decided on her fate when Grissom is called to testify at the competency hearing of her.

Also, the murder of a mother and her young child appears to be connected to a suspect in a CSI investigation from over a decade ago. The murdered woman was once married to a man who went for a killing spree. "The West Wing" Joshua Malina guest stars in the November 20 episode.