June 11, 2010 03:38:16 GMT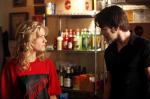 Days before "" satisfies its viewers with "Bad Blood" episode, six brand new clips are out for teaser. One of the clips sees 's Eric is angry at someone when 's Bill goes missing and can't be found.

The first offering of season 3 of this TV series will be aired on June 13. Sookie turns to Eric for help finding Bill; Andy urges Jason to stay the course; Sam reconnects with his past; Tara seeks refuge from her grief.

June 10, 2010 08:53:23 GMT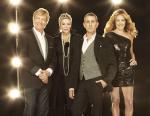 As , there are 11 instead of 10 dancers who qualify to the semi-final round of "" this season. Head judge Nigel Lythgoe previously told Zap2It that only one between Alex Wong and Billy Bell would make it but it turns out that both are qualified to dance in front of live audience.

However, the final showdown was not between Alex and Billy but it was Billy against Robert Roldan in the last spot. Joining them are fellow contemporary dancers Ade Chike Torbert and Kent Boyd, in addition to Alex and Jose "Full Deck" Ruiz.

June 10, 2010 07:43:24 GMT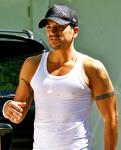 Singer struggled with a live TV presenting job in Britain on Wednesday, June 9 when a teleprompter malfunctioned and he was forced to improvise. The "Mysterious Girl" hitmaker was appearing as a guest host on "The 5 O'Clock Show" when the technical difficulty occurred, leaving the Aussie trying to think up his own questions for British comedian Julian Clary.

The funnyman didn't help - as Andre struggled to come up with topics to chat about, Clary urged the singer and reality TV star to "try and have something to eat tomorrow - a nice cooked breakfast!" Andre attempted to make light of the technical difficulties, joking, "Our producer is almost having a heart attack in the back!"

June 10, 2010 07:42:28 GMT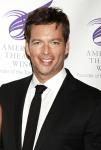 has questioned 's capabilities to judge budding talent on reality shows like "" because the music mogul has no singing background of his own. The singer/actor admires Cowell but admits he would like to see a musician replace the Brit as a judge on "American Idol" next season, instead of another sharp-tongued critic.

Connick, Jr, who himself is among the names billed as a potential Cowell replacement, says, "He was amazing on that show but I also think he's not a musician, and when you don't have a musical background, you have to resort to different ways to get your point across." He adds, "He can't say, 'You're singing out of tune', when he may not know if you're singing out of tune."

June 10, 2010 07:22:06 GMT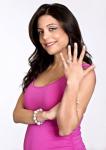 Bethenny Frankle is detaching herself from the "Real Housewife" predicate by giving the first look of her new reality show as an individual. "Bethenny Getting Married?" is the spin-off to "" which will premiere on June 10 at 10/9c on Bravo.

In the new reality show, Bethenny will introduce viewers to a new chapter in her life that includes newly-wedded husband Jason Hoppy and their newborn Bryn. "I think everybody at Bravo and everybody who's seen it is surprised by that fact, that it could be so different. You get into the minutia of my life and the details of my life," Bethenny said in a press conference call.

June 10, 2010 06:44:50 GMT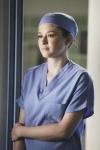 Sarah Drew's status on "" has been upped to series regular. Following a number of departures from the cast ensemble such as , the show has been promoting more and more recurring cast to be a regular, the latest one being Drew.

The "Everwood" alumna plays Dr. April Kepner who is one of the four surgical residents from Mercy West Hospital introduced in the beginning of season 6. The other two transferred doctors have been axed in the killer season finale while ' Jackson Avery has been promoted to be a regular character first.

June 10, 2010 04:22:13 GMT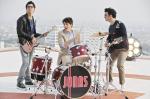 June 20 is approaching and the new promo of "J.O.N.A.S!" which has been retitled "JONAS L.A." makes sure fans mark their calendar. Containing few new scenes, the video includes Joe's dilemma over his relationship with Stella, DZ's energetic entrance and ' appearance at the boys' house party.

In the first episode of season 2, when the boys arrive in Los Angeles, they get told by DZ that they have to throw a party to fit in, and the boys decide to do it. Joe tries to prepare Stella by saying that he wants to be her boyfriend but things get bad when Vanessa Page offers Joe a part in a movie that she's in and Stella jumps to conclusions saying she just wants to be friends. Kevin buys a car. Macy and Nick share a moment.

June 10, 2010 03:56:33 GMT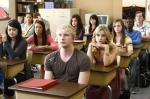 Four "" are figuring out who A is, linking the mysterious figure to their deceased friend Alison. In the second episode of the new ABC Family series, Jenna Cavanaugh returns to Rosewood and the girls must face an unpleasant past as questions arise about Alison's death.

The circumstances surrounding Alison's disappearance continue to haunt Aria, Emily, Spencer and Hanna, as questions arise about the night she went missing. To complicate matters, Jenna's return to Rosewood makes the girls face an unpleasant past and an incident that sealed their friendship forever. Meanwhile temptation is everywhere they look, as Aria tries her hardest to stay away from Ezra and Spencer won't shy away from her sister's fiance, Wren.

June 10, 2010 03:16:34 GMT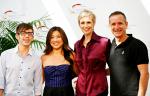 On the fourth day of the 2010 Monte Carlo TV Festival, stars from a number of acclaimed television series attended a photo call for the press. From the cast of FOX hit TV series "" to whose TV series "" has ended, the event basically invited at least one of the stars to each notable series.

Casually dressed in buttoned shirt and playfully hid behind a potted plant, Garcia was there to promote the full-series DVD collection. He told E! Online there will be a bonus scene of him and . "It will address some of the issues, like the food drops, and it will deal with what happened on the island after Hurley took over and how he handled things," he said. "It will give you a taste of what took place after Hurley took over as the new number one. There's a little epilogue thing going on with the DVD."

June 09, 2010 10:01:05 GMT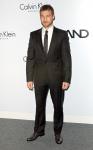 "Spartacus: Blood and Sand" star has beaten cancer - and is "raring to go" back to work on the U.S. series. The actor, who plays gladiator slave Spartacus, was diagnosed with non-Hodgkin's lymphoma earlier this year, resulting in a delay in production on the second series of the show, which is filmed in New Zealand.

Whitfield has now been given the all-clear after months of treatment - and he has already begun training to get back in shape for the physically demanding role, with plans to enroll in boot camp sessions in July.

June 09, 2010 09:26:09 GMT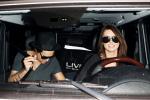 The end of and singer 's romance played out on TV on Tuesday, June 8 night when the couple's final moments featured as part of the latest episode of "". The pair split last month but refused to go into details about the parting.

Now, it's clear Patridge decided to end the romance because she feared Cabrera would not be able to stay faithful to her while on tour this summer. In Tuesday's "The Hills" episode, the couple chats about the relationship.

June 09, 2010 08:56:56 GMT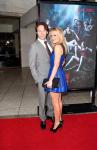 Five days to the highly-anticipated season 3 premiere, HBO organized a red carpet event for "". Taking place at the ArcLight Cinemas Cinerama Dome in Los Angeles on Tuesday, June 8, the event saw faces of the regular cast, the new ones, someone from the past and guest stars.

and arrived as a couple, so did and . and Jim Parrack who play couple on the show attended the event with their respective partners.

June 09, 2010 08:17:53 GMT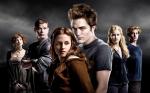 The stars of "" will be sharing duties to appear on several talk shows in order to promote the third installment. After it was previously confirmed that gets the part to appear on "" on June 15, has just been confirmed to take 's rival on June 28.

The confirmation comes from Gossip Cop which says Kristen will be on "" on the same day will be on "Live with Regis and Kelly". The day after, on June 29, Kristen will swap places with Taylor, sitting down with Regis Philbin and . However, Taylor will not visit "Letterman" until July 1.

June 09, 2010 07:28:14 GMT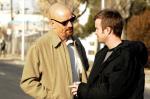 The season finale of "" this Sunday, June 13 will be the follow up to the shocking situation in episode 12. Jesse witnessed Walter running over two people with his car and taking a close-ranged gun shot to one of them.

In "Full Measure", with Jesse on the run and Mike in hot pursuit, Walt negotiates a bargain with Gus and concocts a disturbing plan to provide for his and Jesse's safety. "I intervene," Walt states.

June 09, 2010 06:29:19 GMT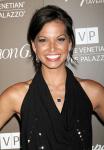 Ever since being humiliated on national television by "" Jason Mesnick, Melissa Rycroft has been nothing but successful. Scoring a slot on "" immediately after the show's season finale and a correspondent job on ET as well as "Good Morning America", the reject is now made a co-host of "".

The 27-year-old will share duties with "Bachelor" host Chris Harrison on the show's spin-off. "I'm excited. It's fun. It's a brand new experience for me. I've never been on that side but I'm anxious. I'm excited and ready to start," she told People.