September 14, 2009 07:08:09 GMT
"" officially ended its second season run on Sunday, September 13 with two deaths and at least two cliffhangers. The episode titled "Beyond Here Lies Nothin' " picked up right after the last episode left off. Lafayette was under Maryann spell and handed out Sookie a white gown to serve as the maid of honor.

[Spoiler Warning]. Sookie reluctantly put the gown and went to the ceremonial venue. Maryann told Sookie to repeat what she did but she was unable to. This would be the subject of discussion in the third season where Sookie discovered that she is not a mere human. Also, Maryann's vibrating trick seemed to have no effect on Sookie at all. Still, Maryann proceeded with her marriage to the Bull-head god.

September 14, 2009 04:58:39 GMT
's hosting duty on "" season 35 premiere is given a little light. According to Radar Online, the "" babe is going to make fun of her battle with the movie's director Michael Bay in one of the skits.

"They change the routines right up to the last minute but as of now they are working up a piece that would have Megan being her 'unbearable' best while Michael is a Hitler-like tyrant," a source told the . Megan, for a fact, revealed about the long hours of work when doing "" in a press release for the movie.

September 14, 2009 02:40:08 GMT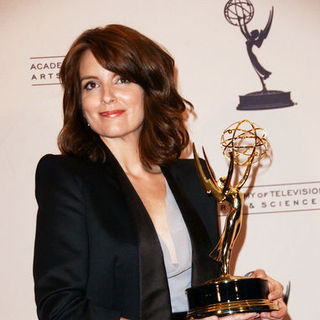 and 's visits to "" paid off when they were announced as the winners of Outstanding Guest Actress and Actor in Comedy Series respectively at 61st Annual Primetime Creative Arts Emmy Awards. Fey thus picked up her sixth Emmy for her career, thanks to her resemblance to Alaskan governor Sarah Palin and her knack in spoofing her.

Fey, who left her dress at home to opt pants and blazer, paid a homage to Palin in her acceptance speech. She said, "Mrs. Palin is an inspiration to working mothers everywhere because she bailed on her job right before Fourth of July weekend. You are living my dream. Thank you, Mrs. Palin."

September 12, 2009 06:56:44 GMT
"" is one of the shows which gets the highlight at the ongoing D23 Expo. Apart from auctioning its memorabilia, the show is also giving the first look into its sixth season's poster. The art, although simple, contains symbols written translucently on the fonts of "The Final Season". Also noticeable is the characters line-up that includes the fallen ones like Shannon, Charlie, Ana Lucia and Mr. Eko.

Since this would be the last season before the show ends for good, ABC has conducted an auction to sell its props at the Expo. Kate's toy plane, Hurley's winning lottery ticket, Locke's hunting knife, Sawyer's letter and many other pieces are sold to the highest bidder. These items are on display at the Anaheim Convention Center where the event is held from September 10 to 13.

September 12, 2009 06:18:44 GMT

Starring as one of the leads on "" is not enough for that he has to write a song for it. The rapper turned movie star has crafted a new song titled "NCIS: No Crew Is Superior", which is inspired by his role as Special Agent Sam Hanna in the series, together with Grammy-winning producer C. "Tricky" Stewart.

"This song is the musical interpretation of what I felt after meeting with NCIS agents, experienced Marines and Navy Seals," said LL in a press release. "It represents the collective energy in the room. I was so inspired I wrote the song on set."

September 12, 2009 04:48:46 GMT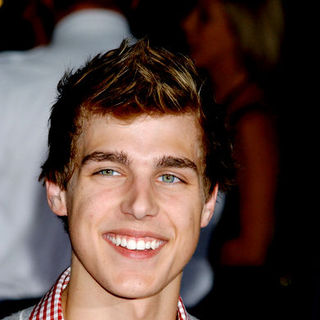 is getting his own show. The 19-year-old actor who made his fame starring as Miley Stewart's love interest on "" will star in a new Disney Channel Original Movie called "Starstruck" where he will be required to sing some songs.

Attending D23 Expo on Thursday, September 10, Cody himself spread the news. "Basically, he's into this plain Jane chick he has an adventure with and they have a cool friendship that happens. He starts to realize lots of things about himself and it has a cool message. I've been singing every day. I'm recording six songs for the movie," Cody said.

September 12, 2009 04:15:22 GMT
An extended sneak peek of "" is released for the first episode in the fifth season. The clip focuses on the three things that Barney has done with Robin, which he metaphorically describes as similar to keeping a Gremlin.

Fifth season will pick up right after the fourth season finale when Robin finally finds out Barney's love for her. When Marshall and the gang find out that Barney and Robin are hesitant to define their relationship, Lily forces them to confront their biggest fear.

September 12, 2009 03:16:48 GMT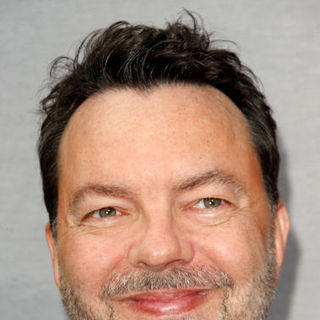 Alan Ball spared sometime talking about his show "" which will wrap up its second season on Sunday, September 13. Among the things that he discussed in an interview with TV Squad are the facts that a few members will no longer be seen in season three while some are getting more screen time.

Asked whether Eric, who already became a big part of season 2, will finally get together with Sookie, Ball said, "I can't tell you if they're going to get together, because that's going to ruin the anticipation." He added, "But, if you've been following season two, he's definitely been doing things to make her more vulnerable and more susceptible to him. And he does want her, he's just not sure why. I think it's deeper than just, 'I want her because Bill Compton has her'. Although that's part of it, because Eric is a total alpha-dog."

September 12, 2009 02:43:09 GMT

"" sucked the biggest number for The CW on Thursday, September 10 with its series premiere. The network has since released a promo that deliberates some media reviews about the show including "Edgier and Darker Than " by Access Hollywood.

The vampire series which is adapted from L J. Smith's novels attracted the network's largest audience ever for a premiere of new series. According to Nielsen, the number reached up to 4.8 million although it had to compete at the 8 P.M. slot with established show "" on CBS which took in 7.6 million.

September 11, 2009 09:35:25 GMT

"" is coming to an end on Tuesday, September 15 with its second season finale episode called "Trick Candles". A & E has been generous enough to give a five minutes sneak peek to the episode which will feature guest appearances by Richard Lewis, and .

In his last quest this season, William must help an old friend (Lewis), who chooses heroin and speed over his wife (Annabelle Gurwitch) and two kids, commit to getting clean. Meanwhile PK (Goldberg) attempts to wrangle some of the other addicts William has helped recently for a surprise party in honor of William's ten-year-sober birthday.

September 11, 2009 08:47:42 GMT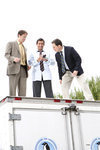 Before "" gets its season 6 premiere on September 17, NBC has unveiled four sneak peeks from the first episode. Titled "Gossip", it sees Michael feeling left out as the rest of the office gossips about the summer interns.

The first clip is about Michael telling Kevin something about Angela dating a very old man. Kevin also wants to know who's spreading rumors about him in the second clip. The third and fourth clip meanwhile, are about Michael talking to Jim and Pam about pregnancy, and Kelly talking to Erin the receptionist before Michael telling them to get back to work.

September 11, 2009 07:41:39 GMT

Ten months ago, an episode of "" failed to go on air because parents are complaining that it doesn't portray diabetes in the right way. Good news comes from Disney Channel that the episode called "Sugar, No Sugar" will eventually make it on air under the new title "Uptight (Oliver's Alright)".

The episode is about Oliver dealing with the diagnosis that he got diabetes. "Our idea was that Oliver had a really bad case of diabetes and he couldn't eat any sugar and then a lot of the people were saying, 'No, people with diabetes can still eat sugar. This is wrong! You're teaching kids wrong messages'," who plays Oliver said back then.

September 11, 2009 07:07:01 GMT

All the previous contestants of dating reality show "" reportedly will be gathered in one single edition. ABC, according to In Touch Weekly, will bring back the fallen ones to be the contestants of an all-star edition which begins filming in January 2010.

"It's going to be a group dating show, and they will bring back people from the very beginning of the franchise," an 'insider' told the magazine's September 21 issue. "It's going to be a bit racier than The Bachelor".

September 11, 2009 06:20:30 GMT

Previously only a speculation, and dancing together at the upcoming Primetime Emmy Awards show is now confirmed by CBS. The dancing pair is expected to get more attention now that they are no longer a couple off screen.

Maksim and Karina who called off their engagement earlier this month will be featured in the segment honoring dance in reality television. The commitment was made before a rep for Maksim confirmed on September 8 that they have separated.

September 11, 2009 04:13:23 GMT

The CW's "" continues with an episode where Elena meets Damon for the first time and gets her first kiss with Stefan. In "Night of the Comet", Mystic Falls prepares for a festival to celebrate the passing of a comet, while Vicki is in the hospital recovering from Damon's attack.

Stefan goes to the hospital and tries to use his abilities to make Vicki forget who attacked her, but his attempt is cut short when Matt arrives. Jeremy continues to struggle with his drug use and his feelings for Vicki. At a parent/teacher conference, Mr. Tanner (guest star Benjamin Ayres) warns a worried Aunt Jenna that Jeremy is in trouble and needs intervention.