September 18, 2009 03:45:33 GMT

The new season of "" continues with something digging its way out of the ground. A highway construction worker in rural Pennsylvania goes missing when he is mysteriously drawn into an underground tunnel filled with human remains.

Meanwhile, back in the lab, Walter is attempting to simulate travel between realities on frogs. When it's discovered that the disappearance in Pennsylvania is not an isolated incident, the Fringe team travels to the crime scene to unearth evidence.

September 18, 2009 02:58:24 GMT

Blair gets an 'ouch' moment in the newly-released clip of "". Georgina, determined to make Blair a social outcast, hosts a home movie party with lots of pizza while Blair is preparing for a cocktail party in the common room with sushi, sake and wasabi facial.

Blair and Georgina are dorm roommates at NYU, much to Blair's despair because she wants to maintain her Queen status in college. Their rivalry traced back from season 1 when Blair helped Serena manipulating Georgina's parents into sending her to a boarding school so that she stopped disturbing Serena's life.

September 18, 2009 02:14:56 GMT
A body, a gun and a silver Aston Martin, Brennan and Booth are led to a Bond-themed murder. Next week on "", the agents investigate the body of a man murdered for the undisclosed contents of a briefcase.

Early evidence leads the team to suspect secret operatives are at work, and their theories are supported when the liquefied remains of a CIA agent are discovered in the trunk of a car. When Brennan and Booth interrogate the CIA's Assistant Director of Intelligence, they are left unsure of his allegiance to the U.S.

September 17, 2009 09:21:33 GMT

"" substitute "" is giving out plenty of clips from the season premiere which is happening on September 23. The compilation of clips starts out with an unexpected situation when Veronica was having breakfast and a car came screeching behind her. In a situation which is critical, the nurse is forced to take immediate medical action with limited instruments.

The rest of the clips show others like the arrival of a new nurse, Chloe who is played by . Chloe is a newbie who just graduated from Columbia University on top of her class. What she lacks of is the field experience like having the guts to pull the plug out of a brain dead old man.

September 17, 2009 08:28:43 GMT

There could be a tension this coming Friday because "" is not only featuring as a co-host but also bringing back on the same day. Kathy, who notoriously puts the Gosselins as the objects of her jokes, will face off the divorced mother in person.

According to Chicago Sun-Times, Kate is welcomed back to the show although she just appeared on Tuesday. The sole purpose is to have her confronting the comedienne. Kate is to tape the segment, which would be her third in the show, on Thursday, September 17.

September 17, 2009 07:40:16 GMT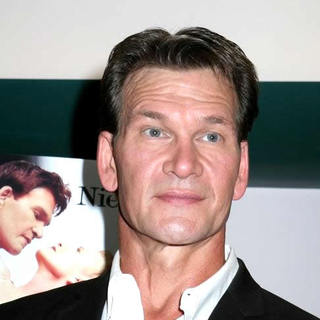 TV tributes for are pouring in with the latest coming from ABC's "". This coming Wednesday, September 23, the dancing show is going to honor the late actor who previously made guest appearances on the show during season 1 when he supported his pal John O'Hurley.

"We have some very fond memories of [Patrick] coming to help us when we were a tiny little show way back when," the show's Executive Producer Conrad Green told People. "He was one of the few people to integrate dance with being an A-list actor. He inspired many people and many of our pros to dance. We want to honor the great moments he's brought to film by getting our dancers to do their interpretation to some music from his films."

September 17, 2009 07:12:53 GMT

this week, next week. In the preview released for the September 23 episode of "", Rachel Berry is trying out for a spot in a cabaret where one "must" sing a Celine Dion song during the audition. She opts "Taking Chances".

Meanwhile, Kurt takes center stage when he tries out for the football team in order to impress his dad. Sandy and Sue join forces to carry out their plans for destroying the Glee Club. Meanwhile, Quinn and Finn's relationship is tested when they receive some life-changing news.

September 17, 2009 06:39:03 GMT
is crossing from "" to "" starring as an actress named Alex who becomes the new face of Brooke's clothing line, Clothes Over Bros. "Jana is so charismatic and fun as Alex, an actress who has been chosen to model for Brooke's clothing line," creator Mark Schwahn gave a comment on the guest star.

In the episode called "What Are You Willing to Lose", Clay defends Nathan against a growing scandal. Kate French, who previously appeared on "", is guest starring as the girl who spreads scandalous photos of her and Nathan and threatens to destroy his reputation as an NBA player.

September 17, 2009 04:27:11 GMT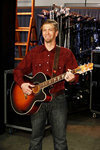 The guy with the guitar came out as the champion of "" on Wednesday, September 16 finale. Kevin Skinner, a musical act that hailed from Mayfield, K.Y. was awarded 1 million dollar grand prize and a spot at Las Vegas' Planet Hollywood Resort & Casino show when he was announced as the winner of fourth season.

In the final round, host narrowed it down from Top 10 to Top 5. The Voices of Glory finished fifth, followed by Texas Tenors at fourth place and Recycled Percussion at number 3. After dispatching these acts, Nick separated Barbara Padilla and Kevin Skinner to second and first place respectively.

September 17, 2009 03:54:18 GMT

In the next "", the girls are not afraid to play dirty on each other. Marissa accuses Sonja of stealing the Versace campaign from her and decides to seek revenge in a very public way, which leads Sonja to Cole for assistance.

Meanwhile, Chris believes his chances at a modeling career are over and prepares to leave New York City until he receives a surprise phone call from Claudia. Claudia informs Raina that she needs to focus more on her career and less on her new relationship with Chris.

September 17, 2009 03:20:22 GMT

did a favor when she appeared on "" on Wednesday, September 16. To Ellen, the actress showed a side of her which was never revealed publicly, singing. Given a single spotlight and handed a mic, Jennifer picked "I've Got a Crush on You" to sing.

Jennifer was actually there to promote her latest romcom "" but the conversation continued to her next project "" where she is playing one of the singers. Asked by Ellen whether she sings in real life, Jennifer answered "I sing a tune or two". The host quickly took the opportunity to force her displaying the talent live.

September 17, 2009 02:50:06 GMT

Two worlds will collide when "" airs an episode where , the host of "", pays a visit as an actress named Ursula Nyquist later this season. There is little detail about Tyra's role but it was reported that Serena will get a job as a publicist taking charge of Ursula's movie premiere night. No episode date was suggested.

Apart from sharing some scenes with , Tyra will also meet another guest star who plays a movie star in disguise, Olivia. They have shot their joint scene and Duff said, "It was fun to work with her in a different atmosphere than appearing on her show. She looked beautiful and did a really great job. She had the flat hair that squiggles on her forehead. Very flapper-ish!"

September 16, 2009 08:39:50 GMT

FX Network's "" is moving on to the third episode of season 2 with Jax's involvement in Luanne's porn business getting to Tara. Meanwhile, Gemma's rape is undermining her relationship with Clay.

said previously that Jax's relationship with Tara is not going to be happily ever after. "He's got the girl back, even though she had some pretty big reservations about jumping back into bed with Jax and this lifestyle," the actor said. "But, I think they've made the promise again that they are going to be together and do everything we can to make this work."

September 16, 2009 07:46:30 GMT

The CW's Tuesday duo "" and "" will return next week with episodes "Sit Down, You're Rocking the Boat" and "Grand" respectively. For Annie it's time for retaliation while for David, it's time for revelation.

In "90210", Annie is humiliated that the entire school received her sext message and is on a mission to reveal Naomi as the sender of the revealing photo. Harry and Debbie attempt to discuss Annie's situation but the conversation only causes more tension, leading Harry to open up to Kelly about his family problems.

September 16, 2009 06:49:52 GMT

As the network that airs 's last TV project, "", A&E is dedicating a day full of tributes. On Wednesday, September 16, the cable network is going to present a marathon of "The Beast" starting from 2 P.M. to 6 P.M. ET/PT along with an encore at 11 P.M. ET/PT.

Additionally, a special called "Bio Remembers: Patrick Swayze" is scheduled to air at 10 P.M. ET/PT. "We are saddened by the loss of one of our generation's greatest talents and a member of the A&E family," said Bob DeBitetto, President & General Manager of A&E. "Patrick's work on 'The Beast' was an inspiration to us all. He will be greatly missed and our thoughts are with his wife Lisa and his entire family during this difficult time."