March 10, 2010 07:07:20 GMT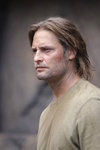 After weeks of action and revelation, it looks like "" will explore the sentimental value in the next episode. The preview to the March 16 episode shows most of all the trio, Sawyer, Kate and Jack. This will be the first of Sawyer's appearance in three episodes. He said to someone, "You and me are getting the hell off this island."

On another news, DK Publishing announced on Tuesday, March 9 that the company will publish the first officially licensed encyclopedia to "Lost". Featuring more than 400 pages and over 1,500 images, the Lost Encyclopedia will be a comprehensive guide to the characters, items, locations, plotlines, relationships and mythologies from all six seasons of the landmark series.

March 10, 2010 06:40:54 GMT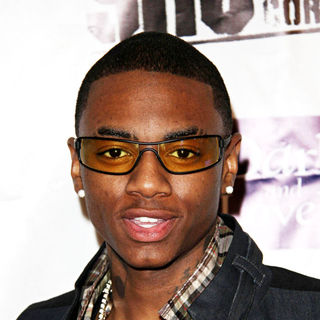 An upcoming episode of TLC's "" has been previewed and is in it. The self-proclaimed superstar and rapper comes to 's tattoo parlor to have the back of his left hand inked with his last name "Way" so that when the two hands are joined, they would spell his name.

Soulja, who has numerous body arts already, said that he had never had a tattoo by a female artist before. During the inking, Kat who obviously has not heard a lot about the rapper, asked him about how he claimed his fame. Soulja told her that he was famous through the internet first before he released a debut album.

March 10, 2010 04:55:47 GMT

Starz's "Spartacus: Blood and Sand" is postponing production of season 2 to give leading star time to treat his disease. The British-born actor has been diagnosed with Non-Hodgkin lymphoma and needs to begin treatment in New Zealand.

The action drama fantasy was initially scheduled to kick off production later this month in New Zealand but with the lead away for health reason, it has been delayed for indefinite time. The first season meanwhile, will conclude on April 16.

March 10, 2010 04:32:52 GMT

"" is officially back on screen this week and the story of the high schoolers get even more complicated next week. Naomi enlists Ivy's help in reducing the awkwardness with Liam and the three decide to go on a hike, something Naomi has never done. Naomi discovers Ivy's ulterior motives and confronts her by pushing her face in the sand.

Naomi, Silver and Adrianna go shopping in the Palisades and run into Annie and Jasper. Jasper blackmails Annie with photographic proof of her hit-and-run, but she gives Jasper an ultimatum that puts her mind at ease.

March 10, 2010 03:51:19 GMT

Only eight women remain on "", meaning this week's performance will be the determining factor who would advance to the Top 12 where the competition will no longer between the same sex. The Tuesday, March 9 performance kicked off rather weird with sitting on 's lap, whispering something to his ear.

Katie Stevens sang 's "Breakaway" and did not get the good vibe from the judges. Comparing it to the original, said it just didn't work for him. Ellen was not sure Katie felt the song, while complimented her "radio voice" and added Katie is still clueless about what kind of artist she wants to be. Simon echoed this, saying "You kind of sucked. ...The energy out of it and made it kind of gloomy."

March 09, 2010 09:25:31 GMT

In the next "", the team takes on the case of a high school senior who inexplicably blacks out during a class field trip. While in the hospital, the patient repeatedly hallucinates. After exhausting myriad ineffective treatments for her mysterious ailments, House attempts one last controversial approach to diagnosing her.

He monitors her cognitive patterns and looks for clues. Meanwhile, Taub airs his dirty laundry at work, and Wilson attempts to furnish his condo. "Black Hole" airs on Monday, March 15 on FOX.

March 09, 2010 08:48:20 GMT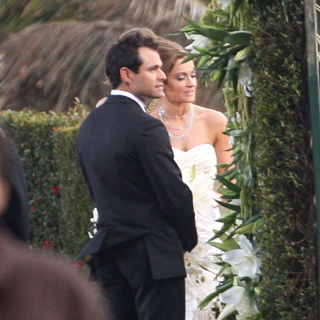 The first wedding from "" was aired in ABC on Monday, March 8, witnessing the union of Jason Mesnick and Molly Malaney. The actual ceremony took place at Terranea Resort on the coast of Rancho Palos Verdes, California on February 27 but ABC added some extra footage from the nuptials with the bride's preparation, wrapping it within two hours.

The TV special showed some familiar faces from the reality show such as Trista and Ryan Sutter who were the first and only couple to get married on "". There were also Jillian Harris and Ed Swiderski as well as DeAnna Pappas and Stephen Stagliano. Charlie O'Connell and Sarah Brice who embarked on an on- and off- relationship were spotted together as a couple at the wedding.

March 09, 2010 08:01:30 GMT

When "" returns, Chuck learns more about the woman who may or may not be his mother. , who previously made an appearance in the episode "The Debarted", is reprising her role as Evelyn Bass in "The Lady Vanished".

Beside the preview which is released this week, there already was a clip from the episode that highlights on Blair's misery. Faking a sex with Chuck who is actually not on her bedroom, Blair pours out her feeling about Chuck to Serena, saying "He's shutting me out in his head, all the time. Last week he went through something and if he's still upset, I just want him to be able to talk to me."

March 09, 2010 07:16:54 GMT

The first look of as Grayson's new girlfriend on "" has been shared through a few promotional pictures. The singer will have her episode aired on March 24 in the episode called "Turn This Car Around".

"In her first of three episodes, Sheryl Crow guest stars as Sara, a confident wine rep who sets her sights on Grayson; but is he strong enough to be her man?" read the press release from ABC. "Meanwhile, when Ellie tells Jules she can't change past a certain age, Jules is determined to prove her wrong by giving up wine for a month; and Bobby's new dog poses some unwanted competition for Andy."

March 09, 2010 06:22:40 GMT
Chuck and Sarah are given a strict order to capture someone they are familiar with, Casey. In the next "", Casey carries out a side mission for his old commanding officer James Keller that leads to him committing treason.

When Chuck learns the dark truth about Col. Keller, he and Sarah set out to break Casey out of jail and clear his name. Meanwhile, Awesome's plan to keep Ellie out of danger gets more difficult when she gets her dream fellowship.

March 09, 2010 04:09:37 GMT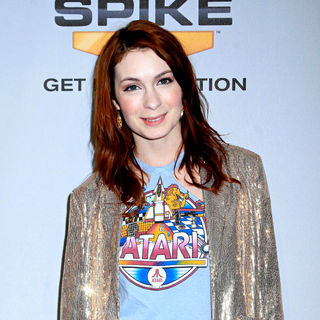 is cast as the lead character of SyFy's re-imagining of "Little Red Riding Hood". The cable announced that the "Buffy the Vampire Slayer" alumna will portray a werewolf-hunting descendant of Little Red Riding Hood in the TV movie called "Red (2011)" which will debut next year.

According to the press release, SyFy's version will be the twisted story of the classic fairy tale. Day stars as Red who brings her fiance home to meet the family and learn about the business of hunting werewolves. "He's skeptical until bitten by a werewolf. When her family insists he must be killed, Red tries saving him," the synopsis is read. Beside Day, the film is also starring Kavan Smith and Stephen McHattie.

March 09, 2010 02:44:07 GMT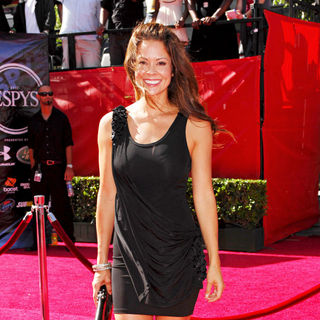 During "" Monday, March 8 telecast, ABC announced that is the new co-host of "". Burke won the run to be the replacement of Samantha Harris who quit in January to focus on other projects.

"Brooke Burke is my new co-host as Samantha Harris has gone on to more of her responsibilities at The Insider and [Entertainment Tonight]," the show's host Tom Bergeron announced. Burke will begin her new duty on March 22 when the show premieres the tenth season.

March 09, 2010 02:22:01 GMT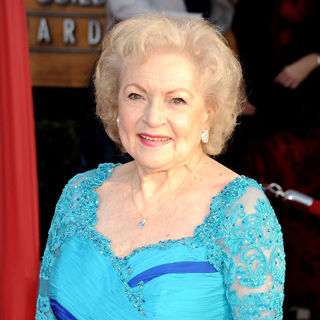 Those demanding to see hosting "" have just got their wish come true. The former Golden Girl has personally confirmed to People that she will be heading to the variety show although no date is set yet.

During the 's Oscars after party on Sunday, March 7, White said "yes" when People asked her whether she's doing "SNL". She however, did not go further as revealing the details and the date, simply saying "I don't know why or how, but it's been wonderful."

March 08, 2010 09:13:09 GMT
On his show after the airing of 82nd Annual Academy Awards, debuts his latest skit that will follow the legendary "I'm F**king " and "I'm F**king ". Titled "Handsome Men's Club", the new skit presents Jimmy as the president of a club full of good looking celebrities.

During the club's meeting, the men discuss whether the "" stars such as , and should be allowed to join the club. Jimmy overrules the decision by saying that the young actors are only "cute" but not "handsome".

March 08, 2010 08:20:16 GMT

"" will be back for another season despite not being stellar in rating. FOX has ordered a third season of the sci-fi series created by J.J. Abrams and Alex Kurtzman although the number of episodes is not disclosed.

In its second season, "Fringe" is averaging just 7.6 million viewers. Although the number is high for a major network, it is still considerably low compared to other FOX shows such as its Thursday partner "" and "". However, since it was paired with "Bones", "Fringe" has proven to be a solid Thursday night line-up for the network.