April 10, 2010 02:46:04 GMT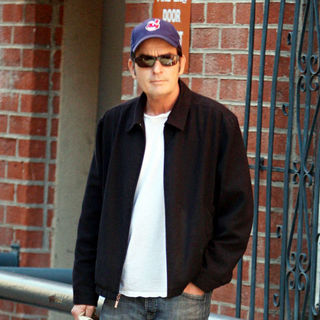 would like to clear the air surrounding the speculation that he quits "" due to salary problem. Moreover, the actor filmed the sitcom's season 7 finale on Friday, April 9 night and he won't deny if it could be his last.

To People Sheen explained, "Much speculation and rumor has arisen from my current status surrounding 'Two and a Half Men'. All of the numbers reported in the press are false. Claims from 'inside sources' regarding offers from the studio as well as my salary, on their best day, are without merit." He went further, "Approaching the start of the current season and as far back as June '09, I submitted my terms for season eight to Warner Bros. and CBS respectfully."

April 09, 2010 09:22:10 GMT

challenged the cast of "" for a battle ala "". On the Thursday, April 8 episode of "", the host welcomed , , , , , and more to battle them in a musical number.

It begins with Fallon getting out of the elevator just like McKinley High students walking past the school's corridor and talk about their club. Approached by his teammates, Jimmy accumulated plans to join the "Sectionals". That was before they met their competition and found out that are on their side. made a cameo as the principal who determined whether Roots can join the "Parks" team.

April 09, 2010 08:06:00 GMT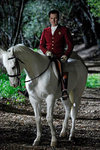 More than a dozen of "" images, taken from the third season, are brought forward. Not only giving previews to what happen to the major characters such as Sookie, Bill, Sam, Eric, Lafayette, Tara and Jessica, the stills also provide the first looks at the new characters.

Denis O'Hare's Russell Edgington aka King of Mississippi riding a horse is pictured separately from his gay lover, Theo Alexander's Talbot. King of Mississippi is to have a serious business with Queen Sophie-Ann. Meanwhile, Talbot has "acerbic sense of humor and loves to cook despite vampires' inherent lack of cooking talents."

April 09, 2010 07:15:54 GMT

"" will reach its monumental 100th episode next week. To mark the occasion, The CW has been kind enough to share not only the preview but also three clips in advance.

Dean begins to think the only way to stop Lucifer is to say yes to Michael, but the angels decide they don't need him anymore. Dean, Sam and Castiel are horrified at the angels' new game plan and take on Zachariah to prevent an all out war on Earth. Meanwhile, a familiar face returns. According to EW's Michael Ausiello, the "familiar face" here is "someone you definitely thought was dead and gone forever."

April 09, 2010 06:15:58 GMT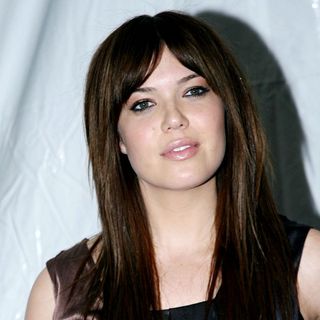 "" is recruiting another young actress to appear in one of the episodes. After it was announced that will take a guest-starring episode, it is revealed that will also stop by the medical drama for a stint that will air in May.

Similar to Lovato, Moore will play a patient at Seattle Grace. While Lovato's schizophrenic character falls under the care of ' Alex and Jessica Capshaw's Arizona, Moore's Mary will be treated by 's Bailey.

April 09, 2010 04:39:37 GMT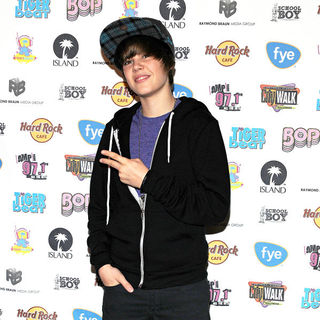 has just confirmed through his Twitter that he would be pulling double duty on "" this weekend. Not only performing to promote his latest album "", Bieber will also do a sketch, most likely with the appointed host this week, .

"Amazing day...at SNL rehearsing with the crew... Doing some skits..kinda wild that I'm here," Bieber wrote on Thursday, April 8 night. No idea yet what the 16-year-old singing sensation would do in the sketch but he had previously expressed an interest to do something funny with .

April 09, 2010 04:16:19 GMT

After the celebratory 100th episode, "" returns with the episode that will give insight into Brennan's life as a teenager. The team's latest case takes Brennan back to her alma mater, Burtonsville High School, where she and Booth investigate the discovery of an unidentified skull and upper torso.

With Angela's help, they identify the victim as one of Brennan's classmates, and notice a possible connection to a second murder committed 15 years prior. Brennan and Booth go undercover as a married couple at her class reunion to interrogate a set of suspects, where even as an adult, Brennan is still predictably misunderstood and her only friend lies in a strangely dark and offbeat janitor. Meanwhile, Hodgins spills a lab secret.

April 09, 2010 03:32:52 GMT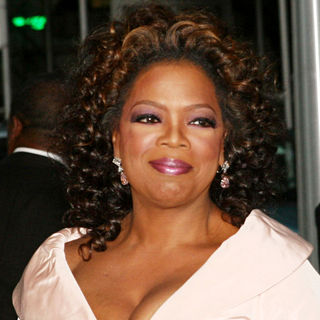 officially announced her new venture which will take her to places around the globe. Called "", the night show is Oprah's attempt to get out of the chair and present a "good TV that doesn't waste people's time."

"For years I've said to the producers, 'Just get me out of the chairs'," Oprah said in an interview with Wall Street Journal on a flight to North Carolina to interview Rielle Hunter. "The next chapter for me is releasing myself from the studio and being tethered to those chairs."

April 09, 2010 03:11:18 GMT

Someone is not "Under Control" in the next "". At a Founder's Day event, Stefan displays a rare party attitude. While Stefan struggles to control his new situation, Elena and Jeremy are surprised by a visit from their uncle, John Gilbert.

Meanwhile, Damon's attempt to find out why Uncle John has returned to town takes an ugly turn. Alaric has an awkward talk with Elena about Isobel. An incident at the party causes trouble between Matt and Tyler, and the relationship between Matt and his mother, Kelly, reaches a new low. In the meantime, Elena's effort to comfort Jeremy falls short and he decides to take matters into his own hands.

April 09, 2010 02:50:31 GMT

The current line-up of "" judges turn yellow for a guest appearance on "". , , and are all animated for the May 23 finale of the FOX series.

In the episode aptly titled "Judge Me Tender", Springfield's beloved bartender Moe Syzslak will get a chance to offer some criticisms alongside the judges. "Idol" host is also appearing in the episode in his clean white suit.

April 08, 2010 09:37:32 GMT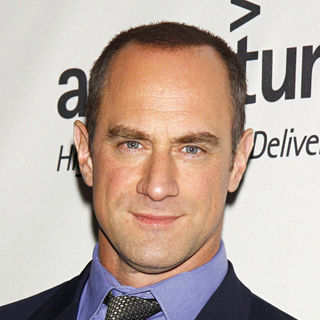 "" star has secured his future on the cop drama following reports he was planning to quit the show. The actor admits he was wrong to suggest he was leaving the hit show in a recent interview with an Australian newspaper and should have chosen his words more carefully.

The TV star, who plays Det. Eliot Stabler on the show, says, "What I said was, 'When your contract is done... that will be the end. Because when your contract is done, it's usually the end'. I couched it incorrectly... I had one year on my contract. Our show hasn't been picked up. Those are the facts of the matter." But Meloni insists he'll stay with the show if it gets picked up.

April 08, 2010 09:04:05 GMT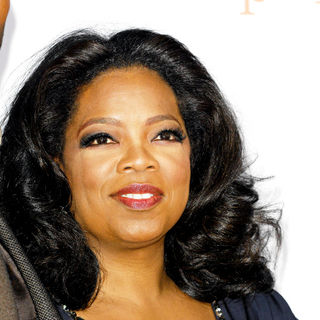 Those curious of what will happen to after her long-running "" comes to an end next year may dwell into the latest report that said she is brewing a new show under OWN. The show which is set for one-hour duration is tentatively called "" and will probably debut next year.

Unlike her current talk show, this one will be an evening show which airs two or three times a week. Instead of staying inside studio and bringing people in, Oprah will travel around the world for conversations in destinations like China and Egypt. "I'm going to take viewers with me, going to take celebrities I want to interview with me," Oprah said in an interview.

April 08, 2010 08:02:44 GMT
April 14 will mark the end of "" four-year run. The comedy show has been canceled by ABC due to decrease in rating and will wrap it up in the episode "Hello Goodbye", the preview of which has come out.

It's the end of an era, but the beginning, Betty hopes, of something wonderful. In the award-winning series' finale, which also features appearances by familiar faces from the past, Betty finds it hard to tell Daniel important news about her future. When she does, his reaction surprises her, but not Claire.

April 08, 2010 07:13:38 GMT

The cast and crew of "" acted goofy in a video tribute for the series' creator, Matthew Weiner. In the so-called "production", the likes of , and were either singing, dancing or simply mouthing to Ann-Margret Olsson's "Bye Bye Birdie". The song played a significant role in the third season when Sal proposed it for Patio commercial.

In the video which was recorded after the third season filming was wrapped, Rich Sommer who plays Harry Crane in the series went to the length of taking some of his clothes off. Meanwhile, aka Roger Sterling put on red wig ala ' Joan. The actress unfortunately was not seen taking part in the video.

April 08, 2010 05:14:33 GMT

The first promo of 's return to "" on April 10 has been released, the comedienne hangs out with old friend in the Studio 8H panel room. During the episode where she hosts, will be the musical performer.

Fey confirmed that she will do another impression of former vice presidential candidate Sarah Palin in the episode. "I haven't been watching her on television lately because I've been working on ''," she said. However she also said, "It'll for sure be attempted. And then we'll see if it sticks."