May 18, 2010 03:09:29 GMT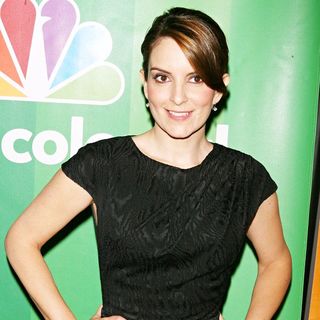 NBC hosted a red carpet event at The Hilton Hotel Monday, May 17 and invited stars of its programs, be it the old ones and the new ones. came solo in support of "" so did "" star , "" host Donald Trump and "" host .

Seen coming in a pack are , , and who teamed up for "". Another pack came from "" ensemble; , , and .

May 18, 2010 02:44:31 GMT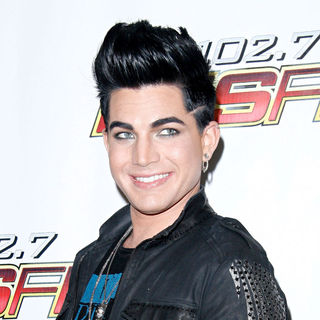 Somebody in the final three of "" this season has got 's support. The runner up of season 8 picked to win the ninth season, saying the dreadlocked singer has a uniqueness to be count in.

"I think Crystal is great," Adam said to HollywoodLife.com at KIIS-FM's Wango Tango concert in Los Angeles May 15. Asked why he chose her, Adam said, "I love her anti-establishment attitude."

May 17, 2010 09:54:02 GMT
On top of the Fall presentation made by NBC Universal execs Jeff Gaspin and Angela Bromstad on Sunday, May 16, NBC has released some clips to introduce its new series including the anticipated project by J.J. Abrams, "". Additionally, there's a behind the screen footage of the "" producer talking about the spy series.

Described as a sexy, fun, action-packed spy drama, "Undercovers" wants to prove that marriage is still the world's most dangerous partnership. and star as the Blooms, married couple and former spies who are thrust back into action when one of their colleague goes MIA. Steven (Kodjoe) and Samantha (Mbatha-Raw) realize that this supercharged, undercover lifestyle provides the excitement and romance that their marriage has been missing.

May 17, 2010 09:48:14 GMT

NBC is going one step ahead of other networks by releasing not only the full Fall schedule but also clips from its new series. "" old slot is now occupied by new drama called "" which is starring and . Meanwhile, "" is replaced by its new franchise "".

Based on the clips, it's known that "The Event" is an emotional high-octane conspiracy thriller that follows Sean Walker (Ritter), an Everyman who investigates the mysterious disappearance of his fiance, Leila (Roemer). The previews also gave away other characters such as the newly elected U.S. President Martinez () and Sophia ().

May 17, 2010 09:46:49 GMT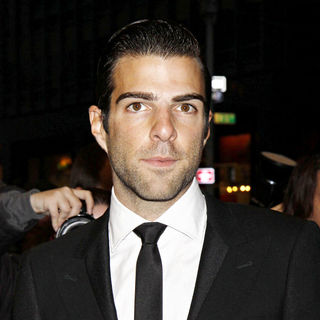 has reached out to fans following the cancellation of hit U.S. show "", insisting the decision still seems "surreal" to him. After four years on TV screens, bosses at America's NBC announced last week that the fourth season, which concluded in February, will be the last.

Producers are said to be in negotiations to end the show with a short mini-series or movie - but Quinto admits the decision to end Heroes has hit him hard. In a touching post on his official website, the actor thanks his loyal fans and pays tribute to his "amazing cast mates" who he will miss "most of all".

May 17, 2010 09:24:36 GMT

With "Survivor: Heroes Vs. Villains" wrapping up on Sunday, May 16, CBS is ready to introduce the next chapter in the "" franchise. The 21st season, as host Jeff Probst announced during the reunion episode on Sunday, will take place in the largest country in Central America, Nicaragua.

"It is a land of impenetrable terrain, smoking volcanoes and savage wildlife," the narrator says. It is also the land which Chrisopher Colombus discovered and was almost captured by Spain. Unlike "Heroes vs. Villains" and other all-star editions, "Survivor: Nicaragua" would star "a brand-new set of survivors." No date yet for the premiere.

May 17, 2010 05:01:55 GMT

"" throws in a lot more surprises in its second and longer trailer for season 3. From the beginning to the end, the scenes cramped in the two-minute video reveal how Sookie is desperate to find the love of her life, only to be disappointed at the end.

The most shocking factor in the trailer could be the phone call from Bill who tells Sookie not to find him. However, there are plenty of other interesting points such as the suspicion of vampire Franklin Mott having a hidden agenda, werewolf Alcide making a startling appearance before Sookie and Eric ending up on Sookie's bed.

May 17, 2010 03:59:16 GMT

It is now coming to an understanding why Mr. Donald Trump has a high hope for to attend the live finale of "". The rocker who was in hospital for brain hemorrhage last month is in the final two, battling the title and money for charity against Holly Robinson Peete.

As soon as Trump fired , the remaining contestants were called back to the boardroom to be trimmed. The businessman fired three more people, , and Curtis Stone. Maria for making inappropriate comment about Curtis, Sharon for not having what it takes to be in the final and Curtis for not passing and Bill Rancic's interview.

May 17, 2010 03:41:20 GMT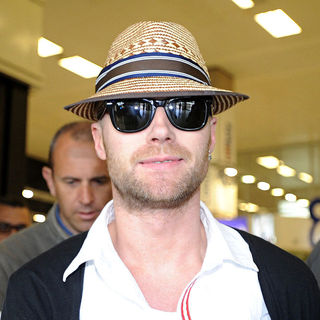 star is remodeling himself as a reality TV show judge - the Irish singer has landed a role on an Australian version of "". is planning to take his highly-successful British talent show to America next year, and is rolling out the format across the world.

The music mogul has already taken the show Down Under, hiring the boyband star as one of his judges - and Keating is delighted to have been given the chance to join the series, especially as Boyzone's manager Louis Walsh is on the panel of the original show.

May 17, 2010 03:05:01 GMT

In the battle of ": Heroes vs. Villains", a villain came out victorious. Sandra Diaz-Twine originally from "Survivor Pearl Islands" was declared the winner of the show's 20th season which brought back fallen contestants as well as previous winners to compete once again based on how they are known as.

Sandra, a 34-year-old bank teller from Fayetteville, N.C., beats strong contender Russell Hantz of "Samoa" and Parvati Shallow of "Cook Islands" and "Micronesia" in the final three although never once did she win a challenge. She subsequently is the first contestant to win "Survivor" twice. "It makes me the queen," Sandra said of the double victory.

May 17, 2010 02:37:17 GMT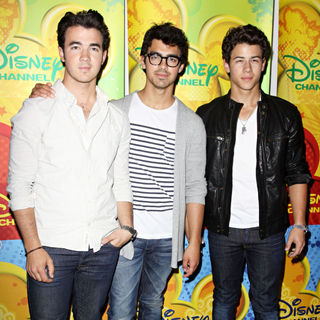 Familiar faces often seen on Disney Channel, ABC Family and ABC gathered at one event Saturday, May 15 to attend the press junket for summer releases. and represented the Disney family, posing for the camera separately on the red carpet but hanging out with each other later inside. Together they star in "".

Other spotted Disney stars are , and . The last two are the actors in "". Fellow young stars like Troian Avery Bellisario, , and came in support of ABC Family's new series "".

May 15, 2010 06:33:28 GMT

In the season finale of "", Melinda's life and her son's are in danger. Her investigation of a poltergeist in the hospital leads to a showdown with supernatural forces terrorizing her and Aiden Lucas. Called "The Children's Parade", the last episode of season 5 kicks off the Friday finale event at 8/7c.

After that "" takes over with "It's a Wonderful Death". When Allison's brain tumor resurfaces, its aftermath could have life-altering consequences for her friends and family. Allison could not wake up from a certain dream and only her daughter Ariel can see her.

May 15, 2010 04:29:30 GMT

is baffled by reports her new U.S. TV series "" has been axed - insisting a decision has yet to be made by network bosses. Chiefs at ABC allegedly declined to commission a second series of Milano's comedy, which received mixed reviews after its launch last month.

But Milano insists TV executives have yet to determine the future of her show - and she's taken to her Twitter.com blog to blast the reporter who broke the unconfirmed news. She writes: "#romanticallychallenged I just spoke to abc. They say that no decision has been made as of yet. Either @MichaelAusiello is misinformed or his "insider" spilled before proper human contact was made between the network, producers & cast. Either way it's not cool."

May 15, 2010 04:14:05 GMT

"J.O.N.A.S!" is not only changing its title but also the opening sequence. The Disney Channel series which is now called "JONAS L.A." still uses "Live to Party" as the theme song but changes the video. The and their two best friends, and , are going places in a convertible, visiting the beach and the city.

In the second season, Kevin, Joe and Nick - and their security chief, Big Man - are fresh off their world concert tour and ready for a summer vacation in a rental house high atop the Hollywood Hills. As they begin their left coast adventure, two familiar faces, Stella and Macy, join them and wind up sharing a nearby guesthouse with Stella's aunt Lisa. Now, the five friends take off on a summer of fun, especially after they meet their gregarious neighbor, DZ.

May 15, 2010 03:43:01 GMT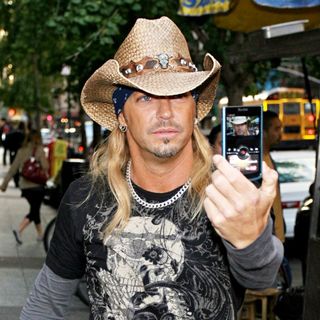 will return to television although he was lying on hospital bed in critical condition just three weeks ago. His rep has announced the plan on Friday, May 14, saying his first TV appearance since brain hemorrhage would be on "", in an episode set to air Wednesday, May 19.

After that, he would make the effort of attending the live "" finale on May 23. It is unclear whether he's in the final two or just making a comeback as a fallen contestant as the show still has one more episode which is yet to air. "We really hope that Bret is well and able to join us at the finale," said Donald Trump. "I have much respect as he is a fighter and strong competitor."