February 03, 2010 02:59:46 GMT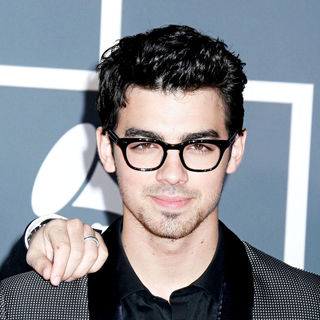 scores himself a TV guest appearance. The middle of who has expressed his desire to pursue acting career will be guest starring on "" as the young version of Tommy Walker. The character's older version is played by whom the producers thought bears a resemblance to Joe.

ABC has not confirmed the role yet but an insider told E! Online that younger Tommy is sought for two episodes that will trace back the Walkers' history. This means other young actors are coming on board the show. The names, according to sources are, as Kitty, Anna Wood as Sarah, and Kasey Campbell as Kevin.

February 02, 2010 09:26:47 GMT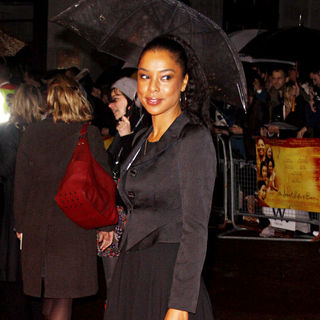 Actress is set to make a cameo in the new series of "", according to reports. The "" star is said to have already filmed her scenes as mysterious character Liz Ten for the cult U.K. sci-fi series, which sees a new Time Lord, , take over from later this year.

A source tells Britain's The Sun newspaper, "Getting Sophie on board is a huge coup for the BBC. The forthcoming series has been criticized for being a bit light on the big names. But the feeling is less is more. Some fans thought the Christmas episode was a bit naff (poor)."

February 02, 2010 08:49:03 GMT

Beside witnessing which woman finally steals "" Jake Pavelka's heart, there is another reason to tune in on March 1. "" will announce the name of celebrities who will join the tenth season.

Host Tom Bergeron will unveil the line-up every now and then during the commercial breaks. This approach to reveal the cast has been used occasionally by ABC since the dating reality show is expected to draw a lot of viewers with its dramatic finale. In Fall 2009, "DWTS" partnered up with "" to announce the cast.

February 02, 2010 08:40:32 GMT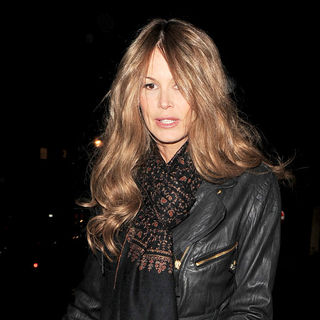 is set to replace 's ex Lisa Snowdon as the host of UK reality show "Britain's Next Top Model". The Australian beauty has agreed to front the sixth series of the program, which follows 25 aspiring beauties competing for the Top Model crown.

And Macpherson, who earned the nickname The Body during her time as catwalk queen, will also be working behind the camera as the show's executive producer. She says, "I am really enthusiastic and motivated to work with the team of 'Britain's Next Top Model' - we are looking forward to finding the face that can represent the next generation."

February 02, 2010 07:40:13 GMT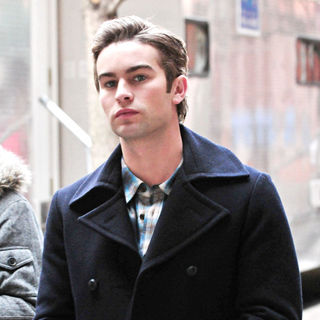 and were spotted back in Manhattan to film "". The actors who portray Nate and Jenny respectively were photographed on the outdoor set on Monday, February 1.

Momsen, who came under fire recently for smoking in public despite being 16-year-old, was seen with a drink can on her hand. Crawford meanwhile was fresh from returning from Sundance Festival where he premiered the indie movie "" along with and .

February 02, 2010 06:55:47 GMT

From the look of the preview, "" takes a twist of story, making Sylar no longer the villain. In the climactic season finale, everyone bands together in an effort to stop Samuel from taking the lives of thousands. Peter joins forces with his most unexpected ally to save Emma (guest star ).

Meanwhile, H.R.G.'s life hangs in the balance as he and Claire find themselves trapped underground with oxygen quickly running out. H.R.G. figures out that Samuel traps them together so she can watch him die. Elsewhere, Hiro starts to come to grips with the decisions he has made and is called into action to help stop a disaster.

February 02, 2010 06:44:40 GMT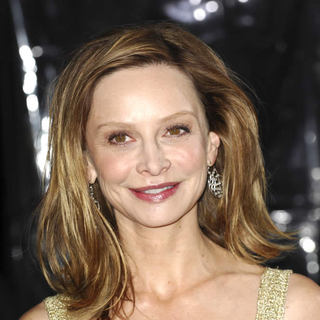 TV bosses have dismissed rumors is set to follow in 's footsteps by quitting hit show "". The actor recently announced he will bid farewell to his TV family at the end of season four, which is set to air in the U.S. in February.

And after the news broke, rumors began circulating that Flockhart would be the next big name to walk away from the program. But ABC's Head Showrunner, David Marshall Grant, is adamant the actress will not be giving up her place in the series.

February 02, 2010 06:15:58 GMT

From being the Painted Lady on "", will make a transition to become a werewolf on "". The actress has been cast in the vampire series as Janice Herveaux, one of the new characters added into the third season.

From the last name, Janice is identified as the sister of Alcide, the werewolf who has a mutual interest in Sookie. Janice's role in the series is to be protective toward her younger brother. She is described as "a tough-as-nails biker chick" who is "into horoscopes and psychics". Her first appearance will be in episode 4 titled "9 Crimes".

February 02, 2010 04:48:06 GMT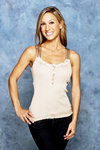 On "" this week, Vienna got to stay while Corrie went home. The 23-year-old wardrobe consultant was the 21st girl who did not get a rose from Jake Pavelka, for a reason he only knows. In the rose ceremony, she was pitted against Vienna who has been placed as the 'villain' this season.

Corrie actually had a lot of opportunity to get to know Jake this week since she earned a one-on-one date. They went to a park and rowed boat down the lake before moving on to a science center. Unlike in the other dates that week, Jake did not kiss the girl. During dinner Corrie said she is reluctant to move in together with her boyfriend until they get married. Jake said it was not a problem to him and he respected her for that.

February 02, 2010 04:43:52 GMT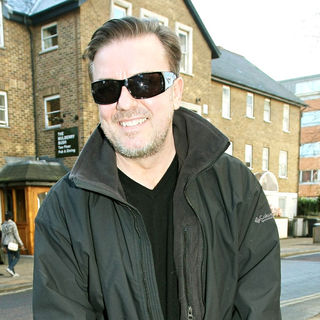 has confirmed he's considering resurrecting his role as boss from hell David Brent in a one-off special for the U.S. version of "". The British funnyman became an overnight sensation after his hit show was aired in the U.K., and made annoying office leader Brent an iconic TV character.

Although his series finished after two seasons, the storyline lived on in the American adaptation, which sees play hated boss Michael Scott. There have been a spate of rumors Gervais would appear in the show, all of which have been refuted by the comic in the past - but now he admits the time is potentially perfect to make a cameo.

February 02, 2010 03:05:21 GMT

The next episode of "" will be Cuddy-centric. During a day in the life of Princeton Plainsboro's Dean of Medicine, Dr. Lisa Cuddy, the inner workings of the hospital are seen through her eyes.

This day proves to be especially trying as Cuddy wrestles with myriad hospital issues and staff disputes that test her perseverance and skills as an administrator, all while juggling issues in her personal life. Titled "5 to 9", the episode is to air February 8.

February 02, 2010 02:30:55 GMT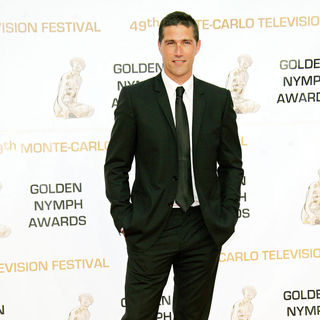 When "" wraps up the sixth season this summer, it would be the last fans would see on television. The actor has spread the word that he is not returning to the small screen because he would like to focus on feature films, theater, work behind the scene and family.

"I won't be doing any more television," the actor told Us Magazine at the special screening of "Lost" in Waikiki Beach, Saturday, January 30. He added, "I've done two six-year shows, about 300 hours of television. I'm done with that." In fact, Fox is thrilled that "Lost" is finally over. He told Britain's Live magazine, "I want a new life - I am thrilled Lost is finally over. I've spent five years as Dr. Jack Shepherd."

February 01, 2010 06:49:08 GMT

As promised by creator Carlton Cuse, "" unveils a new promo that actually contains a new footage from the sixth season. The teaser opens with Locke telling Sawyer "What if I told you that I could answer the most important question in the world?" Sawyer responded, "And what question is that?" Locke answered, "Why are you on this island."

The teaser was aired on Sunday, January 31 during the telecast of "". It actually is the second look of the new season for back on Friday, January 29, the first four minutes of the season were leaked after some lucky fans got a hold of the footage as a prize.

February 01, 2010 04:46:35 GMT

"" has grabbed a gong at the 62nd Annual Directors Guild of America Awards which was held on Saturday, January 30. Earning one nom each in Dramatic Series category for three episodic directors Jennifer Getzinger, Lesli Linka Glatter and Matthew Weiner, this AMC's drama has given the prize to Glatter.

In Comedy Series category, "" has aided its pilot director, Jason Winer, to take home an award. Also among the winners was "Taking Chance" helmer Ross Katz who won best directing prize in TV Movie category.

January 30, 2010 07:26:57 GMT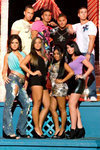 Despite criticism from outside parties and the protest from the cast, MTV moves forward with "". The reality show that follows a group of Italian American living in the beach area of New Jersey will be back for a second season. The deal was finalized on Friday, January 29.

Earlier this week, cast members like , , Ronnie and Sammi have demanded bigger salary after the rating catapults high on the first season finale. They reportedly want $10,000 per episode each, a considerably huge raise from a few hundred bucks that they got when the series kicked off.