June 01, 2010 06:19:48 GMT

TNT shares another look into its new series "" which puts as the lead star. Unlike most crime drama series, this one partners two women as the lead investigators. The promo highlights on the chemistry between Harmon's Jane Rizole and 's Maura Isles.

In the street of Boston, it takes more than understanding the mind of a killer to track down a twisted criminal. To solve these complex cases, you need to understand the science of murder. That's why detective Jane Rizole joins forces with medical examiner Maura Isles. But these two friends don't work alone. They've got back up from Jane's rookie partner, her seasoned former partner and FBI agent Gabriel Dean.

June 01, 2010 04:31:05 GMT

Four best friends are terrorized by an unknown figure called A who claims to have possessed their deepest secrets. One week away from the series premiere, ABC Family reveals two more clips from "" which has been claimed as the teen version of "".

Rosewood is a perfect little town where live Aria, Spencer, Hanna and Emily, four estranged friends whose darkest secrets are about to unravel. One year ago, Alison, the Queen Bee of their group, disappeared and the girls swore they'd never tell what really happened that night. They thought their secrets would bond them together, but just the opposite is true.

June 01, 2010 03:47:38 GMT

A transcript of Sarah Ferguson's interview on "" was released on Monday, May 31. secured one of her biggest interviews this year when the Duchess of York agreed to open up about the bribery caught on tape.

She claimed bad judgment and booze made her accept more than $700,000 in exchange for access to ex husband Prince Andrew. "I'm aware of the fact that I've been drinking, you know, that I was not in the right place," the 50-year-old admitted to Oprah in an episode airing Tuesday, June 1.

June 01, 2010 02:58:19 GMT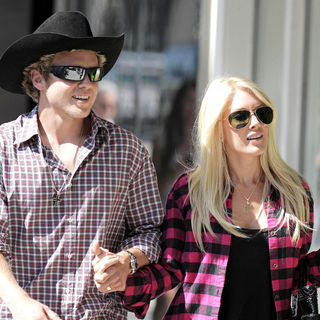 The news of and 's split may as well be a clever marketing strategy to promote Heidi's new reality show. With "" coming to an end, Heidi has been brewing a new TV show called "The Heidi Show" which will focus solely on her and BFF Jennifer Bunney.

Just a day after the headlines were filled with the report on Heidi separating from her husband, the details of "Heidi Show" start to spring up. As Jen previously hinted, the show will see Heidi moving in with her in a Malibu beach house and having fun together as "single" girls. Curiously, the show will be produced by Spencer's production company, Pratt Production.

May 31, 2010 08:17:14 GMT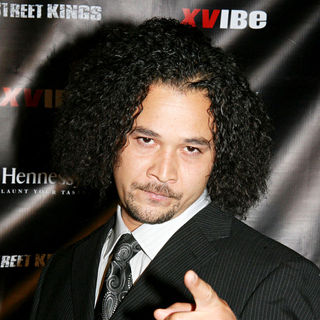 star Bizzy Bone has agreed to take part in the new series of U.S. TV show "Celebrity Rehab" - to deal with his marijuana and alcohol addictions. The rapper - real name Bryon Anthony McCane ll - will seek help from celebrity counsellor Dr. Drew Pinsky on the VH1 reality series, according to TMZ.com.

Bizzy Bone will enter the rehab facility in a bid to beat his substance abuse demons, joining internet pin-up and reality star Jason Wahler. It is unknown what kind of "addiction" that Tequila will battle but for Wahler it's about his alcoholic problem.

May 31, 2010 07:28:26 GMT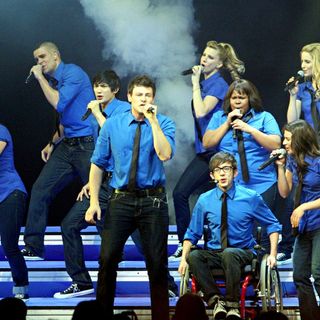 For those who are unable to attend the live tour of "", there's a glimpse of the musical performance at NYC's Radio City Music Hall taking place Friday, May 28 to Sunday, May 30. The cast cramped 21 songs in the 80-minute set list, including fan favorite "Don't Stop Believing" and the recently aired piece "Bad Romance".

Apart from solos by and , the girls team up for a medley of "Halo" / "Walking on Sunshine" which could be found on the episode "Vitamin D". They all basically wear the same outfit as in the TV version. Already, the four-city tour garnered criticism from TIME and NY Times.

May 31, 2010 03:40:04 GMT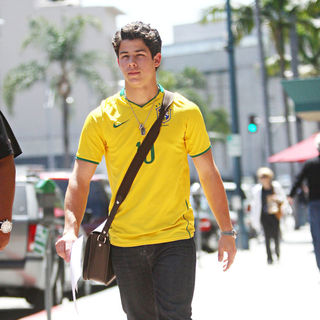 is the focus of the latest reality television series "Jonas Brothers: Living the Dream". The youngest in the band talks about his side project which spawned the album "" in February this year.

"Ever since I was a kid I had an active imagination," Nick said while photos of him as a toddler dressing like a rockstar were displayed. "I had always been making up stories in my head," he said, adding "What with my most recent musical side project, I finally have the chance to share those stories with you."

May 31, 2010 03:11:14 GMT
fueled rumors he will replace on "" as he made his concert comeback following a string of health scares. The star appeared onstage in Biloxi, Mississippi on Friday, May 28, marking his first full gig since suffering a near-fatal brain haemorrhage, an emergency appendectomy and a stroke.

Despite a slight limp, Michaels performed a string of his Poison hits for the crowd, including "Talk Dirty to Me" and "Every Rose Has Its Thorn". He told his fans, "I've got a little bitty hitch in my left giddy up, but I think we'll be all right. It's an awesome feeling, I'm glad to be here."

May 31, 2010 02:25:13 GMT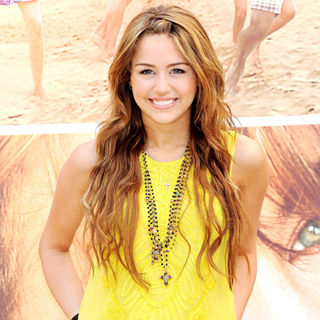 Forget ever seeing on "", the singer-actress has expressed her disinterest on the show despite having her song "The Climb" featured once. In an interview with Billboard magazine for the June issue, Cyrus said, "Honestly, musicals? I just can't."

The starlet, whose TV series "" sees her as a pop star, said she can't stand the concept of springing into a song in the middle of doing something ordinary. "What if this was real life and I was just walking down the street on Rodeo Drive and all of a sudden I just burst into song about how much I love shoes?" she added, pausing a moment before continuing "It would get you hits on YouTube."

May 29, 2010 06:41:40 GMT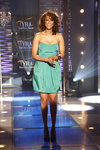 Five seasons and 810 episodes after, "The Tyra Show" came to an end on Friday, May 28 with teary goodbye from its host . Wearing green dress, Tyra closed the Emmy-winning show with a montage of her years going under disguise as well as her interviews with famous people around the world.

"I had journalists tell me this show was going to be canceled in two weeks, and it's five years," she said proudly. She proceeded with a clip of her as a homeless, jailbird and fat woman as well as her precious time with important people such as President Obama, Hilary Clinton and John Edwards.

May 29, 2010 06:06:59 GMT

A longer sneak peek to The CW's new reality series "" is provided. The show is basically a makeover of a girl who usually avoids make up and stylish clothes. Through coaching, she is turned to one attractive chick in limited amount of time.

Each of the eight episodes will feature a new "Jane" searching for the change of a lifetime. With the help of British fashion expert Louise Roe, each Plain Jane will receive a head-to-toe style transformation, including new wardrobe and confidence-building exercises. Once the transformation is complete, the formerly Plain Jane will surprise her unsuspecting crush with the new look and reveal her true feelings to him.

May 29, 2010 04:08:12 GMT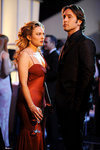 Beginning June 3, The CW will bring back CBS' canceled series "Moonlight" to life. In order to fill the vacant slot left by "" which is making a transition to season 2, "Moonlight" will be aired every Thursdays at 9/8c.

The network's version of promo has been released under the slogan "It's a summer crush that doesn't suck". The vampire-themed series is starring who will soon be seen as the lead star of CBS' "Hawaii Five-O". Beside attempting to re-popularize O'Loughlin, the repeat is done in the middle of "Vampire Diaries" and "" fever.

May 29, 2010 03:29:25 GMT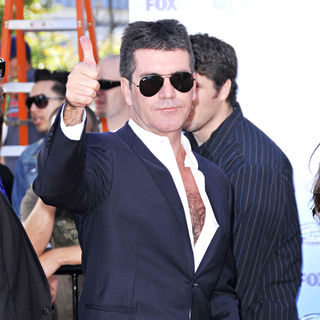 will be presented with a special honour at next month's British Academy (BAFTA) Television Awards. The music mogul has been chosen by the BAFTA committee to receive a trophy for his "outstanding contribution (to TV) and for his development of new talent."

The 50 year old could take home two awards at the June 6 event - his hit TV reality contest "" is nominated for Best Entertainment Programme. It is the second special honor Cowell is set to receive in 2010 - he will also pick up an International Emmy award in November for having "reshaped 21st century television and music around the world."

May 29, 2010 03:00:11 GMT

, who is hot on the headlines, revealed in a segment of her reality show "" that she thinks her ex-boyfriend was jealous of her life as a celebrity. This is the side of story according to Kendra after the former flame Justin Frye sold the private tapes to Vivid Entertainment.

In a sneak peek of the upcoming episode, the ex-Playboy girl told her autobiographer that she once had a boyfriend she would "have sex every couple days" with. She admitted that they would tape it every now and then. "There's a lot of couples who do that," she said, adding "At that time I wasn't a celebrity. I didn't even know I was going to become a celebrity."

May 29, 2010 02:24:55 GMT

There's an in-depth look at the new season of "J.O.N.A.S!" which now goes by the title "JONAS L.A.". The , and reveal how this second season is totally different compared to the first one.

Beside taking place in Los Angeles and hitting the right spots in the city, the brothers will make new friends in the new environment. There are the likes of and in the guest stars list. While the former's role is still unknown, the latter will play a neighbor to the boys named DZ.