July 13, 2010 03:34:10 GMT

American socialite Tinsley Mortimer's TV show "" has been axed after just one season. The reality star appeared in the series with her friends and family, but Mortimer - along with her mother Dale Mercer and sister Dabney - reportedly complained over the way they were portrayed in season one.

And bosses at U.S. TV network The CW have now decided to pull the show following disappointing viewing figures, according to New York Post's gossip column Page Six.

July 13, 2010 03:16:11 GMT

A new wave of 2010 Teen Choice Awards nominations reveal more nods for ABC Family shows as well as "", "" and "". This new nominations are prompted by thousands of requests and suggestions from fans to take the best of the best and put them into third and final round, all about the summer.

"" which earned four previously, adds another four in this round. "", due to its status as new summer show, finally gets a recognition in the categories of Choice Summer TV, Choice Summer TV Star Male and Female.

July 13, 2010 02:39:21 GMT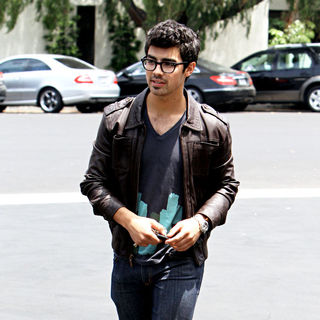 "" is not only getting a second season but also a Jonas Brother. , the middle of the rock band, whose acting credits include "" and "J.O.N.A.S!", is joining the TV Land show in August as 's son.

There's a chance that Joe will not be a guest star only but as a recurring due to how close his role is to the main character. Earlier this month, the first scripted show by TV Land was renewed for another season with 20 episodes in order, meaning Joe may appear up to next year.

July 12, 2010 09:26:28 GMT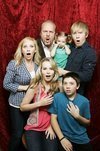 "" literally gets its wish for Disney Channel has renewed the show for another season. It was also announced on Sunday, July 11 that the series starring will get a TV movie treatment much like the other Disney shows such as "".

The series itself follows two teenagers, Teddy and Casey Holliday, and their 10-year-old brother, Gabe, whose parents enlist their help when they return to work after the birth of their fourth child, Charlotte, aka Charlie. Since its premiere in April this year, the show has been averaging 4.1 million viewers per week.

July 12, 2010 08:02:28 GMT

The fourth and last day of San Diego Comic Con will generally be kid-friendly with the exception of "" and "" panels. The July 25 convention is sufficient in animated kids shows such as "" and "Phineas and Ferbs" as well as kid-friendly ones like "" and "".

Beginning 10:00 A.M. there are two choices of viewing the screening of Nickelodeon's animated series or attending the panel of "Smallville". A huge crowd is expected to be in the CW panel for this would be the show's last at the Con and the first for . The series is ending in the tenth season which premieres this Fall.

July 12, 2010 04:32:24 GMT

Although the recent announcement of 62nd Annual Primetime Emmy Awards revealed that "" scores a whooping 17 nominations and AMC ends up with 26 nominations in total, AT&T U-verse still has its doubt. A disagreement between AMC and the Broadband TV operator which had been going on for some time has now reached to the point that subscribers won't get to watch the return of "Mad Men".

The deal between AT&T U-verse and Rainbow Media which owns AMC, WE tv and IFC will expire on July 14 midnight. Rainbow has issued a statement, warning the subscribers that some of its channels may go dark after that. "Mad Men" is due to premiere its fourth season on July 25 and if a new deal is not reached until then, 2.3 million subscribers in the country will lose the chance to watch the return episode.

July 12, 2010 04:00:38 GMT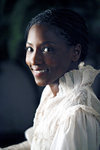 "" returns on July 18 with more "Trouble". The preview shows Tara being proposed as vampire bride, Bill refusing to help Tara, Alcide preventing Sookie from doing something harmful and a hooded figure looming in Bon Temps.

Alcide and Sookie turn to an alpha-wolf "packmaster" for advice on how to deal with Russell's minions. Tara considers a proposal from Franklin, who's completed his mission for Russell; Joe Lee breaks his promise to Sam and Tommy; Lafayette learns the meaning of patience from Jesus, his mother's orderly; Jason meets his match in a mysterious girl named Crystal. An heirloom reminds Eric of his past and his ongoing thirst for vengeance.

July 12, 2010 03:13:33 GMT

The third day of San Diego Comic Con International 2010 will be marked with a Seth McFarlane and Matt Groening fiesta in addition to a number of new series screenings. But beloved series like "" and "" are also cramped on the usually most-crowded day.

"Chuck" which is known for its dedicated fans will be the first TV panel to occupy the Ballroom 20 that day. Last year, they set the bar high by featuring a performance by the Jeffster. Then starting from 11:00 A.M. Seth McFarland will take over the room to present panels for animations he created like "". Matt Groening gets his turn at 12:45 P.M., kicking it off with returning series "".

July 12, 2010 03:08:12 GMT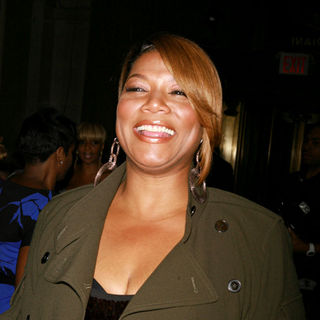 is proud of the controversial reality shows filmed in her native New Jersey, branding the program's stars kind and "neighborly". Her beloved Garden State has hit the headlines in recent months for producing series including "" and MTV's "", which has featured violence and heavy drinking.

But Latifah - real name Dana Owens - has defended the shows, insisting she doesn't blame viewers for being fascinated by her fellow New Jersey natives. She tells U.S. broadcaster , "Jersey has always been imaged in a weird way. You know? Associated with mobsters and stuff like that. (But) New Jersey is a great place to live. And we have given some of the best talent to the world, from , to to to ."

July 10, 2010 06:34:23 GMT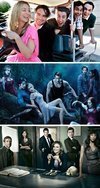 San Diego Comic Con 2010 unveils the list of panels crowding the second day of the convention which will be held over the course of four days beginning Thursday, July 22. Day Two is filled equally by panels from NBC, CBS and HBO among others.

The highlights of the day would be the "" panel which will be held in the biggest room at the building, Ballroom 20. , , and have been confirmed attending the panel for a Q&A session but there is no word on the yet.

July 10, 2010 04:37:27 GMT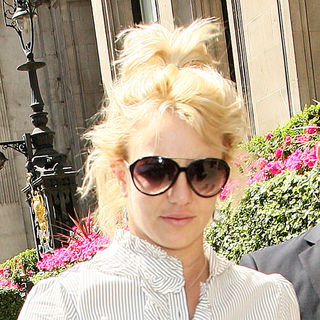 Despite an objection from one of the cast, "" moves on with ' manager's idea of having an episode using the pop singer's catalog, much like they did in season 1 with tribute. ET got the confirmation from creator Ryan Murphy who said a Spears episode is "currently in the middle of writing" process.

Back in April, Britney's manager, Adam Leber, began campaigning for a special episode featuring his client via Twitter, writing "Do you guys want to see a Britney Spears episode of Glee?". Ryan Murphy then responded, "I'm interested in the Britney Spears idea. I've always loved her. I'm entertaining it. I think young kids would like that."

July 10, 2010 03:37:31 GMT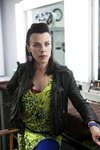 A longer preview of "" or previously known as "J.O.N.A.S!" has been released, inserting also a sneak peek to the ' new music video "Invisible". The episode is called "And... Action" and it mainly focuses on Joe's acting career taking off.

Joe and Kevin get off to a rough start with Director Mona Klein after they show up late for Joe's first day of production on his new movie. Meanwhile, Macy hints to Nick that she is interested in being more than just friends. DZ tells Macy that he has a date and she helps him with the trimming and grooming.

July 10, 2010 02:41:03 GMT

To fill in the void caused by the transition from season 1 to season 2, The CW has compiled last season's footage of "" to make a new trailer focusing on the show's bad boy, Damon Salvatore. It includes the "" diss scene in which Damon said, "What's so special about this Bella girl? Edward's so whipped."

In the upcoming season, the appearance of the villainous Katherine in Mystic Falls throws a wrench into the love triangle between Stefan, Damon, and Elena, and the other residents of Mystic Falls must choose sides as they fall victim to a new breed of danger. New and unexpected friendships will be forged, allies will become enemies, and hearts will be broken.

July 09, 2010 08:42:22 GMT

Alex Wong's injury cost him his time on "". The only ballet dancer in the season was eliminated this week through unanimous votes from the judges. It was an easy decision because torn Achilles tendon which he got while in rehearsal will require an operation and months of rest.

Nigel Lythgoe said that Alex is welcome back next year. "It is just another thing you've got to get through in your life. It will strengthen you," he added. Alex welled-up a bit when hearing the judges' decision to send him home and the remaining contestants gave him a group hug. "I feel like I haven't finished my journey and I feel like I have so much more to learn," Alex said. "So I would love to come back."

July 09, 2010 08:16:41 GMT

ABC is all set to launch its Fall schedule, announcing the dates of its returning and new series. The first to come are "" and "" while the last to premiere is newbie "".

Most of the shows begin during the third week of September which is the traditional premiere week. ABC still leaves out the dates of freshmen "" and "" for further announcement.