August 20, 2009 06:28:25 GMT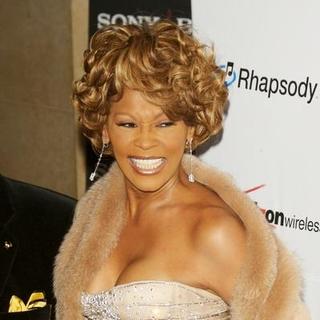 When "" returns on September 14 for the 24th season, it will tag along a big star as the first guest. The talk show fronted by will welcome to the famous couch for the first time in seven years.

In a press release on Wednesday, August 19, Oprah has called the appearance as "the most anticipated music interview of the decade." Whitney will talk about her life in the past ten years and the album, "" which will arrive in U.S. stores on August 31.

August 20, 2009 04:52:20 GMT

After bashing "" and "", "" turns the wheel to "". This time Stewie said, "Am I supposed to care about a guy who has everything?" when Brian the Dog said that he was thinking about voting the HBO show as the winner of Best Comedy at 61st Annual Primetime Emmy Awards.

While beating Brian to bleed, Stewie yelled "Hug this out, Bitch!". He refers to Ari Gold's catchphrase in the first season when he asked Vince's manager Eric Murphy whether or not he wants to hug it out in order to resolve the dispute. After done with his beating, Stewie left Brian and said, "It's 'Sex and the City' with men."

August 20, 2009 04:19:18 GMT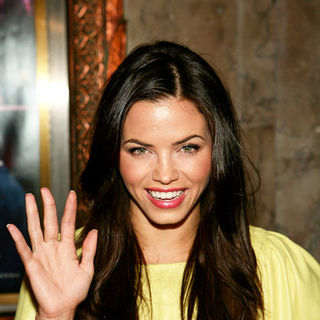 's wife will visit the "" apartment complex in the first season. The actress who made her fame through "" will not get only a one-time stint but will be featured in a multi-episode arc as a young movie studio executive named Kendra Wilson.

Part of doing the business, Dewan's role is to lure aspiring filmmaker Jonah Miller () into the industry. To E! Online, Executive Producer Todd Slavkin described Kendra as "ivy league graduate, wickedly sexy and wickedly smart."

August 20, 2009 03:43:05 GMT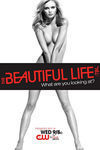 Released via and 's Twitters are the bold promotional posters of "". Featuring four of its main characters, the posters display them wearing nothing but their bodies with the tag of "What are you looking at?".

The girls pictured on the promotional efforts are who plays Raina and who is Marissa on the show. "Thought you guys would dig this," Ashton who is the executive producer of the new CW show wrote. His wife meanwhile released the guys version, putting the pictures of who plays Chris and who plays Isaac. "Well hubby @aplusk I think I prefer these of Ben and Corbin," Demi wrote.

August 20, 2009 03:06:15 GMT

Before the formal announcement is made, the pairings on "" have leaked out either via the press or Twitter. The official announcement itself is scheduled to be read out on Monday, August 24 again on "".

Karina Smirnoff is going to train this season while her real-life partner Maksim Chmerkovskiy gets actress . Karina didn't get the chance to win the disco ball in previous seasons, only finishing second when she was partnered with in season 3. Similarly, Maksim's best position in the show was the second place when he was partnered with Melanie Brown in season 5.

August 19, 2009 09:34:37 GMT
A brand new poster of "" has come out via , featuring two of the protagonists and the villain. Claire stands tall, facing the camera while pictures of Hiro and Sylar are embedded behind her. The caption in the artwork is read, "Greater Evil, Greater Good".

Whether or not this grouping will create a story arc in the new season, it is still unknown. Last seen in the fourth volume, Hiro was facing a health crisis as a result of over-using his ability, while Claire was again trying to lead a normal life as a college student. She reportedly will be involved in a same-sex relationship with her roommate in 'Redemption'.

August 19, 2009 09:02:07 GMT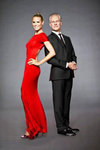 Airing under its new home, "" is releasing a promo of the long-delayed season 6. The footage, which emphasizes that the show has switched to Lifetime, shares also a brief look at and as guest judges.

Not given a sneak peek are the guest appearances of and who have been confirmed to help and the other judges in selecting the rightful designers. "What has been really great is that we've had so many great stars come on the show, which I think a lot of people enjoy watching," Klum said previously.

August 19, 2009 08:04:55 GMT

Not wasting time to see further performance of the feature movie, ABC is looking forward to adapt "" into a TV series. To handle such a big project, the Alphabet and Warner Bros. Television have hired "Friends" creator Marta Kauffman. A pilot is already in order although a target date is not yet unveiled.

The decision to put it as a weekly series is based on the weekend's successful opening of the film starring and . It absorbed $18.6 million in the first three days, opening at number three after the more male-oriented flicks "" and "".

August 19, 2009 07:28:30 GMT

The video of ' top 10 list on "" has arrived in full with the show wrapping up the episode on Tuesday, August 18 night. Britney delivers her seventh point in the list onwards, stating that her number one is "Finally the media will pay some attention to me."

Britney's ideal administration is generally to infuse fun in everything. In her view, people should get free pie and her situation room should be a cabana at the Palms Casino in Las Vegas. The singer, who is in the middle of her Circus tour, is also endorsing her own product saying, "I'd lure Osama out of hiding with the irresistible scent of my new fragrance 'Circus Fantasy'."

August 19, 2009 06:31:30 GMT

Hailed as TV's No. 1 drama, "" is giving the reasons why it claims such title through the new season 10 promo. Called "A few words about CSI", it reminds viewers how "ground-breaking", "jaw-dropping" and "pulse-pounding" the show can be and expects them to wait for "what's next?".

The first and original CSI will return on September 24, no longer featuring its forefather aka Gil Grissom. He has been replaced in the last season by who plays Dr. Raymond Langston.

August 19, 2009 04:59:27 GMT

"" takes a second jab at fellow Emmy nominee, this time 'beating down' Brian the Dog for thinking about voting for "" as the winner of Best Comedy Series at the 61st Annual Primetime Emmy Awards. Calling the HBO show "wacky", Stewie yelled to Brian, "They are not even from here!"

Stewie makes a reference to "Conchords" stars and , who play fictionalized versions of themselves. They are both natives of New Zealand who migrate to New York City in order to seek fame and success in their music career.

August 19, 2009 04:16:26 GMT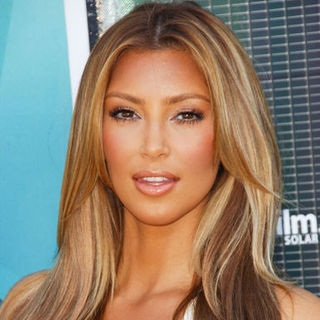 Art imitates life, is going to appear on FOX's new sitcom "" playing herself and facing a similar situation to her real life. According to People, the reality show star who just split from NFL player boyfriend , will confront a former football star Michael Trainor about their secret rendezvous.

Kardashian is going to tape her guest appearance in a "few weeks" with the episode airing in October. Access Hollywood's Nancy O'Dell will also be in the episode, covering and digging the showbiz news about Kardashian and Trainor's alleged affair.

August 19, 2009 03:37:39 GMT

The latest celebrity who will assist Simon Cowell, and in filtering people with singing talent is none other than . The middle of is confirmed to join the judges of "" in the Dallas, Texas audition which will be held on Monday, August 24.

His rep has confirmed to People about the stint and Joe is thus the first announced male guest judge in the show's ninth season. , , and are the names which have been announced earlier to appear as the other guests who fill in for .

August 19, 2009 02:41:37 GMT
returns to "" on Tuesday, August 18 wearing only a black bikini. She shows off her new figure while reading the "Top Ten Ways the Country Would Be Different if Britney Spears Were President".

At no. 10 of her list is "I'd be the first president to wear eye shadow since Nixon" while at number 9 is "We would only invade fun places like Cabo". The list extends to "Free pies for everybody" and "Costume changes between press conferences". For the person who will assist her in the government, Britney says "Three words: Vice President Diddy".

August 18, 2009 09:22:45 GMT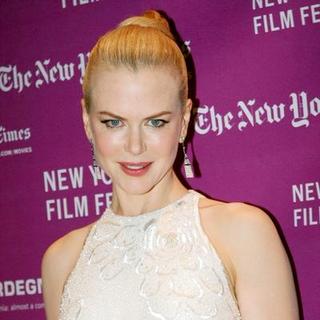 When Lifetime said that a set of all-star designers will compete in the special edition of "", it didn't mention the plan to have a big star coming as a guest. Considered as a fashion icon, reportedly will pay the show a visit to help the contestants with their challenges.

"Project Runway: All Star Challenge" is developed as a warm-up episode for the show's season 6 which premiere has long been denied from being aired. Designers who had competed in the previous seasons are brought back to get a second shot at winning $100,000 cash prize. There is no elaborate detail about what Nicole will do there other than the report from Access Hollywood that she will "help set up one of the challenges" for .