July 14, 2010 07:37:17 GMT

As promised, appeared on "" for the last time at the after-party held right after the season finale aired on MTV Tuesday, July 13. The original star of the reality show turned back her previous statement that it was a fake show, saying she is "proud" as part of it, had "fun" while filming it and never regretted a moment of it.

A season 1 reel was then played, showing Lauren as a bleach blonde, applying for a spot in Teen Vogue. Asked which moment she considered the darkest while working there, Lauren said, "I think that my worst day was, and I feel bad saying it, because she's here now, the day I met Kelly Cutrone and she made me cry." But she quickly clarified, "I love Kelly."

July 14, 2010 06:35:38 GMT

"" is stepping up the game in the third season, coming out with a story line that will shock fans out there. One of the three male characters in the show will come out of the closet. "We want to address the issue in a real and relatable way," co-executive producer Jennie Urman confirmed to EW.

The publication said this gay stuff is not going to be like the experimental relationship between Adrianna and Gia in the second season but a real one. Urman also said that this coming-out plot is just one of "great story lines" that can be expected from the new season.

July 14, 2010 04:40:29 GMT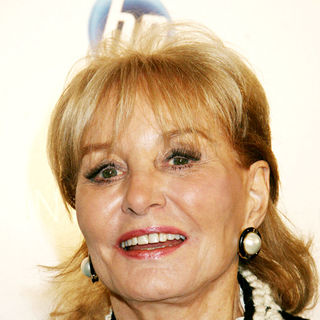 Recovering U.S. newswoman is in talks to bring her life story to the small screen in a documentary about her 50-year career. Walters, 80, is negotiating with TV executives at HBO to adapt her best-selling memoir, "Audition", into a made-for-TV-movie, reports the New York Post.

Her representative Cindi Berger has confirmed there is "a lot of interest" to develop the biopic, but declined to discuss which networks had made serious offers. Walters, who underwent heart surgery to replace a faulty valve in May, returned to her hit ABC network show "" on Monday, July 12, appearing via video link to assure fans she is "fully recovered" from the procedure. She is expected to make a full return to the program in September.

July 14, 2010 04:18:02 GMT

In the aftermath of the disastrous homecoming dance, the girls try to sort out the devastation that is left behind. Next on "", parents, boyfriends (secret ones, possible ones and current ones), siblings and friends are all in flux and if the little liars don't act fast the situation could go from bad to worse.

And to top it off, the girls are sitting on some killer information about Toby that some people would die to get their hands on. Speaking of the mysterious character, depicter Keegan Allen said, "He only talks when he needs to talk and when he does talk there are like clues. He really thinks things out. He's a man of few words."

July 14, 2010 03:37:06 GMT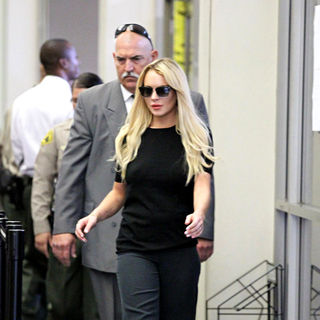 has reportedly been offered more than $500,000 to open up about her personal troubles for a new TV interview before she begins her 90-day jail sentence. The "" star is due to surrender to authorities on July 20 to begin her prison term at the Century Regional Detention Facility in Lynwood, California.

But U.S. TV bosses are eager to land an exclusive chat with the 24 year old before she heads behind bars - and New York Post's gossip column PageSix claims bidding for a Lohan interview has reached a staggering $500,000.

July 14, 2010 03:33:16 GMT
FOX has unveiled the dates its new and returning shows will premiere this Fall. Since baseball will be taking a late coverage again this year, FOX is playing safe by debuting most of them in the traditional premiere week which takes place between the third week of September and the first week of October.

One noticeable difference between this year's and last year's schedule, FOX is not going to air an original programming on late Saturdays which is left vacant after the cancellation of "The Wanda Sykes Show" in midseason. Instead, the network is going to re-run its newbies "" and "".

July 14, 2010 02:44:24 GMT

Supergirl will pay her homage to the final season of "". It has just been confirmed that which is now starring in ABC's "" as an alien, will reprise her role as Clark Kent's cousin who, after the destruction of planet Krypton, was also sent to Earth in a ship that arrived at the same time as baby Kal-El's.

Supergirl aka Kara was last seen in the eighth season briefly but her story ended at the end of season 7. In this tenth and final season of "Smallville" she will return for an episode that tentatively airs in October. No idea yet how she would incorporate to the story, but this may be explained in the "Smallville" panel at the San Diego Comic Con which is held on Sunday, July 25.

July 13, 2010 09:13:11 GMT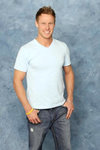 Sales consultant Kirk DeWindt from Green Bay, WI was the last man kicked out of "", Ali Fedotowsky's edition. This week's episode is about the homecoming visits where Ali is brought home by the four remaining men and introduced to their respective family.

Ali started the homecoming date with Roberto whose parents gave blessings to both of them and in case Roberto wants to propose to Ali. From Roberto's Tampa, Florida home, Ali traveled to Cape Cod, M.A. to meet Chris L.'s family. She was greeted by Chris' brothers, their wives and his father. Chris' mom has passed away and Chris regretted the fact that he could not introduce his possible wife to her.

July 13, 2010 08:26:54 GMT
It is 's words against her own rep's when it comes to whether or not she was signed to "". The latest rumor floating around says the bisexual reality star has been dropped from the show's list but her rep denies she was ever officially involved.

"There was no confirmed time that she was going to be a part of 'Celebrity Rehab'," the rep tells the Daily News. Back in early June, Tequila wrote on her blog, "So it's OFFICIAL! I am confirmed and have definitely decided to sign on to join 'CELEBRITY REHAB 4 WITH DOCTOR DREW' on VH1!!!!!!!!!!"

July 13, 2010 07:36:22 GMT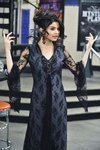 has confirmed that she would be in her final year filming "". In an interview with MTV, the star of "" revealed how heartbreaking it is to do the Disney series for the last time but how exciting it is to continue with other projects.

"Unfortunately, I'm doing my last season of my show, which I'm really heartbroken about," Gomez confirmed. "That's gonna be a terrible time for me. I'm gonna do a movie for my show, which I'll be excited to end it with, and then a tour."

July 13, 2010 06:53:08 GMT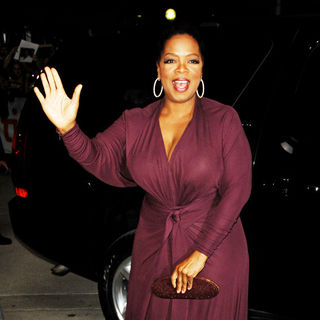 There have been words circulating that an unauthorized biography of will make it as a TV project. The report has now been confirmed as producer Larry A. Thomson went to the press to announce that he has acquired the right to the book titled "Oprah: A Biography" by Kitty Kelley.

"I happen to be from Mississippi where she is from, and I know her career very well," Thompson said. "I think it's a fabulous story, and it's certainly a challenge, but Kitty Kelley's extensively researched book offers us the factual foundation to frame our cinematic portrait of this powerful and beloved icon."

July 13, 2010 06:07:24 GMT

is going to aid and Matthew Senreich in spoofing "Star Wars". The actor has joined "Robot Chicken: Star Wars Episode III" as the voice of Anakin Skywalker who will later be known as Darth Vader.

Beside Efron, of "", Mike Henry of "" and Anthony Daniels from the original "Star Wars" films have also been added to the voice cast, the first two as RC:SW and the latest as C3PO. The new cast join the regulars which include , and among others.

July 13, 2010 03:58:26 GMT
"" is going to lose its Stella Bonasera and gain a new leading lady. who portrays the female detective is not going to renew her contract for another season. No specific cause has been mentioned in her personal statement, but rumor has it she refused to accept a new deal offered by CBS.

"I made some amazing and lifelong friendships during my six seasons on 'CSI: NY', and I will treasure them forever," the actress who played Athena in "" said. aka Stacy Warner on "" is touted to replace her although no deal has been reached.

July 13, 2010 03:34:10 GMT

American socialite Tinsley Mortimer's TV show "" has been axed after just one season. The reality star appeared in the series with her friends and family, but Mortimer - along with her mother Dale Mercer and sister Dabney - reportedly complained over the way they were portrayed in season one.

And bosses at U.S. TV network The CW have now decided to pull the show following disappointing viewing figures, according to New York Post's gossip column Page Six.

July 13, 2010 03:16:11 GMT

A new wave of 2010 Teen Choice Awards nominations reveal more nods for ABC Family shows as well as "", "" and "". This new nominations are prompted by thousands of requests and suggestions from fans to take the best of the best and put them into third and final round, all about the summer.

"" which earned four previously, adds another four in this round. "", due to its status as new summer show, finally gets a recognition in the categories of Choice Summer TV, Choice Summer TV Star Male and Female.