May 07, 2010 06:17:33 GMT

"I'm not crazy," says during her guest starring appearance on "" next week. Demi plays a troubled teenage patient whose parents brought her in to Seattle Grace for schizophrenia. She will fall under the care of Karev.

Also in the episode airing May 13, an elderly patient admitted into the E.R. for a heart condition sees a familiar face, a long lost love who happens to be in the E.R. as well for a fractured arm, and the staff find themselves caught up in their love story. Meredith can't help but tell Cristina about her suspicions of Owen - which inevitably messes with Cristina's head.

May 07, 2010 04:08:59 GMT

Jesus Christ has made a guest starring appearance in "" but he's about to be given his own series. Comedy Central is thinking of having a cartoon series about the Christian leader and announced on Thursday, May 6 that it's indeed in the works under the title "JC". Already, the Catholic League issued a protest against the development.

The extremist group's president Bill Donohue encouraged people to take real action and posted Comedy Central's CEO's address on its . He also said that Jesus is not only praised by Christians but also the Muslims, revealing "We will not only contact the Catholic community, we will contact Muslim organizations as well."

May 07, 2010 03:37:23 GMT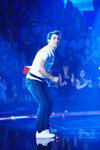 One week shy of its episode, "" adds the hype by releasing one more sneak peek. If the previous promo gave away only Kevin being cheered and under pressure, this one sheds more light on him playing the actual game as well as who are in the audience to support him.

Kevin's wife Danielle Deleasa sits next to brother in law who at one point stands up to cheer on his brother. The littlest of the Jonas clan, is also in the audience, watching anxiously as Kevin tries to get 500 clicks within 60 seconds while 4 speedometers are attached to his arms and legs.

May 07, 2010 02:57:19 GMT

One person is not in line with "" creator to have as a theme. who plays Mr. Schuester on the musical series says he's not keen on having Britney's songs in one episode like they did for last month.

Britney's manager, Adam Leber, began campaigning for a special episode featuring his client via Twitter in April, writing "Do you guys want to see a Britney Spears episode of Glee?" Ryan Murphy then responded, "I'm interested in the Britney Spears idea. I've always loved her. I'm entertaining it. I think young kids would like that."

May 07, 2010 02:24:27 GMT

"" will close down the first season next week with "Founder's Day". The celebration has finally arrived, and everyone is busy with last-minute preparations for floats and fireworks. But they do not foresee what awaits at the end of the day.

Although Damon and Alaric do their best to stop him, Johnathan Gilbert sets a plan in motion that brings Founder's Day to an end amid chaos, destruction and death. Anna informs Damon that all will happen when the fireworks start.

May 06, 2010 08:16:37 GMT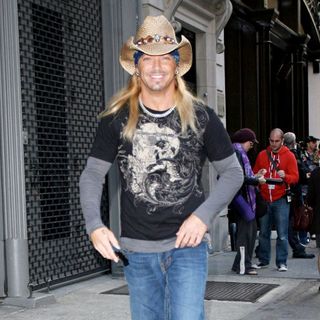 Reality TV bosses are hoping will be well enough to make an appearance on "" - because he was such a big hit on the show. Sources claim the ailing rocker had made it to the finals of the hit show before a brain hemorrhage in late April forced him out of the program.

But, after checking out of hospital in Arizona in early May to recover from surgery at home, the 47-year-old rocker is in demand with show bosses. An insider tells Life & Style magazine Michaels had made it to the final four before he fell ill.

May 06, 2010 07:48:39 GMT

A charming new guy comes to "" but he's been in jail for "murder". In the May 12 episode of the new ABC series, an ominous fearsome hawk soars over Haplin's unsuspecting residents as the Thaw Fest celebration is about to start.

Tommy must walk a precarious line when it comes to Friddle's murder, as a state investigator moves in to assist him. Andrew Haplin, still upset over girlfriend Georgia's assault, exacts revenge on who he believes to be the perpetrator - pays for the consequences.

May 06, 2010 05:04:17 GMT

"J.O.N.A.S!" will no longer be recognized by its first season title because Disney Channel is changing it to "JONAS L.A.". In the wake of season 2 premiere, Disney would like to introduce new music, setting and format of the series which is returning on screen Sunday, June 20 at 8:30 P.M..

In this season, the production has gone stage-less and is produced entirely on location around Los Angeles. It showcases music performances as the portray a band of brothers navigating new waters. The soundtracks which will be included in the season are "L.A. Baby (Where Dreams Are Made Of)," "Chillin' in the Summertime" and "Your Biggest Fan" among 10 others.

May 06, 2010 03:40:39 GMT

The new collectible poster and second minisode of "" arrive at the same time. The work of art features a specially-made bandage for those who have been bitten by vampires. The item for fang marks is called Vamp Stamp.

Meanwhile, the latest episode of "A Drop of True Blood" webisode is centering on the young vampire Jessica. She's in the bar looking for a man's companion when suddenly a preacher approaches her and starts to tell her how dirty she is in the eyes of God. Pushing her with the word "whore", the preacher got a good look of Jessica's fangs.

May 06, 2010 02:22:04 GMT
The first announced to be safe on "" result night was Lee Dwyze who was later joined in respective order by Crystal Bowersox and Casey James. This left Michael Lynche and Aaron Kelly in the bottom two. The former was hailed for his rendition of 's "The Way You Look Tonight", and many agreed with the judges. Aaron was sent home.

The 17-year-old was singing "Fly Me to the Moon" on the performance night. Both and agreed that he pulled off a stellar performance but and did not. "Compared to last week, I think it wasn't as strong," Kara said.

May 05, 2010 09:15:45 GMT

A new guy who is more good looking than a Jonas and less American than an Idol is visiting the famous zip code "" next week. Latin recording artist guest stars as Javier, a pop star who is romancing Adrianna and blocks Navid's way to tell her how he feels.

Also in the episode called "Javianna", Jen has taken control of Naomi's finances and puts her on a tight budget, resulting in an instant meltdown by Naomi. Without her credit cards, Naomi is too distracted to realize Liam is in need of support to deal with the departure of his father, so he turns to Annie for comfort.

May 05, 2010 06:57:55 GMT

ABC is investing on the series finale of "" by extending the television event with additional 30 minutes. On May 23, the originally two-hour episode would run from 9 to 11:30 P.M.. Creators Damon Lindelof and Carlton Cuse finished the editing on Monday, May 3, tweeting "We're done. Amen".

Lindelof and Cuse previously said that they could not cramp all the answers in the finale which has been titled "The End". But apparently, they need more than two hours just to tie some of the loose ends.

May 05, 2010 04:23:30 GMT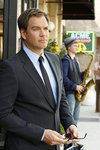 has launched a campaign to persuade U.S. TV bosses to let him show off his singing skills in a musical episode of hit crime series "NCIS: Naval Criminal Investigative Service ". Weatherly, who plays Agent Tony DiNozzo opposite actor on the series, showcased his musical talents on the "NCIS" soundtrack, and now he's dreaming up plans for the detective pair to sing and dance on the programme.

He tells the New York Post, "If there's a crime show that can get away with it, we're on it... Mark Harmon has done some cowboy singing in the past." But Weatherly admits convincing TV bosses to sign off on the idea has been a challenge: "We have talked about it... there are certain people that think that it would be a disaster."

May 05, 2010 04:18:14 GMT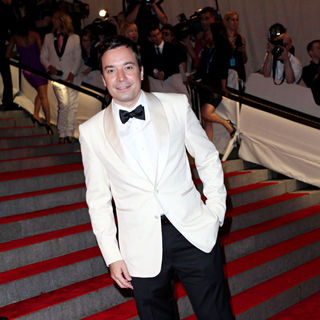 gets to spread his jokes and antiques to people in television later this year. The comedian and late night talk show host was only a guest at Primetime Emmy Awards last year but he gets to host the event this year, taking over from .

"Hosting the Emmys has been a dream of mine ever since they told me I was doing it," Fallon joked after the Academy of Television Arts & Sciences made the announcement. Executive producer Don Mischer meanwhile said, "Jimmy has many talents. He can sing, he can dance, he does impersonations, and he does it gracefully and with ease. I think he'll make a terrific host and we are really looking forward to working with him."

May 05, 2010 03:37:25 GMT

Viewers will finally learn the truth about Jacob and the Man in Black in the May 11 episode of "". In the preview, the Man in Black says to Jacob, "Do you have any idea how badly I want to kill you?"

The official synopsis from ABC is kept relatively short, saying "The true motives of John Locke are finally explained." The preview shows Smocke showing two sides - light and dark, good and evil - using Othello seeds.