June 24, 2010 06:05:27 GMT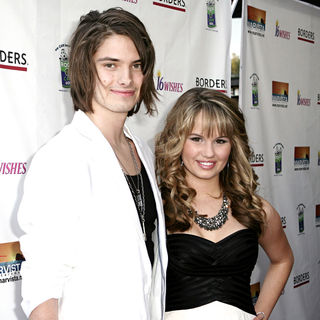 brought two special guests to the premiere of Disney Channel's "". Her older brother Chase Ryan, who has a minor role in the TV movie, and her dog Presley tagged along at the event held on Tuesday, June 22 evening at Harmony Gold Theater, Los Angeles.

"A little set secret, while you're looking around Abby's room in the movie, the director heard that Chase was a singer and he saw the videos of us," Debby said about Chase's cameo. "So he suggested that we put pictures of Chase Ryan, the singer all around Abby's room like she's a fan of Chase Ryan. You have to look really carefully...his album cover is on the wall. It's actually in the trailer too."

June 24, 2010 03:44:27 GMT
54 years and 13,858 episodes after, "" pulled down its curtain for the last time. The daytime show which catapulted the career of , Jennifer Landon, Mary Beth Evans and Larry Bryggman among others has been canceled by CBS and failed to find a new platform that would keep the show going.

In a report by EW, the final episode was taped on Wednesday, June 23 in Brooklyn, New York studios. "While we are sad to see 'As the World Turns' come to an end, we remain proud of the achievements the show has made over the last 54 years and are extremely grateful to the loyal fans who invited us into their homes every day," Brian T. Cahill, senior VP and managing director of TeleNext Media Inc. said.

June 24, 2010 03:23:13 GMT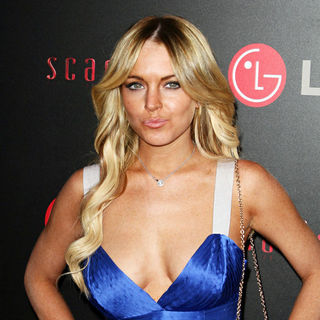 has launched an angry tirade at TV bosses over a new reality show which appears to show her turning up late for a photoshoot - the troubled actress is adamant she was "set up". The "" star was booked to feature in an episode of new Bravo series "Double Exposure", which offers a behind-the-scenes glimpse into the work of celebrity photography duo Markus Klinko and Indrani, and fashion stylist GK Reid.

Lohan signed up for a photoshoot back in September to promote her leggings brand, which would be taped for the show. But the actress is fuming after discovering the episode, which aired in the U.S. on Tuesday, June 22, was titled 'Is Lindsay Here Yet?' and focused on her tardiness.

June 24, 2010 02:59:29 GMT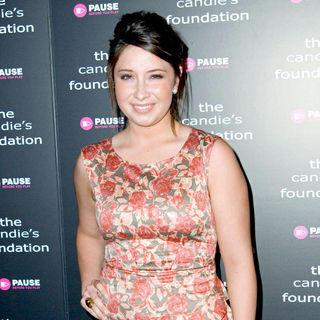 "The visitor everyone's buzzing about" Bristol Palin will visit "" on June 28 and a preview of her cameo has been released. The Sarah Palin's daughter, who had a son at the age of 18, shot her part in Los Angeles earlier this year.

"Bristol Palin is the most famous teenage mother in America," said the show's executive producer Brenda Hampton in a statement. "I think she will bring additional attention to the issues facing teen parents that we've been exploring for a couple of seasons now." In return Bristol said, "I am thrilled to be on this show and to be a part of a program that educates teens and young adults about the consequences of teen pregnancy."

June 24, 2010 02:27:23 GMT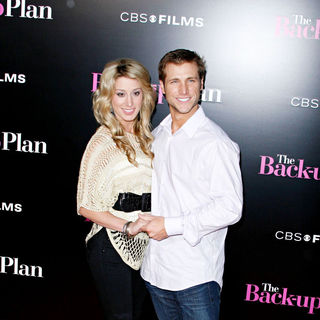 The break-up of latest "" couple will not be a case of 'he said, she said' any longer. Jake Pavelka and Vienna Girardi will come face to face again and tell the world the real reason of their split in "" special.

ABC, in its quick move, has arranged the two to reunite on July 5. Telling Extra's , Jake explained what viewers can expect. "Hopefully, it's gonna be some closure for me," Jake said. "America was there and stood with me at the birth of our relationship, and I think I owe it to them and to myself and Vienna to let everybody be there at the end of it."

June 23, 2010 08:14:24 GMT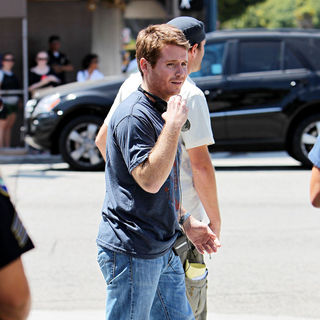 switched places for a day, becoming the director of an "" episode. The photos taken from the set have emerged, showing the actor who plays Eric Murphy, directing his co-star both inside and outside Domenico Vacca store on Rodeo Drive, Beverly Hills Tuesday, June 22.

A set report from PopEater said that Connolly is a tough director. He made the cast re-shoot several scenes "even though everyone thought the first few takes were great". Described as "an extreme perfectionist," Connolly reportedly made everyone "annoyed" because the shoot had never taken that long.

June 23, 2010 07:28:18 GMT

Tired of being harassed by "A", the "" decide to put a stop to the anonymous e-mails and text messages by blocking all unknown users. But just because the mysterious ghost isn't looming over their heads, the girls' problems are far from over.

With a surprise visit by a father, a surprise gift from a prospective paramour, getting some unwanted advice and an unwanted scholarly accolade - the girls' lives continue to get more complicated by the day. "Can You Hear Me Now?" airs Tuesday, June 29.

June 23, 2010 06:37:12 GMT
Despite the fact that the split between "" couple Jake Pavelka and Vienna Girardi is still fresh, ABC said they want the engagement ring back. The 3 carat Neil Lane diamond ring which Jake presented to Vienna when he popped the question at the end of the reality show earlier this month is due to be returned.

"The ring will go to production," an ABC spokeswoman confirmed. The deal with the production company is they could keep the jewelry only if they get married, making the bling some sort of a prop. ABC did not say further whether the ring will be used in the next season of "The Bachelor".

June 23, 2010 04:56:17 GMT

The first trailer of Lifetime's TV movie starring has been released along with the first picture of the main character behind bars. In "" which is based on a real story, Hewitt stars as a single mother who switches lane to become a hooker when her family is hit with economic problem.

To be released on July 19, "Client List" is described as "sort of like 'Erin Brockovich' in a brothel." Hewitt's character gets arrested by the police and is forced to release the list of her high-profile clients in order to keep the custody of her kids. She has a moral dilemma for she doesn't want to "hurt those guys".

June 23, 2010 03:49:10 GMT

There will be a showdown between and Nina Dobrev, literally. The actress portrays two characters at the same time on "", the main heroine Elena and the show's villain Katherine. These two characters will finally meet "face to face" in the Fall season.

"I can't talk much about it yet," said executive producer Julie Plec to TV Guide, "but one of the big surprises is that Katherine comes face to face with Elena." The double role proves to be a challenge for Dobrev. She said, "It will be difficult because a lot of acting is reacting to the other person, but it'll be fun to step out of my comfort zone."

June 23, 2010 03:21:37 GMT

"" takes viewers behind the scenes of the season 2 filming before it premieres on Sunday, July 27. The scene shot between Tanya and Ray takes place in Ray's under-construction house where Tanya finds Leonore's clothes in the bathroom.

Commentaries from creators slash executive producers Dmitry Lipkin and Collete Burson are mashed with commentaries from cast and . "Tanya just keeps trying to do the right thing but there are a lot of obstacles in the way," Adams said.

June 23, 2010 03:00:55 GMT

's celebrity guests , John Henson and were left in the dark during a taping of his U.S. talk show on Monday, June 21 - after a black out hit the TV studio. The stars were all lined up to appear on "", but just an hour before the shoot was scheduled to begin, a power failure struck the Los Angeles building where the show is taped.

But resourceful host Kimmel refused to let the black out stop production, and used the webcam on his laptop computer to record the entire program, according to the show's publicist Chelsea Hettrick. Hettrick admits the celebrity guests were "going with what happened", with Bentley changing his planned performance to play an acoustic set with his band.

June 23, 2010 02:40:03 GMT

Two characters on "" are due to be back for the sixth season. and have signed on to reprise their roles as Nancy's older sister Jill and Nancy's obstetrician Dr. Audra Kitson when the show returns August 16.

Both Jill and Audra happen to have something in common, Andy. The former once slept with the brother in law of Nancy and the latter dated him. No clue yet how they would fuse themselves in the new season's storyline. The end of last season saw Nancy and her entourage fleeing after Shane struck Pilar with a croquet mallet.

June 22, 2010 09:03:19 GMT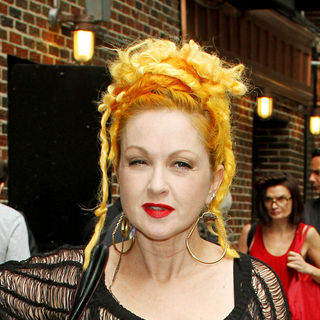 Pop star is inviting cameras into her New York home to document her family life for a new reality TV show. The "Girls Just Wanna Have Fun" hitmaker has teamed up with acclaimed "" producer Mark Burnett for the untitled new project.

Lauper will appear alongside her husband of 19 years, actor David Thornton, and their 12-year-old son Declyn in what the star describes as "the comedy of our lives", reports the New York Daily News.

June 22, 2010 08:00:28 GMT
The competition within "" is getting tighter with seven men remaining. Ali Fedotowsky had sent home two more people this week, dismissing Kasey Kahl and Craig N. from her list of potential man to marry.

Ali and the nine men headed for Iceland where the dating sessions were divided into three, a solo, a group and a two-to-one. Kirk was lucky to be picked as a one-on-one date for Ali. They went to a clothing store and kissed each other all the way. Kirk got a rose at the end of the date.