June 15, 2010 08:04:28 GMT

More and more former cast are paying "" a final tribute by agreeing to come for at least one episode. Following the news that who plays Matt will return to the show that catapulted him to success, EW said that and have also struck similar deal.

However, unlike Gilford who is scheduled to appear in four episodes including the season finale, Palicki has less episode commitment. The actress who tackles the role of Tyra is likely to come back in the last two episodes while Kitsch who plays Tim will join Gilford in the final four.

June 15, 2010 07:22:04 GMT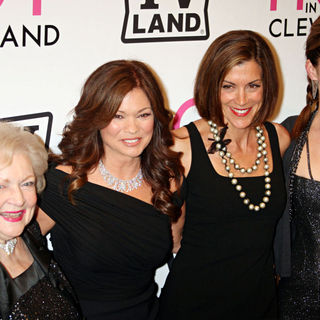 showed her best smile when attending the special red carpet event for "". The television world's hottest commodity showed her support to the new TV Land series by coming to the premiere held at New York City's Crosby Street Hotel on Monday, June 14.

She was accompanied on the photo call by her co-stars , , and who were all dressed up in black. Beside the main cast, there were also familiar faces on television such as , , Christian Siriano, , and .

June 15, 2010 05:02:44 GMT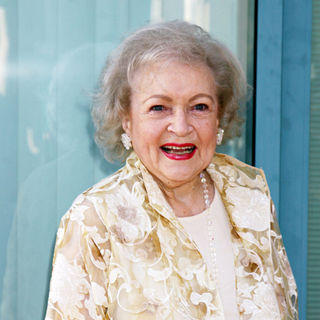 Beloved actress has ruled out boosting her career comeback with an appearance in a reality TV series, insisting she's not a fan of the popular genre.

The former "Golden Girls" star has breathed new life into her TV career at the age of 88, recently launching her own U.S. comedy series "", and delivering a highly-anticipated performance on sketch show "".

June 15, 2010 04:33:31 GMT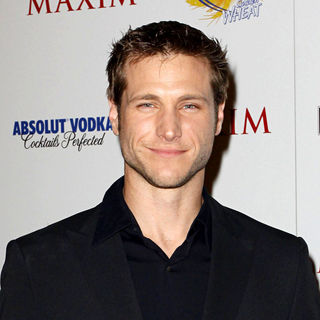 "" star Jake Pavelka will finally do fiction for he has been cast to play a role in Lifetime's "". "I am honored to be a part of 'Drop Dead Diva' this season, and cannot wait to meet the cast and crew," Pavelka said.

He went in audition and right away won everyone's attention. "When Jake came into the office to audition for the role, the whole production came to a stop. Everyone wanted to talk with him. He was so gracious and charming. He was spot-on and won the role in the room," creator and executive producer Josh Berman recalled.

June 15, 2010 04:23:48 GMT

is set to follow in the footsteps of talk show queen after signing a deal to develop her own TV series with the media mogul. The Playboy model-turned-actress has landed a development deal with Winfrey's Harpo Productions.

Harpo executives have not elaborated on the content of McCarthy's series, but they insist it won't be in a similar format to the TV star's current U.S. chat show, "", which will go off the air next year. Executives have yet to confirm if McCarthy's series will launch on Winfrey's new TV network, the Oprah Winfrey Network (OWN).

June 15, 2010 03:54:05 GMT

AMC has started airing the promos to the fourth season of "", releasing three videos that have different point of views from two of the main characters. The first one is a mash up of scenes from the new season which will see Don Draper starting a new ad agency after his life fell out of control in the third season finale.

The second promo recalls the time Don as a man who has it all before his wife Betty opens the Pandora box. The lead male is giving himself a fresh start at work when Betty kicks him out of the house and takes the children with her.

June 15, 2010 02:57:33 GMT

The names that will compete in the television category of 2010 Teen Choice Awards have been unveiled. "" and "" are close to dominate the list but it is "" that has the biggest chance in multiple winning with its six nominations. Naturally by network, it's The CW on the lead.

"Gossip" is followed closely in the drama category by "" which earns four. They have a stiff competition in the category of Choice TV Actor where two of "Gossip" cast and will battle it out with "Teenager" cast Ken Baumann and .

June 14, 2010 08:51:41 GMT

"" season 3 officially kicks off on June 13 and the story of Sam's family continues to peel away in the second episode. In "Beautifully Broken", Tommy puts his rifle on Sam's temple, not knowing who he is. Sam tests the strength of his family bonds.

Meanwhile, the show welcomes a new vampire in Bon Temps. Played by "" alum, , bloodsucker Franklin Mott is the new love interest of broken-hearted Tara whose boyfriend Eggs was possessed by demon and killed last season. Described as tall, dark and handsome, Mott is to share an immediate and torrid connection with Tara when he steps in the Merlotte's.

June 14, 2010 06:48:11 GMT

Four years and six wives after, "" will draw the curtain down with the final years of King Henry VIII of England. In the series finale, Henry defeats one final political foe but faces mortality and the ghosts of his former queens, who appear for a final confrontation.

Two clips from the series finale recount the time the aging King had a conversation with Charles Brandonas as well as him giving final goodbyes to his closest ones. The talk between Brandon and the King discusses about man's greatest enemy which is time. The teary farewell goes to Henry's daughters Mary and Elizabeth, and last wife Catherine Parr.

June 14, 2010 06:15:28 GMT
Lifetime moves on with its plan to have a spin-off to "", casting as a lead character. The network will also debut some sort of a backdoor pilot to the original series later this year.

The spin-off which is yet to get a title will center on Brigid Brannagh's Pamela who is now divorced from her Delta Force soldier husband. Upon being single, Pamela takes back her old job as an Atlanta cop and her partner is Union's Detective Gina Holt.

June 14, 2010 04:31:20 GMT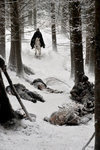 HBO has finally given the first push to "" by releasing the first teaser trailer before the highly-anticipated premiere of "". A drama starring , "Thrones" sees a harsh family by the name of Starks of Winterfell who is as unyielding as the land they were born to.

Long ago, in a time forgotten, a preternatural event threw the seasons out of balance. In a land where summers can last decades and winters a lifetime, trouble is brewing. The cold is returning, and in the frozen wastes to the north of Winterfell, sinister and supernatural forces are massing beyond the kingdom's protective wall.

June 14, 2010 03:41:40 GMT

"" judge is reportedly in talks to take over 's U.S. talk show. The veteran broadcaster's programme, "", has experienced a slump in ratings over the last year and bosses at the CNN network are said to be discussing a replacement for the 76 year old.

And Morgan - who fronts his own series, "Piers Morgan's Life Stories", in the U.K. - is reportedly in negotiations to take on the role. A source tells Britain's Daily Mail, "CNN bosses have been desperately searching for somebody to revamp the show. Larry's ratings are massively down year on year - and Piers is just the chap (man)."

June 14, 2010 02:57:08 GMT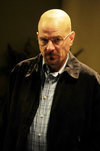 Walter White and Jesse Pinkman get to live another season. AMC, in a somewhat predictable move, has officially renewed Emmy-winning series "" for a fourth season. The renewal news is confirmed by THR following Variety's report that AMC and Sony Pictures TV are "on the verge" of announcing the pick-up.

With critical acclaims that the series have achieved and the constant rise in rating, the series is a power to AMC. The only hesitation in producing another season is the cost. One episode is roughly taking $3 million which is comparably high for basic cable dramas. Thus, AMC and the studio had to arrange the budgeting before landing a decision with the agreement of AMC paying for budget overruns.

June 12, 2010 07:34:43 GMT

Professor Farnsworth reminds the temporarily-amnesiac Fry of how their spaceship passed through the Panama Wormhole in the first clip of "" season 6. The Comedy Central animation returns on screen June 24 with the episode "Rebirth" where, after the events of Into the Wild Green Yonder, all the characters will be reborn.

"Matt [Groening] and I decided to make sure people knew right away that this was Futurama in its classic half-hour form," executive producer David X. Cohen said in a chat with EW of what can be expected from this season. "We wanted to quickly establish in the first episode that the characters are back from their DVD adventures. Fry and Leela return relatively quickly. Very quickly we get back to the Planet Express headquarters in New New York City - and the only slight hitch is that everybody is dead."

June 12, 2010 06:42:59 GMT

Devoted fans of "" can relive the moment through an online game which first trailer has just been released by Bigpoint and SyFy. "Battlestar Galactica Online" is the upcoming MMO (Massively Multiplayer Online) which will put gamers either as Human or Cylon/Man or Machine.

It will debut on SyFy's website first as a 30 day exclusive before going public. The game, which uses the browser-based 3-D software technology by Unity, will include tactical space combat, exploration, and mission-based quests. Some elements from the Emmy-winning series as well as storyline are embedded in the game.