April 23, 2010 02:26:01 GMT
Comedy Central is not taking a risk of them getting killed by a radical Muslim group so they censored the "" bit which was deemed an insult to the religion's Prophet Muhammad. Two recent episodes of the satirical animation featured the holy figure in bear costume which Revolution Muslim took as an insult. The group quickly responded with a message on their official website.

The post, written by Abu Talhah Al-Amrikee, said, "We have to warn [creators] Matt [Stone] and Trey [Parker] that what they are doing is stupid, and they will probably wind up like Theo van Gogh for airing this show. This is not a threat, but a warning of the reality of what will likely happen to them." van Gogh is a Dutch film maker who was killed by an Islamic extremist in 2004.

April 22, 2010 08:36:37 GMT

The fifth promo poster of "" is released along with the announcement that people of Bon Temps, Sookie in particular, are looking for a missing person. Vampire Bill, who was kidnapped at the end of season 2, is declared a missing person in the back of every TruBlood bottled drink.

The poster allows fans to get more personal details about Bill. Known as William Thomas Compton, the 174-year-old vampire weighs 165 lbs and is 5'10" tall. He was last seen at Maison de Paris - just outside of Bon Temps, Louisiana - wearing a navy suit, white dress shirt and navy patterned tie. According to creator Alan Ball, the fate of Bill is found out as soon as the first episode which airs June 13.

April 22, 2010 08:02:21 GMT

"" creator Ryan Murphy is already in talks with to stage a sequel to his episode tribute to the Material Girl, which aired in America on Tuesday night, April 20. The Madonna special, which featured the "Glee" cast performing the pop superstar's songs, was a big hit among TV viewers - 13.5 million people tuned in to see the episode.

And Murphy wants a second shot at Madonna's hits. He tells EW.com, "Madonna and her people are into it and want it to happen."

April 22, 2010 07:20:27 GMT

Starting April 28, "" begins the story arc that involves Academy Award-winning actress . In four episodes, Stone will portray ADA Jo Marlowe who is a former cop and partner of Stabler before changing lane to become a prosecutor. The character is particularly interesting for she often says "the right wrong things".

When two sisters are killed in a fire, Detectives Olivia Benson and Eliot Stabler are confused about why they are called to investigate. They soon discover that Stabler's old partner, ADA Jo Marlowe, has been put on the case - despite the absence of a sex crime - because the two victims were so young, and that she has enlisted the duo to help.

April 22, 2010 06:36:33 GMT
and his two siblings were hard at work, shooting scenes for the upcoming episodes of "J.O.N.A.S!". Taking place on Wednesday, April 21 morning, the filming was taken outdoor in San Pedro, California.

Joining the at the film set are who missed several episodes in the second season due to her commitment to "Starstruck". Chelsea, who plays ' love interest Stella in the series, holds hands with the co-star on the beach.

April 22, 2010 04:11:42 GMT

In just two hours, "" successfully raised more than $15 million as part of "Idol Gives Back" special. The money raised before the east coast airing was done is expected to escalate in the next few hours. The charity program, which started in 2007 and is revived after last year's absence, has raised more than $140 million throughout the years.

The money will go to charity organizations such as Save the Children, the Children's Defense Fund, America's Second Harvest, Boys & Girls Clubs of America and Children's Health Fund. Indeed, the focus is shifted this year since America itself is going through economy crisis. Producer Cecile Prot-Coutaz said, "This year, we're a little bit more weighted toward domestic causes."

April 22, 2010 03:18:44 GMT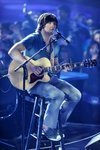 Tim Urban's charming smile can no longer help him to stay on "". The aspiring singer who is dubbed Teflon Tim for his good looks and mediocre voice, finally got voted off this week when his version of ' "Better Days" failed to inspire.

On the performance night, said that his performance was just OK. compared Tim's performance to soup of the day, sometimes you like it sometimes you don't , and last night, she didn't like it. said it was not his best performance while thought it was an improvement although it was "a bit of a let down".

April 22, 2010 02:17:52 GMT
"Idol Gives Back" this year kicked off with a video greeting from President Barack Obama and his wife Michelle. " '' has always been about changing lives - on the stage and around the world," President Obama said. "We want to thank American Idol for the example they're setting, and encourage everyone watching to make a contribution."

Obama then imitated judge by saying, "You're all my dogs." The First Lady wouldn't miss the chance to mock the judges too, telling to "be nice". Afterwards, welcomed the four judges who each brought back stories from around the world.

April 21, 2010 09:03:57 GMT

In the next "", one team raises the most money at a task ever. A sneak peek of the April 25 episode is available to show how the celebrities are having fun while trying to assemble a celebrity workout class. in particular, starts the task by joking around with her teammates while the trainer looks pissed.

Since was dismissed, Rocksolid only had two members left. Thus Donald Trump mixes up the teams with Sharon fronting Rocksolid and Holly Robinson Peete taking Tenacity. Sharon's team are and while Holly's team are , Curtis Stone and Summer Sanders.

April 21, 2010 06:46:40 GMT

Done with the highly-anticipated episode, "" moves on with . The actress reprises her role as the former glee star of McKinley High in the episode "Home". "I'm gonna get myself a bikini wax and I'm gonna see you tomorrow," April Rhodes says after Will tells her he's divorcing his wife.

In another side, Kurt sets his dad, Burt, up with an unexpected partner but his plan for a nuclear family may backfire. Sue demands that the Cheerios! go on a crazy diet in preparation for a big interview with "Splits" magazine. Sue tells Mercedes to drop the "attitude because there's a pound or two in that."

April 21, 2010 04:57:28 GMT

A piece of good news comes for anxious fans of "". In order to tide fans over before the show officially kicks off the third season in June, HBO will release mini episodes which are written by creator Alan Ball.

Dubbed "A Drop of True Blood", the miniseries contains six episodes. On its official site, HBO said, "We know #waitingsucks. That's why we're giving you six new True Blood mini episodes, written by Alan Ball. A new one premieres each week starting Sunday May 2, directly following the Season 2 replays at 8. It all leads up to the Season 3 premiere June 13, only on HBO."

April 21, 2010 04:04:23 GMT

In the "" week where the remaining contestants are told to deliver inspirational songs, Crystal Bowersox amazed the audience and the judges with the reality. The mother of one who almost quit the show few weeks ago sang 's "People Get Ready" and was overwhelmed by the song that she cried at the end.

Crystal, who usually is accompanied by her guitar, put down the instrument for this week and did a stripped-down version of the song without music in the first few seconds. The audience cheered when she nailed the high note and she started choking towards the end, particularly in the phrase "just thank Lord."

April 21, 2010 03:07:48 GMT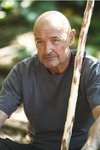 "" will take one week off the air next week but will return on May 4 with a "game-changer". The episode called "The Candidate" is rumored to be Jack-centric but the promo released by ABC is emphasized on Locke and his lunatic quality as the result of being on the island too long.

According to the network's official synopsis, Jack must decide whether or not to trust Locke after he is asked to follow through on a difficult task. "I could kill you, and I could kill every single one of you friends. There's nothing you could do to stop me," Locke says to someone.

April 21, 2010 02:20:18 GMT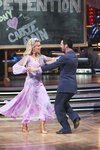 After weeks of low scores from the judges and hanging by fans' vote, is eliminated in week 5 of "". For the first time throughout the tenth season, the mother of eight was in the bottom two, being pitted against . Asked whether she was surprised that she was in the position, Kate said, "Kind-of maybe, but not really."

Kate was too choked up to talk after learning her fate. Thus her partner Tony Dovolani took over, saying "I'm very proud of Kate. 'Cause I know she gets a lot of criticism out there and it is difficult, especially knowing my wife watching with three kids. She has eight kids and she's a single mom, so I give her all the credit in the world for showing up. As exhausted as she was, she still showed up every day."

April 20, 2010 09:48:27 GMT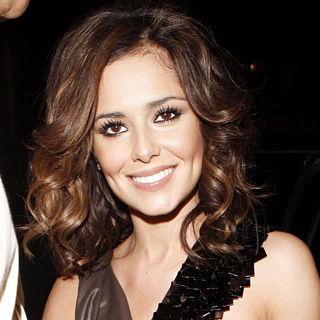 British singer is in talks to land a role in a Disney TV movie, according to a U.K. report. The star, who is a judge on 's British talent contest "", is reportedly holding discussions with Disney producers to appear in a one-off show, similar to 2008's "", which starred the and .

And executives are hoping to make Cole the next big Disney star, following in the footsteps of and , according to Britain's Daily Mirror. A source tells the publication, "Cheryl is the full package. She's got it all - brains (and) beauty. It's unbelievable the level of interest she stirred up in the Disney studios following her recent trips to L.A., where she was making her recent music video."