News
>
Movie News
January 30, 2007 09:32:09 GMT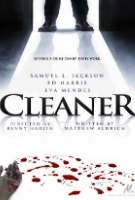 One more star has come to fill in the role in "." The Hollywood Reporter reveals that has landed deal to take part in the thriller along with Christa Campbell.

A joint production of Millennium Films and Anonymous Content, the movie revolves around on a former cop specializing in cleaning crime scenes who finds out that he has unwittingly covered up a homicide after cleaning a murder site of a crime which was never reported to the police.

News
>
Celebrity Gossip
January 30, 2007 09:20:03 GMT
Rock group invades another territory beyond music. The music act has partnered with comic-book production company Platinum Studios to create their very own Comic Book company.

The comic-book entertainment company, called the Kiss Comics Group, run by KISS leaders and Paul Stanley. The company will kick off with a book, "Kiss 4K," and eventually venture out into platforms such as mobile, online, film, television and licensed merchandise products.

News
>
Movie News
January 30, 2007 09:10:15 GMT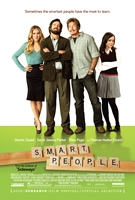 Set to add more profit into its feedbag, Miramax Films has successfully obtained the rights to distribute star-studded romantic dramedy "" around North America region with an eye to release it in fall, Variety has learned.

One of the first productions from Michael London's new Groundswell Productions, the picture concerns on a professor who turns into a bitter eccentric following his wife death, but later learns to reconnect with people after falling for a former student. , , and have all been billed to play the widowed professor, his new love interest, and his recently surfaced adopted brother, respectively.

News
>
Celebrity Gossip
January 30, 2007 08:57:34 GMT
has inked a deal to topline NBC's untitled cop drama from "House" creator/executive producer David Shore.

The project is said to be a light drama with police-procedural elements that centers on a female cop, played by Janssen.

News
>
Movie News
January 30, 2007 08:48:01 GMT
Appears to be quite determined in sparking an acting career, is reportedly engaged in talks for a role of a recovering alcoholic named Nick Charles in a new movie from Roy Vernon entitled "Through a Glass Brightly: The Fall and Rise of an Alcoholic."

Based on Charles' own book of the same name, the project is likely to stay true to the original material which documents the real life events of the author, who lived on the street for twenty-five years after losing his home and family.

News
>
Celebrity Gossip
January 30, 2007 08:33:27 GMT
After numbers of celebrities take the task, it is now and 's turn to get "Ugly". Both movie stars are about to guest star on ABC's hit comedy "Ugly Betty," it has been confirmed.

As of Liu, the actress will appear in two episodes of the Golden Globe-winning ABC series, beginning Thursday, Feb. 15. She will play Grace Chin, a former college classmate whom Daniel Meade, ' role, once stood up for a date. Her first episode is called "Derailed".

News
>
Movie News
January 30, 2007 08:12:33 GMT
Seemingly tends to once again portray a non-fictional character on screen after that in "", is reported by MTV to be in early negotiations to play Freddie Mercury of in a biopic about the man produced by 's Tribeca Productions.

Hopes are coming from Jeffrey Shapiro, drummer for Queen tribute band Under Pressure, for the versatile actor to earn the role as he considers him to be the "perfect choice" in bringing the singer to the big screen.

News
>
Movie News
January 30, 2007 07:30:41 GMT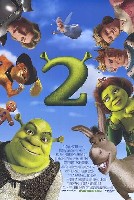 Apparently, the impression that "" left on the moviegoers in Britain has been deep enough to make the flick the top movie sequel of all time above "Terminator 2: Judgment Day."

Yes, the enjoyable CG animated feature soared as the top choice in the survey held by cinema advertising company Pearl And Dean towards 3,000 British filmgoers, beating out more classic, influential movies like "Star Wars: The Empire Strikes Back" and "The Godfather Part II."

News
>
Movie News
January 30, 2007 06:57:56 GMT
Making a breakthrough as the first 007 film to be officially released in China, "" smoothly got its premiere in the country yesterday, January 29 with stars and flying in especially for the event.

"It's been an ambition of mine to get here, and I wish I had more time," Craig remarked while sipping a cup of coffee in a five-star Beijing hotel ahead of the screening.

News
>
Celebrity Gossip
January 30, 2007 06:22:45 GMT
When it comes to family, Brangelina is the best. Yet when it comes to style, and do know what is best. Judging from they way they dress, the couple have been voted the Most Fashionable Parents in Showbiz in a poll conducted by UK baby product brand Cosatto, beating and who are ranked 2nd.

and come in at No.3, while and Guy Ritchie take the 4th spot. Actor and ex wife , who are parents of two, is at No. 5. and publisher Jefferson Hack, who have a daughter together, are ranked at No. 6, followed after by and at No. 7.

News
>
Movie News
January 30, 2007 06:20:23 GMT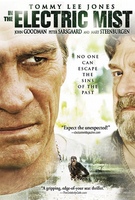 Likely to still get busy for years ahead, has picked up another acting stint in a thriller feature entitled "In the Electric Mist with Confederate Dead", Production Weekly has revealed.

An adaptation of James Lee Burke's 1993 novel of the same name, the project will see Jones as Cajun detective Dave Robicheaux who this time hunts down a serial killer who is preying on the less-then-innocent young. The character previously appeared on the big screen played by in 1996's "Heaven's Prisoners."

News
>
Movie News
January 30, 2007 05:06:19 GMT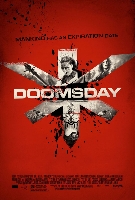 Well, he should become one great addition to the lineup indeed. Rogue Pictures, through co-presidents Andrew Karpen and Andrew Rona, has confirmed yesterday, January 29 that Academy Award-nominated actor is positive to play opposite in its action-thriller project "."

The next directorial project of British filmmaker Neil Marshall after "", the picture will see Mitra portray Eden Sinclair, a member of an elite group of specialists assigned to go to a country infected with virus known as the Reaper. Meanwhile, Hoskins will appear as Bill Nelson, a career policeman who nominates Eden for the mission and monitors its progress.

News
>
Celebrity Gossip
January 30, 2007 04:57:00 GMT
The hit comic character he's created is very famous among people in the whole world. That one reason is enough to place in 19th spot on GQ magazine's annual list of Britain's Most Powerful Men, announced Monday January 29th.

On the actor, a spokesperson for the magazine commented, "Not since has an English entertainer had such an effect on the world." The ranking, claimed by the publication to show men "shaping the fabric and direction of the nation" over the next 12 months and beyond, listed British Chancellor Gordon Brown on No. 1 and Prime Minister Tony Blair in 2nd place.

News
>
Movie News
January 30, 2007 04:35:26 GMT
Responding to moviegoers' growing curiosity on "Bond 22" story following the tremendous success of the 21st installment of 007 franchise, "", writers Robert Wade and Neal Purvis have eagerly provided few information on the project of which script they are working on.

In an interview with The Trades, Wade points out that there is currently no plan yet to present gadget-maker Q and ever-faithful secretary Moneypenny in the flick with Purvis adding the idea of bringing back the former character is actually not a high priority to them.

News
>
Celebrity Gossip
January 30, 2007 04:07:48 GMT
Movie stars and have both, on Monday Jan 29th, been named this year's recipients of the annual Hasty Pudding awards in the US, given by a student drama group at Harvard University.

The awards, announced by Hasty Pudding Theatricals, the nation's oldest college undergraduate drama troupe, are given to performers who have made a "lasting and impressive contribution to the world of entertainment".