News
>
Movie News
December 07, 2006 04:23:39 GMT
Seemingly eager to develop her career as an actress, has nabbed her next acting stint in "", a rom-com feature coming from Summit Entertainment.

Originally planned to roll in September before being slated for beginning-of-January production start, the project sees Hilton's character refuses to marry her longtime boyfriend until he can find the perfect match for her not-so-pretty best friend.

News
>
Celebrity Gossip
December 07, 2006 03:49:33 GMT
and can never have enough of only one marriage celebration. The newlyweds reportedly are planning to hold another wedding party to take place this weekend, Dec 9th to be exact.

The bash, about to be held at the home of Cruise's producing partner Paula Wagner, is "for friends (who) were not able to attend the wedding in Italy," Arnold Robinson, a spokesman for Cruise, told The Associated Press on Wednesday Dec 6th.

News
>
Movie News
December 07, 2006 03:31:05 GMT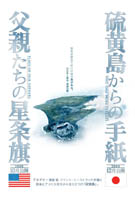 Holding the first major award event of the Oscar season, National Board of Review picked up notable film titles and names as the honorees at its 77th Annual National Board of Review Awards on Wednesday, December 6.

For Best Film 2006, the organization cast its choice on "", the second half of 's two-part look at World War II, placing it on the top spot of its Top Ten Film list which includes "," "," "", and "."

News
>
Celebrity Gossip
December 07, 2006 02:39:45 GMT
His being the first blonde Bond in "" has resulted in many negative response. Nonetheless, that role has also helped launching into the galaxy of superstardom. Thanks to the success of the flick that not only he has become a hot commodity in Hollywood, but also turned into a sought after movie star. On top of all, he has become the darling of many women.

In a recent Internet poll, Craig's name is on the top number one as man most women fantasize about while making love to their partners. His being on the top spot of the poll obviously leaving X Factor judge on second place. Ranked 3rd on the poll of 1,000 adults is , followed after by at 4th and at No. 5.

News
>
Movie News
December 06, 2006 09:56:40 GMT
really has a lot of works to do for the couple years. Previously agreed to star in "" while set to direct "", the striking actor now is preparing himself to produce "The Innocent Man: Murder and Injustice in a Small Town."

Alongside his Smoke House partner Grant Heslov, Clooney will join forces with Warner Independent Pictures to develop the project following their successful attempt to pick up the rights to make it based on John Grisham's nonfiction novel of the same title.

News
>
Movie News
December 06, 2006 09:29:15 GMT
Determined to get its film project "" come to the surface rather quickly, Warner Bros. Pictures has picked up director Chris Kentis and producer Laura Lau to team up together in developing the flick, an adaptation from Douglas Stanton's book "In Harm's Way."

As the film focuses on WWII's U.S.S. Indianapolis which got sunk by a Japanese sub, Kentis is assigned to provide a backstory on why the ship's distress signal went unheeded, how the survivors were spotted accidentally, and how the military made a scapegoat of the ship's commander Charles McVay III. Meanwhile Lau is set to produce alongside Mark Gordon, Akiva Goldsman, and Betsy Beers.

News
>
Movie News
December 06, 2006 08:45:49 GMT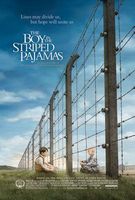 English filmmaker Mark Herman is developing a new project for Miramax. The man is about to direct "" from his own screenplay, Production Weekly has reported.

Based on the best-selling novel written by Irish writer John Boyne, the picture revolves around two young boys of different background who establish a friendship and are caught up in events entirely beyond their control in Germany 1942. Production on the film is scheduled to start in April with taking locations around Eastern Europe.

News
>
Celebrity Gossip
December 06, 2006 08:28:59 GMT
Reports saying has been released from a California rehab center are proven not true. The country crooner, in fact, is still in rehab for alcohol abuse, Access Hollywood has confirmed.

It was reported earlier that Urban was spotted having brunch with wife Sunday Dec 3rd at the Polo Lounge at the Beverly Hills Hotel. Yet, that doesn't mean he's completed his rehab stint.

News
>
Movie News
December 06, 2006 07:57:48 GMT
Extending their collaboration, producers Scott Stuber and Mary Parent are both set to develop a comedy feature based on Mike LeSieur's pitch of which rights they have successfully secured.

While details on the project are being kept under warps, it is revealed that the untitled picture will be a high-concept comedy set at a Las Vegas sales convention. Apart from this, no further information provided yet, so stick with this site for the updates then.

News
>
Celebrity Gossip
December 06, 2006 07:36:47 GMT
Playing action hero role is risky instead of easy. is one real example. The action film star injured his chest while filming the highly anticipated "."

Chan, who first injured his chest in March when a stuntman wearing the wrong shoes kicked him while shooting his recent film "Rob-B-Hood", hurt his chest again while filming a fight scene for the next installment of "Rush Hour".

News
>
Celebrity Gossip
December 06, 2006 07:11:07 GMT
Opera superstar Luciano Pavarotti won't attend this week's Bergamo festival in Italy, it has been confirmed.

Pavarotti actually was expected to attend the Bergamo music festival Wednesday Dec 6th to accept the prestigious Donizetti prize, given in recognition of his interpretations of the opera composer's works throughout the world.

News
>
Movie News
December 06, 2006 06:59:53 GMT
Making a better version of "" official website, Sony Pictures has re-launched the film's site, www.sonypictures.com/movies/ghostrider, with a number of additional features which include character bios, trailers, wallpapers, screensavers, synopsis, and two online games.

Scheduled to open in theaters on February 16, 2007, the picture is an adaptation of Marvel's comic book of the same title and presents a stellar cast consisting of as the titular character, , , and among others.

News
>
Celebrity Gossip
December 06, 2006 06:41:03 GMT
filed a lawsuit Friday Dec 1st in Los Angeles County Superior court, suing Universal Music for allegedly failing to pay more than $US1 million ($A1.27 million) in royalties on sales of the "Grease" soundtrack album.

An English-born Australian singer and actress, Olivia starred in the 1978 movie version of the Broadway hit alongside actor .

News
>
Celebrity Gossip
December 06, 2006 06:09:40 GMT
Talk is heating up that may marry longtime boyfriend next weekend.

Rumors on the street say that Beyonce is planning to throw a four-day birthday party for Jay-Z. Nevertheless, it is widely believed that the celebration will actually be a wedding. "Beyonce is throwing Jay a four-day birthday party, but it's really a wedding," a source said.

News
>
Movie News
December 06, 2006 06:05:58 GMT
All things have been settled for now to bring the life of jazz legend onscreen. TMZ has delightfully reported that is finally on board the project not only as the star but also as the director with Cary Brokaw financing it independently.

In the meantime, the film's screenplay will be entrusted to the hands of duo Chris Wilkinson and Steve Rivele, the Oscar-nominated writers known for their works in other biopics like "Nixon" and "Ali."