News
>
Celebrity Gossip
May 31, 2006 07:18:50 GMT
Wanna know further details on 's life? If yes, then "Dirty Blonde: The Diaries Of Courtney Love" should be an interesting read for you.

It is a 288-page confessional of the singer complete with poetry, journal entries, letters, childhood records, song lyrics, fanzine material, show fliers and never-before-seen photographs that include her late husband, , and their daughter, Frances Bean.

News
>
Celebrity Gossip
May 31, 2006 04:41:55 GMT
Oscar-winning actress and her actor husband Chris Backus happily welcomed the arrival of their second child, a baby boy, Monday afternoon May 29th, 2006.

Named Johnny, the new addition to the celebrity family was born at Cedars-Sinai Hospital in Beverly Hills and weighed in at 7 pounds, 14 ounces.

News
>
Celebrity Gossip
May 31, 2006 04:16:48 GMT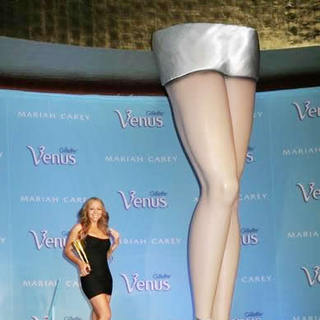 One event links to another just like a chain. Being honored at a New York City ceremony for having the "Celebrity Legs Of A Goddess" has prompted to sign a contract with shaving company Gillette to head their "Legs Of A Goddess" advertisement campaign.

And as she's signed the deal, the songbird is now insuring her legs for $1 billion - approximately £555 million, about which a source close to the singer said "The sum reflects her popularity. She's about to start a US tour and she'll have to be careful".

News
>
Music News
May 31, 2006 03:57:00 GMT
Music group and its touring guitarist Rob Patterson have both parted ways. Patterson was hired as Korn's touring guitarist last summer after founding axe-man Brian Welch left the group in early 2005, that's for everybody to know.

And due to such fact, a replacement guitarist who was not immediately identified has already been secured and is currently out with the band on its European tour. Though so, Patterson, who supposed to remain offstage, did appear onstage during Korn's recent North American tour.

News
>
Music News
May 31, 2006 03:43:44 GMT
Rapper is about to release his new album. The set dubbed "The Year Of The Dog, Again" is not the only big project he has in his head. The star reportedly also is planning to change his name.

"It's just the whole Dark Man thing. Because if you look at it, from a spiritual point of view, the Bible teaches us that we can speak things into existence... And Dark Man, you know, it may not be the best name for me." That's how DMX, who hopes to become a preacher when his rap days are over, told MTV.com.

News
>
Celebrity Gossip
May 30, 2006 08:01:54 GMT
Felling happy upon welcoming the new addition to their family, and celebrated the birth of their daughter, Shiloh Nouvel Jolie-Pitt, by donating $300,000 to local hospitals in Namibia. The amount of donation will be used to help other babies in this impoverished southern African country, according to a government statement Monday May 29th, 2006.

In addition to the $300,000 donation, which was given to two state-run hospitals, the celebrity couple also pledged $15,000 for a school and a community center in Swakopmund, which they once visited during their stay in the country.

News
>
Celebrity Gossip
May 30, 2006 07:38:49 GMT
Having a child? Yes. Getting married? No. That's for actress who is willing to have a child but has no intention of getting married.

Revealing on her willingness to have a child, the actress told interviewers that she is planning to adopt or conceive a child soon.

News
>
Movie News
May 30, 2006 06:58:13 GMT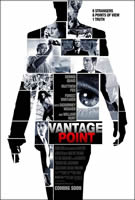 What's new from movie industry is 's addition to the lineup of the forthcoming drama thriller "". The actor reportedly has signed on to co-star in the Pete Travis-directed flick, joining , and .

Written by Barry Levy, "Vantage Point" will be produced by Neal Moritz through his Sony-based Original Film. As of the story, it chronicles an attempt to assassinate the U.S. president in Madrid and is told from five points of view, unfolding in 15-minute increments.

News
>
Celebrity Gossip
May 30, 2006 06:32:38 GMT
Going from one sensation to another that what is doing these days. The pop singer has on Saturday May 20th, 2006 posted a poignant poem which many people believe referring to her rocky relationship with .

Spears apparently posted a poem on her official web site, which alludes to her unhappiness in her marriage with Federline, according to MSNBC.com.

News
>
Music News
May 30, 2006 05:12:16 GMT
Working in entertainment industry, has done almost everything. Though so, still the hotel heiress wants for more. The socialite apparently wants to record an album, which she has already completed actually.

And speaking on her music project, Paris said her upcoming album will be a mix of reggae, pop and hip-hop, with the first single being a reggae song called "Stars Are Blind." She, moreover, will also do a remake of the song "Da Ya Think I'm Sexy?"

News
>
Music News
May 30, 2006 04:37:46 GMT
The attendance at the annual Monaco Grand Prix Ball, held on Saturday May 27th, 2006, were all thrilled when surprisingly popped in, joining the event's ball host before then sang duet of "Redemption Song." Arrived unannounced, Bono walked in tow with rapper .

The Grand Prix Ball raised more than $1 million for Jean's charity, Yele Haiti, which promotes development in Jean's native country. That's for everybody to know.

News
>
Celebrity Gossip
May 30, 2006 03:59:04 GMT
Rumors on the street say that involves in an unlikely romance with British model Sophie Anderton.

Both of them reportedly met at Anderton's 29th birthday party in London's Boujis club and since then on started talking and got on extremely well.

News
>
Music News
May 30, 2006 03:32:25 GMT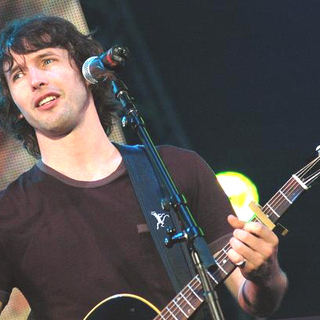 Controversy comes after fame. That's something normal. is one concrete example of it. He is experiencing opposition from people who are sick of hearing his songs on the radio as a result of which a U.K. radio station has banned him from its play-list.

Things began when Blunt defended his music at an awards ceremony last week by telling his critics to turn the radio off if they didn't like his songs. And by now on Essex FM banned Blunt's songs after listeners complained they were tired of hearing his hit singles "Goodbye My Lover" and "You're Beautiful."

News
>
Movie News
May 30, 2006 02:54:05 GMT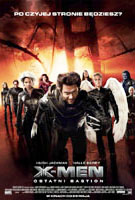 "," the final film in the Marvel comic-book trilogy, successfully taking in $120.1 million in ticket sales in only four days after being released May 26, such amount that brings the highly anticipated flick right to the top position in the North America box office. As a consequence, last week's champ "" slips just one place to be at 2nd position with $43 million.

The DreamWorks Animation film "", taking in another $35.3 million, is at 3rd position, ahead of "" at No. 4 with $8.6 million and "" at No. 5 with $7 million.

News
>
Celebrity Gossip
May 29, 2006 06:40:44 GMT
The self-acclaimed King of Pop made his first ever public appearance since being acquitted of sex-abuse charges last year Sunday May 28th, 2006 in Tokyo. Slated to accept MTV Japan's "Legend Award", the star was greeted by about 100 fans as he arrived in a black van.

Besides receiving the award, during the same event Jacko also paid a visit to a Tokyo orphanage, during which he told a group of 140 excited children "I love you" in Japanese.