News
>
Music News
July 10, 2007 05:14:54 GMT

Failed to get producer Rob Cavallo's hands on their new LP, took over the entire production themselves. The result? A head-banging-must-be with groove driven melody.

The album that will be the follow up of Gold certified "" (2005) initially was about to be Rob's project but the producer, who was behind 's successful set "", was too busy working on 's album and had to let it pass. Avenged then "couldn't wait" and handed a demo to their label Warner Bros. which eventually approved them on self-producing.

News
>
Celebrity Gossip
July 10, 2007 04:57:58 GMT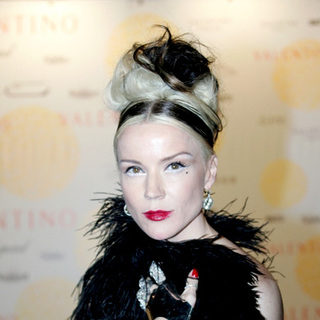 Stayed mum on her much reported affair with rap mogul , at last breaks her silence, insisting she's just a close friend of the music mogul.

Sienna and Diddy were photographed partying together recently, thus prompted rumors they're dating. The actress, to make matter worse, also is claimed to have played a part in the rap star's split with his longtime girlfriend Kim Porter, who mothering his three children.

News
>
Movie News
July 10, 2007 04:35:07 GMT
Feeding the moviegoers with curiosity over J.J. Abrams' secretive film project "1-18-08", formerly known as "Cloverfield", Paramount Pictures as the studio producing the flick has finally brought online the teaser trailer for the monster movie on the net.

Placed on , the clip can be seen in either standard or high definition format, the former one being available in small, medium, and large size. Not much is known about the story except for a slight hint about the creature through a piece of dialogue saying "I saw it, it's alive, it's huge!"

News
>
Celebrity Gossip
July 10, 2007 04:11:11 GMT

and are lovers. Let us not jump to conclusion so fast and just see what the future brings.

The rapper and R&B singer have worked together on her song "Can't Leave 'Em Alone." But it turns out that the twosome has more than just a professional relationship. Talk is heating up that they are dating.

News
>
Movie News
July 10, 2007 03:58:16 GMT
In the middle of heavy speculations on being up for the role of Dr. Manhattan in Zack Snyder's "", CHUD has surprisingly obtained scoop from a very reliable source stating a different actor has been signed to play the character instead.

The site claims that the one landing the coveted part is New York-born thesp , widely known for his performance in Cameron Crowe's 2000 effort "Almost Famous" which won the filmmaker an Oscar for best original screenplay in 2001.

News
>
Celebrity Gossip
July 10, 2007 03:28:18 GMT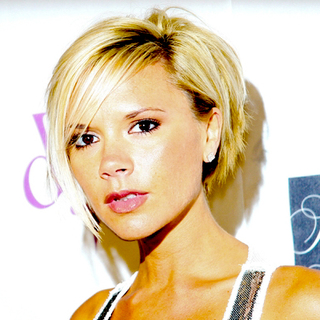 Notwithstanding with media abuzz concerning her every move, stays humble, claimed in a telephone interview Monday July 9th, she's "just a normal girl from London" who happens to be "living quite a surreal life" with her soccer star husband and their three young sons, Brooklyn Joseph, Romeo James, and Cruz David.

"It's funny. People really get to see what I'm really like. I have quite a dry sense of humor, which I hope is going to translate to Americans," the Posh Spice was overheard saying over the phone. "I'm incredibly blessed and I wanted to show that to everybody."

News
>
Celebrity Gossip
July 10, 2007 02:55:07 GMT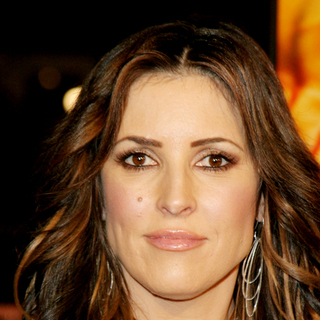 Jillian Barberie is now a mother. The Canadian actress and television hostess gave birth to a baby girl Friday July 6th in Los Angeles.

The infant, named Ruby Raven Reynolds, is the first child for Barberie and her actor husband Grant Reynolds. Confirming the good news, the beauty tells People that she and Grant "are overjoyed, ecstatic and so in love."

News
>
Celebrity Gossip
July 10, 2007 02:20:34 GMT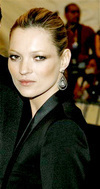 Is it the beginning of the end for ' modeling career? The iconic English supermodel and fashion designer is facing tough moments in her career as she's just been dumped by upmarket fashion label Burberry.

Moss, who just days ago being dropped as the face of lingerie line Agent Provocateur, has been dropped by the fashion label from their latest advertising campaign in favor of younger British faces. Burberry bosses have revealed that their next campaign will feature models who are more than ten years younger than Kate who is 33 years old.

News
>
Movie News
July 09, 2007 08:57:04 GMT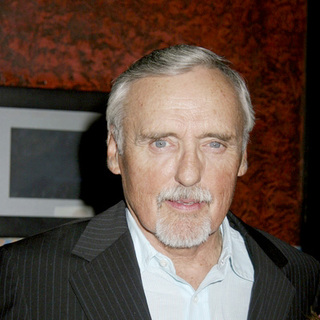 Gathering together to accompany in the cast list, , , , , , and newcomer Madeline Carroll have all landed deals to take part in populist comedy "."

While Costner has been confirmed to play an apathetic working-class single dad thrust on the world stage when the presidential election comes down to his vote, Hopper and Grammer are reported to become the Democratic candidate and Republican incumbent with Lane and Tucci potraying their respective campaign managers. Lopez, in the meantime, is billed as the local TV station manager whose town is descended upon by the political machinery of both parties.

News
>
Movie News
July 09, 2007 08:29:43 GMT

Enhancing their bond in movie-scripting, duo John Altschuler and Dave Krinsky have both given commitment to work together on the screenplay of "" for Universal Pictures and Strike Entertainment.

Story focuses on a TV psychologist who finds out that his recurring dreams are repressed memories, which leads him to discover a twisted family he never knew about. Onboard to produce are Strike's Eric Newman and Marc Abraham, who last carried out the same task in Alfonso Cuaron's "."

News
>
Movie News
July 09, 2007 08:00:24 GMT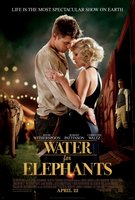 Eyeing to spark another hit after the "Bourne" series, renowned producer Andrew R. Tennenbaum is on his way to develop "" that turns out to be a big screen adaptation of the Sara Gruen Depression-era circus novel of which film rights he has successfully secured.

The book, published last year in May, centers on a young man named Jacob Jankowski who leaves his life as a Cornell University veterinary student to join a second-rate traveling circus called Benzini Brothers after his parents are killed in an automobile accident. It stayed in New York Times Best Seller list for twelve weeks in 2006 while being nominated for General Fiction slot at the year's Quill Awards also winning the 2007 BookBrowse Award for most popular book.

News
>
Music News
July 09, 2007 07:50:44 GMT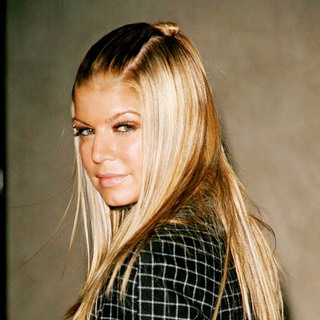 After creating disappointment for some of her fans who think she is selling her credibility, aka Fergie denies her involvement with Candy's musically. The singer indeed tied a deal with the clothing line but not for a commercial song.

A spokesperson for the singer announced, "She does have a commercial deal with the clothing brand Candie's, but it has nothing whatsoever to do with the creation of her music."

News
>
Movie News
July 09, 2007 07:21:44 GMT
Breaching into the world of espionage, Warner Bros. Pictures is set to develop a new flick entitled "" based on the David Morrell novel which previously was turned into an NBC miniseries in the late 1980s.

Published in 1984, the original version tells about the story of two orphans who get raised by a CIA operative to be assassins only to become targets themselves. The miniseries followed five years later with Robert Mitchum, Peter Strauss, and Connie Sellecca toplining.

News
>
Celebrity Gossip
July 09, 2007 07:16:58 GMT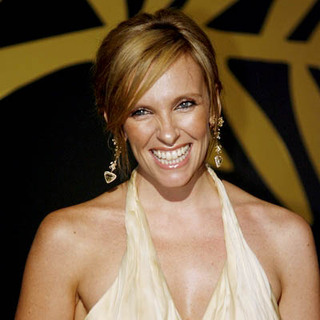 has on Monday July 9th publicly confirmed that she's expecting her first child ever.

The Aussie actress who married her husband, Dave Galafassi on January 11, 2003 said "We're very happy. We are completely over the moon".

News
>
Movie News
July 09, 2007 06:30:03 GMT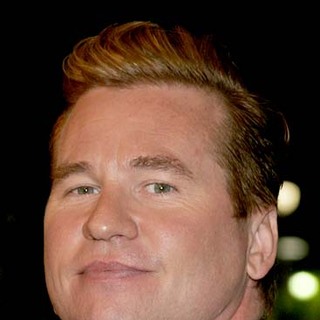 Opts to head for smaller production in spite of the success of his latest starring vehicle "", is poised to be the male lead in "Conspiracy", an indie drama feature set to be directed by Connecticut-born filmmaker Adam Marcus which also stars in.

Kilmer will play a special-ops United States Marine Corps member who takes his retirement after getting wounded during combat operations in Iraq while Esposito is cast as the hardworking single mother of an 8-year-old daughter and the survivor of an abusive marriage. Their paths cross when Kilmer's character learns that his friend has disappeared without a trace upon coming to the town where Esposito lives.