News
>
Movie News
May 09, 2007 07:42:43 GMT
After being put into sleep December last year as Fox 2000 passed its rights on the project, now talks are high of "He-Man and the Masters of the Universe" to get revived as British tabloid The Sun through its site, The Sun Online, brought in a scoop saying that Legendary Pictures has snatched the rights to bring back into development.

More surprisingly, the inside source to the site even claimed that is on the top of the studio's list to play the titular character, stating the bosses are "very keen" on the actor to have the part though it means that he has to "bulk up" for being "very fit but not to He-Man proportions."

News
>
Celebrity Gossip
May 09, 2007 06:56:08 GMT
is jumping into fashion bandwagon. The British singer is set to launch her own brand of clothing through New Look fashion chain.

The collection, features dresses in sizes 6 to 18, high-heel shoes, patterned sneakers, and flowered jewelry, are set to be priced from $10 to $100, and will be available in stores by May 9th.

News
>
Music News
May 09, 2007 06:49:57 GMT
An important detail is coming up from glam metal band 's newest album "". The album that offers a selection of classic rock tune covers has revealed its heavily anticipated tracklisting. The 13 tracks are ranging from 's "Suffragete City" up to Grand Funk Railroad's "We're An American Band".

On January 3, the band posted on their official My Space page that they need the help from fans to pick songs for the album. Some suggested the band covering 's "Freebird," Sweet's "Ballroom Blitz," and 's "You Shook Me All Night Long". None of the songs was included in the record along with the obvious suggestion of 's "Poison." The band however kept Sweet and Alice Cooper in mind and decided to do their other songs.

News
>
Celebrity Gossip
May 09, 2007 06:31:57 GMT
Reaping success after success with big screen features, is invading the London stage. The actor, famous for his role in "Pirates" flicks, will star in a revival of David Storey's "In Celebration."

The play, which is a 1969 drama, tells the story of three brothers who are unhappy as they have to travel back to their parents' Yorkshire home for their 40th wedding anniversary. Once there, tension immediately begins to mount between the three brothers until one of them begins angrily lashing out at the rest of the family, tearing apart their illusion of happiness.

News
>
Movie News
May 09, 2007 06:21:06 GMT

Wanna know what's actually behind the strength of superhero quartet Fantastic Four? Apparently, it's none other than milk as they all can now be spotted having a milk mustache on their faces.

Yes, in the anticipation of "" to hit the theaters, the team has become the latest icon featured in "Got Milk?" advertisement, a campaign made by National Milk Processor Board to promote the health benefits of drinking the nutritious liquid. Poster containing all the four characters as presented in the movie takes its debut in the May issue of Marvel Magazine.

News
>
Celebrity Gossip
May 09, 2007 05:59:45 GMT
has put to rest rumors on her getting back together with former husband by publicly stating that she is smitten with her new man, David Binn.

The blonde beauty even claims the San Diego Chargers star a "real man." It is said that Pammy jetted off to Russia with David on a cultural sightseeing tour recently.

News
>
Music News
May 09, 2007 05:41:03 GMT
2007 MTV Movie Awards will be invaded by not only R&B stars like and but also jazz funk singer . Those three are early names included as this year's batch of performers for the golden-popcorn-giving event.

Rihanna and Jay-Z will perform their latest collaboration in "Umbrella", a tune taken from Rihanna's brand new album "". Meanwhile, British wonder Winehouse will deliver her signature song "Rehab".

News
>
Celebrity Gossip
May 09, 2007 04:56:33 GMT
This is it. was on Tuesday May 8th pleaded guilty to a charge of driving while unfit because of drugs and fatigue.

As previously reported Michael was arrested in North London on October 1st last year on suspicion of being unfit to drive and for possession of substance believed to be cannabis. He was later cautioned by police for possession.

News
>
Movie News
May 09, 2007 04:35:59 GMT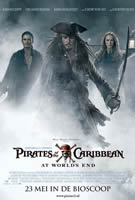 Applying the same strategy Sony conducted for its blockbuster flick "", Walt Disney Pictures has announced that it will also bring up its highly-anticipated "" to the surface earlier than its official release date.

Yes, the forthcoming seafaring tale will come to the presence of its fans on Thursday, May 24 instead, starting at 8 pm. It is expected that the flick can lead Disney to conceivably regain bragging rights for the top opening frame after the record set by "" got shattered by "Spider-Man 3."

News
>
Movie News
May 09, 2007 04:10:23 GMT
On the heels of the success he has gained in "", screenwriter Christopher B. Landon is coming onboard to pen the screenplay of "", a new psychological thriller coming from Warner Independent Pictures.

Set in contemporary times, the project centers on three teenage girls who get accused of practicing witchcraft, leading them to endure terrifying consequences as a result of the ensuing hysteria and scapegoating.

News
>
Celebrity Gossip
May 09, 2007 03:51:01 GMT
learned one or two things from her community service. Already experienced blessing in disguise, the supermodel presents the "confession of a toilet scrubber," revealing extracts of her diaries during her community service.

Campbell, who spent five days mopping, sweeping and scrubbing toilets in Manhattan, wrote a diary of the days in which she talks about taking responsibility for her actions and bonding with her co-workers. The New York Post published the extracts of the diary entries Monday May 7th.

News
>
Movie News
May 09, 2007 03:34:00 GMT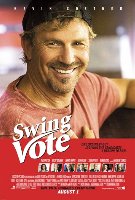 Snatching a contrasting part from that in the upcoming thriller drama "" as his next acting stint, has signed on to topline an indie election comedy entitled "" that he also sets to produce.

Here the versatile actor is billed as a single father thrust into the national spotlight when the presidential election comes down to his vote. Filming is scheduled to begin this July with Joshua Michael Stern directing from the script he wrote alongside Jason Richman.

News
>
Music News
May 09, 2007 03:19:13 GMT
Based on "I love London. I've had some of my favorite shows here," music prodigy will have his stay in the city for 21 shows this summer. Claiming this would be his only European visit this year, the series of concerts is more than attempting for surprising performance and cheap fare waits at the end.

Stepping in London's O2 Arena on August 1, the venue will be his first stop and the witness for other 6 dates. Dubbed "21 Nights in London", the tour will not see one routine after another. "We play so many different styles of music, it's really hard to get a full dose of what we do unless you come to several shows," Prince said in a press release on May 8. Fans can expect assorted show each day and a range over 150 different songs.

News
>
Celebrity Gossip
May 09, 2007 03:17:21 GMT
Following the surprise she caused with her secret wedding, now comes to the surface with its details.

Confirming her marriage to British writer and director Simon Monjack, her representative tells People, "They were married at their home in Los Angeles several weeks ago in a very intimate ceremony. It was officiated by a rabbi and they were surrounded by their families."

News
>
Movie News
May 09, 2007 03:05:47 GMT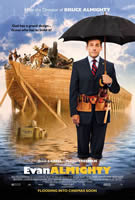 Bringing more fun to the of "", Universal Pictures has delightfully provided the site with some new features that fans of the highly-anticipated flick sure can enjoy thoroughly.

While those who visit can download "The Evan Almighty Activity Book" or participate in "Get On Board Now" by visiting , most of these features appear to be interesting games relating to the picture, such as "Zoo Rescue" and "Evan Almighty Round Up" which both require players to deal with the animals found in the Ark.