News
>
Movie News
December 13, 2006 09:47:00 GMT
Constructing a strong pact, producers Lorenzo di Bonaventura and Jason Blum are teaming up to produce a thriller feature tentatively entitled "The Shop" for Paramount Pictures, Variety has learned.

Since the project is based on an upcoming Vanity Fair article written by CIA journalist David Wise, no plot details are revealed as the film's producers didn't want to disclose any specifics pending publication of the article. However, it is confirmed that Kelley Sane is in charge to write the screenplay for the picture.

News
>
Movie News
December 13, 2006 09:18:28 GMT
Sealing a deal with Universal Pictures, "" producer Dan Mazer is ready to bring laughs on the big screen once more as the guy has agreed to write an original comedy for the studio, Variety has reported.

Still not yet titled, the project will also see Mazer make his directorial debut with Judd Apatow seating as producer. When Mazer first developed an idea for the comedy, he brought it to Apatow who then took it to Universal which previously distributed his hit flick "."

News
>
Movie News
December 13, 2006 08:33:25 GMT
has one more big screen project to produce. According to The Hollywood Reporter, the Oscar-winning actress has given a positive sign to produce a romantic drama feature entitled "" via her Red Om Films with a possibility to also star in.

Adapted from Lolly Winston's novel of the same name, the flick's story takes focus on a woman who withdraws from her husband and plunges into a world of heartbreak and despair upon learning that she cannot have children. Being shut out, the husband soon meets and falls for the wrong woman at the wrong time, causing a greater crack in their marriage.

News
>
Celebrity Gossip
December 13, 2006 07:29:00 GMT
Actress-singer has made a $1 million donation to alma mater, Maryland's Baltimore School of the Arts, from which she graduated and started on a successful acting career.

The donation is said to come from the Will and Jada Smith Family Foundation, which is based in Baltimore and had previously given $112,500 to the school.

News
>
Movie News
December 13, 2006 07:12:20 GMT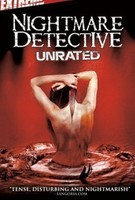 Keeps looking around for potential flick worth to be taken under its wings, The Weinstein Company has picked up "" for distribution in North America, the U.K., Australia, and New Zealand, The Hollywood Reporter has revealed.

A Japan production originally titled "Akumu tantei" slated for release in the country on January 13, pic tells the story of a female detective who investigates a pair of mysterious suicides in which both victims dialed zero on their mobile phones just seconds before they died, leading her to a man with the power to enter people's dreams.

News
>
Music News
December 13, 2006 06:53:39 GMT
Members of The Stooges, including , Ron Asheton, Scott Asheton and Steve Mackay, have announced the release date of "The Weirdness," their first album together since 1973's "Raw Power." The set will touch the market on March 20th next year.

Working together with all those original line up of the band to support the new LP is ex-Minutemen bassist Mike Watt who is taking the place of founding bassist Dave Alexander who died in 1975, and legendary producer Steve Albini.

News
>
Movie News
December 13, 2006 06:50:36 GMT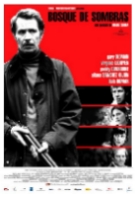 Recently brought up "" and "" to cinemas, Lionsgate is about to once again distribute a horror film under its banner for a next year release as it has successfully obtained rights to "" aka "Bosque de sombras", an English-language picture of Filmax International production.

Set in Basque Country in 1978, the film revolves around a couple on vacation who discovers a girl with horribly deformed hands locked in a cabin in the woods. In their attempt to help the girl, however, the pair has to fight for their lives against the local villagers who have imprisoned the girl while trying to overcome the denseness of the forest.

News
>
Celebrity Gossip
December 13, 2006 06:13:11 GMT
Only days after his split from estranged wife , contacted his ex-girlfriend Conchita Leeflang. And rumor has it that the two are now on again.

Both Rock and Leeflang were spotted together last week, and the rocker even flew to Los Angeles to attend her birthday party at rapper Eddie Mayhem's home over the weekend.

News
>
Movie News
December 13, 2006 05:51:52 GMT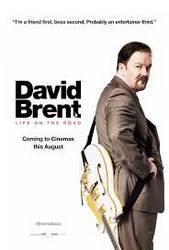 Eyeing for more stints in thriller genre, is reported to have engaged in negotiations to take part in a film project entitled "" as a follow-up to her role in TriStar Pictures' "."

If everything goes smooth for her, the actress will likely to be billed as "a bikini-clad, pot-smoking surfer girl with heavy family issues." The flick itself has already included Margot Kidder and Judith O'Dea in the cast while being intended to be more a horror film-meets-Outbreak sort of tale instead of a mere Bermuda Triangle thriller it was once touted.

News
>
Celebrity Gossip
December 13, 2006 05:08:26 GMT
is facing trademark infringement lawsuit filed by famous American stuntman Evel Knievel over a music video that depicts the rapper as "Evel Kanyevel" trying to jump a canyon on a rocket vehicle.

The lawsuit, filed on Monday Dec 11th in U.S. District Court in Tampa, Florida, says Knievel's image was tarnished by the "vulgar, sexual and racially charged nature" of West's video for his hit single "Touch the Sky," which co-stars actress Pamela Anderson. To make the matter worse, Knievel also claims the "vulgar and offensive" images depicted in the video damage his reputation.

News
>
Music News
December 13, 2006 04:43:50 GMT
Celebrated music performers, including , , , , and , have all been tapped to perform in the memorial concert held to commemorate the 10th anniversary of Princess Diana death slated to take place next year.

The charity concert dubbed "The Concert for Diana" will be held at Wembley stadium on July 1st, coincides with Diana's 46th birthday. Subsequent to the concert, a memorial service will be held in London on august 31st, marking the date the princess was killed in Paris.

News
>
Movie News
December 13, 2006 04:38:23 GMT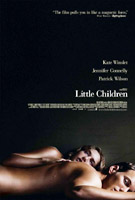 Coming up with the result of their votes for recognizing the finest achievements in filmmaking, the members of San Francisco Film Critics Circle unveiled yesterday, December 12, their picks for the winners of the 2006 SFFCC Awards.

Most prizes surprisingly were secured by Todd Field's dramatic feature of "" as it proudly took home three awards for the categories of Best Picture, Best Adapted Screenplay, and Best Supporting Actor for .

News
>
Celebrity Gossip
December 13, 2006 04:10:07 GMT
is desperately trying to kick her drinking habit. The singer-actress tells People magazine in a story posted Tuesday Dec 12th on its Web site she has been attending Alcoholics Anonymous meetings for the last year.

Lohan, who was late for a holiday party in Hollywood Monday, stating, "I just left an AA meeting. I've been going to AA, for a year by the way." Being asked on why she waited to reveal this information till now, she said, "Well it's no one's business. That's why it's anonymous!"

News
>
Movie News
December 13, 2006 03:46:36 GMT
The largest critics' organization in U.S and Canada, the Broadcast Film Critics Association (BFCA) revealed yesterday, December 12, the nominees of its Critics' Choice Awards to compete for being the best as it holds the ceremony on January 12 at the Santa Monica Civic Auditorium.

"", "", "", and "" scored most nominations with seven nods apiece, including that for Best Picture. Those four were joined by six other movies in the category namely "", "", "", "", "", and "", the latter two already snatching two film awards each.

News
>
Celebrity Gossip
December 13, 2006 03:41:03 GMT
This is the first time ever that opens up about her relationship with . In an interview with Vogue magazine in its January issue, on newsstands Friday, the Hollywood babe claimed she never intended to split up Pitt and and would be willing to meet the "Friends" star.

"I didn't know much about exactly where Brad was in his personal life," Jolie said on their first meeting during the filming of their hit movie "". "Brad was a huge surprise to me. I, like most people, had a very distant impression of him from the media," she continued. "And so we were both living, I suppose, very full lives. I think we were the last two people who were looking for a relationship."