News
>
Movie News
February 25, 2008 03:14:22 GMT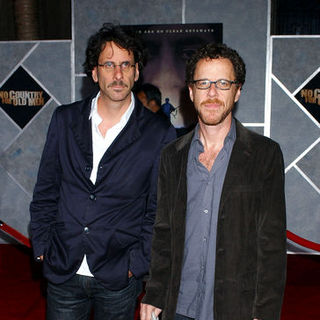 After being reported earlier that "" got its first golden man statue from its acclaimed actor , the crime drama film for Miramax Films earned another Oscar prize as the Coen brothers were presented with Best Adapted Screenplay. The director duo were given the award by and at the 80th Annual Academy Awards' ceremony.

At the event held on Sunday, February 24 at the Kodak Theater, Joel and Ethan Coen were given the award for their adaptation of Cormac McCarthy's novel. By receiving the Best Adapted Screenplay honor, the brothers have garnered their second Oscar prize, the first was for Best Original Screenplay with "Fargo".

News
>
Music News
February 25, 2008 03:13:01 GMT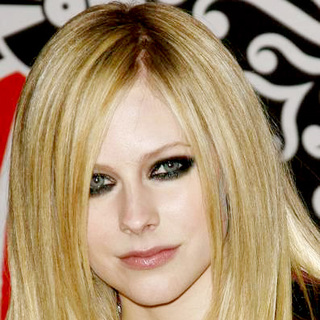 Gossip site PerezHilton reported that is in desperate attempt to sell her concert tickets for her upcoming outing, The Best Damn Tour. The singer reportedly has added as her supporting act to boost the ticket sales.

The site revealed that her tour is "so underselling that she is taking drastic measures to sell tickets", including adding one more supporting act. Should Jonas Brothers really are on board, then they will join the previously confirmed act to be Lavigne's openers.

News
>
Celebrity Gossip
February 25, 2008 02:55:22 GMT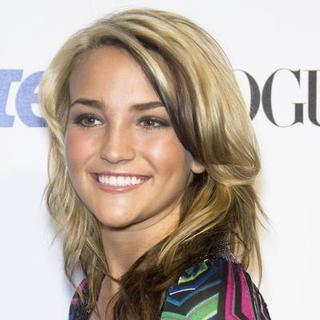 The Young Artist Foundation has unveiled the list of award nominees for this year awards show which is the 29th. Among the many award contenders in the TV category is , the youngest in the troubled pop star ' family. The actress, best known for her starring role as Zoey Brooks in the Nickelodeon television series "Zoey 101", is nominated for the category of Best Performance in a TV Series Leading Young Actress. Additionally, she and the other cast of the Emmy-nominated television show are also nominated for the category of Best Young Ensemble Performance in a TV Series.

, who's an actress, singer, and songwriter, is the other award nominee, ups for the categories of Best Performance in a TV Series Leading Young Actress and Best Young Ensemble Performance in a TV Series, thanks to her starring role as Miley Stewart/Hannah Montana on the Disney Channel Original Series, "Hannah Montana."

News
>
Movie News
February 25, 2008 02:48:44 GMT
Critics' favorite has won the Best Supporting Actor for his performance as a restless killer in "" at the 80th Annual Academy Awards on Sunday, February 24. His win gave the acclaimed crime drama film its first Oscar prize at the prestigious feature film event.

The Spanish actor was presented with his kudo by last year's best supporting actress winner . On his acceptance speech, the actor who was romantically linked to thanked his mother who is his date for the special night in Spanish after noting the horrible haircut he had and the faith the Coens had in him.

News
>
Movie News
February 25, 2008 02:28:02 GMT

The rodent tale "" has received the most coveted prize for the animation picture as the film has been hailed Best Animated Picture at the 80th Annual Academy Award on Sunday, February 24. At the event ceremony that is still in progress, the Disney animated picture nailed the kudo giving its helmer Brad Bird its second Oscar award in the same category for "The Incredible".

On receiving the honor, Bird thanked his junior-high guidance counselor who often criticized him for his dream of being a filmmaker, "It went on like this until we were sick of each other. I only realized just recently that he gave me the perfect training for the movie business." The film that features the voices of , Janeane Garofalo, Ian Holm, and Lou Romano has earlier dominated the 35th Annual Annie Awards by nailing 10 kudos for the awards event for animation films.

News
>
Celebrity Gossip
February 25, 2008 02:03:38 GMT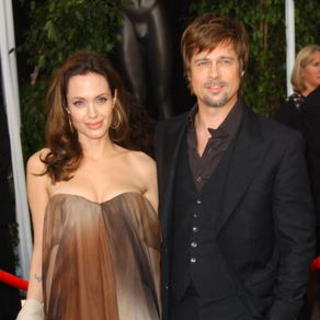 After months of chatter and speculation, has finally confirmed the long persistent rumors that she's pregnant with partner 's another child after she showed off her baby bump at the 2008 Film Independent Spirit Awards in Santa Monica, California on Saturday, February 23. The expectant mother who has had three adopted children and one biological daughter said nothing about her pregnancy and just let her growing belly said it all.

Made no attempt to hide her baby bump, Jolie was spotted sporting a body-hugging black dress along with matching Jimmy Choo heels. She and actor Pitt arrived about 10 minutes or so before the show started. They then made a quick dash down the blue carpet before heading inside to their table.

News
>
Movie News
February 25, 2008 02:00:22 GMT

TriStar Pictures' thriller "" proved its domination at the best of the worst awards event as the film featuring the leading starlet took away 8 out of 11 prizes given at 28th annual Golden Raspberry Awards on Saturday, February 23. Bringing home 8 Razzies in a single awards year, the film broke the previous record held by "Showgirls" and "Battlefield Earth" which each won 7 Razzies before.

Nominated for 9 nods, "I Know" made a clean sweep on the non-performance categories the film was nominated for. The film was hailed to be the Worst Picture of the Year beating out "", "", "" and "Bratz". Further, "I Know" brought Worst Director prize for its helmer Chris Siverston. It also topped the Worst Remake or Rip-Off, Worst Excuse for a Horror Movie and Worst Screenplay.

News
>
Celebrity Gossip
February 23, 2008 07:10:07 GMT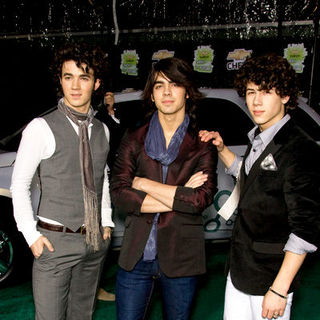 The fraternal members of the ; , , and have all vowed to abstain from sex until marriage. Discussing that matter to Details Magazine, the threesome even reveal that they are all virgins.

In an interview for the March 2008 issue of Details, Joe said he and brothers Kevin and Nick wear purity rings as "promises to ourselves and to God that we'll stay pure (until) marriage." The rings are "just one of our ways of kind of like being different than everybody else out there," Nick was quoted as saying.

News
>
Music News
February 23, 2008 06:34:33 GMT

Unhappy with the way a Maxim's writer has reviewed their new album "", have released a statement lashing out the publication on their official site. The album received two-and-a-half stars out of five in the review despite the fact that the writer reportedly has not listened to the CD.

"The writer - who has not heard the album since advance CDs were not made available - wrote what appears to be a disparaging assessment anyway, citing, 'it hasn't left Chris Robinson and the gang much room for growth,'" read a post on the band's . The review appears on the March issue of the magazine.

News
>
Celebrity Gossip
February 23, 2008 06:29:03 GMT
Another music figure has been involved in a run-in with the law during this week. In addition to who was arrested on Tuesday, February 19 for reckless driving, was ticketed by police outside of a New York nightclub on Wednesday night, February 20 for possession of marijuana.

According to the New York Post, the rapper was handed a desk appearance ticket on Wednesday after he was caught smoking marijuana by the NYPD. New York police could not immediately confirm the incident and Snoop's lawyer Donald Etra declined to identify the club.

News
>
Music News
February 23, 2008 06:01:14 GMT

The end of last year, there were rumors that U.K. act will reunite with all the original members on board. Member Ray Davis has put a break in this, saying that fans should not get their hopes up too high.

Ray admitted that there indeed have been several discussions regarding the reunion with guitarist Dave Davies, bassist Pete Quaife and drummer Mick Avory. However, Dave is still recovering from his stroke in 2004 although he had shown some progress and starts playing.

News
>
Celebrity Gossip
February 23, 2008 05:59:04 GMT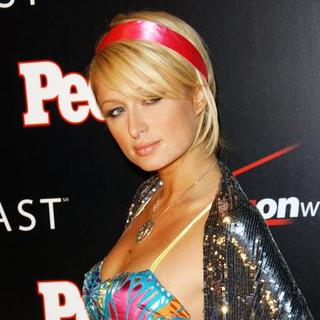 New couple alert, and . Rumors on the street say the celebrity socialite is hooking up with the frontman who recently ended his engagement to longtime girlfriend .

Life & Style is reporting that Paris and Benji hooked up on Thursday night, February 21, while partying at Villa nightclub in L.A. The hotel heiress was with sister and a large group of girls. An eyewitness told Life & Style, "When she saw Benji, she only had eyes for him. She walked over and gave him a huge kiss. It was over the top and lots of tongue was involved!"

News
>
Music News
February 23, 2008 05:11:41 GMT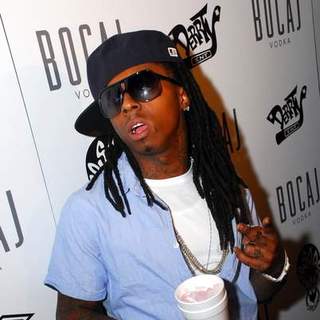 Once again has put on a new release date for his new effort, "" which was originally intended for January. The much-delayed album is now arriving in April and Wayne has some explanation for the delays.

"I make it worse for Universal (Records)," Wayne spoke to MTV on his tour bus. "I keep doing new songs every other day. I don't stop working, so I don't know when they gonna get that. Everything I do be better than the last, like, 'Oh, this gotta make the album!' "

News
>
Celebrity Gossip
February 23, 2008 05:10:17 GMT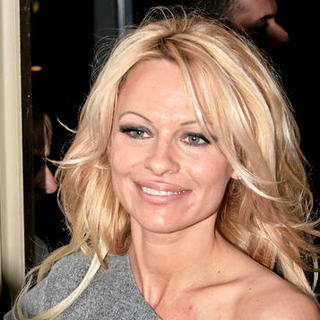 's Website, , which mysteriously disappeared over a month ago has been replaced. The busty star has relaunched her Website with a tribute to actress-turned-animal activist , it has been reported.

The so-called has been claimed to be the new "official" web portal of the former "Baywatch" star. In it, the actress will post regular journals about her colourful life.

News
>
Movie News
February 23, 2008 05:01:48 GMT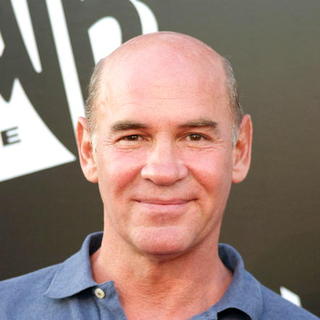 Though keeping much information as secrets, reports from the upcoming sequel of sci-fi film "The X Files" that is yet to be titled "" often revealed key details of the movie as now it was said that has been signed in. According to X-Files News, the 55-year-old actor will be reprising his renowned character Walter Skinner in the sequel.

Pileggi used to portray FBI assistant director character in the science fiction television series created by Chris Carter. As Skinner, he becomes a former Marine and Vietnam veteran who directly supervises the two leading FBI agents, Dana Scully and Fox Mulder. The outing of Pileggi's coming back was revealed by the retrieved by the X-Files News.