News
>
Music News
July 24, 2008 08:09:43 GMT
Teen pop star, ' new album "" is on its way to top the album chart next week after its sale leads the way with 110,000 units sold. But to take the Billboard Hot 200 chart won't be an easy task for Miley, as another contender is sneaking just behind her.

According to Nielsen SoundScan, the country duo's deluxe edition of "" has already sold about 108,000 copies. Moreover, the group's label through their executive VP of sales, marketing and new media, Ben Kline believes that Sugarland's new outing will sell about 300,000 units on its first week.

News
>
Celebrity Gossip
July 24, 2008 07:30:52 GMT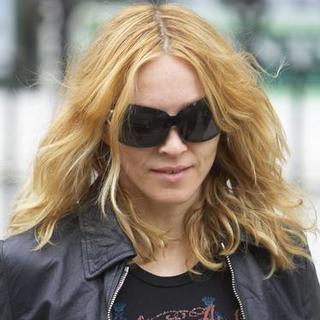 The many rumors surrounding her life affected in a bad way. The pop star has sparked fear on her health following reports that she suffers from stress and exhaustion, thanks to her hectic schedule, marital woes, and her brother's tell-all book.

Madonna is currently rehearsing for her forthcoming world tour and "is totally miserable. She's down physically and mentally," The Sun reports. Worse, as a source told the publication, the songbird "is doing less than OK" with her marriage to Guy Ritchie "is very, very tense" leading her to the feeling that she lacks support from the people around her.

News
>
Music News
July 24, 2008 07:25:56 GMT

Still promoting his latest LP "", has premiered a new music video on July 23 via Yahoo! Music. The new clip, which was shot to accompany Rick's latest single "This Is the Life", also features the appearance of .

It seems that the clip, which was shot in a white background, is showing the rapper's idea of a happy life. On the clip Rick was being pictured as a boss who has everything that he wants such as women, money, fancy cars and all luxurious stuffs.

News
>
Movie News
July 24, 2008 07:07:04 GMT

Big news is coming to "" fans. Considering that the 2007 musical film has become such a hit with its record opening sales of $27.5 million, the second highest opening sales for a musical after "", the Broadway musical adaptation is going to get a sequel treatment with "Hairspray 2".

The sequel report came out after New Line Cinema inked a deal with the film's creator John Waters signing him in to write down the script of the follow-up movie. The studio are also expecting director/choreographer Adam Shankman, producers Craig Zadan and Neil Meron, and Tony-winning songwriters Marc Shaiman and Scott Wittman to come back and work on their magic on the second movie.

News
>
Celebrity Gossip
July 24, 2008 06:51:35 GMT
is out of treatment. Already completed her four-week stint at an Arizona rehab facility, she is back home and said to be in good spirits.

A close friend of her told People magazine, "Heather's feeling really great. And she looks beautiful, just radiant." Furthermore added that the actress' recovery is "a work in progress," the friend also revealed "She told a really funny story and she laughed from her core. That's when I knew she was going to be fine. I think that's the best part of all - it's so nice to hear her laugh."

News
>
Music News
July 24, 2008 06:32:49 GMT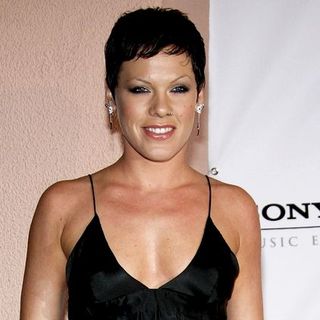 has just revealed new details about her upcoming album by announcing the official release date for her fifth studio set to the press. The pop singer stated that her yet-to-be-titled LP is being scheduled to hit the stores on October 28.

From the new LP, Pink will be dropping "So What" as the first single and it is being set to be released through radio airplay on August 18. The track itself was written by the pop star with the help from Max Martin and Dave Meyers.

News
>
Movie News
July 24, 2008 06:24:03 GMT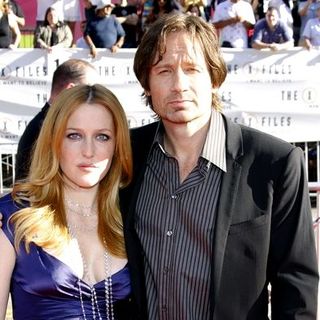 Two days before "" is debuting in the theaters across the U.S., the 20th Century Fox held a very special event celebrating the world premiere of the highly anticipated sci-fi movie of this summer. The first special screening event was held on Wednesday, July 23, at the Grauman's Chinese Theatre in Hollywood, California.

The celebration which is open for all X-Philes saw some of its star cast ensemble grazing the red carpet, including , , and . Aside from the cast, the movie's two key people, director/writer Chris Carter and producer/writer Frank Spotnitz were also making an appearance at the red carpet. Other celebrities spotted coming for the event included and .

News
>
Celebrity Gossip
July 24, 2008 05:09:05 GMT

When it comes to celebrity money makers, and are the two bests according to Forbes magazine. Both movie stars top the publication's list of Hollywood's Best Paid Actors, besting their many other A-list fellow celebs.

On the male list of the ranking, based on salaries earned between June 1, 2007, through June 1, 2008, actor-comedian Smith seizes the No. 1 spot, raking in an estimated $80 million for his big-screen efforts. He's followed close behind at 2nd spot by movie hunk , earning a reported $72 million this year, thanks to his "Pirates" films. Tied for third spot are funnymen and , with each of them earns $55 million over the past year.

News
>
Music News
July 24, 2008 04:57:53 GMT
After many speculations surface on the press recently about his new album, has finally revealed the details regarding his long awaited LP confirming that it will be dropped this year. Although he hasn't set the exact release date yet, the rapper/producer told the press that he plans to drop "" in November or December.

Confirming about the time he will release his new record, Dre told USA Today, "In a perfect world, I'm shooting for a November or December release." He also believes that his new record would be a hit saying, "I'm just now-over the last couple of months-starting to feel that it's going to be right and it's something I can be proud of, and everybody is going to love it."

News
>
Movie News
July 24, 2008 04:53:33 GMT

Those who have seen the summer blockbuster film "" are most likely to have learned that in the post-credits sequence of the superhero flick, there is a brief appearance of Nick Fury where he discusses about the "Avenger Initiative" with Tony Stark. With that in mind, Louis Leterrier revealed that the sequel, "", will feature a new character from the upcoming "".

Speaking out about the matter to DoG source 'Mr Miyagi' following a meeting with "Iron Man" helmer Jon Favreau, the director of the new Hulk movie "" didn't go further on explaining which Avenger is to be seen. Still on the occasion, he allegedly noted that "The Avengers" will definitely see as Iron Man, as Nick Fury and as Hulk working together.

News
>
Celebrity Gossip
July 24, 2008 04:41:33 GMT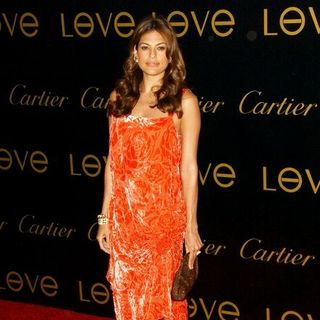 Has stripped down for PETA ad and Italian Vogue spread among others, arguably is giving stripping off a whole new meaning with her nearly naked pictures for the ad campaign of Calvin Klein underwear. Is the new face of the brand, the gorgeous actress is showing off her curvy body, wearing nothing but classy lingerie for the label's new Seductive Comfort line ad.

The ads see Mendes posing scantily-clad in satin and lace bra and panties. The new collection of bras will be available in stores later this year, but the raunchy ads can be seen after this news.

News
>
Music News
July 24, 2008 04:14:32 GMT

Just as it was predicted ' new untitled LP has indeed topped the Billboard Hot 200 chart this week replacing the previous chart topper 's "". The untitled LP's success was triggered by its sale that reached the 187,000 copies this past weekend.

Nas' new album's success in leading the U.S. Albums chart this week becomes the fifth time for the rapper until this year. His latest LP that managed to top the Billboard Hot 200 was "" in 2006.

News
>
Movie News
July 24, 2008 03:54:59 GMT

For quite sometime, many have been enlightened with the reports that Brian K. Vaughan and Pia Guerra's comic book series "" will be adapted into a trilogy movie with "" director D.J. Caruso to helm. The question left to be answered now is when the first film is actually ready to make its debut in the big screen.

Giving an update about it, Caruso suggested that "Y" is most possibly coming out in 2010. When asked by Superhero Hype about the rumor of the movie being released in summer of 2010, the 43-year-old set the record straight saying, "2010. That's what I've been hearing. Warner Brothers is saying 'we need movies for 2010!' And I say 'we're the movie!' I've got a movie star, I've got a great comic book, whatever."

News
>
Celebrity Gossip
July 24, 2008 03:48:30 GMT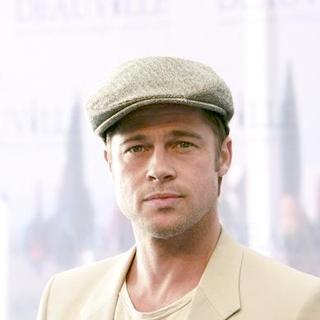 Don't mess with the Jolie-Pitt. Reportedly is enjoying his time with family, partner and their expanding brood at their French estate, 's peace is destroyed by the appearance of unauthorized photos of his family on the Internet. Lawyers for him were quick to issue legal action against anyone and any media outlet that publishes the reported photos, supposedly also captured his newborn twins Knox Leon and Vivienne Marcheline.

The pictures were "surreptitiously" snapped using a powerful telephoto lens and sold to an unidentified buyer, the Los Angeles lawyers for the movie hunk claimed. Such action thus is considered a "malicious violation" of the actor's privacy rights under both French and California law.

News
>
Music News
July 24, 2008 03:15:16 GMT

Musical duo have just premiered a new music video on July 23 through MTV. The clip which, was directed by renown director Chris Milk, was made to accompany the group's latest single "Who's Gonna Save My Soul".

The clip starts with the scene of two people talking seriously in a diner. The man then stabs his heart and takes it out only to let it speaks by itself. The duo only appear towards the end of the video with them portraying the cook of the diner.