News
>
Music News
September 17, 2008 05:53:49 GMT

After reportedly receiving some bum reactions, saying that his latest single "Love Lockdown" is "below average" production, rapper recently says that he will return in the mixing desk to make a new version of the tune. "Your prayers have been answered!! There's a new version of Love Lockdown coming," Kanye wrote on .

Elaborating the written statement, Kanye explained that the new version of the song will have some additional Japanese taiko drum riffs. "We used new taiko drums and I re-sung it ... It's being mastered now ...," the rapper stated.

News
>
Celebrity Gossip
September 17, 2008 05:49:48 GMT

Hollywood couple and spark break up rumor yet again after they were reported to have been seen partying separately. While the movie hunk was at Butter restaurant owner Richie Akiva's birthday party at N.Y.C.'s 1Oak, she was seen partying in Las Vegas at the grand opening of LAVO.

In Touch Weekly which speculated on their split quoted its insider as saying, Bar "kept saying she needed to meet a hot guy" during the event. She kept saying "she was on the prowl." A witness even claimed "Bar was having a blast."

News
>
TV News
September 17, 2008 05:08:46 GMT

One of the biggest mysteries in "Beverly Hills, 90210" has been unveiled in the Tuesday, September 16 episode of its spin-off, "". The refurbished series of the popular '90s show reveals which of the boys, Kelly Taylor hooked up with after the series ended.

In the episode called "The Bubble", Brenda Walsh, also a character from the past, is responsible for leaking out who the father of Kelly's four-year-old son, Sammy is. It begins when Ryan starts having conversations with Kelly about her ex. Without Kelly's knowledge, Brenda spilled on her past to Ryan, reveling that she is actually still in love with another man who is also the daddy of her son.

News
>
Movie News
September 17, 2008 04:53:48 GMT

In anticipation of their latest thriller's theatrical release on September 26, DreamWorks SKG have rolled down its red carpet to celebrate the L.A. premiere of "". The special screening event was held at the Grauman's Chinese Theatre in Hollywood on Tuesday, September 16 and was made merry with the streaming in of the Tinseltown's A-listers.

The star-studded extravaganza mostly saw the movie's cast ensemble from and to , and . Additionally, joining LaBeouf on the red carpet was his "" co-star . Aside from her, other celebrity guests making special appearance on the red carpet included and .

News
>
Music News
September 17, 2008 04:43:13 GMT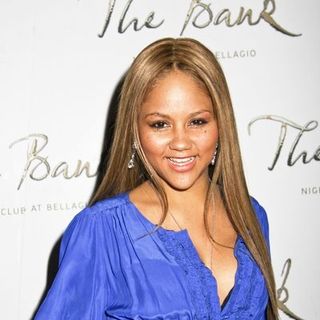 Pop singer failed to gather praises for singing national anthem at Monday Night Football Game in Dallas on September 15. At the beginning, the 20-year-old singer had a good start but in the middle of her live performance, she forgot some of the lyrics, resulting on disappointed murmur from the Texas crowd.

The negative response also happened due to the addition of several extra lyrics that she threw into the performance to cover the missing ones. To make matters worse, she used violent body gesticulations to match her powerful voice and that got her hard booed by the audience.

News
>
TV News
September 17, 2008 04:26:01 GMT

With the new season of "" coming around the corner, NBC have released a number of clips from the popular TV series. Chronicling each of the characters' fate, the six clips will see what happen in the present, the past and the future of the 'ordinary people with special ability'.

The clips include scenes where future Claire holds gun against future Peter, Hiro running his father's company and complimented by Ando, Nathan taken to the hospital, Sylar breaks into Claire's home in attempt to steal her ability, Suresh feeling like giving up his research but prevented by Maya, and when Hiro meets speedster named Daphne.

News
>
Celebrity Gossip
September 17, 2008 04:22:51 GMT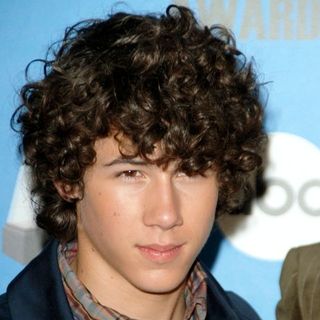 Instead of having a star-studded birthday bash, prefers to keep his 16th birthday low key, strolling around his neighborhood and walking his puppy. The youngest of the turned 16 on Tuesday, September 16, but there has yet sign that he will have a big celebration to mark the day.

Nick, who alongside his brothers and rise to stardom as Jonas Brothers, was seen spending his day happily walking around his neighborhood in Toluca Lake, California. He took along his pet pooch with him. Being hounded by a throng of paparazzi, he even gave them a thumb up and allowed them to take his pics.

News
>
Movie News
September 17, 2008 04:10:59 GMT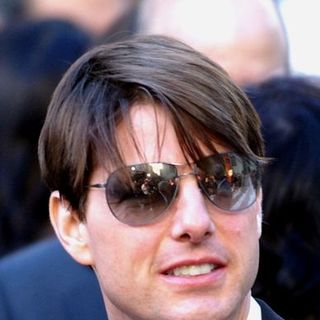 won't be lending his voice to the green ogre's villain in "Shrek Goes Fourth". His representative Jeff Raymond has debunked the speculation ignited earlier through stating simply and without further explanation, "As of today, there is no truth to the Tom Cruise-Shrek 4 rumor." On the other hand, DreamWorks have declined to give any comment.

Back on September 4, sparked speculation that the "" star may be on the run to give voice to one of the villains in the next installment of the Ogre comedic tale. At the time, the site pointed out that director Mike Mitchell, who is attached to the project, is rumored to be "something of a Tom Cruise fan".

News
>
Music News
September 17, 2008 03:49:38 GMT
As a follow-up for their acclaimed Grammy nominated record "", which has been dropped to the market in October 2006, set to release "" on November 4 under the courtesy of Universal Motown. "Ricochet" is their first single from the upcoming effort and has been heard on radio stations since late August.

Furthermore, the upcoming "Season of Poison" will mark the band's evolution after their vocalist Carah Faye Charnow left the band to pursue other interests. With their new singer, Sisely Treasure, the rockers are said to bring a new complimentary perspective to the band.

News
>
TV News
September 17, 2008 03:43:24 GMT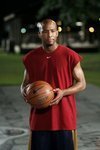 Following the attached to the third episode, another preview for "" 6.04 has been given along with a clip. The episode will be called "Bridge Over Troubled Water", and the preview is focused on the affair between Deb, Nathan's mother, and Skills.

In the preview, Deb is caught in the act while kissing Skills and the secret relationship was almost discovered by Nathan while Deb was naked in a swimming pool with Skills. The clip meanwhile, takes the scene where Carrie meets Deb in the park and Deb sharing her personal turmoil to Carrie.

News
>
Movie News
September 17, 2008 03:34:31 GMT

A slight hint to the possible new form of Megatron in "" has been let out through a leaked image. Shared out by 2005 Boards Member S250, the new robot mode of the Decepticon's once fallen leader sports what looks like to be an advance canon on his right arm and tank treads for his boots.

Though it is still unclear whether this concept art is a fan-made or the original one, it seems to enforce the previous rumor that observing from the tank treads. Painted in silver, the pic also exposes that the baddie's left arm is badly damaged. The image of possible new Megatron can be seen via .

News
>
Celebrity Gossip
September 17, 2008 03:29:47 GMT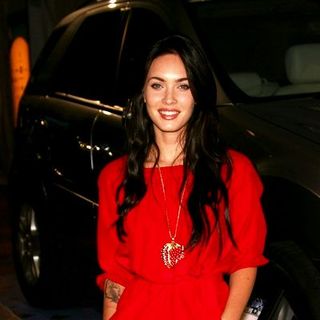 insisted not to be called lesbian though she openly admitted to have ever dated a female stripper during her high school years. She told GQ magazine in an interview for its October issue that she fell in love with an exotic dancer named Nikita after being dumped by a high school boyfriend.

Recalling her memory about her former same sex lover, she stated "Well that year my boyfriend broke up with me and I decided --oh man, sorry, mommy! - that I was in love with this girl that worked at the Body Shop. I decided that I was going to get her to love me back, and I went out of my way to create a relationship with this girl, a stripper named Nikita." She went on revealing that Nikita would even do "these beautiful slow dances to ballads." And she in return would bring Nikita small gifts to convince her to get out of the adult industry.

News
>
Music News
September 17, 2008 02:57:05 GMT
In contrast of saying that "Womanizer" is the lead single for ' forthcoming album, a just-leaked song called "Candy From Strangers" is recently assumed to be the singer's first single in her highly-anticipated album. Entitled "", her upcoming sixth major studio effort is announced to come out on her birthday, December 2.

Speaking of Britney's project, her manager named Larry Rudolph says that her new materials are handled in the professional hands of powerhouse producers. "She's working with a team of top-notch producers and songwriters and we're very excited about what she's accomplished so far," Larry explains as saying.

News
>
Movie News
September 17, 2008 02:53:47 GMT

Universal Pictures have presented movie lovers with a brand new red band trailer of "". Unlike which focuses on introducing the two main characters as individuals, this restricted video previews Danny and Wheeler as friends stuck in the same situation and must rely on each other to get past the mentorship program given to them as punishment for their ill behavior.

Danny and Wheeler are energy drink company representatives. While sarcastic Danny works as the company spokesman, charming Wheeler takes the inspirational mascot part. Having a bad day with their job, they top it off by crashing a company truck on an energy drink-fueled bender causing them to choose either to go to jail or do 150 service hours of a mentorship program. Taking on what they believe to be the easiest way out from jail, they choose the latter and take on the 'Sturdy Wings' program to much of their surprise.

News
>
Celebrity Gossip
September 17, 2008 02:40:03 GMT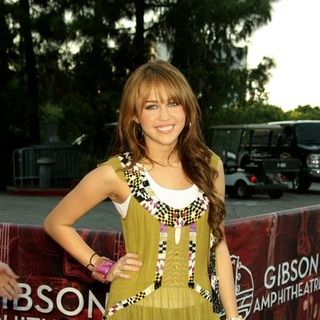 Much contrary to the mounting speculation, a representative and friend of deny she's dating underwear model , whom she's been spotted with during the weekend. Both her representative and friend insist she and Justin are just friends and nothing more.

Miley and Justin sparked dating rumors after they were seen walking hand-in-hand, heading for Sunday service at a church in Pasadena, California on September 14. The male model even was spotted later that day watching her performance at Disney's Concert for Hope.