News
>
Movie News
July 15, 2008 08:37:12 GMT

It seems that the success of "" in collecting big from its long weekend opening has inspired 's upcoming comedy "" to make a modest change in its release date. Originally slated to be screened in theaters on August 15, the DreamWorks Pictures' tidbit has been pushed forward for August 13 release.

With its new schedule, "Thunder" will have a head start from its competitors, Alexandre Aja's horror remake "" and the Warner Bros. Pictures' CGI animation "". The new slate also puts this comedy movie to face off "" earlier since "Express" will be released five days before on August 8.

News
>
Celebrity Gossip
July 15, 2008 08:19:53 GMT

Is it safe to say that a wedding is finally on the card for and girlfriend ? The pop singer has fueled rumors that he's planning a wedding with the movie beauty after he was seen openly browsing wedding venues.

Whispers have been swirling that Justin's family, including her mother Lynn Harless and grandmother Sadie Bomar, already encouraged him to marry Biel. Sadie, furthermore, has even suggested her grandson to hold his wedding at his mother's backyard in Tennessee which she considered as a perfect wedding venue since it's a big yard with beautiful flowers.

News
>
Music News
July 15, 2008 07:53:05 GMT

Rock fans are about to witness the coming of a new rock act by the name of , who are dropping their debut album "In This Life" today (July 15). The rocker's new album will feature smashing and rocking tracks as well as cool bluesy ballads.

Before the band's new record drops to the market, the rock act give a special treat to music fans who want to hear all of the songs from their new record by streaming it on . On the site, music lovers can check out the band's first single "Ready to Roll", a metal anthem that has been picked as the theme song for two video games WWE's "Summer Slam" and EA's "Nascar '09".

News
>
Celebrity Gossip
July 15, 2008 07:15:23 GMT

Rumor has it that and are dating. No evidence to the report, but it was the close relationship they embarked during their current tour which presumably prompted the dating speculation.

Taylor has been joining the on tour in Dallas this week and she will also be joining the brothers in Anaheim. Word on the block is that the country music singer is doing more than just singing on stage with the siblings. She's rumored to have been romancing Joe.

News
>
Music News
July 15, 2008 06:54:36 GMT

Following the launching of their first clip "Everyone Nose" in May, has now premiered their second music video through Yahoo! Music on July 15. The band's new video was made for their latest single "Spaz" from their new LP "".

It seems like the hip-hop act's new clip, which was shot in a black and white setting, was taken from one of their concerts. There is no special footages being inserted by the band on the clip beside showing their live performance and also their fans excitement in watching the group's performance.

News
>
Celebrity Gossip
July 15, 2008 06:46:51 GMT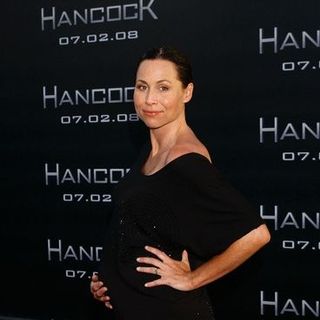 She wouldn't reveal the identity of the man who has impregnated her. She as well won't reveal the sex of the baby she's carrying. , nevertheless, has picked out names for her not yet born baby.

According to the news media, the pregnant actress is going to name her baby Thomas if it's a boy and Isabel if it's a girl. About the options, she claimed that she was just being "traditional" and avoided the Hollywood trend to give children wacky monikers.

News
>
Music News
July 15, 2008 06:14:51 GMT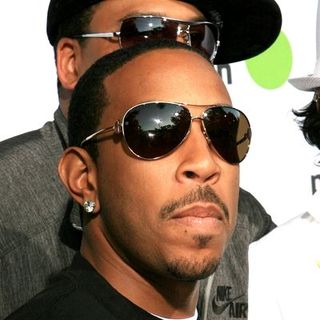 After finishing his recent movies project, rapper is eager to get back into the music scene as soon as possible. Before preparing to drop his new album, "", the rapper will give his fans special treat with the release of his first ever mixtape "Gangsta Grillz: The Preview" collaborating with .

Confirming his return to the music world, Ludacris tells MTV, "I been gone, opening up a restaurant, doing a couple of movies here and there, just a little bit of everything. It's time to get back in the music game. It's been a long time, but we back on that ass." He then revealed about the new mixtape, saying, "Album number six is on the way. So with that said, we got the mixtape, 'The Preview' - the preview to the damn movie."

News
>
Movie News
July 15, 2008 05:11:42 GMT

The production of "" has been halted due to the anticipation of the possible SAG strike, but it apparently doesn't stop reports about the sequel to third-highest-grossing film of 2007 from making its way out. Recently, the sequel's newcomer, Matthew Marsden, came out to discuss bits of what he has shot for the tidbit.

Revealing that his character will share screen with 's, the 35-year-old explained to MTV that his character would be a British Special Forces officer joining the Lennox's team and he will be dealing with the baddies. "I'm part of a multi-national force," he gushed. "What's going on right now is I'm a British Special Forces officer that's attached to Lennox's team. Well, there's two of us initially. And we're battling the bad guys."

News
>
Celebrity Gossip
July 15, 2008 05:11:38 GMT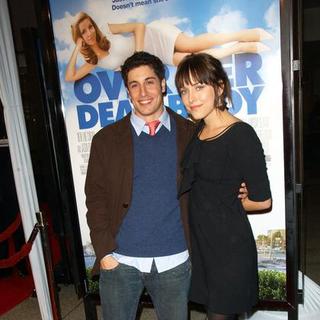 and Jenny Mollen's second wedding has been held and US Weekly already obtained the details of the nuptials. Unnamed sources confirmed to the news media that the pair exchanged wedding vows for a second time at the Honig Winery in Napa Valley, CA on Sunday, July 13.

Prior to the main wedding event, Biggs and Mollen held a rehearsal dinner and wine tour in Napa Valley on Saturday night, July 12. As for the Sunday ceremony, which reportedly was attended by 40 to 50 guests, it witnessed the bride wearing a Monique Lhuillier gown and Neil Lane jewels.

News
>
Music News
July 15, 2008 04:28:59 GMT

R 'n' B group doen't waste anytime to promote their new album "80's Babies". After premiering the video for their first single "Cuddle Up" in June, now the group have already launched another clip for "Knockin' Boots 08" via their today (July 15).

The new clip doesn't have a lot of feature as it only showed the group members singing and doing some sexy moves. It seems that the R 'n' B act dedicated their new video for their female fans by revealing lots of footages of their muscular bodies on it.

News
>
Movie News
July 15, 2008 04:28:56 GMT

The road-trip drama with a touch of wit comedy "" has brought forward a first look into the movie through the release of its trailer. Exposing the three main characters portrayed by , and , the compilation of clips provides a clear introduction to what the movie is all about.

With the focus is on Collee, T.K. and Cheever, this video footage displays exactly how the three completely different strangers make the bond with each other. Stuck with each other while making their way home, the three decide to travel together which then evolve into an unexpected long road trip across the country and a finding of an unlikely companionship. The trailer also manages to display the comedic side of the drama story.

News
>
Celebrity Gossip
July 15, 2008 03:58:00 GMT
While the newborn twins of Hollywood power couple and were last reported to have earned their celebrity parents an offer for magazine cover with a total amount of $11 million, and her singer hubby on the other hand are not pimping out their daughter to the tabloids. The couple reportedly have turned down several multi-million dollar offers to publish the first pictures of their daughter Sunday Rose Kidman Urban.

Unlike many other celebrity parents who sell the first pics of their children to magazines for cash, either for their own sake or to be donated to charity, Nicole and Keith won't do that. They are planning to make public the pics for free should they later in the future want to expose their daughter, The Sydney Morning Herald reports.

News
>
Movie News
July 15, 2008 03:51:04 GMT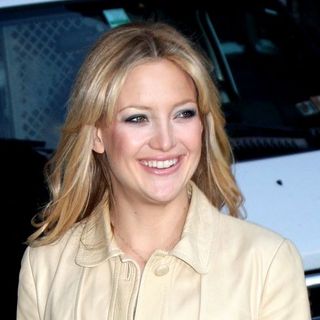 Having been starring in mostly romantic comedy movies, the Academy Award-nominated actress, , is going to be seen in Rob Marshall's latest musical drama. On Monday, July 14, the Weinstein Company have announced that the 29-year-old has been signed to join to the star-studded cast of "".

Lined-up among other A-list actresses, including , , , and , Hudson has won the part of Stephanie, a Vogue fashion magazine reporter assigned to work in Italy. For the role, the two-time 's co-star has reportedly beaten out strong competitors, and .

News
>
Music News
July 15, 2008 03:43:24 GMT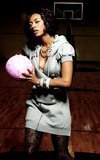 Singer/songwriter is gearing to embark in the music scene by preparing to release her debut album, "In a Perfect World..." on September 23. In a bid to promote her new LP, the singer has premiered the music video for her first single "Energy" on July 14 via MTV.

The new clip that was directed by renown director Melina sees Keri playing a role as a female boxer and also tells about her love relationship with her trainer that didn't go out well. Beside that, the new video also features footages of the singer's hard training and her boxing match which she won.

News
>
Movie News
July 15, 2008 03:08:28 GMT

Not long after the release of "" teaser trailer, the seductive ladies in the upcoming Will Eisner's comic strips adaptation have been introduced through the film's . Yet, the posters didn't unveil much about each character. Now, fans can get in touch with each of the attractive women through the film's trailer.

The compilation of clips focuses on the relationship between the masked crime-fighter and the seductive women around him, especially with Sand Saref, Ellen Dolan, Lorelei and Silken Floss. Through it, fans and viewers alike can see how these ladies who have different motives in mind seduce The Spirit with their beauty and personality. From this trailer, fans can also get a real glimpse into 'The Octopus'.