News
>
Music News
September 10, 2008 05:37:18 GMT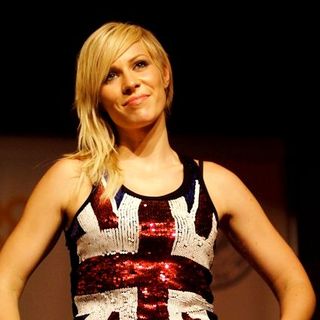 An audition which is powered by Cosmopolitan magazine is opened to seek "fun fearless female rock singers" for 's headlining acts. Three chosen talented musicians will be flown to Big Apple on December 5 to open the singer's concert with special guest .

One winner will be announced at the end of the concert and will receive $10,000 cash plus a 3-tracks demo with a hit-making record producer. In addition to such promising prizes, the winner will also have a chance to hang out with the host of MTV's TRL, Damien Fahey, and find out what it really takes to be a star.

News
>
Movie News
September 10, 2008 05:09:21 GMT
"" has kicked off its filming in London on Saturday, September 6, and its comic book writer Mark Millar gave out his report on the first two days of shooting. Writing a message on his official site, MillarWorld.tv, he revealed that the first scene shot was the scene where Hit-Girl's dad, Big Daddy, trains her to become a crime fighter.

Explaining in details of the shot, the 38-year-old graphic novelist wrote, "Coincidentally, the first scene shot on the movie was the first scene I wrote on the comic (now the opening to issue six) and it's Hit-Girl in her secret identity, wearing a Hello Kitty T-shirt and a kevlar vest as her Dad pumps round after round into her chest so she knows how a bullet feels."

News
>
Celebrity Gossip
September 10, 2008 05:03:53 GMT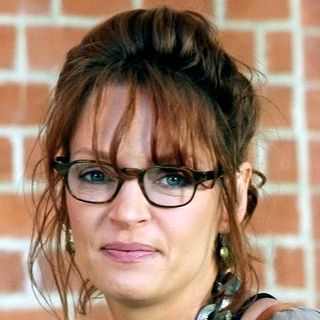 A representative for has denied reports that the actress is pregnant. Responding to latest claim that she presumably is pregnant after reportedly ordering maternity dresses from Fred Segal in Santa Monica, the representative insisted the movie beauty "is absolutely not pregnant."

The New York Daily News claimed in a post dated September 8 that last week "Uma's assistant called Fred Segal in Santa Monica and ordered a half dozen dresses from Tricky Threads." All the outfits, according to the newspaper's spy, were "two sizes larger than she usually orders".

News
>
Celebrity Gossip
September 10, 2008 04:25:43 GMT
Responding to the public mock that made during the MTV VMAs on their purity rings and sexual moral, said they weren't upset at the British comedian. The trio, who were in England promoting their Disney movie "Camp Rock," even expressed their praise for him, calling him "hilarious."

Brand, who served as a host at the awards show on Sunday, September 7, poked fun on , , and for more than half of the show over their vow not to have sex before marriage, marked by the purity rings they're wearing. His negative remarks on the brothers have provoked negative reaction from some other celebs, including , and gossip blogger Perez Hilton, all of whom have shown their support for the siblings' sexual commitment.

News
>
Movie News
September 10, 2008 04:15:44 GMT

The next movie project about the four pizza-loving ninja turtles, "Untitled New TMNT Project", is going to be different than its previous installments. While confirming that there will be another "TMNT" movie, the co-creator of "Teenage Mutant Ninja Turtles" revealed that the new film will be made into neither a live-action nor a CGI, instead it will be designed as a "hybrid".

To MTV's Splash Page, the owner of "TMNT" stated, "As it stands now, there is no intention of doing another live-action film like the first three, with actors and stuntmen in actual Turtle suits, contrary to what was said by Kevin. We have pretty much decided that the next 'TMNT' movie should be what we've been calling a 'hybrid' - that is to say, live-action humans and sets combined with very realistic CGI Turtles (and possibly some other CGI characters)."

News
>
Music News
September 10, 2008 04:05:05 GMT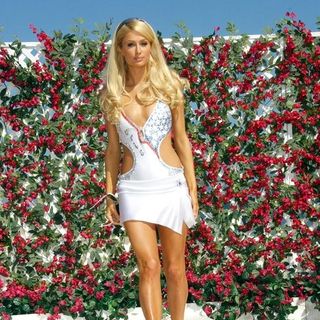 recently reveals that she has a strong intention to collaborate with in one of the socialite's new songs which has been prepared for her upcoming second studio album. "It would be hot if I could do a duet with Britney," the songstress says in a statement.

Speaking of the possible joint force, Paris states that she would love to bring out 's sounds as a follow-up of her 2006 self-titled debut album. "It is really poppy and sounds a bit like Kylie Minogue," she adds as saying. Furthermore, Paris has also announced that she has secured a spot for boyfriend of as her special collaborator in another new song.

News
>
TV News
September 10, 2008 04:03:07 GMT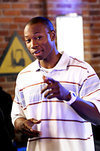 The unexpected death of Quentin in the 6.02 episode of "" left the remaining characters devastated for he was starting to bond with them. Since his death by the bullet was towards the end of the episode, the 6.03 section provides remembrance of the character that is played by Robbie Jones.

Next week on Monday, September 15, "Get Cape. Wear Cape. Fly." will get a fair share of the main cast paying tribute to Quentin. Nathan and Haley find it hard to break the news to their friends while Brooke is still coping with the robbery. Lucas addresses Quentin as a "good kid" and he met Quentin's mother.

News
>
Movie News
September 10, 2008 03:38:25 GMT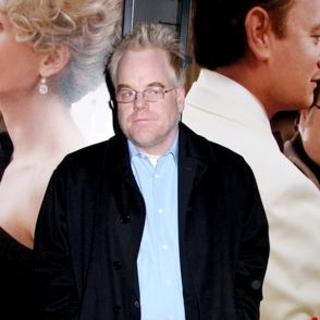 After let out a while back, , the actor rumored to be portraying Penguin in "" sequel, has finally spoken up about it. At the 33rd Annual Toronto International Film Festival on Tuesday, September 9, the 41-year-old stated to MTV News, "No one has talked to me about it ever - never."

Sounded given by who has been linked to the role of The Riddler, Hoffman put off the burning flame by confessing that he has never met director Christopher Nolan and the speculation is a mere rumor. "It happened, like, five years ago, too," he said. "It was a rumor back then and it's still a rumor. [laughs] It's just in the press. It's funny."

News
>
Celebrity Gossip
September 10, 2008 03:33:23 GMT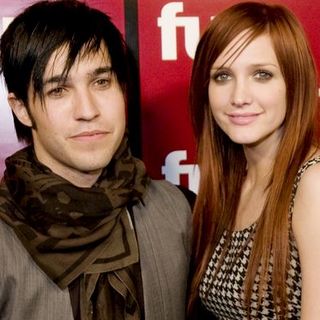 Waiting for the birth of his child with wife , reveals a little too much in an interview with Playboy magazine, claiming they're sure their upcoming baby will be a boy. He also told the magazine that his singer wife is due to give birth around Thanksgiving.

"We know with accuracy that it's a boy, and our due date is around Thanksgiving," the 's bassist and back up vocalist told the October issue of Playboy. Though so, he admitted that he and Ashlee have yet decided on a name. "My friend Andrew said, 'Your kid has to have a name that would fit either a rock star or a senator,'" he admitted.

News
>
Music News
September 10, 2008 03:01:48 GMT

are giving fans a behind-the-scenes look at the video shoot for their new jam, "Whatcha Think About That". The second single, from the band's upcoming sophomore studio abum called "", features guest star and carries sound samples of Jane Birkin's "Je m'appelle Jane".

The video will be shot for two days, starting from September 9 to 10 in downtown Los Angeles. Fans will have the chance to watch , Melody Thornton, Jessica Sutta, and the other dolls, live from the set on each day after 3 P.M. PST on the doll's .

News
>
Movie News
September 10, 2008 02:56:22 GMT

Lionsgate Film have presented a brand new clip from "". Reeling in a first look into the horror film, the clip lets out how a man is being attack at night by an acid spitting monster. Though the footage doesn't really display the monster, it can be seen that it paralyzed its victim first before dragging him along.

Set in Dakota territories in 1879, "Burrowers" tells the story of a group of men becoming a prey of something more than human. When a family is brutally abducted at night, an Irish immigrant, a naive teenager, an ex-slave and a pair of aging Indian-fighters are gathered together to form a rescue team. Expecting to encounter great dangers of the Old West, they are faced with an even more terrifying situation as a gruesome species is stalking their every move.

News
>
TV News
September 10, 2008 02:47:48 GMT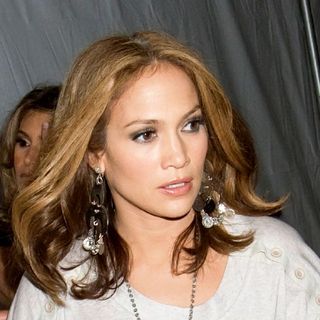 As a big bang for the season finale, "" has eyed as a celebrity guest judge, reports. The reality show will wrap up its fifth season in mid-October and serving the purpose, Lopez reportedly has been invited to shoot her episode this Friday.

Previously one of the regular judges, Nina Garcia, hinted that the finale will be "unbelievable", adding that "the guest star is one of the most iconic women around. It's going to take the cake." Also, another judge Michael Kors commented that Lopez will be a suitable choice, saying "She is curious about what's new and what's next, but at the same time she knows how to edit perfectly for her look and lifestyle."

News
>
TV News
September 10, 2008 02:38:58 GMT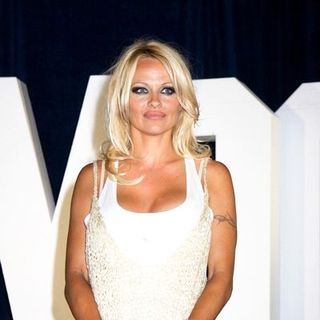 rocks "", stripping down to her bikini and playing volleyball with the show's other guests. During her segment, the TV actress also addresses such issues, as her being reported to be dating and her ex-husband .

First of all congratulating on her wedding with lesbian lover , Pammy then addressed on the rumors of her dating the King of Pop. "He just wants me to be in a video," so she said clearing up the dating rumors. And when Ellen kept on asking her "have you been hanging out with him?", Pammy didn't provide a direct answer, instead she claimed "it happens ... skin cancer and Vicodin. I don't know ... I have a lot of interesting friends."

News
>
Music News
September 10, 2008 02:12:38 GMT
Another new song from called "Work" which features has been surfaced. Described as "a bass heavy homage", the song is produced by Danja and listed in her upcoming third studio effort entitled "", which is due for release sometime in December.

Speaking of the leaked single, Ciara reveals that she wants fans to enjoy "a fiercely energetic electronic dance track". She explains as saying, "I really want to embrace the world and the culture of voguing with this song. It's saying 'when you hit the dance floor, you better work! You better show it off.'"

News
>
Celebrity Gossip
September 10, 2008 01:56:46 GMT
Loving his role as a father for his son Usher Raymond V, R'n'B singer is expecting his second child with wife Tameka Foster, it has been reported. There has yet official confirmation from the couple or their representatives on the report.

Usher and Tameka, his stylist, wed in August 2007. They welcomed son Usher Raymond V, whose nickname is Cinco, in November the same year. The young boy is Usher's first child, while is the fourth for Tameka who has already had three other children from a previous marriage.