News
>
Movie News
April 25, 2007 07:33:32 GMT
Allowing fans to get further look on its highly anticipated "", 20th Century Fox has smoothly brought up an official page for the movie online at MySpace.

Able to be accessed from , the page contains a lot of new images that fans can treasure as well as icons and wallpapers. A widget will also be available on it starting May 15, 2007.

News
>
Music News
April 25, 2007 07:09:05 GMT
After an alleged fact that singer had a brief romance with Lady Di, he was eliminated from the list of lineups commemorating the princess.

"The princes have nothing against Bryan Adams...But they want the concerts to be free from any innuendo or tittle-tattle. It was decided that it would be inappropriate for Adams to appear," a source said. The ones coming up with the decision are none other than Diana's two sons Prince William and Prince Harry who wished no excessive media attention.

News
>
Celebrity Gossip
April 25, 2007 07:05:24 GMT
Becoming famous has its ups and downs. experienced the down side of her celebrity status when she got a death threat Tuesday April 24th from an unknown man.

Duff was being interviewed by MuchMusic host Leah Miller on Live @ Much when a man allegedly threatened to kill her. Witness claimed the man started shouting at the actress-singer, vowed he will kill her.

News
>
Movie News
April 25, 2007 07:02:22 GMT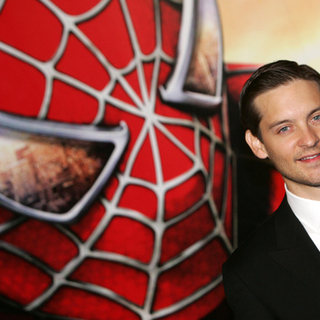 The night in the city of Rome, Italy on Tuesday, April 24 really turned into a splendid one as stars of "" came down together at Warner Village Cinemas Moderno to attend the premiere for the blockbuster flick in the city.

Walking on the red carpet for the screening were original cast members like , , , and Rosemary Harris as well as the new ones namely and , who played Sandman and Venom, respectively. Also present were director Sam Raimi, wearing suit and tie.

News
>
Celebrity Gossip
April 25, 2007 06:20:48 GMT
Fresh from his teaming up with fashion giant DKNY, is having a new bar to be opened in New York at the end of the month.

The bassist is teaming up with members of and to open a new hangout, Angels and Kings, in the Big Apple, which according to Wentz is aimed to provide locals with a down-to-earth, relaxed environment to drink in.

News
>
Music News
April 25, 2007 05:09:22 GMT
of has been taking a hiatus from her band for almost 4 years and throughout the length of time "" comes out in the other side. Coming to the surface with jet black and shoulder-length hair, Dolores is in the making of her solo career.

The Irish singer recently promoted her solo work in Hong Kong. Speaking upon her record she said, "A lot of these songs just came from day-to-day experiences. And it was a very natural, kind of organic process," she said. She also continued that she tried many different instruments and beats.

News
>
Movie News
April 25, 2007 05:07:28 GMT
Shooting process on "" in Chicago got interrupted yesterday, April 24, as fire erupted on a local vacant post office used by the crew from the movie to film a heist scene involving The Joker's gang.

District Fire Chief Jose Santiago revealed that insulation inside the building's "very old ventilation system" caught fire shortly before 11:30 a.m., and had nothing to do with the filming. Reports informed that the film crews were at street level working on a scene depicting a yellow school bus crashing through a wall of the building when the blaze broke out.

News
>
Music News
April 25, 2007 04:39:37 GMT
' last minute decision to include the song "Still in Love (Kissing You)" in "" has led to problematic matters. The addition of the song has caused not a only a lawsuit but also the entire album to be pulled from circulation.

As , singer Des'ree was filing a lawsuit against Beyonce for the copyright violation of the song. While waiting for the come out that is still pending in the courthouse, there is a mandate to stop the distribution of the album and any DVDs containing the song. That will include the Wal-Mart-manufactured "B'Day Anthology Video Album".

News
>
Celebrity Gossip
April 25, 2007 04:39:37 GMT
Melanie Brown graces the cover of new OK! magazine in the U.K., debuted her look fresh after giving birth to daughter, Angel Iris Murphy Brown.

The mommy is featured in the magazine with her newly born daughter, claimed to be the daughter of Oscar nominated actor . The former Spice Girl told the magazine, the name was inspired by a number of things.

News
>
Music News
April 25, 2007 03:59:14 GMT
Little did people know that 's "" is going to weigh a lot more than meets the eye. Even before the record arrives on shelves, the band has warned that "It is NOT a political record". The Canadian trio may have some explanation to do.

Chosen as the first single, "March of the Dogs" has no literary meaning but metaphorical content that touch the chord of US president. The lyrics speaks for itself: "Ladies and gentlemen of the underclass/The president of the United States of America is dead...And now the president's dead/Because they blew off his head/No more neck to be red/I guess to heaven he fled."

News
>
Celebrity Gossip
April 25, 2007 03:52:23 GMT
is invading the world of fashion. The actress has been tapped for a new profession, fashion designer, for high street retailer Mango.

Tapped to be the new face for the fashion giant's new collection, Cruz will give hand at designing a fashion range for the Spanish company alongside her sister, actress Monica Cruz.

News
>
Movie News
April 25, 2007 03:40:42 GMT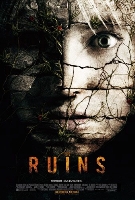 Still intends to scare up moviegoers after "", has shown his agreement to take part in thriller horror flick "" that BenderSpink and Red Hour Films are developing for DreamWorks SKG to distribute across the U.S., The Hollywood Reporter has learned.

An adaptation of the best-selling Scott B. Smith novel, the project will find the actor play a go-getter premed student named Jeff who persuades a group of Americans vacationing in Mexico to come along with him on remote archaeological dig in the jungle. Unbeknownst to them all, something evil is living among the ruins.

News
>
Movie News
April 25, 2007 03:39:34 GMT
On board to enact what seems to be a promising role, has given his commitment to topline a courtroom thriller flick entitled "" which he also sets to produce via his Furthur Films for 2929 Productions.

In this project, based on a landmark liability case against Ford, the Oscar-winning actor will play attorney Tab Turner, who brought the automaker to court on behalf of Donna Bailey, a single mother from Texas who was paralyzed and nearly died after her Ford Explorer flipped in 2000. The trial later exposed the company's indifference to flaws in its SUVs.

News
>
Movie News
April 25, 2007 03:38:01 GMT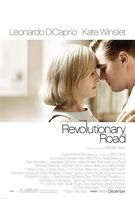 Another "Titanic" crew member has landed her feet on the same vehicle her fellow workers are riding.

Marking her reunion with both and , has reached deals to take starring part in "", the DreamWorks adaptation of Richard Yates' acclaimed 1961 novel of the same title.

News
>
Celebrity Gossip
April 25, 2007 03:30:28 GMT
Hollywood's female celebrities, including , , , , and , are all teaming up for the special issue of women's magazine Allure.

The stars bared all for a sexy new photo-spread in the so-called "What Lies Beneath," appears in the magazine's May issue.