News
>
Celebrity Gossip
March 19, 2008 02:16:34 GMT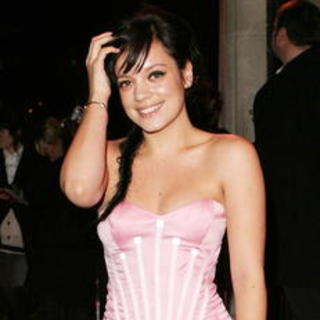 It appears that report on finding a new boyfriend is true. The British singing sensation even is said to have been moving in with her new beau, who's identified as Robertson Furze, also known as Robbie.

Allen reportedly has been living with Furze for a month. She, said a source, "moved in with him a few weeks ago and they have been sharing a bed. It started off innocently but they are doing more than just cuddling now."

News
>
Celebrity Gossip
March 19, 2008 01:35:22 GMT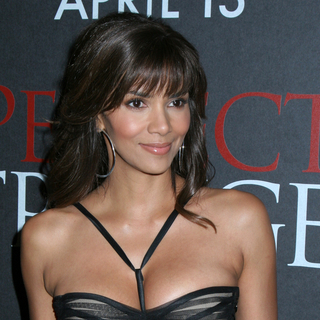 It's official. and Gabriel Aubry's baby daughter is called Nahla Ariela Aubry. It is pronounced "GNAW-lah ARE-ee-EL-uh"

The baby girl was born Sunday morning, March 16 at Cedars-Sinai Hospital in Los Angeles. Star Magazine was the first to bring the report to the surface. An insider told the publication, "Halle Berry had a 7lb 4 oz girl at 10:17am." According to Access Hollywood, as being told by a source, the actress had a long natural birth.

News
>
Music News
March 18, 2008 09:37:41 GMT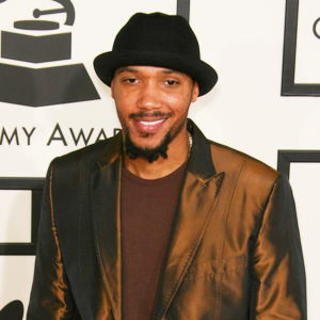 The music video for "Never Never Land", a new joint from R'nB singer has been premiered on BET. The song is the second single from Jennings' forthcoming album "" that is due April 29 via Columbia Records.

"Never Never Land" has been preceded with the track "Cops Up" that was released late last year. The video itself portrayed Jennings recalling the past four years of his life that was started with violent lifestyle involving club fights. His girlfriend, however, never backs out on him throughout the years and in the end of the clip there is a quote from him that is read: "Family, it never goes out of style".

News
>
Celebrity Gossip
March 18, 2008 09:05:14 GMT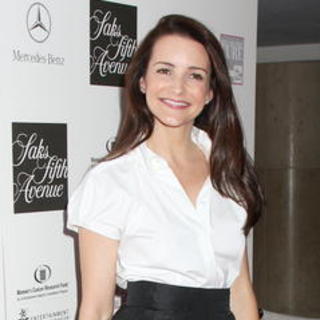 is the latest celebrity to be ensnared in a sex tape scandal. The "Sex and the City" actress sparked media frenzy Monday, March 17 as "leaked" photos from a sex tape allegedly starring her performing oral sex on an unidentified man were spread across the Internet.

Rumors began circulating that day on a sex tape featuring Davis being shopped around. It was reported that the owner planned to release photos of Davis slowly to build suspense. Others claimed that it was all a publicity stunt for the upcoming "" movie.

News
>
Movie News
March 18, 2008 09:00:12 GMT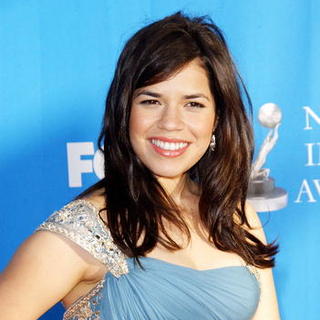 The star of the hit drama comedy television series "Ugly Betty" has been tapped to lend her voice for animation film "". According to Variety, the 23-year-old actress has been cast along with , , and for the DreamWorks' project.

The co-star of in "" will be giving voice to the character known as Astrid, the girl who helps the leading character in taming dragon. Meanwhile her co-stars, Baruchel, Hill, Mintz-Plasse and Butler, will each voice Hiccup Horrendous Haddock the Third, a bully, Snotlout, big but dumb Viking, Fishlegs, and Hiccup's father, Stoick the Vast. In the adventure fantasy film, she will also work with director Peter Hastings.

News
>
Movie News
March 18, 2008 08:25:36 GMT

A full trailer of the romantic comedy musical "" will be making its debut screening on Tuesday, March 18. According to ComingSoon, Universal Pictures have announced that the sneak peak to the Phyllida Lloyd-directed movie has been set to air on ABC during the second night of "Dancing With the Stars" two-night season premiere which is broadcast from 9:00 P.M. EDT to 10:30 P.M. EDT.

The reports of the exclusive broadcast to the trailer came months after the released of the domestic and international teaser trailers, which hit the web back on December 14, 2007. Earlier, the teasers have been claimed to be the trailers of the film starring , and . However, following the announcement of the trailer release date, it turns out that the two video footages were merely teasers.

News
>
Music News
March 18, 2008 07:49:34 GMT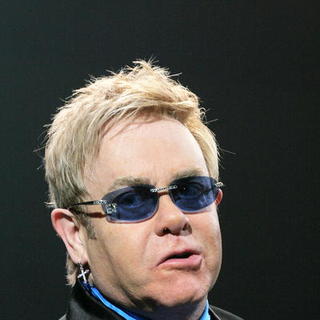 will keep it nice and square when he goes out there to perform for president hopeful, Hillary Clinton. The British singer will raise money for her presidential campaign through a "one night only" gig at New York's Radio City Music Hall on April 9.

"I'm not a politician, but I believe in the work that Hillary Clinton does," Elton said. This would be his first solo appearance in 8 years following his October 2000 performance without his band at Madison Square Garden. Tickets will go on sale on Wednesday, March 18, ranging from $125 to $2,300. For those who donate more than $10,000, they will get a chance to meet Elton, Hillary and her husband Bill Clinton in a private session.

News
>
Celebrity Gossip
March 18, 2008 07:46:29 GMT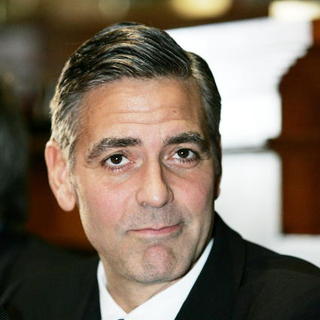 is quick to deny the reports that he's been asked by fellow movie star to be the godfather of her not-yet-born baby. The movie hunk as well has shot down rumors that he's been approached by the producers of "ER" to make a reprising role for the series final season.

It was reported last week that Kidman has been planning to have her baby baptized in the Catholic Church and thinking Clooney as the ideal godfather for the baby. Star Magazine was the first to report that encounter, quoted a source as saying, "Nicole asked George to be her baby's godfather, and he has agreed."

News
>
Movie News
March 18, 2008 07:23:48 GMT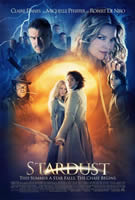 As winners of the 19th Annual Gay & Lesbian Alliance Against Defamation (GLAAD) Media Awards have been announced on Monday, March 17, it was revealed that the adventure drama fantasy film "" has nailed one of the top prizes given out. On the special event held at New York's Marriott Marquis, the Paramount Pictures' film has shown its dominance over the other two contenders "" and "".

The film featuring , and has brought home Outstanding Film in the category of wide release. Aside from the Matthew Vaughn-directed film, another movie receiving the Outstanding Film kudo was the 2006 Israeli gay love story feature film "The Bubble" which nailed the award for the category of limited release. "Bubble" beat out "", "Nina's Heavenly Delights", "Dirty Laundry" and "Whole New Thing".

News
>
Celebrity Gossip
March 18, 2008 07:11:40 GMT
Singer-songwriter , MTV Networks president Brian Graden and CBS soap opera "As The World Turns" were among the big winners at the 19th annual Gay and Lesbian Alliance Against Defamation (GLAAD) Media Awards Monday, March 17. Twenty-six of GLAAD's 40 awards were presented at New York's Marriott Marquis and ABC's "Boston Legal" was just the other winner in the TV categories.

"As The World Turns", which includes a gay romantic story line, won the award for the category of Outstanding Daily Drama, besting its heavy contender ABC's "All My Children". "Boston Legal", elsewhere, brought home the Outstanding Individual Episode (in a series without a regular LGBT character) GLAAD Award, thanks to its "Do Tell".

News
>
Movie News
March 18, 2008 06:41:52 GMT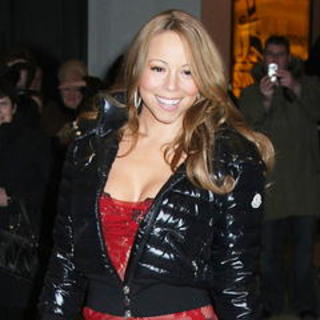 The indie drama film starring pop singer "" reportedly will be heading to 2008 Tribeca Film Festival. According to the official site of the "" hitmaker, the film helmed by Aaron Woodley will be making its world premiere at the film festival on April 26.

The Lee Daniels-produced film has been announced to be joining the list of the festival's Discovery Section on Thursday, March 13 by the organizers of the festival founded by Jane Rosenthal and . "Tennessee" is listed on the category among 29 other films and it will have its world premiere with 17 other world premiering films.

News
>
Music News
March 18, 2008 06:34:58 GMT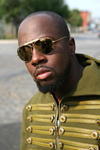 MtvU's Campus Invasion Music Festival have announced the string of musicians to grace their line-up this year. The star-studded bill is made up of various genres of music which boast among others like , , , , and .

This year the festival will begin their annual event at University of Maryland in College Park on May 2 and continue at two other places, namely Philadelphia's Penn's Landing (May 3) and Boston's University of Massachusetts (May 4). The line-up that also includes , and will give all-day entertainment at each campus.

News
>
Celebrity Gossip
March 18, 2008 06:23:42 GMT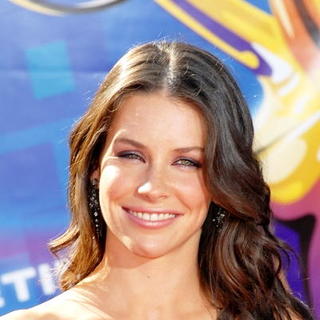 has signed a deal with Coty Prestige to become the new face of its fragrance, called Cool Water Woman. The "Lost" star thus will appear in print and TV ads, which are expected to roll-out this July.

Of her decision to work with the fragrance, Lilly said "[Cool Water Woman] definitely represents the juxtaposition between purity and sensuality, and there's that sort of fresh newness." She went on adding, "On top of it, there's strength that's underneath it all, that is where sensuality comes from-versus just pure sexiness."

News
>
Music News
March 18, 2008 06:13:47 GMT

will pack and deliver their sophomore album "" to be released as soon as next week. On such fast and sudden announcement, the rock band fronted by explained that they are going against the four-month delay that record labels usually request before putting the set in stores for promotional events.

"We wanted to explore the idea of releasing an album everywhere at once and THEN marketing and promoting it thereafter," the band explained. "The Raconteurs would rather this release not be defined by its first week sales, pre-release promotion or by someone defining it FOR YOU before you get to hear it."

News
>
Movie News
March 18, 2008 06:02:49 GMT

Following the of "" that has been outed online in early March, DreamWorks Pictures have revealed the official first trailer of the comedy movie from comic actor . The high definition video footage took about two and a half minutes of previewing and gives out more idea about the comedic side of the film if compared to the relatively short teaser.

The trailer opens up with action scenes where three American choppers were involved in a war and the soldiers were struggling to survive from the war. The tension from the war scene was quickly toned down as it was revealed that the fallen soldiers were actors shooting for a big budgeted Vietnam war film. Then, the trailer continues with the introduction of each actor involved in the film with funny notes describing the background of the characters.