News
>
Celebrity Gossip
March 18, 2008 03:01:58 GMT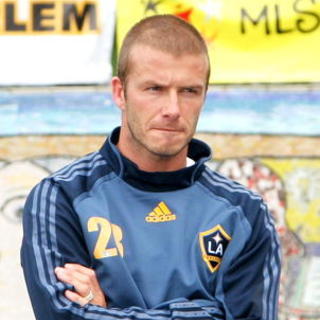 turns into action hero in a new TV advert for soft drink Pepsi. The soccer star is teaming up with some other world's biggest football stars for the multimillion-pound sterling advertisement which is meant to promote a new social networking Website "" that allows users to set up their own profile, features a behind-the-scenes video of the making of the ad, with commentary from all the footballers.

Beckham is featured in the ad as a dead ringer for Indiana Jones and later trades in the hat and jacket for a beach scene in the so-called "Nowhere" where he hands out bottles of Pepsi to his dream team mates. He and the likes of Thierry Henry, , Cesc Fabregas, , and Frank Lampard are all featured in the ad kicking the ball around a series of exotic locations, from China to the moon. The dream team then end up on a remote beach called "Nowhere."

News
>
Music News
March 18, 2008 02:53:32 GMT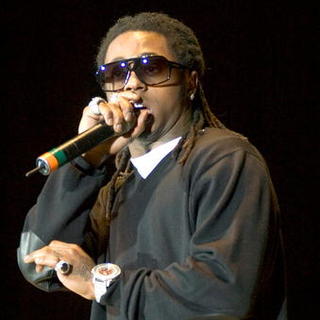 Chaos happened at 's concert in London where at one point bottles were sent flying to the stage. The rapper was serving a night at Stratford Rex and playing an electric guitar that accompanied his rendition of "Party Like a Rock Star" when two guys started becoming violent towards each other and prompted more troubles to the packed concert.

A blogger at happened to attend the gig and recounted the situation. While girls and some female members of Wayne's entourage quickly headed down towards the artist exit, Wayne still attempted to mend the situation by keep on performing. Bodyguards removed one culprit off the stage but an unknown person from the audience then threw a bottle near Wayne, making the rapper stop on track.

News
>
Music News
March 18, 2008 02:19:28 GMT
has let out a release date for her often-delayed album, "". The third album from the pop singer will be in stores on April 22 with the first single to be "Little Miss Obsessive" featuring Tom Higgenson, Billboard.com reported.

Although the -produced song "Out of My Head (Ay Ya Ya)" was released prior to "Obsessive", the latter is said to be the official first single from the Geffen album. "Outta" found a hard time on the chart but doing moderate on its digital download with 177,000 hits according to Nielsen SoundScan. "Obsessive" itself is nowhere found on the Billboard chart up to the news hour.

News
>
Celebrity Gossip
March 18, 2008 02:17:28 GMT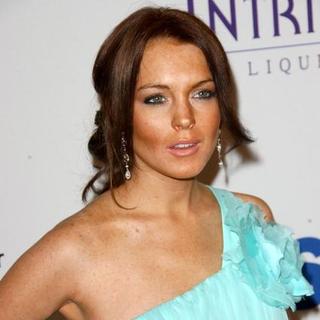 Is having a full plate on her agenda today, has been forced to clear her calendar so that she could visit her ailing grandfather who's battling cancer. The star's paternal grandfather is losing a battle with cancer, E! News has reported.

Lindsay was in California when his father Michael Lohan called her to break the bad news over the weekend. The call occurred just hours after the family rushed the elder Lohan to the hospital.

News
>
Celebrity Gossip
March 18, 2008 01:48:10 GMT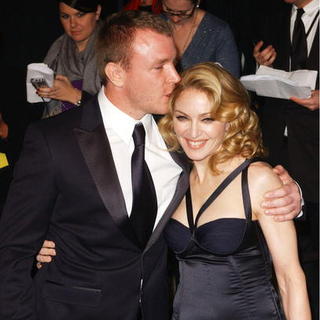 Going against media claim that 's marriage to hubby Guy Ritchie is on the rocks, a representative for the singer has confirmed that the couple are not heading for splitsville. Madonna's publicist, Liz Rosenberg, issued a statement Monday, March 17, quashed suggestions that the couple's marriage may be ending.

"I am delighted to confirm that Mr. and Mrs. Guy Ritchie remain happily married," Rosenberg said in a statement. "Though they were in different countries recently-Madonna in the U.S. doing promotion for her upcoming album, , and Guy finishing up post-production on his new film, , as well as completing a Nike commercial and working on several scripts in England-the family are joyfully back together at home in London. All is well and wonderful in the Ritchie household."

News
>
Music News
March 17, 2008 09:49:59 GMT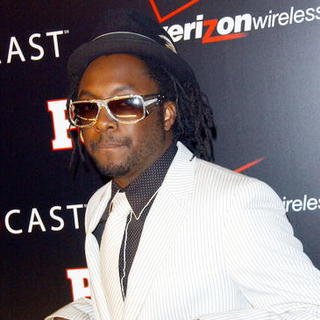 A preview of 's upcoming music video for track "Heartbreaker" has been released on-line. The footage is previewed along with the streaming of "The Passions of ", a documentary that chronicles the passion of each of the British band's members outside their pop career.

Member , in particular has a passion of street dancing and she hooked up with will.i.am earlier this month in L.A. to shoot a music video where she does the street dancing. "For her documentary, Cheryl was originally just meant to be part of the dance troupe for will.i.am's song - but he asked her to do backing vocals," as source said.

News
>
Movie News
March 17, 2008 09:40:59 GMT

Talking about the upcoming film "" at 2008 SXSW Film Festival, writer-directors Jon Hurwitz and Hayden Schlossberg revealed that there is a big possibility that the franchise will continue. In fact, according to AICN, the filmmakers behind the comedy starring and may be having a spin-off with in it.

When asked by the movie news site about the possibility of having a spin-off from the films, Harris revealed his excitement. "Part of me thinks that would be really hilarious just to make up this fictitious back story of my family and that makes me think of Steve Martin in THE JERK, just going really outlandish and then part of me thinks that is just truly jumping the shark, so I don't know," he also told AICN. "When you are spinning off a character that's based on a real person, but not real...I don't know, it might be too much, but if anyone can write it..."

News
>
Movie News
March 17, 2008 09:02:25 GMT

The co-producer to the Coen brothers in "" has been reported to be getting the screen rights to a novel written by Richard Price, the scribbler of HBO's "The Wire". Variety reported that the 49-year-old filmmaker has acquired the rights of "" together with Miramax Films.

Producing for Price's works won't be the Academy Award-winning producer's first attempt to bring the author's scripts to the big screen. Rudin has produced two other Price's screen scripts, the Golden Globe-nominated thriller "Ransom" and John Singleton's remake film "Shaft". He also had once become the casting director of "The Wanderer", the 1979 Phil Kaufman-directed film which was adapted from Price's first novel.

News
>
Celebrity Gossip
March 17, 2008 08:17:35 GMT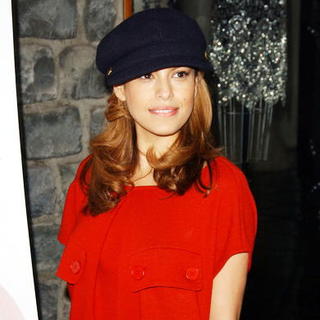 Has previously been tapped to star in Calvin Klein's Fall 2008 perfume advertising campaign, is the new face for Calvin Klein Underwear as well. The fashion house, according to WWD, will kick off a worldwide advertising campaign featuring the arguably sexy actress.

On her being recruited as the new face for Calvin Klein Underwear, Mendes commented, "The company has such an incredible creative legacy. I'm honored to be associated with such an iconic, world-class brand like Calvin Klein." Meanwhile, no details have been revealed about the range.

News
>
Music News
March 17, 2008 08:10:09 GMT

Being rumored to be released in April, 's new album "" is eventually set on a May date. After many delays since last year, Cash Money Universal Records announced that the album will be released on May 13.

The press release also stated that the first single from the album, "Lollipop" will take official impact on both Urban and Crossover Radio outlets on March 25. In the mean time, the music video for the single which has been on BET last week, is also getting a premiere slot on MTV's TRL today, March 17 and on MTV's "Sucker Free" the next day.

News
>
Movie News
March 17, 2008 07:49:36 GMT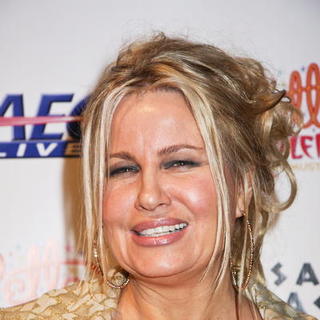 The depicter of Stifler's mother in comedy movie series "American Pie" has been tapped to star in Rip Cord Productions' comedy "". According to Hollywood Reporter, the 44-year-old comedienne will be playing the mother of the lead character.

By signing in to play in the Jared Hess-directed film, the co-star of in "Legally Blonde" and its sequel will be joining the other cast members that include , and . On the film itself, "Broncos" that is penned by Hess and his wife Jerusha, tells a story about a high school outcast whose story he made in a camp for writers gets stolen by a legendary fantasy novelist. The film is currently in production.

News
>
Music News
March 17, 2008 07:17:30 GMT
Personal life has collided with music career within . The rock band fronted by the Madden twins will soon kick off a tour in support of their 2007 album "" and instead of a supporting act, they will bring along.

Hilton who has been making headlines for her romance with guitarist , said that it will be a good idea that she tags along. "We're actually leaving in a couple days for South Africa, so I'll be with him. I'm just happy to be together, so no matter where we are, we'll have a great time," she told People magazine.

News
>
Movie News
March 17, 2008 07:17:18 GMT

Answering to the screening demand from prominent Hindu leader Rajan Zed, the filmmakers of the upcoming comedy "" let out clarification that the movie is not aimed to offend anybody's feelings, particularly Hindu followers and leaders. Further, Punjab Newsline reported that Paramount Pictures have agreed to screen the film for Hindu leaders to clear up the misunderstanding.

In an official statement made on Monday, March 17, the Senior Vice President National Publicity of Paramount Pictures Jessica Rovins revealed that everyone involved are intending to preview the Marco Schnabel-directed film to the Hindu leaders. The statement read, "Along with , the film stars , , , , Deepak Chopra and Manu Narayan (who comes from a Hindu background). It is our full intention to screen the film for Rajan Zed and other Hindu leaders in the U.S. once we have a finished print."

News
>
Celebrity Gossip
March 17, 2008 06:27:56 GMT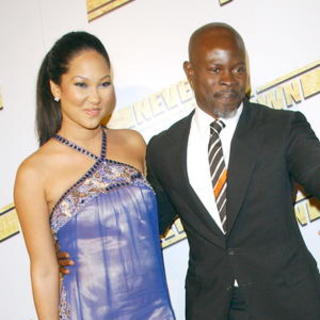 Another day another denial from another Hollywood public figure. Kimore Lee Simons has turned down rumors she is pregnant with the child of actor boyfriend , claimed all the stories the tabloids publish about her "lies."

The New York Post's Page Six reported last week that the fashion mogul was pregnant with Hounsou's baby. The Post cited an unnamed source confirming the baby news as saying, "She's pregnant". A rep for Simmons had no comment at that time.

News
>
Movie News
March 17, 2008 06:13:21 GMT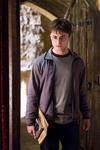 Good news continues to pour in for the Harry Potter's fans as the latest reports suggested that "" will get an IMAX release despite cursed speculations. According to ComingSoon, on Friday, March 14, IMAX Corporation have been announcing that the sixth installment of the fantasy drama adventure film will be opened on IMAX the same day it bows into the conventional theaters on November 21.

Confirming the news, IMAX Co-Chairman and Co-Chief Executive Officer Richard L. Gelfond stated, "Our release of 'Harry Potter and the Half-Blood Prince' is scheduled for November, and we expect that as with 'Harry Potter 5,' certain sections of the film such as the finale will be presented in IMAX 3D." He then added, "We are currently working on adding another film for release in September or October and look forward to announcing this addition to our 2008 slate."