News
>
Movie News
May 07, 2007 06:58:23 GMT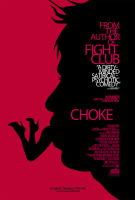 More than half a year have gone by since Universal was reported to set up "", and now comes good news on the project that it is about to enter its filming process soon.

Chuck Palahniuk, the author of the book which the flick is based on, has informed to ChuckPalahniuk.net that production on the movie will begin on June 18 this year with to be the leadstar under the direction of first-time helmer .

News
>
Music News
May 07, 2007 06:42:04 GMT
Ten pop songs have been listed through BBC 6 Music ballot to reign the worst lyrics chart. Des'ree's "Life" came out the ultimate 'winner' by sitting at the 1st post through a 30 per cent votes.

Announcing the top ten list, the radio presenter Marc Riley says, "Bad lyrics can come in all forms - some acceptable, some less so. Dumb is sometimes OK, but pious and pretentious and pompous are obviously never to be encouraged nor tolerated." In defense to this, Martin Fry from English band ABC who sat at #4 said, "I have been waiting for this kind of accolade for years. The most memorable lyrics are often the stupidest."

News
>
Celebrity Gossip
May 07, 2007 06:28:28 GMT
can never have enough of publication. The jazz and soul singer is said planning to have a traditional Jewish wedding soon following her engagement last month.

The songstress' fiance Blake Fielder-Civil reportedly has converted to Judaism to fulfill her dream of being married under the religion of the Jewish people this summer.

News
>
Music News
May 07, 2007 06:06:21 GMT
Country star will be reunited on one stage with her old time buddy Porter Wagoner. They will be celebrating Porter's 50 years career in music industry by conducting a tribute show on May 19 at Nashville, Tennessee's Grand Ole Opry.

Within the show, there will also be the launching of Martin Issues guitar that is specially constructed in honor of Porter. Honky-tonk singer Marty Stuart will also be present as the host of a one-hour fragment exclusively for Great American Country network.

News
>
Celebrity Gossip
May 07, 2007 05:11:06 GMT
That of 's 45-days jail sentence drama keeps rolling on. The celebrity heiress has fired longtime publicist, Elliot Mintz, whom she considered as the one responsible for the unfortunate.

Mintz announced the parting ways in an email to People magazine Sunday night May 6th, claiming he sent Paris an e-mail the day after the hearing, expressing his sadness over the ruling while also offering his sincerest apology for any misunderstanding regarding the terms of her probation.

News
>
Music News
May 07, 2007 05:06:40 GMT
One more single is pulled out of 's chart-topping album "". Single "Intervention" stands next in line and will be released May 21 in UK via Rough Trade Records and on July 10 in US under Merge Records.

Like preceding single "Keep the Car Running", the second set will be available in 7" vinyl and as digital download. The second single will feature song "Ocean of Noise" by alt country band Calexico on the B-side.

News
>
Movie News
May 07, 2007 05:01:33 GMT
Drawing in a similar premise presented in "Ghostbusters", Warner Bros. Pictures is about to develop a new comedy feature entitled "" with Andrew Lazar to produce via his Mad Chance.

The project concerns an armchair home-repair enthusiast with no construction skills who unwittingly becomes the one who fights supernatural forces bent on destroying the world. Names to direct and star have not yet been revealed, but it is reported that Bill Birch, an actor attached to Warner's other flick "Pre-Astronauts", will write the screenplay.

News
>
Celebrity Gossip
May 07, 2007 04:50:04 GMT
While his fellow rocker already gave up the idea of writing an autobiography, of has just started working on one.

The guitarist reportedly is writing an autobiography about his time in the band and his turbulent relationships with drugs and alcohol. The autobiography is expected to be a frank memoir, in which Richards is expected to give out honest details of his wild life.

News
>
Music News
May 07, 2007 04:32:11 GMT
In what has become a tradition, the American Idol top 10 finalists this season will visit several states in US for a summer tour. The trek will begin one month after the ultimate winner is announced on May 23.

Still competing runners like Melinda Doolittle, LaKisha Jones, and will be joined by their eliminated fellow contestants to hit the road for three months. They will be performing individual sets as well as collaborations of the songs made popular during the season.

News
>
Celebrity Gossip
May 07, 2007 04:29:31 GMT
Being a very dedicated thespian who has played various roles both in small and big screen since late '70s, was delightfully named by San Francisco Film Society the recipient of Peter J. Owens Award in the organization's celebration of its 50th annual San Francisco International Film Festival.

Honored so for his work that "exemplifies brilliance, independence and integrity", the actor-comedian received the prize during the gala evening held Thursday, May 3 at Union Square's Westin St. Francis Hotel, accompanied by the big names behind the screen like George Lucas, Peter Morgan, and Ron Howard, who all were also recognized by the Society for their devotion to film industry.

News
>
Movie News
May 07, 2007 04:27:53 GMT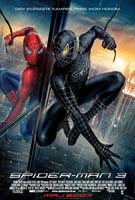 Sure it's not that hard to guess which title is coming as the top-grossing movie this time with the grand return of the web-slinging superhero on the big screen.

Yes, in its follow-up to the huge commercial success it has gained across European and Asian territories, "" effortlessly spins it web on the domestic box-office to come out as the champ for weekend ended May 6, 2007. Blasting the blockbuster season off to a super-high earning start, this third installment of the wall-crawler tale fantastically nets $151.1 million, breaking the previous record set by "", in the meantime also smashing international record for a tally of $230.5 million in 107 foreign countries.

News
>
Celebrity Gossip
May 07, 2007 04:00:57 GMT
is facing a second lawsuit stemming from a fatal December 30th, 2006 car crash.

Marouane Hdidou, the husband of Awatef Aboudihaj, a woman killed in the accident, filed a lawsuit in Los Angeles County Superior Court on Wednesday May 2nd against Brandy and other motorists involved in the accident, seeking unspecified damages to cover medical and funeral expenses, as well as legal costs and other damages.

News
>
Music News
May 07, 2007 03:47:02 GMT
is going through another line up change as guitarist John LeCompt and drummer Rocky Gray bid their goodbye to the band. Though not obviously showing any clash especially after recent release of "" (2006), both LeCompt and Gray speak up about vocalist Amy Lee's management that stands against them.

First statement released by LeCompt on May 4 revealed that he was fired from the band without given any time to defend the situation. He said, "I'm done and I'm pretty upset about it. Amy called and fired me today. There's absolutely no loyalty in this band." He continued by writing on his blog that Amy gave him no chance for negotiations or even early warning.

News
>
Celebrity Gossip
May 07, 2007 03:33:37 GMT
Wanna walk in 's boots? Yes you can. The singer-actress put the "Boots Made For Walkin" on eBay, beginning on April 11th.

The knee length, size seven boots have four-and-a-half inch heels and both feature the singer's signature in flowery silver handwriting, with a few kisses.

News
>
Music News
May 07, 2007 03:00:12 GMT
In just seven days, and his band Innocent Criminals finished the follow up of 2006's "". Taking Paris as the post to record this eleventh studio album, Harper comprised 11 tracks into an album named "".

"I had always wanted to make a record in Paris ... because it's Paris," Harper said. "And I had always wanted to make a record directly coming off of a tour. It just makes sense. You've got all your best equipment and your musical abilities are never as sharp or as heightened as when you've been consistently on the road."