News
>
Music News
April 16, 2008 08:34:21 GMT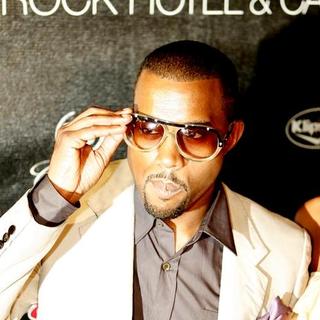 has brought in production duo Wrightwax who won the beat battle competition "The Set". The duo consisting of cousins Deuce and B. Wright are signed to West's G.O.O.D. Music after being acquainted through the label's artist, .

"From working with Big Sean, we got a chance to get in the studio with Kanye while he was making the album and he said he wanted to sign us," Wright told SOHH.com. "We were in Atlanta and he was just playing some of our tracks and in the first ten minutes, he was like 'I wanna sign ya'll,'" Deuce added. "He was listening to our stuff and he turned it down and was like, 'how did you think to do this?' I was just in awe. I mean, it was Kanye West asking me how did I do this."

News
>
Celebrity Gossip
April 16, 2008 08:31:32 GMT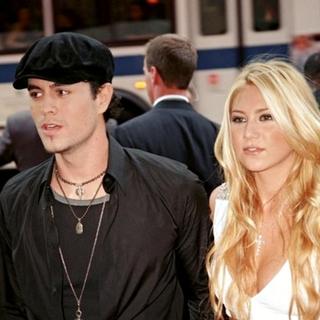 Are good in keeping the gossip guessing on her betrothed status, indeed proclaimed she would "never" marry. "I'm never getting married," Anna told People at the First Annual Nautica South Beach Triathalon, adding that "Everything is good" between her and longtime boyfriend .

Anna and Enrique have been dating since 2002. Back in December last year, the pair were reported to be engaged after the tennis star was spotted sporting a large diamond ring on her wedding finger. Neither of them have since refused to confirm or deny the reports.

News
>
Music News
April 16, 2008 08:18:12 GMT

Newly signed dance act will showcase her talent to a bunch of people during the annual White Party which is held on Saturday, April 19 at Wyndam Hotel's Spring Break Pool Party. The Interscope artist is set to appear in the event that is catered to LGBT communities, accompanied by Frenchie Davis and Candis Cayne.

Lady GaGa who has made much hype in club scenes, has released her debut single "Just Dance" on iTunes and is preparing to release the full set in Summer under the title "". The single is featuring R 'n' B singer who is also relatively a new comer signed under 's Konvict Music.

News
>
Movie News
April 16, 2008 08:09:08 GMT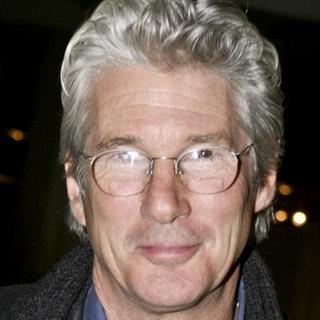 It seems that landing one leading role after another is not a hard thing to do for veteran actor . After getting hired for Warner Bros. Pictures' crime drama "", the co-star of in "Pretty Woman" has been tapped to star opposite in Amelia Earhart's biopic project "".

In the film executively produced by Swank and scribbler Ron Bass, the 54-year-old actor will take the important role of publisher George Putnam who happens to be Amelia's husband. The Golden Globe award-recipient for his role in "Chicago" will bring Putnam to the big screen under the direction of "" helmer Mira Nair and is going to join Swank when the lensing begins in late-April in Toronto, Nova Scotia and South Africa.

News
>
Movie News
April 16, 2008 07:14:49 GMT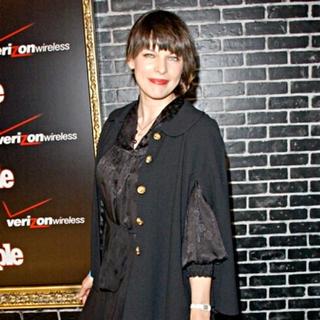 , the tough and rugged chick in the "Resident Evil" franchise, allegedly is up for another vigorous role as she is set to star in a thriller entitled "The 4th Kind", according to Variety. In the film, the 32-year-old actress is going to portray a woman who investigates an unsolved mystery in Alaska.

Jovovich will join the production of the Gold Circle Films' flick when the film begins to take its principal photography sometime in late-June. She will be working under the direction of first-time director Olatunde Osunsanmi, who was the assistant to Joe Carnahan. However, before she gears up for the film, the "" star will have to follow the shooting for David Twohy's thriller "" which is under production.

News
>
Music News
April 16, 2008 06:50:05 GMT

In a joint partnership with AceShowbiz, rock band are giving away a trip for two fans to watch the band performing live in Las Vegas. The band have released their new album "" and on Sunday, April 20 will celebrate it with a party in the Sin City where two lucky fans can meet the members personally.

The winner will get to watch the band performing from the V.I.P. section of the renown Mandalay Bay. Along with the trip and meet and greet session, the eligible winner will get an autographed copy of the the band's brand new CD that has hit the stores on Tuesday, April 15.

News
>
Movie News
April 16, 2008 06:29:31 GMT
"Pirates of the Caribbean" hunk has been considered to star in "". According to Variety, the actor has been offered with a chance to sport his acting skills in the action tidbit by helmer Johnny To.

Though the co-star of in "" has been given the endeavor, the Milkyway Image's spokesperson revealed on Tuesday, April 15 that negotiations on the overture have yet been carried out. If the "" actor decided to take the offer, he may team up with and , who both are still in talks to land roles.

News
>
Celebrity Gossip
April 16, 2008 06:24:18 GMT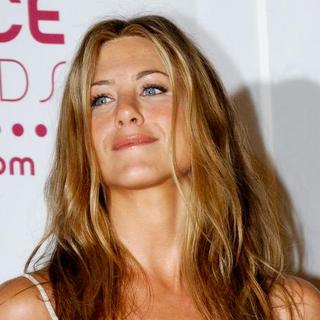 is about to adopt a baby boy this Christmas, according to Grazia Magazine. The U.K. magazine reported that the actress doesn't just plan to adopt, she apparently is moving forward with the plans, already chose a name and installed a $300,000 nursery.

A source close to Aniston claims the single actress has chosen a baby boy from an adoption agency based in L.A. "She's now decided to find a baby in LA and she likes the name Alexander, which means 'defender of men' in Greek. It's a family name - her younger half brother is called Alex," the source told Grazia.

News
>
Music News
April 16, 2008 06:03:52 GMT

is the latest artist to cut ties with the label. The rapper announced through an interview with MTV that he should be off the deal with Interscope/Star Trak Records by the end of this week and will release his new album independently. The Houston native however dismissed any conflict with the label, saying that there was "no hard feelings".

Thug, real name Stayve Jerome Thomas said that the bosses in Interscope heard his pleas for bigger freedom and therefore let him off the hook. "I sat down with the general manager," he said. "Really, I just sat down and told them, 'Y'all over here don't understand the type of music I do, and y'all hold me back while y'all trying to get your situation together. I ain't really got that time to sit on the sideline while you do this. Let me pay y'all. Y'all gave me all this money. Listen, I'll give y'all some money off the new album.'"

News
>
Celebrity Gossip
April 16, 2008 05:16:23 GMT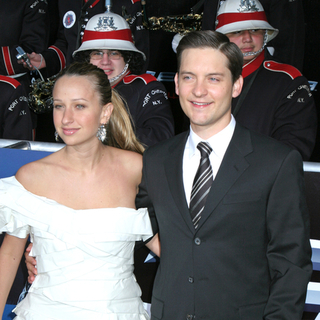 Celeb-gossip blogosphere is already afire with reports that and his wife Jennifer Meyer are expecting their second child together. In Touch Weekly, the first to report that matter, has the headline "In Touch Exclusive: Tobey and Jennifer Expecting Second Child."

In Touch reports further that Jennifer is due in early October and she and Tobey are hoping it's a boy. "Jen and Tobey are over-the-moon happy," the publication quoted a friend of the couple. "Since they already have a daughter, they would love a little boy, but of course they would be just as thrilled with another daughter."

News
>
Movie News
April 16, 2008 05:08:25 GMT

M. Night Shyamalan's fans apparently have to wait longer to see the latest project "Avatar: The Last Airbender " from the acclaimed director. On April 15, Variety came out with a report stating that the movie version of the Nickelodeon's animated series has received its theatrical screening schedule.

According to the movie news site, the film for Paramount Pictures and Nickelodeon Movies has now listed to bow in theaters on July 2, 2010. By getting the specific date as its release schedule, the live-action adaptation film becomes the first film to claim the date. Additionally, to avoid confusion with James Cameron's upcoming 3-D film "", the film has dropped its "Avatar" title making it to be known only as "".

News
>
Celebrity Gossip
April 16, 2008 04:49:24 GMT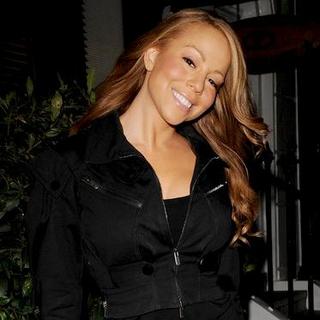 has added fuel to reports of a romance with actor-rapper after they were reported to be getting cozy at a party in Las Vegas on Monday night, April 15. Despite the denial issued by Carey's representative, the twosome apparently enjoyed their time together very much.

Per People, Carey and Cannon flew in to Las Vegas together on a private jet on Monday night. They then headed for Prive at Planet Hollywood where he was scheduled to deejay, supposedly as part of Carey's best friend, rapper Da Brat's 34th birthday celebration.

News
>
Music News
April 16, 2008 04:39:09 GMT

have begun the series of promotional acts to support their new release, "". Beside, preparing the annual Crue Fest that will hit North American indoor stadiums, the rock band have also tied a deal with Rock Band to release their new single through the video game.

Backed up by Live Nation, Crue will bring , Sixx: A.M., and as supporting acts in their 41-dates jaunt. The trek will begin July 1 in West Palm Beach, Fla and wraps up August 31 in Pittsburgh. Tickets have been available through for earlybirds and will be sold via on Friday, April 18.

News
>
Celebrity Gossip
April 16, 2008 04:11:07 GMT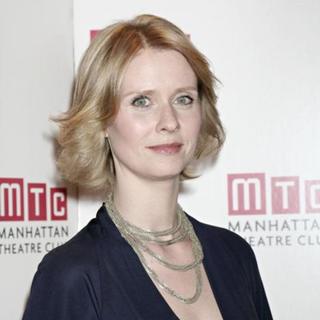 Tuesday, April 15 was the first time ever that talked openly about her secret breast cancer ordeal. The actress shared her story during an interview on "Good Morning America", revealed that she was diagnosed with breast cancer way back in 2006.

Broke her silence on that matter, Nixon said that she was informed she had breast cancer by her gynaecologist while starring in the off-Broadway play "The Prime of Miss Jean Brodie." Recalled on the time being, she told the ABC's show, "I go for my completely routine mammogram and then I get a call from my gynecologist and she says, 'Well I have some, it's not such great news'". Admitted that she did feel scared, it indeed was a fortunate for her that "it's found so early, and we can just get right on it", the gynaecologist told her.

News
>
Movie News
April 16, 2008 04:06:23 GMT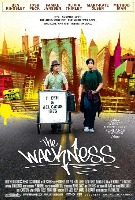 The first teaser trailer of Jonathan Levine's "" has debuted online. A minute-long footage of the praised Sundance dramedy starring , and among others is said to be posted on the web via MTV Overdrive.

The teaser began with the previewing of the company credits which shows the typed Sony Pictures Classic being replaced by a funky handwritten logo. The footage continues with a close shot of a tape put into the player and then the scene changes to the far shot of the twin towers explaining that the story is set in New York City in Summer 1994. The teaser gives out idea the focus of the film as it let out, "The girls were fly. The music was dope."