News
>
Movie News
April 25, 2007 03:38:01 GMT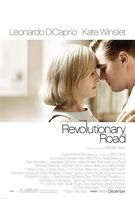 Another "Titanic" crew member has landed her feet on the same vehicle her fellow workers are riding.

Marking her reunion with both and , has reached deals to take starring part in "", the DreamWorks adaptation of Richard Yates' acclaimed 1961 novel of the same title.

News
>
Celebrity Gossip
April 25, 2007 03:30:28 GMT
Hollywood's female celebrities, including , , , , and , are all teaming up for the special issue of women's magazine Allure.

The stars bared all for a sexy new photo-spread in the so-called "What Lies Beneath," appears in the magazine's May issue.

News
>
Music News
April 25, 2007 03:17:36 GMT
Grammy Award-winning songwriter and singer is going to roam even further in North America this summer. He had extended his summer tour to support 2006's "".

After announcing early jaunt that kicks off June 22 in Atlantic City, N.J., the legend is now wrapping up July 28 in Kelseyville, C.A.. According to his official website, there are 'hot seats' available for fans who want to see the performance up front and personal. These premium tickets come in a package with exclusive Bob Dylan Tour gift item and collectible laminate. Interested fans can click the "Hot Seats" icon next to the venue on the official website.

News
>
Celebrity Gossip
April 25, 2007 03:01:32 GMT
Making music isn't the only thing does. The rapper does have some films as well. By now on it has been reported that he is in negotiation to buy a music venue in Detroit, Michigan which was featured in his film "."

Negotiations are allegedly under way for Eminem to purchase the St Andrew's Hall venue, owned by Live Nation, for an undisclosed amount. If the deal later on goes through, Em and his manager Paul Rosenberg will manage the operation while the venue's current management will run the day-to-day operations of the club.

News
>
Music News
April 25, 2007 02:49:18 GMT
The four-piece band is giving an extended treat for its US fans this weekend. Following the band's Coachella appearance this Friday, they will visit Los Angeles two days later on April 29.

According to the official website, the band who just released its sophomore set on Tuesday is to have an intimate show at LA's Troubadour.

News
>
Celebrity Gossip
April 25, 2007 02:28:35 GMT
is doing her old thing. The actress filed a petition Monday April 16th in L.A. County Superior Court to change the name of her latest adopted child from Pax Thien Jolie to Pax Thien Jolie-Pitt.

In court documents obtained by it is obvious that Jolie is "the sole adoptive parent of the child" and is requesting the name change "in order that her child's last name will incorporate and be combined with the last name of her partner and be the same as that of her other children."

News
>
Music News
April 25, 2007 02:24:53 GMT
is going to launch the fourth single from the platinum album "" (2006). Between the choice of "Lights" and "Kiss You Off", the band has chosen the latter.

A video for this track has been shot and directed by Robert Hales, the same man who masterminded 's "Crazy". It will see lead singer Ana Matronic being pampered in a salon. Written on their official site is: "I think it's one of the most polished and professional looking things we've ever done but don't hold that against us; it was so much fun to do. We hope you like it."

News
>
Celebrity Gossip
April 25, 2007 02:00:50 GMT
It keeps going the way it's going. It is officially over between and troubled hubby as the couple's divorce has been made official Tuesday April 24th in Orange County, California.

With the settlement having been worked out in advance, the judge ruled that Houston would get custody of their 14-year-old daughter, Bobbi Kristina. During the court sessions, the singer testified that she didn't need spousal or child support and that her ex-to-be wasn't reliable enough for their daughter to depend on.

News
>
Movie News
April 24, 2007 16:22:49 GMT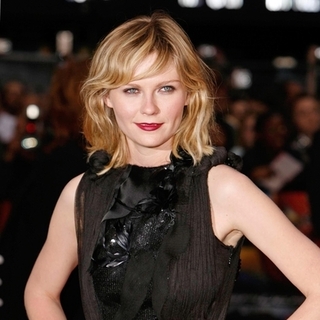 '' is rumored to be the most expensive movie ever made. According to reports, the film - which is based on the popular Marvel comic book series - cost more than $500 million to make. However, the sum has been much disputed with some Hollywood insiders struggling to accept that so much money was spent on it.

'Spider-Man 3' producer Laura Ziskin told the New York Post newspaper: "I refuse to say the real number because it makes me choke. 'Spider-Man 3' was a super-expensive movie - the most expensive film we've ever made. But there 's no way you can get to $300 million." A Sony representative claims the film cost $270 million. One movie source is adamant the actual total was higher, with production costs alone reaching $350 million, while New York location shoots cost upwards of $1 million a day. Radar magazine reported the final bill for 'Spider-Man 3', which stars and , was $500 million.

News
>
Music News
April 24, 2007 09:36:27 GMT
Even more than a decade after his death in 1996, is still making a headline. The deceased rapper is being sued by singer Esther Williams for copying her lyrics in the song "Late Night".

Williams filed a lawsuit against the rapper icon's company Amaru Entertainment after discovering Tupac's lyrics in "Last Night" was too similar to her 1976 single "Last Night Changed It All". Tupac's mother and the representation of Universal Music Group are faced against this charge.

News
>
Movie News
April 24, 2007 09:34:31 GMT
Seems the mystery has begun to unravel on 's status in "." TV Guide has brought in sad news that the "Scrubs" star has come up to a conclusion of not joining the project as the titular character, which he had been tipped for since last year.

Based on Gregory Mcdonald's 1985 novel of the same title, the movie is likely to be the third motion picture to feature the character of the wisecracking reporter after "Fletch" (1985) and "Fletch Lives" (1989). "Scrubs" creator Bill Lawrence has already been appointed to helm from his own script with David List producing for The Weinstein Co..

News
>
Music News
April 24, 2007 09:11:17 GMT
Joining the lots to add the limelight of "Idol Gives Back" is . The stand up comedian has the honor to host the charity event which is to be aired April 24-25 on fox from 8-10 p.m.

In the two hours special, Ellen will appear from Walt Disney Concert Hall in Los Angeles while some of his fellow entertainers will appear from the "Idol" stage. Huge names will grace both stages for one solid purpose, to raise money for poor children in US and Africa.

News
>
Movie News
April 24, 2007 09:04:30 GMT
Relax, folks, it does not mean Tony Kaye has done anything criminal that he has to go to a prison. Far from it, the English filmmaker is in discussion to assume helming duties for action thriller "", which MGM has already agreed to distribute.

Produced under the newly-established Reliant Pictures banner, the picture reportedly has tapped Carl Lund to work on the script with an eye to begin production this summer in New Mexico. The project will mark the first feature coming from the company, which aims to produce six movies in the $10 million-$15 million range over the next three years.

News
>
Music News
April 24, 2007 08:30:32 GMT
After announcing that injured bassist Tommy Stinson will be fit enough to proceed with South African gigs, now regretfully announced that the dates will be cancelled. Stinson is still in his recovery process and cannot cover the April 27 and May 1 nights.

Stated in a read statement is: "Stinson recently sprained his left wrist in a fall and the injury has not yet healed. As a result, Guns N Roses will not make their two scheduled performances at My Coke Fest in South Africa at the end of the month."

News
>
Movie News
April 24, 2007 08:17:02 GMT
Currently busy in wrapping post work on "", Joel and Ethan Coen turn out to have already prepared themselves to work on a new film feature titled "."

Said to be a dark comedy in the vein of "Fargo", the project will be developed as a joint production of Focus Features and Working Title. It therefore is the second of a two-pic deal the brothers struck with both companies following "", which recently joined in.