News
>
Celebrity Gossip
July 25, 2008 05:02:39 GMT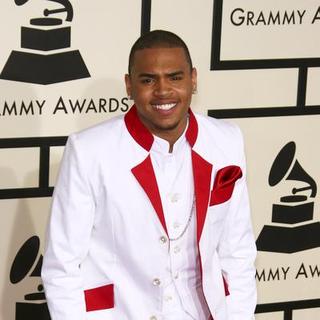 Following in the footsteps of his fellow musicians, many of whom are branching out their career beyond the music business, is invading the reality show world. The R&B performer is teaming up with TV producers Mark Burnett and J. D. Roth to create a new dance competition series which will be emphasized on hip-hop/street dance.

The dance show will see contestants go up against one another in a variety of dance-offs, with Chris choosing the winner of each round. "Dancing is more than just a way of moving, it's a different expression of music," he said. "That's what I want to focus on with this show."

News
>
Movie News
July 25, 2008 04:26:30 GMT

Giving another look into the forthcoming "", Lionsgate Films have released the red band trailer of their latest romantic comedy movie starring , and . The new video footage brings viewers closer to understand one of the main characters, Tank.

Unlike the which gives introduction to all three main characters, Dustin, Alexis and Tank, this restricted video focus on Tank and his job of making a girl's ex-boyfriend appears to be a better choice. Through this compilation of clips, viewers can see the scene where Tank takes a girl on her worst date ever. This trailer also brings forward several funny scenes with Alex Baldwin.

News
>
Music News
July 25, 2008 04:25:23 GMT
Not only busy working on other artists' albums, is also preparing to drop his new LP titled "Timbaland Presents Shock Value 2" soon. The producer/rapper confirmed the plan to MTV stating that although he hasn't set a release date yet, he already recorded some songs for the new LP.

Timbaland also said that on the new album he will be working with lots of musicians from different kinds of genres and it will be like a compilation set more than anything. "Shock Value is really like the Now [That's What I Call Music!] compilation, That's my goal for this- not [to showcase] me as an artist, " he said.

News
>
Celebrity Gossip
July 25, 2008 04:23:49 GMT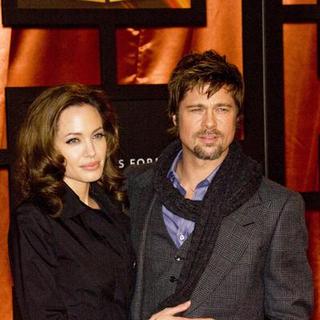 A new claim has just come from US Weekly magazine that conceived her newborn twins; Knox Leon and Vivienne Marcheline, through in vitro fertilization. In its new issue, the publication reports that the actress and her partner were desperate to have more kids soon and so came to the option.

"They both desperately wanted more babies soon," US Weekly quoted what it called as 'a well-placed source within their camp' as saying. "They conceived through in vitro fertilization".

News
>
Music News
July 25, 2008 03:46:47 GMT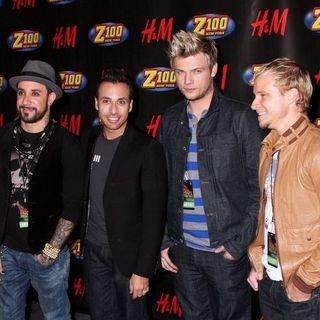 Although they are still busy with their tour, pop group seem keen to release a new album soon. The latest reports said that the group have already started to work on the follow up to "", that was dropped on October 30, 2007.

Speaking to Billboard.com Backstreet's Howie Dorough revealed that the group have already recorded some new tracks during their European tour. Howie also stated that the group will finish the work for their sixth studio album after their North American tour dates ends on September 6.

News
>
Movie News
July 25, 2008 03:46:11 GMT

Highly anticipated by most of its fans and others, "" has yet to share any confirmed details about the story plot giving fans nothing but speculations about the sequel. Still, in the effort to provide a tiny ray of light to the general idea of the story without sharing any spoiler, writers Roberto Orci and Alex Kurtzman came out to discuss several most talked about subjects.

Talking to MTV, the scribblers addressed the new theme for this second "" film. If the first film puts the focus of the story on a boy and his car, "Revenge of the Fallen" will deal with the responsibilities one is facing when being away from home. "It's about being away from home," explained Orci. "It's a few years later and Sam is going to finally go to college and he's going to face being away from home just as the Autobots are having to deal with being away from Cybertron."

News
>
Celebrity Gossip
July 25, 2008 03:41:13 GMT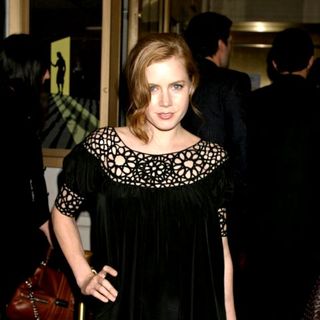 has confirmed that she's engaged to actor boyfriend Darren LeGallo, whom she's been dating for six years. The newly engaged couple, as her representative already confirmed, are planning to wed sometime next year.

Darren reportedly presented Amy with a diamond ring by Jean Dousset of Beverly Hills when he popped the question. It's unclear when the engagement actually took place.

News
>
Music News
July 25, 2008 03:12:32 GMT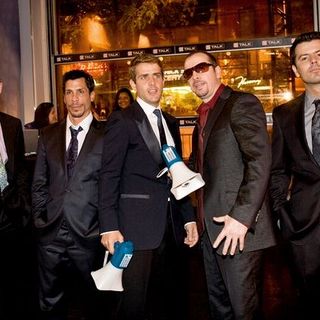 It seems that boyband are trying to set the record straight about the recent news claiming they are eying lots of mega stars to collaborate with them on their new LP. The group revealed on their that they are not recording tracks with or .

The statement was shouted by the group's while he was taking a break from the New Kids' rehearsal. "We are NOT recording with Michael Jackson and/or Madonna. We never claimed to be either. Good fun reading about though! Sorry to let ya down.... Or not," Donnie wrote.

News
>
Movie News
July 25, 2008 03:09:01 GMT

Less than three months into the theatrical release of "", Lionsgate Films start to tease off fans and future audience with a glimpse into the latest installment of their horror thriller. Releasing the first teaser trailer of the David Hackl-directed movie, the studio provide viewers with a less than a minute video footage.

Though it doesn't help in getting to know what the movie is all about, the teaser may still give viewers a chill with a haunting song as the background of the video. Opened up with the appearing of glowing words stating, "His message is righteous...His love is everlasting...His gift is life", the video displays one thing, a man whose head is trapped in a glass cube. When the last word, "life", fades away, the man suddenly wakes up and struggles to let go of his trapped head.

News
>
Celebrity Gossip
July 25, 2008 02:57:49 GMT
Fans of "Desperate Housewives" could expect more from 's Susan Delfino in the next season of the hit comedy-drama series. ET has the confirmation from the actress that in the upcoming season 5 of the series she may take her clothes off for a new guy in the neighborhood.

"It is ABC. I can't be completely naked," Hatcher jokingly told ET's Mark Steines. "[My Character] is five years in the future and there are circumstances that have led her to have a more pulled-together personality. There is a new guy on the show. He is great."

News
>
Music News
July 25, 2008 02:31:06 GMT
After being alleged of sampling a song without an approval by a rock chick Karma-Ann Swanepoel, sometime in May, now the same problem arrives for . According to the latest reports this time the rapper is being accused of stealing a song from legendary rockers .

The news surfaces after a musical publishing company, Abkco Music Inc, that own the rights over the Stones' track titled "Play With Fire", filed in a lawsuit against Wayne, his artistic collaborators and his recording company. The company filed the lawsuit on Thursday, July 24 to the federal court in Manhattan, but their demand is still unspecified.

News
>
Celebrity Gossip
July 25, 2008 02:30:36 GMT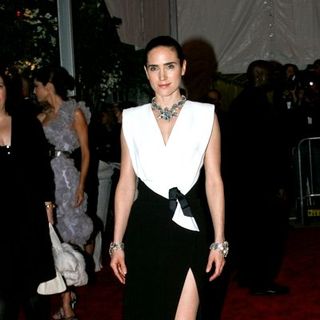 Is an actress with a number of movie credits, can now add brand spokeswoman to her career resume. She is tapped as the new face of Revlon, the cosmetics giant has confirmed.

On her tapping as the brand's celebrity endorser, Revlon's President and CEO David Kennedy said, "Jennifer Connelly is a modern, dynamic and intelligent woman. She is an accomplished wife, mother and actress and her successes complement the spirit of the Revlon brand." He then added, "We are elated to have Jennifer join the Revlon family."

News
>
Movie News
July 25, 2008 02:29:25 GMT

For the past couple of weeks, many speculations about the release of "" full teaser trailer had been offered, but they never met an assurance. Yet, on Thursday, July 24, Warner Bros.(WB) Pictures have come out with a great news providing fans with detailed information about the exact time the teaser will be debuted.

Through a press release, the studio announced that the first real video footage exposing the upcoming J. K. Rowling's adaptation will go up live on satellite feed for two days in a row, on Tuesday, July 29 from 9:00 P.M. to 9:15 P.M. EST, and on Wednesday, July 30 from 6:00 A.M. to 6:15 A.M. EST. The coordinates for the feed can be obtained through . With this announcement from WB, it means that fans can see the teaser even before it hits the theaters attached to "".

News
>
Celebrity Gossip
July 25, 2008 02:03:17 GMT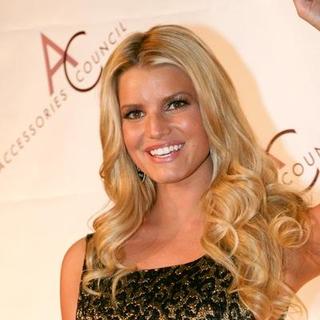 There's no truth to rumors that say and her former husband have sex tape which will soon be leaked. Earlier speculation on the existence of the footage has been dismissed by her representative.

Earlier this week, talk was heating up that a sex tape featuring Simpson and Lachey engaged in a number of sex acts was being shopped around. The tape was claimed to have been obtained by the people who leaked and 's famous sex video.

News
>
Celebrity Gossip
July 24, 2008 09:27:15 GMT

Is a pop singer, can now add modeling into his ever growing career resume as he's been tapped to be the new face of Bongo jeans. He replaces socialite Kim Kardashian for the company's fall and winter 2008 and 2009 campaign, making him the first solo male spokesperson to appear in the brand's advertising campaign.

Jesse's Bongo ad sees him pictured alongside five female models, all of whom showcase Bongo's "Fab Five Fits" jeans. "There's nothing better than a girl in a t-shirt and jeans so the Bongo shoot was a dream come true for me!" so he said referring to his Bongo ad.