News
>
Celebrity Gossip
September 25, 2008 06:51:05 GMT
Having been together since 2006, and boyfriend David Katzenberg are planning a winter wedding, according to Star magazine. A source told the magazine, the pair "are thinking about a December or January wedding."

Nicky and David, who were overheard discussing their marriage plans earlier this month at a Los Angeles restaurant, are said to be hoping to hold their wedding "after the Christian and Jewish holidays." Exact date and venue of the planned wedding remain unknown and there has yet official confirmation from the couple.

News
>
Movie News
September 25, 2008 06:24:37 GMT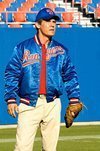 The brand new trailer of Oliver Stone's "" has been released. Still focusing on the titular character, George W. Bush, the footage opens with a question from a female journalist about the place Bush sees himself in the history which is met with a rather comedic answer from the 43rd U.S. President, "In history? In history, we'd all be dead." Then, the video continues by presenting the events happening in Bush's life and during his presidency.

The overall compilation of clips in this second trailer also introduces the line-up supporting characters. It presents glimpses into the portrayal of George Bush Sr., Barbara Bush, Laura Bush, Deputy Chief of Staff Karl Rove, Vice President Dick Cheney, Secretary of State General Colin Powell, Secretary of Defense Donald Rumsfeld and Deputy Secretary of State Condoleezza Rice, by the strong cast ensemble from to .

News
>
Celebrity Gossip
September 25, 2008 06:11:34 GMT

Agreeing to become the global ambassador for hunger relief charity Yum! Foundation's World Hunger Relief campaign, is lending her celebrity status and music to help raise fund for the annual effort that aims to raise money for the United Nations World Food Program and bring an end to starvation around the world. She will be unveiled as the organization's new frontwoman on Thursday, September 25.

Her duties concerning her commitment to be involved with the organization include being featured on print ads promoting the cause. Her black-and-white print ad for Yum's World Hunger Relief campaign, already on the net, shows her pictured alongside four young children. The poster bears the tagline that read, "The change from hunger to hope starts with you" and will be featured in more than 100 countries and 36,000 franchises of Yum.

News
>
Celebrity Gossip
September 25, 2008 05:14:00 GMT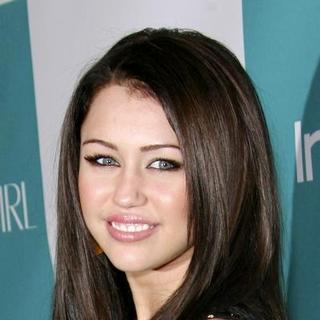 Tickets to the highly anticipated ' 16th birthday were sold out almost immediately after announcement was made about the celebration in late August 2008, but Disneyland has warned ticket-buyers that there might be scalpers who're trying to sell tickets up for sale on eBay with much higher prices. The theme park issued a warning to prevent fans from buying tickets from those scalpers and has put in effect strict anti-scalping procedures designed to prevent reselling of tickets at any online auction sites.

Initially there were 5,000 tickets provided for the so-called "Miley's Sweet 16 - Share the Celebration", which will be held at California's Disneyland on October 5 this year. Each of the tickets costs $250. However, Disneyland has found out that there are some people trying to with prices starting at $500 each.

News
>
Music News
September 25, 2008 05:06:13 GMT

A music video in an attempt to promote 's new song, "She Wouldn't Be Gone", has just been dropped. Mostly talking about the regret and consequences of a clueless love relationship, the tune peaked at number 34 in Billboard Country Singles chart.

While his fourth album is still on the way, the country music singer announces that he will embark on his first tour together with . The tour is scheduled to kick off on October 3 at Virginia State Fair in Richmond and will include an appearance on October 24 at Lacrosse's Lacrosse Center.

News
>
Movie News
September 25, 2008 05:00:01 GMT

New details of the "" reshoots have been unearthed at the party to celebrate the Young Hollywood issue of Teen Vogue magazine and it appears that some of the shoots were done due to weather issues. To MTV, and discussed bits of details that they can share out.

Talking about the top-secret shoots, Reed who plays Rosalie Hale in the film carefully hinted on the reason behind the reshooting of several scenes. "What are we allowed to say?" she said. "I think all we can say is, there were a few days when there were some weather issues [during the original shoot earlier this year] and some time issues, and a few things that could have been done better. And they were."

News
>
TV News
September 25, 2008 04:32:12 GMT

A preview for the second episode of CBS' new show "" is available. The crime drama show that pulled in an impressive 15.6 million viewers on the pilot episode on Tuesday, September 23, will be back in investigation on September 30 with the episode called "Red Hair and Silver Tape"

This time, Teresa Lisbon, played by , will face a case where a young waitress is killed in the Napa Valley. California Bureau Investigation (CBI) agent Patrick Jane () is called in and goes undercover using Grace Van Pelt () as a bait.

News
>
Movie News
September 25, 2008 04:16:02 GMT

The latest casting news from Hollywood has put in the shoes of "" leading lady. Though details about her character has yet to be shared, Access Hollywood reported that the 31-year-old actress has been signed to join and in the cast of the Guy Ritchie's modern version of the famed detective.

Allegedly, the official announcement of the "" star's involvement will be outed at a press conference in London on Wednesday, October 1. In the meantime, McAdams will soon be seen starring in New Line Cinema's romantic drama "", which is due November 1, 2008, and in Universal Pictures crime thriller "" which is slated for April 17, 2009 release.

News
>
Celebrity Gossip
September 25, 2008 04:15:50 GMT

People magazine's latest cover story about confirming he's gay has been on newsstands and people are quick to react, mostly in positive ways, prompting the singer to express his gratitude for their outpouring support. Thanking his fans for their supportive response, he wrote on his site's members-only message board that he's so proud of them all and feeling blessed to have them in his life.

Clay graced the cover of with his newborn son, Parker Foster Aiken, with the headline that read "Yes, I'm gay." The cover also quoted him as saying, "I cannot raise a child to lie or hide things." The cover was leaked prior to its official release which was on Wednesday, September 24.

News
>
Music News
September 25, 2008 03:56:16 GMT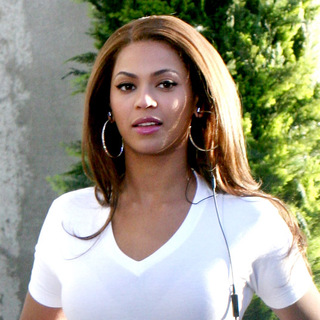 Similar to , reportedly decides to push back new songs from her upcoming album. "If I Were a Boy" and "Single Ladies" were planned to hit the airplay on October 7 but it will not come out until October 14.

While Britney reportedly release schedule due to unfinished material, Beyonce is rumored to decide the delay because her former band mate is reportedly unhappy to drop her "" LP closer to the release date of the two Beyonce's tunes. No statement is available from the two singers concerning the gossip.

News
>
Movie News
September 25, 2008 03:43:41 GMT

On Tuesday, September 23, Entertainment Tonight and The Insider have aired an exclusive look at "" and now the on-the-set videos have come out. Presenting fans with many of the sequel's behind the scene footages while the cast and crew are filming at Holloman Air Force Base and White Sands Missile Range in New Mexico, the video let out some of the actions as well as the explosions on the set.

The videos which have been combined in one YouTube player below also display the interviews with several of the main cast, , , and , as well as with the director of this action fantasy film himself, Michael Bay. In the footage, it can be seen that LaBeouf gives out his comment about this forthcoming film to ET's Mark Steines saying, "I would say this is the craziest action I've ever been a part of. Just pound-to-pound footage of the stuff we've seen back - the content is massive!"

News
>
TV News
September 25, 2008 03:40:06 GMT

A piece of the new season of ABC's "" has been previewed through a promotional clip. The second season will enter with an episode called "So I Think I Can Dance" on Monday, October 13.

Apt to its episode title, Samantha assisted by her mother, will join a dance competition in order to beat Regina's enemy, Paula Drake, an infamous character played by . Sam, before the amnesia was a keen dancer, but the "new" her is unable to keep up with the pace. Meanwhile, Sam is also moving from her parent's house to her old place, but her ex Todd is having trouble finding his own apartment.

News
>
Music News
September 25, 2008 03:16:53 GMT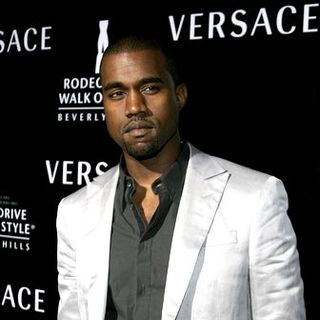 Rap mogul announces via that he decides to move up the release date of his upcoming "". His fourth major studio effort was originally due to come out on December 19 but it is then reset to hit the market sometime in November. "I changed my album to November something cause I finished the album and I felt like it ... I want y'all to hear it as soon as possible," he wrote.

The change decision has made some claims that Kanye actually tries to avoid another sale showdown with , who plans to launch his fourth studio album, "", on December 9. Last year both rappers had entered a battle with their respective efforts. At that time, 50 if he did not sell more records in the first week of release than Kanye. However, during their first face-off in September, 50's "" was outsold by Kanye's "".

News
>
Movie News
September 25, 2008 03:07:15 GMT

"" will be arriving sooner than its original schedule. At the Walt Disney Studio Showcase at the Kodak Theater in Hollywood on Wednesday, September 24, Disney Chief Creative Officer John Lasseter has come out with a statement that the "" sequel which has "" producer Brad Lewis attached as director has been pushed forward from its 2012 date to 2011.

Aside from announcing the new release plan, the director/writer for the first animated movie about the hotshot rookie race car finding the true meaning of life also shared that the second movie has been inspired by his experiences traveling the world for "Cars" publicity. Hence, in the new film, Mater the red tow truck will get his passport and join Lightning McQueen in a new adventure that put them in weird traffic situations and with strange foreign automobiles around the globe.

News
>
Celebrity Gossip
September 25, 2008 03:06:45 GMT

The love relationship of and ends. The couple have split up, a source confirmed to People. No statement has been released by either parties or their people. It is also not known on what prompted their break up.

Meanwhile, a source close to Devendra has confirmed the couple are no longer together, telling In Touch Weekly, "Yes, they have broken up." A friend of the folk-rock singer was quoted by the publication as saying, "Natalie and Devendra will remain friends but need some space and time away."