News
>
Music News
November 14, 2007 07:34:02 GMT

To top up their next album after the relatively successful '', have demanded , ' Alex Turner and soul rock singer Daryl Hall.

Frontman told MTV, "This is me reaching out right now, but we're hoping to get Alex Turner from the Arctic Monkeys on the record, Daryl Hall on the record. And we're looking forward to writing a couple of songs with Ne-Yo. We got to be good friends with him through the VMAs (MTV Video Music Awards)."

News
>
Movie News
November 14, 2007 07:29:21 GMT

From thousands of hopefuls, a single name has finally been picked up for the role of Lavender Brown in "."

Report from CBBC Newsround stated that the coveted part was secured by 20-year-old Jessie Cave yet it is not known whether she was cast through the open casting call or separate audition. A newcomer in film industry, Cave so far only has one acting credit in her resume as Stella in CBBC's upcoming made-for-TV drama feature "Summerhill."

News
>
Celebrity Gossip
November 14, 2007 07:13:09 GMT

Going against claims that he's romancing , the latest reports tell that has found new love in model Le Call, thus at the same time put to rest persistent rumors claimed he's rekindled his romance with former girlfriend .

Owen who remains single since his split from Hudson has been spotted enjoying the company of the blonde beauty several times in the last week and is said to be smitten with her.

News
>
Music News
November 14, 2007 06:58:48 GMT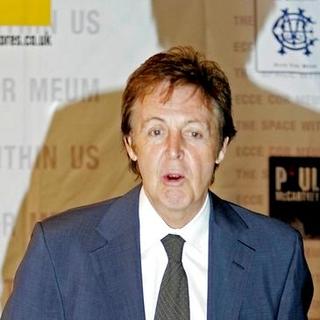 While many are waiting in line to record a duet with , chose otherwise. The frontman was contacted by McCartney but said no to an offer by the ex- guitarist.

"My daughter was putting an album together and she put us in touch," McCartney told Channel 4's T4 program. "I asked Thom to do a duet, but he said he couldn't because he only felt happy working on his own and Radiohead's material."

News
>
Movie News
November 14, 2007 06:47:03 GMT
Maintaining a good pace in its marketing campaign on "", Lionsgate Films now has launched online an for the action thriller, which will be the fourth big screen installment of the Vietnam War veteran tale.

Nothing posted yet there except for the official trailer for the movie that you can either embed or send to your friends. Just stay tune for more goodies to come and stick to AceShowbiz for the good news.

News
>
Celebrity Gossip
November 14, 2007 06:28:46 GMT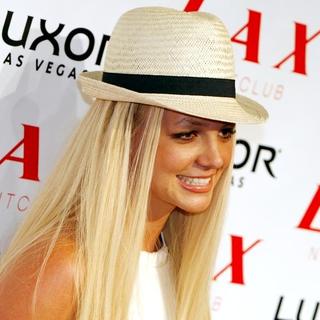 The meltdown continues. In another dose of bad news from the media darling , it has been reported that an emergency hearing has been scheduled for Friday November 16th to further probe the singer's decision to run a red light Thursday November 8th with young sons Jayden James and Sean Preston on the back seat of her vehicle.

The emergency hearing was made by the boys' father through his attorney Mark Vincent Kaplan, who previously insisted Spears not be allowed to drive when with her kids.

News
>
Music News
November 14, 2007 06:24:47 GMT

On the hype of New Line Cinema's production, '', New Line Records will release a soundtrack to the highly-anticipated flick, boasting a new material titled 'Lyra' from British singer slash songwriter .

The title 'Lyra' is a reference to the name of the main character, Lyra Belacqua which is played by 13-year-old actress Dakota Blue Richards. The song features a choir from Oxford's Magdalen College.

News
>
Movie News
November 14, 2007 05:16:50 GMT
As filming on "The Changeling" resumes following 's return from "" premiere in London, U.K., a new spy video capturing the movie's shooting process has surprisingly hit the net.

Along with it, some spy pictures on the actress from the set have also come up, which you can check down below apart from the left one.

News
>
Celebrity Gossip
November 14, 2007 05:13:14 GMT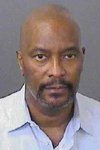 The sudden and tragic death of 's mother, Dr. Donda West, comes to a more obvious and brighter point as the authorities have performed an intensive investigation on Jan Adams, the doctor who performed surgery on Donda, due to the preliminary information that suggested cosmetic surgical complications have something to do with her death.

Autopsy on Donda's death body, which was initially scheduled for Wednesday November 14th, has been performed Tuesday November 13th with results will not be released until toxicology reports are finished, which will be in 6 to 8 weeks.

News
>
Music News
November 14, 2007 04:45:18 GMT
recently spoke to MTV News regarding her often-delayed third album. She confirmed that the not-yet-titled album will come in March 2008 and that the official first single will be dropped two months prior that.

On contrary to the reported 'Murder', the first single would be 'Out of My Head (Ay Ya Ya)'. The song is one of the tracks produced by . "It's about too many voices, too many people having their own opinion," she said. "It's mainly a fun, dancey song. I think it's got a little bit of an '80s feel to it, too - you'll hear that in it. But at the same time, it's Timbaland." The music video will be shot in December.

News
>
Celebrity Gossip
November 14, 2007 04:24:05 GMT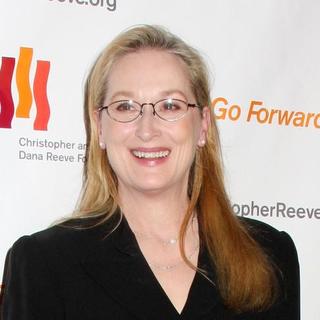 An all-star lineup has been compiled to serve as the presenters for the upcoming Gotham Awards which celebrates its 17th anniversary this year, IFP as the organization holding the event announced Tuesday, November 13, 2007.

Names mentioned include Oscar-recognized and with fellow actresses like , , , , , and Indian beauty Tabu also in the list. Meanwhile, the male side for now is only represented by actor and director Sidney Lumet, whose latest work "" is currently circulating in theaters.

News
>
Celebrity Gossip
November 14, 2007 03:52:51 GMT

Johnny Carson, an actor, comedian, and writer, best known for his iconic status as the host of "The Tonight Show Starring Johnny Carson" for 30 years, is at it again. The former TV icon, notwithstanding with his death in January 2005 at 79, is being remembered and saluted by nowadays younger generation and has been picked to top the No. 1 spot on the list of "The 50 Greatest TV Icons," compiled by cable's TV Land and the writers of Entertainment Weekly magazine.

Carson is just one among the many other names that surprisingly make the list, which in fact comprised from human TV stars to pooch.

News
>
Music News
November 14, 2007 03:42:45 GMT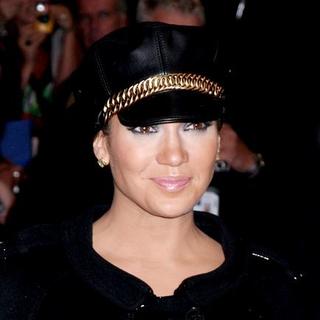 It's just a matter of time before decides to take a break. The pregnant singer who just completed a a series of energetic concerts with her husband, , is now threatened to put her singing and acting career aside.

She was ordered to tone down her activities after taken to hospital last week for noticing blood in her urine. Should she continue to her current pace, she will potentially suffer miscarriage.

News
>
Movie News
November 14, 2007 03:20:40 GMT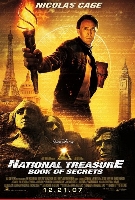 Giving different yet exciting look on its upcoming "", Walt Disney Pictures has delightfully launched not only one but two new featurettes for the flick, which will likely evoke your adventurous sense.

Both coming in a wide arrange of format, they are now available to reach via the links found at Aceshowbiz's section or you can just simply grab it down below.

News
>
Music News
November 14, 2007 03:19:03 GMT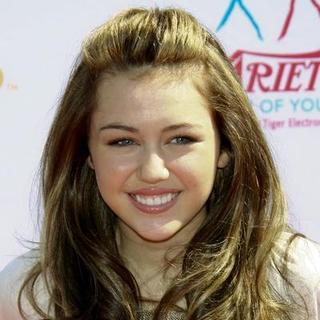 might never have thought that selling her Hannah Montana concert tickets could be such a trouble. Many fans who couldn't acquire the tickets through her fan club could now join forces to file a lawsuit regarding their loss.

Cyrus is serving 'Best of Both World Tour', a jaunt to promote her latest album ''. Since its first date in mid October, the tickets have been sold out under 5 minutes. However, some fans who registered to the fan club with the 'promise' that they will get priority for the tickets claimed they missed it.