News
>
Celebrity Gossip
September 27, 2008 02:03:46 GMT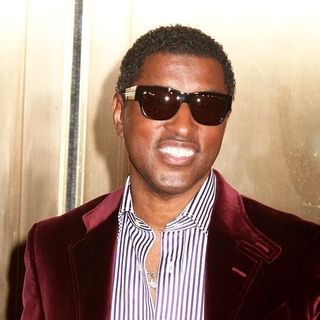 A confirmation has just been released by singer that he and his back-up dancer girlfriend Nicole Pantenburg have welcomed their first child together, a baby girl. The infant, named Peyton Nicole Edmonds, was born on September 9 in Los Angeles at 6:55 P.M. She weighed in 5 lbs., 7 oz.

Confirming the birth of the baby to People magazine, Babyface said in a statement, "Nicole and I couldn't be happier to have a new baby girl in the family." He added, "my two sons are thrilled to have a little sister" referring to sons Brandon Edmons and Dylan Michael, whom he has with then wife Tracey Edmonds.

News
>
Celebrity Gossip
September 27, 2008 02:00:13 GMT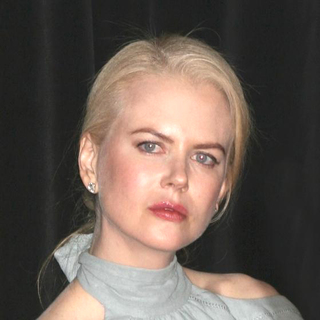 Keeping herself and her newborn daughter Sunday Rose away from media spotlight following her birth in July 2008, shows off the 2-month-old infant to the public during an outing in London. She was taking a stroll through the city Friday, September 26 when photographers captured the pictures of her little daughter whom she carried along in her arms.

Sunday wore a pink dress and tights. She was seen snuggling into her actress mother's chest to keep warm. She has her mother's blonde hair and pink skin. As for Nicole, she was seen wearing black outfits paired with matching cap. are on Mail Online.

News
>
Movie News
September 27, 2008 01:51:19 GMT

The second full trailer of Frank Miller's "" has arrived. Posted firstly by Moviefone, it presents the footage that has been awhile ago. Opened with the scene where Spirit leaps down from a high building to save a woman from criminals, it continues with Spirit's explanation about his being, stating that he is not a ghost but a living, breathing and moving man.

The video then kicks in giving background illustration about the situation in Central City and that Spirit's existence creates a mess in the criminal underworld making Silken Floss points out to Octopus that they have to do something about him. That leads to the brawl between the two titans as Octopus aims to kill Spirit while he can. The trailer also presents Sand Saref and the flashback highlighting on younger Denny Colt with the beauty.

News
>
Music News
September 27, 2008 01:47:44 GMT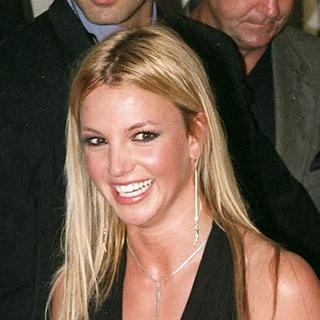 has finally released her highly-anticipated single, called "Womanizer". Debuted on on September 26, the song is recorded for her forthcoming sixth studio album, "", and scheduled to be released as the lead single of the album, which will hit the stores on December 2.

In related news, Britney is confirmed to perform the tune live on U.K. reality TV show, "". A spokesperson from ITV announces, "She will be appearing on the show as a special guest, but we're not confirming the date yet." Previously, the TV show's judge, Simon Cowell says, "We're absolutely thrilled to have her. Everyone wants to work with her because she's a star. She's the number one booking in the world at the moment for a show ... The fact that she goes a bit crazy occasionally makes her more interesting."

News
>
TV News
September 26, 2008 09:06:08 GMT

Promo video for the fourth season of "" has been released. The new season will pick up a part of the last season's mystery where Professor Payne noted that a shadow was missing from the group.

The new season will be opened with "Firestarter" on Friday, October 3. It tells about a shrink who survives a fire in his office and when Melinda and Jim go to the hospital to visit him, they see him talking to what Melinda realizes is a ghost. She has to break the news to him that the patient died in the fire and he was talking to her ghost.

News
>
Movie News
September 26, 2008 08:44:31 GMT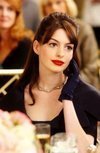 Talking to MTV News about the possibility of "" getting a sequel, revealed that the 20th Century Fox have put plans for a sequel on the shelves. She further explained that the reason behind Fox's decision on not pursuing a follow-up film is grounded on the fact that they can't come up with a story worth to tell.

"I'm really, really proud of Fox's decision not to pursue a sequel," the 25-year-old commented. "When I did [the upcoming film] '' with them I asked what happened, and they said we can't make a story, and it's not worth it to damage the original film." Though noting the on-hold plans, she suggested that one day people behind the film may find a suitable story, "I think if they were to find a story [they might], who knows?...But I mean, who knows? Maybe they will someday."

News
>
TV News
September 26, 2008 08:35:34 GMT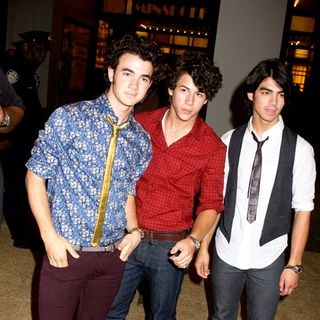 More details have been outed by a source in the know about the highly anticipated Disney television series "J.O.N.A.S!", one of which is that Frankie the "Bonus Jonas" will make recurring guest appearances on it. The little boy, whose name is Franklin "Frankie" Nathaniel Jonas, will play as the youngest brother of Lucas brothers, played by his real-life brothers, .

"They play three brothers in a band. But in the show, they are the 'Lucas' brothers," the unidentified source explained referring to , , ' starring roles in the comedy series. The source moreover explained that its title "J.O.N.A.S!" is meant as a reference "to the name of the street they live on."

News
>
Music News
September 26, 2008 08:32:31 GMT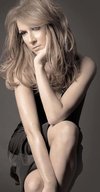 has premiered a music video in an attempt to support her new song, entitled "My Love". The video is shot during her live appearance in one of the venues where she has been touring for "". Written by Linda Perry, the tune has appeared on the 2007 English-language studio album and is confirmed to be listed on her upcoming compilation album "".

The upcoming compilation album will be available in two different editions; a one-disc edition called "My Love: Essential Collection" and a two-disc edition called "My Love: Ultimate Essential Collection". Furthermore, the record will be dropped to the stores on October 28 and will include all the hits plus previously-unreleased songs, such as "There Comes a Time" and "Dance With My Father".

News
>
TV News
September 26, 2008 07:54:40 GMT

"" officially becomes the first new show that gets a cancellation this Fall. FOX have decided to axe the drama comedy starring after only three episodes, due to poor reception from the audience.

Some sources have confirmed the cancellation to and said that the empty slot will be filled by "" which will be stretched to 10 P.M. on Wednesday. Still, no official statement has been outed from the FOX camp.

News
>
TV News
September 26, 2008 07:54:17 GMT

A brief preview to episode 4.03 of "" has been unearthed. This upcoming episode is called "In the Beginning" and will be aired next Thursday, October 2, at 9:00 P.M. on The CW network. It reveals that Dean is faced with the fact that if he alters the future, his hard works of saving people will all vanish into nothing.

In the new episode, Dean is thrown back to the year of 1973, and to much of his surprise, he finds himself landing in Lawrence, Kansas. Unsure why he is sent back to the time, he soon enjoys the experience after he bumps into young John Winchester and Mary who have just fallen in love. In this past era, he also meets his newly-found grandfather, who may be hiding a secret that is key to his and his brother dilemma.

News
>
Music News
September 26, 2008 07:41:24 GMT

As a promotional project to support their new single, "The Promise", have released a music video for the song. Described as "a stormer of a track", the song is to follow-up their funky summer single "Can't Speak French" from their 2007 effort "" and is reportedly set to appear in the girls' not-yet-titled new album.

The music video shows the girls in a '60s drive-in movie theater, watching themselves perform the tune in shimmering sequined dresses, imitating girl groups such as The Supremes. Meanwhile, at the drive-in, the girls are hit on by men. Sarah Harding then gets out of the car and walks in front of the screen to sing a few verses from the song. The other girls laugh and Kimberley Walsh honks her horn at Sarah.

News
>
Celebrity Gossip
September 26, 2008 07:23:14 GMT
It's official, 's father Alan Panettiere has been formally charged with misdemeanor battery stemming from an altercation with his wife Lesley Panettiere early last month. The L.A. County District Attorney's Office announced the charging Thursday, September 25.

Alan is scheduled to be arraigned October 11 later this year at a Beverly Hills courthouse. He faces up to one year in a Los Angeles County jail if convicted.

News
>
Celebrity Gossip
September 26, 2008 07:12:38 GMT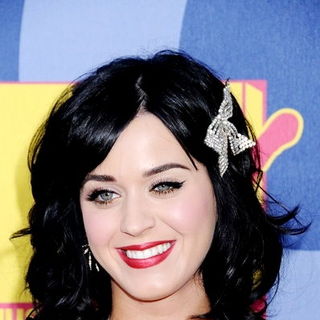 set tongues wagging when she went wild during a performance at an after party on Wednesday night, September 24, kissing one of her female friends and flashing her thighs and pants for the audience to see. Speculation later emerged that the girl she kissed was Danish pop band frontwoman Stine Bramsen.

Earlier in the day, Katy played a one-off U.K. date at London's Scala. Taking the stage, she was seen wearing a tight fitting blue dress and rose-patterned tights. She was also spotted sporting a massive pair of blue and yellow sunglasses.

News
>
TV News
September 26, 2008 07:10:59 GMT

Following the two hours premiere of "" season five, ABC have sneaked out glimpses into the next episode of the medical drama series and now the preview video has arrived. Giving an idea about what to expect, the snippet teases the chaos Seattle Grace Hospital and its residents experience when water comes rushing in.

Entitled "Here Comes the Flood", episode 5.03 is said to see George retaking his residency exam, while the Chief tries to implement new teaching policies. On another story, Izzie and Alex are going to find out that Derek tries to boot them out of Meredith's house. The new episode will be broadcast on Thursday, October 9 at 9 P.M. on ABC.

News
>
Music News
September 26, 2008 07:03:22 GMT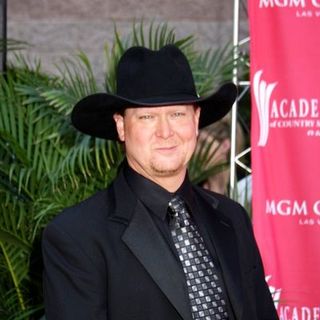 Power Source Music Group announces that Multi-award winning country artist, Tracy Lawrence, and Lyric Street's country musician, Phil Stacey, will perform at the 14th Annual Inspirational Country Music Awards show. The award show will be held on Thursday, October 16, 2008 at 7:00 P.M. CST at the Trinity Music City U.S. Auditorium which is located in Hendersonville, Tennessee.

Tracy Lawrence is currently finishing a gospel album, which will be released later before the end of 2008. On the award show, he will showcase one of his new songs from the upcoming effort.