News
>
Movie News
May 02, 2007 04:39:31 GMT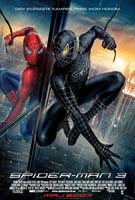 Spidey fever has truly attacked Asian continent with the arrival of "" on Tuesday, May 1, 2007 as the superhero saga reportedly sets records in every one of the eight Asian countries it debuted that day.

Largest tally was drawn from Japan where the flick successfully manages to reach opening-day sales of ¥415 million ($3.47 million), the biggest for a Tuesday in the territory. Pic previously encountered its worldwide premiere in the country's most populous city of Tokyo, on April 16.

News
>
Celebrity Gossip
May 02, 2007 04:12:09 GMT
and Victoria's Secret are parting ways, it has been confirmed.

The supermodel has quit to be the face of the lingerie brand because they reportedly would not increase her $5 million-a-year salary.

News
>
Celebrity Gossip
May 02, 2007 03:46:14 GMT
is off the market. The Mexican pop star tied the knot with Spanish businessman boyfriend Nicolas Vallejo on Monday April 30th.

The couple's wedding took place at Xcaret, an ecotourism park on Mexico's Caribbean coast. There were at least 150 security guards placed on the location, making sure the ceremony won't get spoiled by journalists.

News
>
Movie News
May 02, 2007 03:44:11 GMT
Becoming the first major name to join the project, has given her agreement to take starring part in Walt Disney Pictures' comedy "South of the Border", Variety has revealed.

A live-action movie in which the animals will talk, the flick centers on a pampered Chihuahua named Chloe who gets lost during a vacation in Mexico and has to rely on her friends in order to get back home. Perabo will be billed as the bratty owner of the dog.

News
>
Music News
May 02, 2007 03:36:23 GMT
In the midst of horror and grief upon Virginia Tech incident last month, singer showed his concern through a song titled "Rise Up". The hope-lifting tune is available for download starting from May 15 and all of the profit will be earmarked to Hokie Spirit Memorial Fund.

The singer came out with the song after watching the coverage of the shooting on TV. Written within the lyrics was the verse "We'll fight this together, we'll be strong together, stand together, pray together. Rise up, when you feel you can't go on, rise up, and all of your hope is gone, rise up, when you're weak and you can't be strong, rise up." The clip can be seen .

News
>
Music News
May 02, 2007 03:05:55 GMT
is back in the studio to begin the process of sophomore set. In the weight of three Grammy nominations that entailed the first album "", the rapper hopes that "" would work out well.

Tentatively aimed for October 31 release, "The Cool" is pretty much still raw. Lupe explained, "Nothing has developed yet. But once the stew gets swirling and people start talking, you never know. I hope it does work out."

News
>
Movie News
May 01, 2007 09:59:49 GMT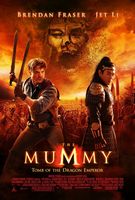 After months of speculations, finally the curtain is being lifted on who to play the lead character of Alex O'Connell in "The Mummy 3."

Variety has come up with news reporting that Universal Pictures and director Rob Cohen have chosen 26-year-old Luke Ford to assume the role, who is depicted as the son of Rick O'Connell, hero from previous "Mummy" installments played by . Here the character is said to follow his father to China and the Himalayas where they run into a new shape-shifting mummy, a former Chinese emperor cursed by a female wizard.

News
>
Music News
May 01, 2007 09:30:57 GMT
Scottish indie rock band sees the perfect character to guest star in their new video, "Closer". The main reason to it is because no other actor is as uptight as him.

"We just thought, 'Who do we know that is uptight and wound-up?'," said bassist Douglas Payne. "So Fran emailed Ben and sure enough he had the day off and it was great, we all went off to LA and started shooting." Ben will be playing as a wound up store manager who got trouble in a supermarket.

News
>
Movie News
May 01, 2007 09:30:34 GMT
Looks like casting process for "The Night Watchman
1
" has gone to a quick pace indeed. Just couple of days ago picking up , the cop drama now has already had submitted into the cast lineup.
Though so, there is still no word yet on which role the "House M.D." star is set to play while Evans has confirmed that he will appear as a cop named Diskant. Other cast members, and , have already been billed to portray a Los Angeles police officer framed for murdering fellow cop and his former mentor also prosecutor, respectively.
News
>
Music News
May 01, 2007 09:06:48 GMT
's cover of John Lennon's "Working Class Hero" is made available for digital download starting from May 1. The charity song, which is part of Amnesty International for Darfur, contains partly Lennon's original voice.

The single is the third release from compilation titled "Instant Karma: The Campaign To Save Darfur" after 's cover of "#9 Dream" in March and 's version of "I'm Losing You" in April. Other tracks waiting to be released are the covers from , , , , and .

News
>
Movie News
May 01, 2007 09:00:24 GMT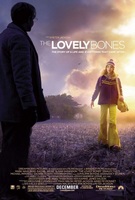 Seems going out of the radar following the dispute occurred between him and New Line Cinema's Bob Shaye, Peter Jackson is now being reported to shop around his latest pitch of "" for a partnership in developing the project.

Adapted from Alice Sebold's best-selling novel of the same title, the film concerns a young girl tracing steps back through her own murder and is likely to be a more low-key effort for the filmmaker compared to "Lord of The Rings" trilogy and "." Its script was written by Jackson himself alongside partners Philippa Boyens and Fran Walsh.

News
>
Music News
May 01, 2007 08:34:41 GMT
sees that the possibility of him collaborating with British singer is indeed very big. He particularly wants Robbie to taste hip-hop and get on the recording studio with him.

The rapper who is amazed by Robbie's voice said, "People should look forward to hearing 50 Cent and Robbie together. He's keen to explore hip-hop. He's got a very distinctive voice and with the right song we could work well together." A deal was already made between both representatives and they are currently in early planning of the collaboration.

News
>
Movie News
May 01, 2007 08:11:54 GMT
Well, seems the crew of "" has to wait for unspecified time to get the high-profile project made as director Shawn Levy turns out to have another plan in his mind.

The Canadian filmmaker, who recently scored huge success with "", has come up to a decision to make a different feature as his next effort instead, picking up a coming-of-age drama comedy "The Way Back", which he will develop for Fox Searchlight.

News
>
Music News
May 01, 2007 08:01:05 GMT
No more rumors on 's reunion. The band has decided to give it a try anyway. Together with the three remaining members, guitarist Graham Coxon who quit in 2002 has agreed to enter the studio this summer.

The come out from this studio trial will decide whether there will be a true reunion or not. "We're all heading into the studio together this summer. Graham's coming too. We're gonna see if we've still got it. If not, I think we'll just call it a day," said bassits Alex James.

News
>
Movie News
May 01, 2007 07:35:39 GMT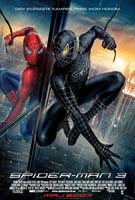 For those who just can't wait little longer to see "" as it opens this Friday, May 4, do empty your schedule on Thursday night, May 3 for Sony reportedly is adding numerous midnight screenings of the flick that day.

Reports informed that the third part of the web-slinging superhero tale would be released on several screens virtually at the same time in some megaplexes where a single print can be spooled out from one projection booth to another. Seems no need to worry about running out of tickets then.