News
>
Celebrity Gossip
December 24, 2005 04:12:19 GMT
American singer-songwriter may feel lucky as he's been pleaded innocent to a charge of interfering with a flight crew at his arraignment Friday Dec 23rd in East Boston District Court. The pop star previously was arrested at Boston`s Logan International Airport for rowdy behavior aboard an American Airlines flight after he became intoxicated from a mix of alcohol and a sleeping pill.

To make it clear, Day's lawyer Paul Kelley explained that his client was returning home for the holidays and took a pill to help him sleep on the flight from Dallas. "He had a couple of drinks. The pill interacted with the drinks and he became intoxicated. He feels badly if he inconvenienced anyone, or caused any discomfort," Kelley said. "He has and will apologize, and our hope is that we'll be able to resolve this thing as promptly as possible."

News
>
Music News
December 24, 2005 03:54:12 GMT
Soon as called it quit for their trio career this fall, jumps quickly to the studio, working on her next solo album. As an attempt to make the set a hit in music scene, she reportedly has collaborated with songwriter and ' younger sister .

About her as-yet-untitled Columbia set, Rowland reveals "It has been a very personal album for me. It has been one of the best experiences of my life. It's a look into the past two years, going through different relationships, love and growing as a woman. It's a soul-searching record. It's really beautiful."

News
>
Celebrity Gossip
December 24, 2005 03:32:02 GMT
New Year is coming, yet pop star already has a big plan to do. She's about to make her Broadway debut next year in "The Threepenny Opera," playing Jenny the prostitute in the satirical musical about a highwayman and his sweetheart.

To your notice, the role of Jenny originally was slated to be played by . But, it was reported a weeks ago that she had left the production with no reason given. "The Threepenny Opera," which first seen on Broadway in 1933, is due to start previews in March for an opening on April 20, 2006.

News
>
Celebrity Gossip
December 24, 2005 03:10:27 GMT
Actor-comedian and wife of 12-years Robin Ruzan decided to end their marriage. The couple apparently has filed for divorce with a spokesperson for them saying "They remain committed and caring friends."

Myers and Ruzan, a writer and actress, tied the knot in May 1993 and have no children together. No details given for the reason behind their split.

News
>
Music News
December 24, 2005 02:29:06 GMT
The year of 2005 belongs to . The pop superstar apparently is regaining her status in music scene as she gloriously scores success with her comeback album "The Emancipation of Mimi." In chain with the set's many success, Carey has on Thursday Dec 22 scored her 17th No. 1 single as "Don't Forget About Us" rose to the top of Billboard's Hot 100 chart.

This attainment obviously brings Carey to the same position with as the second among artists with the most No. 1 singles in the rock era. Carey and Presley have 17 No. 1 hits, second only to , who had 20. Back to the chart, the 2nd rank is secured by 's "Run It!" followed then at 3rd by 's "Grillz." 's "Laffy Taffy" securing the No. 4, and ' "Stickwitu" jumps two places to No. 5.

News
>
Celebrity Gossip
December 24, 2005 02:04:52 GMT
Two months after her break up from fiance Swedish actor Niklas Soderblom, is said to on again with former boyfriend . As everyone knows that Sheridan and Soderblom has in October this year split, issuing a statement read "Nicollette Sheridan and Niklas Soderblom have parted ways after a year and a half. They ask that you respect their privacy at this time."

By now, rumors on the street mention the beauty might be now aiming her attention at Michael Bolton. The two were spotted enjoyed a cozy dinner at the famed eatery The Ivy Restaurant in Beverly Hills on Saturday night, Dec. 17. About them an onlooker said "They looked like they were having a good time. Nicollette seemed to like the attention. Why else would she choose The Ivy, the place where people who want to be seen go?"

News
>
Celebrity Gossip
December 23, 2005 09:39:54 GMT
Maybe wants to learn something from those "Desperate Housewives," has been reported to beg for a cameo appearance on the hit show and lucky then that she secures one.

An insider from the show said as quoted by MSN, "There's talk of her being on an episode or two." Moreover, Simpson also is said to already get along with the other cast and even been recently seen having lunch with .

News
>
Movie News
December 23, 2005 09:14:33 GMT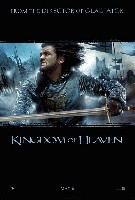 Willing to treat moviegoers with something distinct and special of course, Fox is releasing a director's cut of action drama flick "," in which filmmaker Ridley Scott has added 45 minutes to the original's 145-minute running time.

The director's cut is about to be screened exclusively at the Laemmle Fairfax Theater in Los Angeles. To note, the original cut has become a breakout hit on DVD, where it topped both the DVD sales and rental charts its first week out in October.

News
>
Celebrity Gossip
December 23, 2005 08:45:30 GMT
Socialite prompted rumors on her comeback with former fiance after the twosome was spotted together only weeks after they called off their 11-days engagement. By that time Kimberly said it was "too soon" to make such a serious commitment.

In fact, she was then seen at Hollywood bar Mood on December 14, with Torriero, holding hands and looked very happy. Though, a friend of theirs said "They're just in hook-up mode right now. Don't expect to see a ring on her finger again any time soon!"

News
>
Celebrity Gossip
December 23, 2005 08:16:14 GMT
Newly-single is said to have tried to sell his story to OK! magazine. The man apparently has been in talks to reveal all about his split with . And the complete story of that cost OK! an amount of $300,000.

It's A.J. DiScala who is claimed to be asked by Lachey to act on his behalf to negotiate with the magazine. However, Lachey's representative, Mr. Shawn Sachs, obviously denied all those accusations saying "Drew Lachey, Nick's manager, has not spoken to OK! magazine about any interview deal. Any report to the contrary is false. A.J. is Nick's good friend."

News
>
Celebrity Gossip
December 23, 2005 07:48:29 GMT
Troubled rocker is going broke. Well at least she's close to that line. A house in Washington state house that she bought for late husband 's family is to be auctioned because she has failed to pay the mortgage.

Love, as mentioned in the court papers, owes 367,836 dollars to WMC Mortgage Corp. of Los Angeles, which filed for foreclosure in Superior Court.

News
>
Celebrity Gossip
December 23, 2005 07:32:23 GMT
has been reported pregnant. Is that true? Absolutely. The singer has on Wednesday evening at a concert in Ft. Lauderdale, Fla., confirmed that she indeed is pregnant with her first child with husband .

During her Fort Lauderdale, Florida show earlier this week at the Bank Atlantic Center, Stefani confirmed onstage that she was going to be a mom. "I want you to sing so loud that the baby hears it," Stefani told the audience as she performed the song "Crash."

News
>
Music News
December 23, 2005 07:07:39 GMT
It takes only one day for British girl group to find the replacement of former bandmate Mutya Buena. Amelle Berrabah, an unknown singer, has on Thursday Dec 22nd named as the band's new member, joining two remaining members Heidi Range and Keisha Buchanan.

"For years I've dreamt of breaking into the music business but never did I dream of waking up one day to be the 3rd Sugababe," said Berrabah. "Like millions of girls my age, I've grown up with Sugababes' music as a soundtrack to my life and I've been a fan of theirs for years. I still can't believe my luck."

News
>
Movie News
December 23, 2005 06:50:35 GMT
Producers of the highly anticipated "" as yet desperate to find the perfect figure to play the next Bond's girl role. Shortly after and turned down the offer to play female lead Vesper Lynd in the new film, they are now targeting the newly-single .

While rumors centering on Jessica's involvement in the movie has yet confirmed, British actor surely will take the role of the 007 agent with the film set to start shooting next year.

News
>
Celebrity Gossip
December 23, 2005 06:33:40 GMT
Movie star adding number of celebrities rumored to get married. The actress is reported to wed her beau .

While neither of their representatives out comment on that matter, pals say Schreiber has already proposed Watts.