News
>
Celebrity Gossip
September 19, 2008 07:03:52 GMT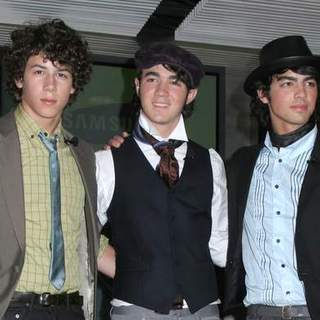 and helped to celebrate brother ' 16th birthday in style, renting the Dodgers Stadium in Los Angeles to play baseball with some friends. "[Kevin, Joe and Nick] rented out the stadium last night to play a baseball game with some friends," a source told E!

It appears that the celebration came a bit late for Nick, who turned 16 on Tuesday, September 16. On the big day, he was simply seen walking his dog Elvis around his neighborhood in Toluca Lake, California instead of having a birthday bash. Then, on Wednesday afternoon, September 17, he, Kevin and Joe were all seen picking up several pairs of sneakers and other sporting goods at the Big 5 Sporting Goods store in Beverly Hills.

News
>
Movie News
September 19, 2008 06:40:53 GMT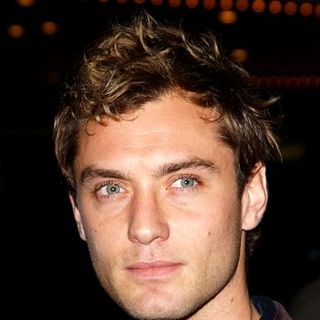 might possibly be Guy Ritchie's Dr. Watson. Recently, EW's Hollywood Insider reported that the 35-year-old is in talks to star as Sherlock Holmes' trusted friend in the new version of "". To put more stress on it, several other publications indicated that he is close to sign the deal.

Though it is still unclear whether the actor will in the end take the part, the casting news has put off the speculation on lining up for the role. Previously, Ritchie who serves to be the project's director has saying, "I don't have a Watson...and I'm still looking for my Watson."

News
>
Music News
September 19, 2008 06:17:14 GMT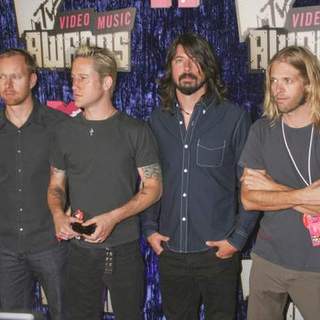 recently announces that plot to put their roadshow on pause and take a temporary break from the music industry. "We've never really taken a long break," Dave tells BBC. "I think it's time."

When asked about the trigger of the break, Dave says that they have lost their excitement to make music. "If you start feeling stagnant, like you're doing the same thing over and over again," he states. "It just loses that excitement or that charm, you know. You don't want to feel like you're doing the same thing over and over and over again."

News
>
TV News
September 19, 2008 06:16:54 GMT

ABC have released two promo videos for their "National Stay at Home Week" program. Opening a whole new season for many of their TV shows, the network encourage viewers to stay at home within date 21 this month through October 1.

The marathon will be opened with the highly-anticipated 60th Primetime Emmy Awards on Sunday, September 21 which will be preceded with of "Jimmy Kimmel Live" at 7:00 P.M.. On Monday, there will be the seventh season of "" as well as the fourth season of "" starting from 8:00 P.M.. The next day, ABC offer a brand new reality show "" where host JD Roth comes knocking on random American family's door and test their bond as a family through trivia questions.

News
>
TV News
September 19, 2008 05:00:33 GMT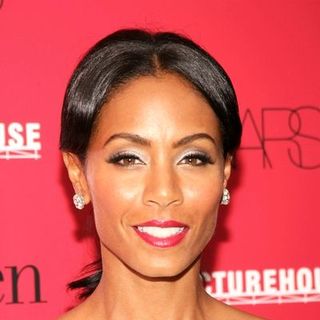 Hollywood actress is heading back to television with a starring role in TNT's drama pilot "Time Heals". On Jada's involvement, senior vice president in charge of the Content Creation Group for TNT, TBS and Turner Classic Movies Michael Wright said, "John Masius has created a beautifully drawn character, and we couldn't have wished for a better choice to play her than Jada. We are thrilled to have this wonderful actress on board for this very special drama."

In this television series, the wife of movie star will be portraying Nancy Hawthorne, director of nursing at Charlotte Mercy Hospital in North Carolina. Wright described the character to be "incredibly dynamic, a nurse whose energy, self-sacrifice and heroism changes lives on a daily basis". Aside from taking the lead character, Jada has also signed up to be the project's executive producer along with Masius and Jamie Tarses.

News
>
Celebrity Gossip
September 19, 2008 04:58:33 GMT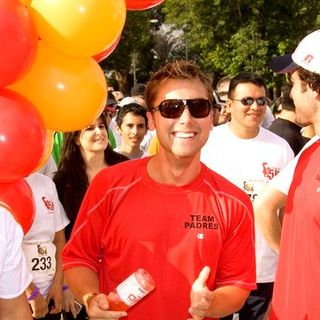 Already considered as an early favorite on "", finds it hard to deal with the pain of wearing heels for his stint on the series. "It's not that fun. My feet are swollen sausages every day!" so he told People magazine at the Lollipop Theatre Networks cocktail party Tuesday, September 16.

Revealing more of the pain he has experienced while prepping for "Dancing with the Stars," the former singer admitted that spending countless of hours for four weeks exercising for his upcoming performance on the series' season 7 premiere has made him "feeling his age." He testified that at 29 "it doesn't feel the same at all" adding "the first thing you notice is your knees, then your lower back goes out, your arms start hurting-and the feet!"

News
>
Music News
September 19, 2008 04:39:02 GMT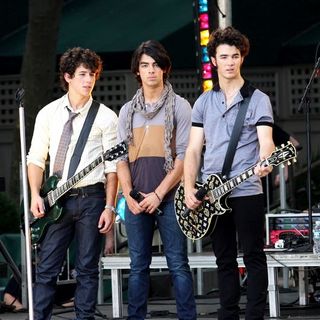 In-between their tight schedule on the road for some live appearances, are now busy working on a music video in an attempt to support their second "" single called "Lovebug". The threesome are recently spotted entering a huge trailer with a bunch of crew surrounding them.

and his two older brothers are covered with umbrellas and blankets as they traveled from the trailer to the music video set. The scene then makes some saying that the crew either want to avoid public commotion or keep the music video as a top secret until its release date.

News
>
TV News
September 19, 2008 04:35:15 GMT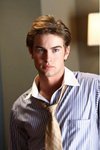 A sneak peek to "" next week's episode has been given. To be aired on Monday, September 22, the "The Ex-Files" clip sees Nate catching up to talk to Vanessa who discovers a secret about Catherine.

Vanessa finds out a scandalous secret about Catherine who is also a love interest for Nate, and seeks Blair for help. Meanwhile, Serena is suffering from her strained relationship with Dan whom she sees cozying up with a new girl named Amanda. Serena and Blair attempt to sabotage the relationship. On other developments, Lily finds herself attracted to her ex-boyfriend Rufus once again.

News
>
Movie News
September 19, 2008 04:17:39 GMT

The third annual After Dark Horrorfest '8 Films to Die For' event has been postponed. Reported firstly by Shock Till You Drop, the horror film festival featuring eight independent horror movies from After Dark Films is now scheduled to be kicked off on January 9, 2009 and wrapped up on January 15, 2009. The new dates put the special event to be started a week after its original plan on January 2 to 9.

Putting the revised dates aside, the organizers of the event have revealed where Horrorfest takes place, letting out the 30 cities which have been selected for the event. The list include Atlanta, New Orleans, Los Angeles, Boston, Chicago, San Diego, Washington, DC and New York. The rest of the city listing can be read at .

News
>
Music News
September 19, 2008 04:01:33 GMT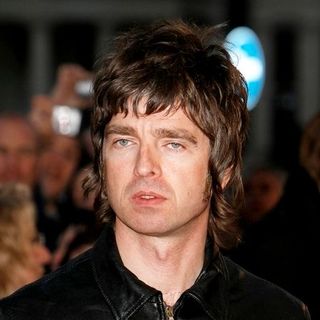 Noel Gallagher is upset when producers of "" hire American artists and to record the soundtrack for the movie, which will hit the theater on November 14. The member reveals his outrage when saying, "It's a pisstake that the greatest British agent of all time has to be soundtracked by a bunch of f***** Americans."

Furthermore, the guitarist says that he is even more disappointed because he has actually crafted some great tunes for the forthcoming film. "I've written a couple of theme tunes ... The latest one that I wrote, I listened back to it thinking, ... That'd make a f***** great Bond theme," he adds.

News
>
Celebrity Gossip
September 19, 2008 03:59:36 GMT
Grammy-winning singers and are among a number of celebrities who have been immortalized as miniature Lego characters. The special edition figures of celebrities have been created to mark the 30th anniversary of Lego, which was first created in 1978.

Madonna's Lego character features her wearing what looked like a stage outfit with the symbol "M" on its center. It , moreover, also has her trademark blonde hair. The Lego holds a microphone on its left hand. That of Amy, on the other hand, features her trademark hair style and tattoos.

News
>
Movie News
September 19, 2008 03:32:06 GMT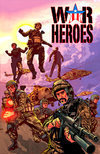 Giving a nod to the possibility of "" getting a big screen adaptation, Mark Millar announced in his official site, , that his latest comic book series has been making its way around Hollywood. He wrote, "I was in London working (and hanging out with some MW buds) over the last couple of days, but War Heroes officially went out to the studios yesterday after a few weeks of informal chats."

Sharing further, the artist behind "" original comic book suggested that with the rights are now being pitched out, the movie project is most likely to move on. "Pretty much all the big guys in town are going in for this and things should really start moving in the next couple of days," he noted. "After weeks of informal chats (we wanted to wait until issue two was actually in print and they had either script or full plot for the remaining issues) we're really going to MOVE now."

News
>
TV News
September 19, 2008 03:29:26 GMT

In anticipation of the imminent Primetime Emmy Awards, "Jimmy Kimmel Live" has brought in all the five hosts of the 60th annual event to the show, which results in a tiny scuffle. (""), Tom Bergeron (""), (""), Howie Mandel ("") and Jeff Probst ("") all had a little discussion about paycheck.

The five-piece who will all share hosting duties this weekend, sat in front of Kimmel as part of his show's episode called "Big Night of Stars" which is aimed to promote the Emmy Awards. Kimmel dropped the bomb when asking about how much each of them is paid for their MC duties. After a heated argument between the men, Seacrest lunged into Probst and got into a fight. Klum, meanwhile, steered off the scene.

News
>
Music News
September 19, 2008 03:22:55 GMT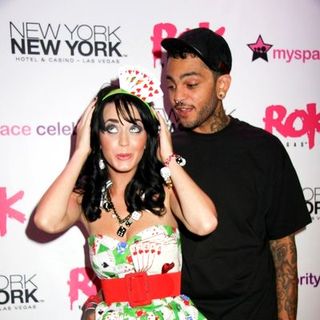 has apparently lost the opportunity to join force with boyfriend as the ' frontman refuses to mix business and pleasure. "We are Travis and Katy not Sonny and Cher. We give each other's music constructive criticism, but that's it," Travis explains in a statement.

Meanwhile, speaking of Katy's controversial hit single "I Kissed a Girl", Travis admits that she once considered to drop the tune. "As soon as Katy played I Kissed A Girl I said, 'Baby, this is a smash'. I totally knew from the word go but she wasn't sure," he says.

News
>
TV News
September 19, 2008 02:50:55 GMT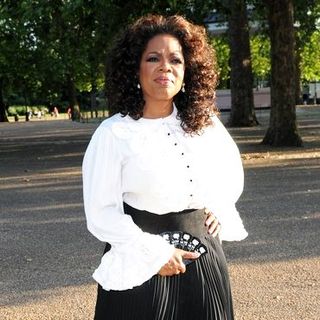 It's official, 's much reported guest stint on NBC's "" will come to fruition as the network has confirmed on Thursday, September 18 that she will make a guest starring role on an upcoming episode. She even has filmed her scenes for the comedy series last Saturday, September 13 at the Silvercup Studios in Queens, N.Y.

Earlier this month, report emerged that Oprah has been in final negotiation to make a guest starring role on "30 Rock". She was claimed to be close to signing a deal to appear on the hit TV series and will be billed to play herself in scenes opposite the series' regular, actress .