News
>
Music News
November 16, 2007 09:25:47 GMT
Despite the push back of her album, is planning to release the third single from her debut solo album soon. singer is asking fans to vote among her four tunes to be the next single.

Scherzinger posted a message on her : "Calling all Nicole and all Pusssycat Dolls fans! We want to hear what you, the fans, think Nicole's next single should be!" Fans are required to log on to the site to preview the nominated tracks and vote for their favorite.

News
>
Music News
November 16, 2007 09:15:14 GMT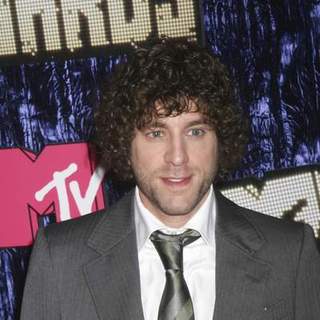 Three months after putting his first single from debut album, finally pulls the second one. The track 'One Word' hit the street on November 16 and its music video has just been premiered.

It was reported sometime ago that the clip is directed by Shaun Peterson in Nashville.

News
>
Celebrity Gossip
November 16, 2007 09:13:40 GMT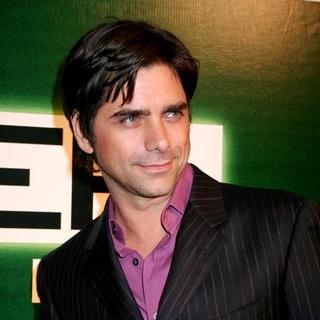 Is an Emmy nominated actor and having his face familiar to TV viewers make it easy for to date hot females. Just last month he's been reported to be dating fashion worker Leah Marsh, there comes a new report that suggests he's dating Victoria's Secret model Emma Heming.

People reported the news, citing an onlooker who claimed to have seen the twosome together last Thursday November 8th at Indochine in New York City and at the Manhattan nightspot Socialista later that same night.

News
>
Movie News
November 16, 2007 09:03:46 GMT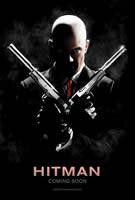 It's only one week away before its wide release in theaters yet still there is another treat given by 20th Century Fox to us to see more from "." Yes, a new international trailer for the action thriller has already been put online, which surprisingly is an R-rated one!

Spinning way over two minutes, the piece is able to get accessed via page at AceShowbiz or you can just watch it down below. It quickly shows straight-forward assassination done by the titular character at the beginning followed by handfuls of new explosive, gun-banging footage from the movie.

News
>
Celebrity Gossip
November 16, 2007 08:26:34 GMT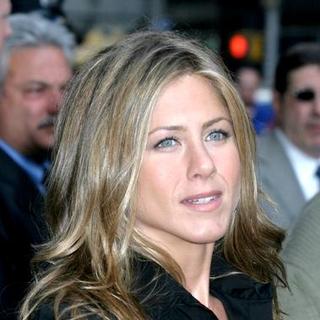 Is beautiful and attractive, it's hard indeed for to run away from media coverage, especially when it comes to her love life. One of media darlings concerning her celebrity status, she's been reported to be dating actor and former male fashion model Jason Lewis.

The actress sparked rumors she's dating the hunk after both of them were spotted enjoying an intimate date in New York recently. A source tells Britain's Closer magazine that "They've met a few times. He thinks she's gorgeous and they just clicked. It's funny how much they have in common."

News
>
Movie News
November 16, 2007 08:04:17 GMT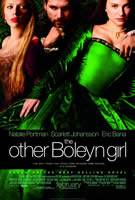 Finally chance to get our first glimpse on "" has come upon us. Columbia Pictures as the studio distributing the period piece has unleashed the first theatrical trailer for the movie on the net by now, giving us tons of moving images of the Boleyn sisters played by and .

The trailer can be reached through a link found at AceShowbiz's page, or simply just take a look at it down below.

News
>
Movie News
November 16, 2007 07:29:28 GMT

Well, it's obvious that Warner Bros. Pictures is doing its best to promote Tim Burton-directed "." Just few days after publishing some new movie stills from the film, the studio has now posted two more of them on the net.

Courtesy of /Film, both photos continue to employ dark, gloomy atmosphere as the previously-launched pictures. One again features and together as the titular character and Mrs. Lovett while the other gives us another look at as Anthony Hope.

News
>
Celebrity Gossip
November 16, 2007 07:27:51 GMT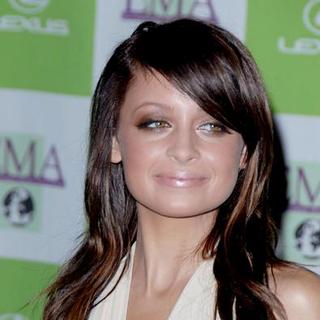 and fiance Joel Madden, needless to say, are excited about becoming parents for the first time. And surprisingly the couple have turned their impending-parenthood excitement into something unique yet useful; a charity.

Through the so-called Richie Madden Children's Foundation, the celebrity lovers will be hosting a baby shower and gift presentation for moms in-need, due to which they are inviting people to join their project by donating 100 products in one or more of the categories provided.

News
>
Celebrity Gossip
November 16, 2007 06:49:58 GMT
A famous singer, many even consider her as diva, is no stranger to wearing top range designer clothes. And now the pop star is willing to lend her celebrity status by joining forces with high profile luxury goods maker Gucci in an attempt to raise funds for orphans in Malawi, Africa.

Madonna, who once created sensation with her adopting a Malawian boy David Banda, and Gucci are said to host a fundraising event slated to be held on February 6th next year. The fundraising event, comprised of dinner, musical performance and a party, will as well mark the opening of Gucci's largest store in the world, on New York's Fifth Avenue.

News
>
Celebrity Gossip
November 16, 2007 06:14:22 GMT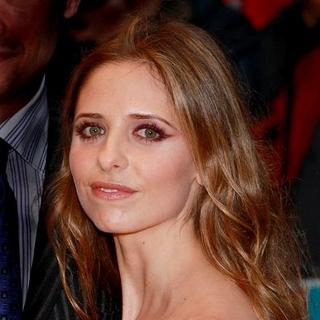 Keeps sticking to her birth name though she's one of nowadays Hollywood A-list actresses, officially adopted husband 's surname, five years after they made their union official.

The movie beauty, best known for her role as the fictional character Buffy Summers in the acclaimed television series "Buffy the Vampire Slayer," legally took her husband's last name on their fifth wedding anniversary. Perhaps that's how Sarah would like to mark the momentous event.

News
>
Music News
November 16, 2007 05:17:04 GMT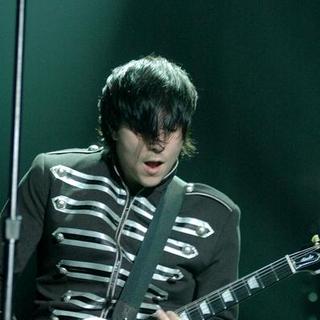 After bassist Mikey Way took his break from earlier this year, it's guitarist Frank Iero's turn to take his. Iero is forced to miss the band's U.K. tour that will soon end on Saturday, November 17, due to a family illness.

The band that is comprised of five personnel is now down to 3 original members since drummer Bob Bryar also took a rest after a wrist injury earlier this year. Commenting on this vocalist Gerard Way said, "We've been through a lot of stuff on this record, dealt with life situations and stuff. Ultimately it's gonna be a little different and look a little different, but we're ready for this."

News
>
Movie News
November 16, 2007 05:01:05 GMT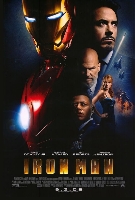 There are new goodies that you can check out now on the for the highly-anticipated "." Yes, Marvel Studios and Paramount Pictures have delightfully made quite a great update on the site after some time.

Not only able to take a look at the teaser trailer, you can also read the synopsis and view an album of images as well as learn about the characters from the movie. Moreover, you can even submit fan art into the site, so just click the link above to pay a visit there.

News
>
Celebrity Gossip
November 16, 2007 04:57:00 GMT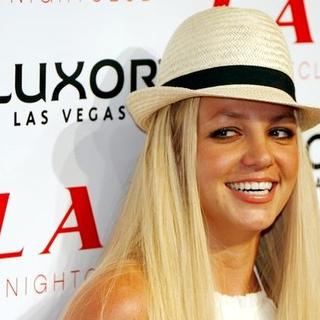 Yes, she's at it again. As if court cases, failed drug tests, and her other antic behaviors weren't bad enough repeated her dangerous action that is driving over paparazzi's foot. And another day means another victim. It seems that snapping pictures of her has become nowadays' most dangerous job.

Britney was at the Four Seasons Hotel in Beverly Hills on Wednesday night November 14th when numbers of photogs flashing their lights in front of her face hoping to get the best pictures of her. The crowds of photogs won't give the pop star a way out as she drove her vehicle into the parking lot.

News
>
Music News
November 16, 2007 04:23:17 GMT

In what came as predicted, have extended their reunion tour to next year. The -fronted band has added 5 dates that will start January 22 and run through the already announced March 30 gig.

The first stop would be Oklahoma City, followed by Houston, Omaha, Nebraska, Ft. Lauderdale, Fla. and St. Louis. Tickets for these new dates will go on sale December 1 and/or 8 depending on its venue.

News
>
Movie News
November 16, 2007 04:20:39 GMT
One of the great mysteries surrounding the secretive monster flick that J.J. Abrams produced now is ultimately unveiled. A new trailer for the movie has made appearance in front of "" screening debut yesterday, November 15, 2007 revealing the title to be "", the initial name for the project given at the beginning of its publication

The new piece turns out to pick up right where the first teaser trailer left off while elaborating a bit more on the story and the monsters. Footage shown are from the hand-held camera that lead character Rob, whose full name mentioned to be Robert Hawkins, carries as he go around Manhattan with a small group of friends.