News
>
Movie News
August 02, 2008 07:50:31 GMT

Months after the Wachowski brothers-produced action movie "" has fallen into production in Germany, a behind-the-scene video has been unearthed. Appeared to be a tape from a German publication, the footages show the shooting of several action sequences as well as brief interview with its stars, and .

Displaying first a distant shot of a group of ninjas running in the middle of a road with cars speeding in both of their sides, the footage let out the combat between the three ninjas. This behind-the-scene look also exposes Rain's character covered in blood while running away from those who chase him.

News
>
Celebrity Gossip
August 02, 2008 07:31:01 GMT
Their young age, apparently, won't stop them from taking their love relationship to the next level. Following in the footstep of other celeb couple, and are about to shack up, living together in the same house.

The National Enquirer cited an undisclosed insider as saying, "They're rich in love - so they're ready to take the next step." The insider went on revealing that Vanessa has, during their recent vacation in the Turks & Caicos in the Caribbean, asked Zac to move out of his apartment and live with her.

News
>
Celebrity Gossip
August 02, 2008 07:19:15 GMT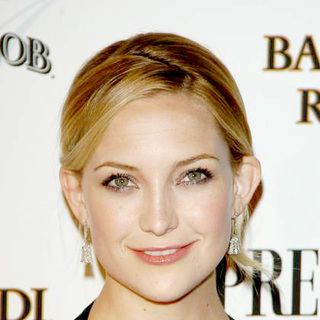 It appears that is going full-speed ahead on her romance as she's been spotted kissing her ex-husband Chris Robinson, less than a week after reports of her split from hit the net. The sighting has sent rumors spreading like wildfire that the former husband and wife are back on.

OK! magazine cited its "spies" as claiming to have seen Kate and Chris kissing on the street. The publication reports the actress arrived at Teteboro airport in New Jersey Thursday, July 31 with son Ryder, and they were met by Chris.

News
>
Movie News
August 02, 2008 07:18:04 GMT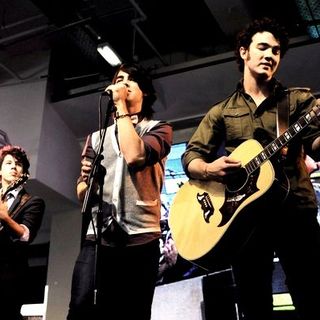 Back in May, words circulating on the Internet claimed that teenage singing sensation are following fellow teenage superstar ' footsteps in bringing their latest concert tour to the big screen. Months after that rumor spread, it has been revealed that their 3-D concert film entitled "" will come out in 2009.

Chronicling their latest tour promoting their third studio album "", "Burning Up Tour", the Bruce Hendricks-directed concert film has snagged a release date on February 27, 2009. Serving as the documentary of the tour, the film allegedly is going to feature the tour which had been kicked off on July 4 in Toronto and will be wrapped up on September 5 as well as the behind-the-scene footage exposing the life-on-the-road of the band consisting of Joe, Nick, and Kevin Jonas.

News
>
Music News
August 02, 2008 06:27:54 GMT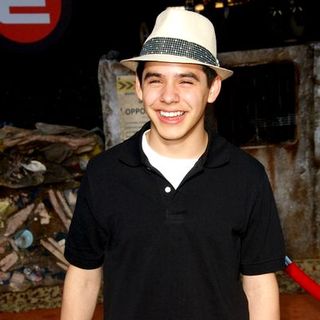 2008's American idol runner-up has debuted first single "Crush" from his upcoming album on Friday morning (August 1) on New York's Z100 radio station. David said that he had been very nervous and excited at the same time about his debut and therefore didn't get much sleep. In an interview, he said, "I just couldn't wait, I was so jittery last night. We had a show last night in Newark and I was just still so pumped up."

The single which was written by Jess Cates, Dave Hodges, and Emanuel Kiriakou, is mainly talking about emotional and physical sensation of having a crush. It also carries the feeling of being mesmerized with love spell in which many of his fans could relate to. The song will be available for digital download on August 12 while the full album is due out in November.

News
>
Movie News
August 02, 2008 06:19:09 GMT

In order to provide movie lovers with the latest trailers, Aceshowbiz compiles some movie trailers released on Friday, August 1. The particular date sees video footages from two movies with particularly different genres, 's comedy "" and and 's crime drama "".


"Rachel Getting Married" Trailer

Being an ex-model and having been coming in and out of rehab for the past 10 years, Kym is coming home for the wedding of Rachel, her sister. But, to her family, having her is like inviting a storm into their perfect life. Handling her personal crisis and igniting the bitter feeling her family cursed upon her, Kym brings along the drama to the family event.
News
>
Music News
August 02, 2008 06:02:10 GMT

English alternative rock band have premiered an official music video for single "Viva La Vida" from their new album "Viva La Vida or Death and All His Friends". The video is directed by Hype Williams and available on their official website.

Coldplay, "Viva La Vida" music video:

News
>
Celebrity Gossip
August 02, 2008 05:06:41 GMT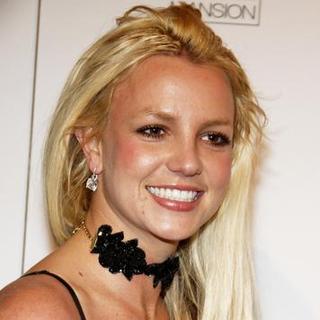 The secret is outed. The sketchy information about the mysterious man was spotted with during a weekend getaway down in Cabo San Lucas last week has been revealed.

The man's name is Tsour Lee Adato. He is a former Israeli army soldier. Speaking about him being spotted with the singer, frolicking in the pool outside of her luxurious Cabo San Lucas, Mexico home on July 27, his brother Kobi Adato told E! News, "It's strictly work."

News
>
Celebrity Gossip
August 02, 2008 04:43:59 GMT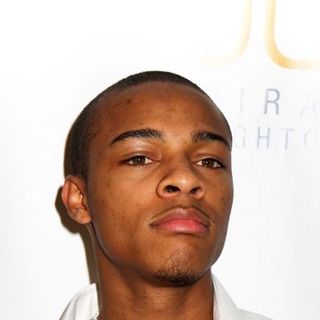 Owning growing passion for acting, has previously revealed his plans for an early retirement from rapping. And joining the cast of U.S. TV program "Entourage" for its fifth season, the recording artist talks about giving acting more of his priority. In an interview with MTV he talks about his soon-to-come retirement and sex scene on the HBO's series.

Having his seventh album "Pedigree" due out later this year, it won't be until he completes his eight LP that Bow Wow will quit rap and start making more movies. "After the eighth album, I'm done. I already feel it. I love acting. I love my music like I said, but I feel it. After this one, probably one more in me and that's eight. Like, I'm one [album] behind , and that's crazy," so he said.

News
>
Music News
August 02, 2008 04:39:30 GMT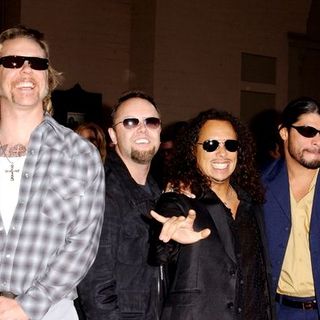 American heavy metal band have set release dates for their ninth studio album "" under Warner Bros records. The album is scheduled to be released on September 12 in Germany, Austria and Switzerland. Meanwhile, it is expected to arrive in U.S. stores on September 16 and will reach most of Europe countries on September 15.

For promotional project, the band offer various configurations for their fans. A deluxe coffin-shaped box is reported to come with a bonus CD, DVD, T-shirt, guitar pick and other goodies.

News
>
Movie News
August 02, 2008 04:21:04 GMT

For quite some time now, "" has fallen into production as its stars and crew are shooting for the blockbuster sequel using Ehren Kruger, Alex Kurtzman and Roberto Orci's written script. However, the latest involving its star on Sunday, July 27, may after all affect the production in the sense that the script possibly has to be adjusted to his condition.

In an interview with Access Hollywood's Billy Bush, director Michael Bay revealed that the filmmakers behind the sequel may have to rewrite the script to explain about the injured hand of LaBeouf. Acknowledging that the 22-year-old actor has mangled two of his fingers in the unfortunate event, the 43-year old said, "I spoke to him yesterday in the hospital. His two fingers are pretty mashed, but we're figuring out a way to shoot around it, kind of write it in the story."

News
>
Music News
August 02, 2008 03:44:50 GMT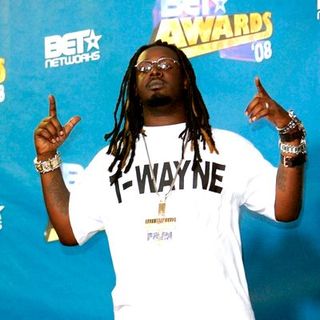 Hip Hop hit maker has asked big stars, such as , , , and to join in his upcoming album "" as guest artists. The album is reported due for release in the fall this year via Jive music records.

According to Billboard.com, T-Pain has collaborated with Wayne in the first single entitled "Can't Believe It" which has been released in late July. Meanwhile Chris will appear with him in "Freeze" and Ludacris will be found rapping verses in the more slowed down single "Chopped & Screwed." In addition, Kanye will contribute his vocals in a playful song called "Therapy."

News
>
Celebrity Gossip
August 02, 2008 03:42:55 GMT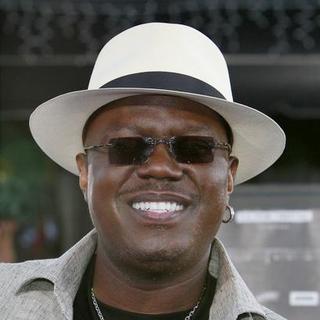 On the heels of many reports surrounding Hollywood celebs, bad news comes from . The actor-comedian is hospitalized with pneumonia.

A publicist for him, Danica Smith, confirmed Friday, August 1 "Mr. Mac is responding well to treatment and will be released soon. He asked that his privacy and that of his family is respected while he gets well." In further confirmation, Smith also stated that the pneumonia has nothing to do with the sarcoidosis, an autoimmune disorder, the 49-year-old comic actor was diagnosed with more than 20 years ago.

News
>
Movie News
August 02, 2008 03:34:58 GMT

Slowly but surely, "" is striving for its fans' attention. Having had its teaser trailer released in the midst of July, the first big screen installment of the "High School Musical" franchise excites fans once again with the release of a slew of its posters by Walt Disney Pictures.

Centering the story on the event leading to the Wildcat's graduation, all of the posters have the air of prom celebration and they are focused on the six main characters of the series, Troy Bolton, Gabriella Montez, Sharpay Evans, Ryan Evans, Chad Danforth and Taylor McKessie. While most of the posters merely display the teenage characters in their prom dresses and suits, one of the posters points out Sharpay as Prom Queen.

News
>
Music News
August 02, 2008 02:58:03 GMT

has released "Shawty Say", the third single from his fifth album "" and therefore given his fans a full look of him rapping it with through music video.

David Banner, "Shawty Say" featuring Lil Wayne: