News
>
Movie News
June 10, 2008 04:15:29 GMT
Following the massive success of "" at the box office, Marvel Entertainment have come quick to set the follow-up film, "". About a month from the release of the first movie about superhero in iron suit, the sequel has started to take its shape with the official release date set on April 30, 2010 and the strong possibility of the principal cast's return and of the future possible villains. But, one other important thing that is still left hanging is the fate of director .

For weeks, the filmmaker known for his work in holiday comedy movie "" has stated that he is yet to be officially signed to return for the second "Iron Man" movie project despite his excitement. Now, it seems that the 41-year-old may get sidetracked from the sequel. Asked about his interest in working for "" during a green carpet interview with MTV at the of "", the director who appears in a number of feature films stated that he is still very much interested in working for the superhero flick, but insisted that with the tight release schedule between "Iron Man 2" and "Avengers", he may have to choose either one.

News
>
Celebrity Gossip
June 10, 2008 03:57:54 GMT
The meltdown continues in 's life. In the wake of the release of her shameful video which shows her being surrounded by evidence of drugs and singing racist chants, new report surfaces by the hour that her incarcerated husband Blake Fielder-Civil pleads guilty to grievous bodily harm (GBH) and conspiring to pervert the course of justice, stemmed from a pub brawl back in 2006.

Blake and three other co-defendants related to the case initially pleaded guilty last week, but Justice David Radford barred the release of the news taking into account that the pub manager whom they targeted, James King, is facing a separate trial. The restriction, nevertheless, was lifted Monday, June 9, an official at Snaresbrook Crown Court, east London, said.

News
>
Celebrity Gossip
June 10, 2008 03:37:38 GMT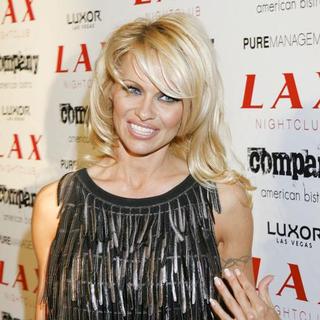 It appears that is so devoted to that she willingly auctions off her 2000 Dodge Viper and donates all the proceeds to the animal rights organization. "I've been working with PETA for 15 years," so she said to the Associated Press about the auction. "They're kind of my ethical advisers. With them, I see actual results."

The vehicle, which is said to play a significant role in Pammy's forthcoming E! series, "Pam: Girl on the Loose," will be among the offerings at ' Summer Entertainment Sale of Hollywood memorabilia, which is set to be held June 21 and 22 at the Planet Hollywood Resort & Casino in Las Vegas. The car will go under the hammer alongside other items that include Alfred Hitchcock's driver's license, personal snapshots of and Sammy Davis, Jr. and an original "Ben Hur" script signed by Charlton Heston.

News
>
Music News
June 10, 2008 03:27:30 GMT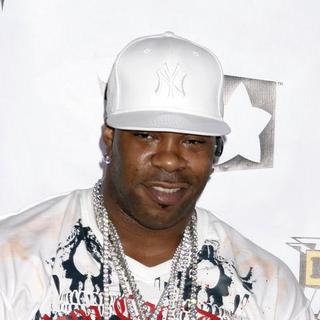 Following the latest trend on the music industry, has now joined , and 's footsteps by pushing back his new album's release date. Busta's upcoming set "" that was scheduled to drop on July 1 will be delayed for about 6-8 more weeks.

The rapper himself has confirmed about that news, in a recent interview with New York's radio Hot 97 stating that some music samples problems are behind the delay. "We just pushed about six to eight weeks because we having a little issue with two samples that I'm about eight five percent away getting cleared. I don't wanna change the songs because it'll change the feel of the record," Busta said.

News
>
Movie News
June 10, 2008 03:15:28 GMT
A brand new trailer for "", a drama movie starring and , have been released. The video footage compiled of the clips from Samuel Goldwyn Films' tidbit brings viewers closer to the romantic and passionate story between a college professor David Kepesh and a beautiful young woman Consuela Castillo.

The trailer exposes the life of Kepesh before and after he met the woman who will change his life. Opened with compilation of clips showing Kepesh romancing different women, the video footage builds up displaying the attraction between him and Castillo and showing his mixed feeling towards her.

News
>
Celebrity Gossip
June 10, 2008 03:03:35 GMT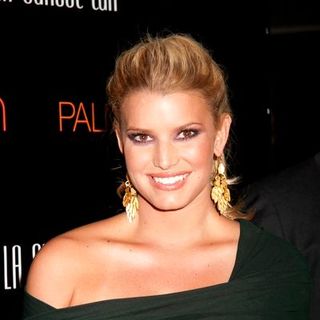 Already has successful handbag, shoe, sunglass and swimsuit lines, is adding lingerie designer to her lengthy resume. The singer-actress is soon going to release a lingerie line, which is about to be called "Intimates."

The line, which is said to consist of bras, undies, sleepwear and daywear, will hit major department stores and online shopping sites just in time for spring 2009. Jessica, according to reports, promises to include a stylish assortment of shape-wear so that women won't need to worry about panty lines.

News
>
Movie News
June 10, 2008 02:38:39 GMT

Bringing forward a better view into the drama comedy movie that has earned the Audience Award for Dramatic Film at the 2008 Sundance Film Festival, Sony Pictures Classic present the official trailer of "". Unlike , this new video footage contributes more to give the idea about the film's story.

Accompanied with a voiceover by the main character, Luke Shapiro, himself, the trailer focuses on the relationship between Luke and his psychiatrist Dr. Jeffrey Squires as well as Luke's interest to Squires' stepdaughter Stephanie. With the display of the '90s trends like Nintendo, the compilation of clips serves as the 1990's nostalgia and it also exposes the amazing list of the film's soundtrack from to .

News
>
Celebrity Gossip
June 10, 2008 02:31:46 GMT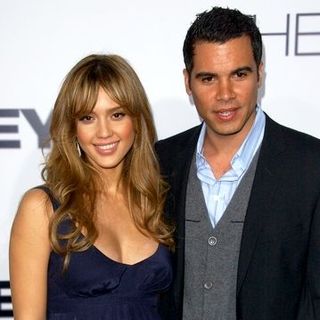 More details have just emerged on the newborn baby of . In addition to earlier report, a representative for the movie star issued a confirmation to the press that Alba and her husband Cash Warren did welcome their first child together, a healthy baby daughter.

In an email to The Associated Press Monday, June 9 Alba's publicist Brad Cafarelli revealed the infant, named Honor Marie Warren, was born June 7 in Los Angeles. He didn't provide further details, but US Weekly reported that Alba gave birth at Cedars-Sinai Medical Center in Los Angeles.

News
>
Music News
June 10, 2008 02:27:44 GMT

The highly anticipated new music video for ' latest single "Be A Nigger Too" has finally got premiered on June 9. The new clip which was directed by Rik Cordero previously has been exclusively screened for journalists on May 29 at the Tribecca Grand Hotel in New York City.

Just like Rick said at the screening, the storyline of the video was inspired by Spike Lee's movie titled "". The more than 8 minutes long clip starts with an introductory scene and after the title of the video emerged it switched on to Nas who was rapping at the mirror. The clip also features cameos from the likes of Seth Abrams, , and Andre Royal.

News
>
Celebrity Gossip
June 10, 2008 02:01:45 GMT

is a mother for the second time. The actress gave birth to her second child with her actor husband Monday, June 9. The newborn baby, a girl, is named Stella Doreen McDermott.

Stella was born at 3:13 P.M. PT, Monday, at Cedars-Sinai Medical Center in Los Angeles, CA via C-section. She weighed 6 lbs, 8 oz and was 19 3/4 inches long.

News
>
Movie News
June 09, 2008 09:10:49 GMT

Among the A-list Hollywood actresses, can be said to be the one who has experienced working with different kinds of movie genres and is successful tackling them. She has been praised by movie critics for portraying an ambitious student in satirical drama comedy "Election", delivered a blockbuster hit with "Legally Blonde" and won an Oscar for her portrayal of notable country singer June Carter in biopic "". For her upcoming feature film project, the 32-year-old actress is going to undertake another genre, a romantic comedy.

The former wife of actor has been reported to be signed to star in the newest but yet to be titled movie project from the acclaimed filmmaker of "Almost Famous", Cameron Crowe, the "". Together with renowned comedian , she will star the film for Columbia Pictures, which will be shot in January 2009. Nevertheless, up to this point, what kind of character she will be playing is yet to be unearthed.

News
>
Music News
June 09, 2008 09:03:13 GMT

The new music video from has just premiered at Yahoo! Music. The clip was made to accompany the duo's latest single "Corazon (You're Not Alone)" and directed by Ethan Lader.

The video sees the girls dancing and singing in some different backgrounds, such as in front of a pool and in a club. The clip starts with the duo entering and discussing something in a restaurant before riding their jeep and went to party at the club.

News
>
Celebrity Gossip
June 09, 2008 08:26:21 GMT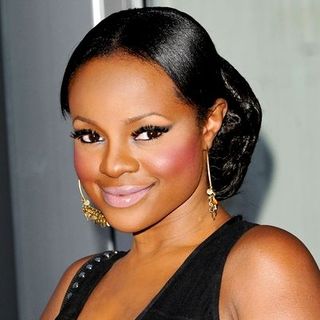 One of the 'babes' is single no more and coming close to embrace her marital status. Keisha Buchanan of the all-girl group is engaged to her boyfriend Dean Thomas.

Keisha and Dean, according to reports, have been dating for 18 months. British newspaper The People broke the news of the couple's engagement yet didn't provide the exact date on when he proposed to her. It is reported though that the couple are planning to wed next summer.

News
>
Movie News
June 09, 2008 08:13:40 GMT

Back in May after "" secured its position as one of the summer blockbuster movies with the massive debut of $102.1 million over its first week of screening, Marvel Entertainment announced that the action film will get its sequel in 2010. Since then, many reports speculated around the sequel, including about the signing back of director Jon Favreau. Amidst the rumors, it is now suggested that "" is eyeing an early 2009 production.

Reportedly, the follow-up to the superhero tidbit will be kicking off its filming in March 2009 for 2010 release. This report has firstly been brought to the surface by . In their article focusing on the interview with Colonel James 'Rhodey' Rhodes' depicter , the site noted that the actor allegedly revealed about the schedule date for the shooting.

News
>
Music News
June 09, 2008 08:10:01 GMT

New reports has just surfaced regarding 's upcoming third single "I'll Be Lovin' U Long Time," saying that the pop diva will be adding something special for the song and its music video. According to Mariah official website, the pop singer will tap to be featured on the new single's music video and also a remix of that song.

Moreover, the website also claimed that T.I. has already flown to the set where the video is being shot which is in Hawaii. Previously, Mariah has also confirmed that the clip for her third single will be directed by renown director Chris Applebaum.