News
>
Celebrity Gossip
April 02, 2008 05:00:11 GMT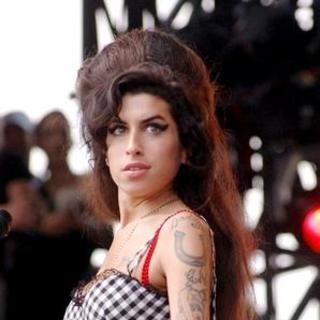 Amid heavy media exposure on her meltdown, is reported to act in a forthcoming episode of "Doctor Who". The troubled singer, according to NME, will reprise the role of the villainess The Rani, which was made famous by actress Kate O'Mara in the 1980s.

The Rani is described as "an evil scientific genius rouge time lord" who in previous series of the hit TV show has enslaved entire planets. The role will be Amy's first acting debut on the TV screen should report on that matter is true.

News
>
Music News
April 02, 2008 04:24:48 GMT

Previously thought only a hoax in celebration of April Fool's day (April 1), confirms that their new album will be titled "Weezer" for the third time. To differentiate the new set with the two others, this forthcoming release will be referred to as "".

The publicist also confirmed that the Geffen album will be released on June 17. The first single, according to a report on RollingStone.com, is in most probability "Pork and Beans", a title that is not in match with frontman River Cuomo's description. He that the single is "one word, starts with a T, ends with an R and contains twelve letters."

News
>
Movie News
April 02, 2008 03:57:33 GMT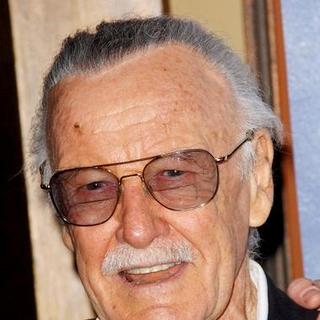 Following the signing of exclusive deal between the creator of comic book superheroes Stan Lee and Walt Disney Pictures, it is now reported that Lee and Disney have set up three feature film projects. Variety reported Lee and his POW! Entertainment's partner Gill Champion will be the executive producers of the three films entitled "", "" and "".

Though keeping the storyline of the three movies under tight wraps, it is explained that "Ratchet" will be based on a screenplay written by "" helmer and scribbler Richard LaGravenese, while "Blaze" is set to be written by Robert Goldman and "Tigress" will be penned by Zoe Green. Further, "Rachet" will be directed by LaGravenese. It should be noted also that "Tigress" is not the same movie project as the previous film of the same name which is also developed by Lee. The earlier announced film project which has attached as the star is based on a "Conan the Barbarian" villainess.

News
>
Celebrity Gossip
April 02, 2008 03:54:50 GMT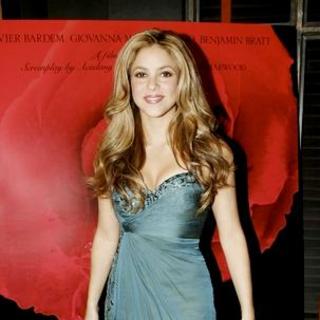 Bad news travels fast, but representatives for and are also quick to issue a denial over reports that their celebrity clients have been caught on film enjoying a threesome with Shakira's boyfriend Antonio de la Rua. Shot down reports on the existence of a sex tape, both representatives claimed them as prank.

Internet reports surfaced on April Fool's Day suggested that Shakira, Alejandro, and Antonio have been caught on film enjoying a threesome. Reports on that matter, according to , got started when Argentine DJ Javier Ceriani commented on a little Internet report on his Zona Cero radio show.

News
>
Music News
April 02, 2008 03:47:09 GMT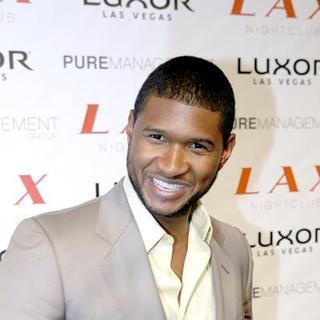 A 30 second preview has been given for the highly-anticipated video of 's "Love in This Club" featuring . It has been revealed that plays the love interest of Usher in the video but the preview also allows fans to know that and are in it too.

The video was shot on March 15 in Los Angeles with Usher's long-time affiliate, Jamaica, tackling the choreography of the video that mainly takes set at a nightclub. The full video reportedly will be premiered on Monday, April 7.

News
>
Music News
April 02, 2008 03:17:39 GMT

Reggae/alternative rock band make an unlikely touring partnership with rapper . The two acts will embark on a jaunt aptly called "Unity Tour" this June with another rock act Fiction Plane in support, playing mostly amphitheaters.

The first date of the outing is set on June 24 in Phoenix while the latest announced schedule is August 3 in Austin, Texas. "Unity Tour" is actually a long running trek that has been conducted by 311 almost every year with supports of other acts. The name is taken from one of the band's early releases. Those who have been tagged along in the previous years include , and The Wailers.

News
>
Celebrity Gossip
April 02, 2008 02:58:49 GMT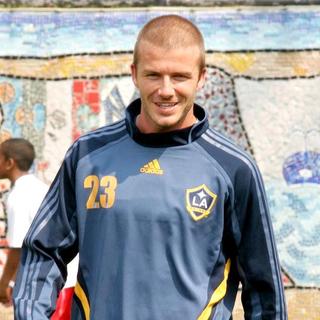 While James Bond star is invading the news media concerning his GQ's Best Dressed Man title, steals the spot. Not without reason, but it is because the soccer god has been included in the lists of Britain's Best Dressed Men and Worst-Dressed Men, both are complied by 's U.K. edition.

David, who arguably is considered as a style icon, is ranked 6th in the list of 2008 Best-Dressed Men in Britain. He, interestingly, has also been named the 9th Worst-Dressed Men in Britain in 2008.

News
>
Music News
April 02, 2008 02:52:41 GMT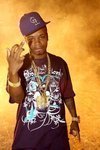 has begun peeling off the details of his sophomore album, "". Beside releasing a music video for a track called "Who Hotter Than Me", the rapper also announced that the set will be dropped in stores on June 24 instead of June 10 like the initial plan.

According to a by Atlantic Records, it is revealed that "Bust It Baby Pt. 2" will be the official single although the first part has hit the airwaves first. The "Pt.2" that features R 'n' B singer has also been "personally presented" to radio stations across his home state of Florida.

News
>
Celebrity Gossip
April 02, 2008 02:32:56 GMT
will not be appearing in condom ads. A representative for the actor has quashed reports that he's been offered a $10 million deal to be the new face of Trojan condoms.

The Dailystar reported Sunday, March 30 that Depp was expected to do a series of TV commercials for Trojan's new Magnum range. The Web stated that Trojan bosses believed the actor would considerably boost sales of their Magnum range, and help inspire an anti-AIDS campaign to send free condoms to less economically developed countries. Report on that matter was quick to spread all over the net.

News
>
Music News
April 02, 2008 02:30:18 GMT

Previously only giving , finally reveals that his bandmate, Scott Weiland is officially off the group. The guitarist blamed the decision to boot off Weiland on "erratic behavior".

The announcement came with the wind down of their extensive tour in Amsterdam yesterday (April 1). In a press release Slash said, "This band is all about its fans and its music and Scott Weiland isn't 100% committed to either. Among other things, his increasingly erratic onstage behavior and personal problems have forced us to move on."

News
>
Celebrity Gossip
April 02, 2008 01:59:14 GMT
The Hollywood rumor mill went into overdrive again as new report surfaced by the hour that and her longtime boyfriend have taken out a marriage license. Both music superstars obtained a wedding license in Scarsdale, New York Tuesday morning, April 1, according to People.

No verification nor denial from both parties and their people just yet. A representative for Beyonce refused to comment on the singer's betrothed status or her seemingly pending nuptials, simply told People "No comment."

News
>
Movie News
April 01, 2008 09:50:30 GMT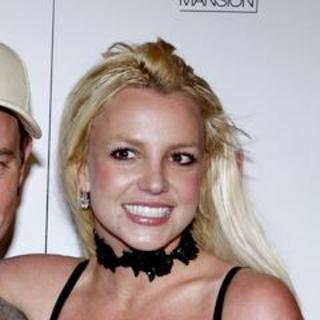 After her appearance in television series "How I Met Your Mother" boosted up the ratings of the series, it has been rumored that troubled pop singer will be tapped to join the Wildcats cast in the third installment of the successful Disney's film series "". Entertainment Wise reported that the "...Baby One More Time" hitmaker is going to appear in the franchise due to director Kenny Ortega's wish.

The site claimed that the film series' helmer desperately wants the former pop princess to make a cameo appearance in the film. "Britney is a modern day icon and having her in HSM would be incredible," Ortega allegedly explained. "If Ms. Darbus had a star pupil like her in the drama class, Sharpay would have some stiff competition."

News
>
Celebrity Gossip
April 01, 2008 09:35:15 GMT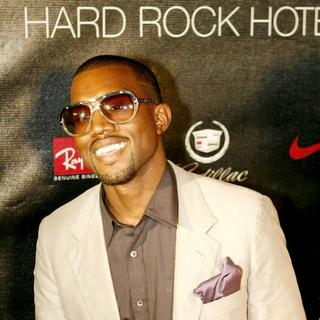 Apparently can never have too many on his career resume, ventures into new business, launching a new online travel company through his official Website. The rap artist and hip hop producer named his travel company, "Kanye Travel Ventures" (KTV).

The company, owned by the rapper's West Brands, LLC, reportedly is formed to serve business and leisure travel demands for Kanye's fans. It offers fans the chance to purchase concert tickets for his performances along with "other performance-related merchandise and events".

News
>
Movie News
April 01, 2008 09:21:09 GMT

Following the letting out of the fall theatrical schedule for many upcoming films, it was announced that the upcoming 18th century drama "" will be arriving in theaters this fall. Variety reported that the Paramount Vantage's film starring and has been set to make its debut on September 12, 2008.

It was further reported that the film that picks up the scandalous story of Georgiana, the duchess of Devonshire, will be having a limited previewing. Penned by Jeffrey Hatcher and Susanne Bier, the film is based on Amanda Foreman's biography and was said to be originally set to be helmed by Bier. It was shot at Twickenham Film Studios. It also had on-location filming that include shooting at Chatsworth, Bath, Holkham Hall, Norfolk and Kedleston Hall.

News
>
Movie News
April 01, 2008 08:36:58 GMT
The actress of "" has reportedly nailed a major role in the DreamWorks Pictures' comedy project entitled "" According to Hollywood Reporter, the 30-year-old actress will star opposite , and in the film.

It is said that Pressly will be portraying the best friend of Jones' character, whereas Rudd is set to play the lead character, Jones will be starring as the fiancee of Rudd's character, and Segel has been tapped to star as the new-found friend of Rudd's character. In the film, the actress who gives voice to Mrs. Quilligan of "" will be acting under the direction of John Hamburg.