News
>
Music News
August 13, 2008 07:56:55 GMT
American R&B singer has just dropped his music video for single "Why Just Be Friends". The single which is taken from his upcoming "New Man" album, is planned to be released in late September via Kedar Entertainment. Meanwhile, the release date for the full album hasn't been fixed yet.

The video starts with a view of swimming pool full of people. It is then followed with a dance performance by some dancers wearing white shirts. The video co-stars an American sexy actress Claudia Jordan. She is seen in a white bikini, showing her sexy figure.

News
>
Music News
August 13, 2008 07:21:50 GMT
Despite the harsh critic received for her debut album, actress is planning on recording new tracks for her second album which has no title yet. She announces her plan about three months after her debut album "" was released in mid-May.

Scarlett admits that she looks forward to a chance of exploring her musical talent on another album. However, she says that she has no way to rush as she plans on another career path by stepping behind the camera. In an interview, she says, "I would love to do another album. Right now, though, I'd like to focus on developing something to direct."

News
>
Movie News
August 13, 2008 07:20:23 GMT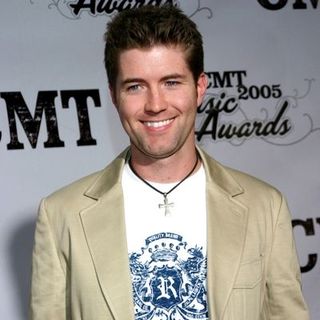 Many may have been aware with the fact that the deep-voiced country singer will be making his big screen debut as Billy Graham's music director, George Beverly Shea in an upcoming biopic "". What they may not know is the reason behind his involvement on the movie project.

Sharing his insight about his role in the film, the 2007 Grammy Awards-nominated singer revealed that his part is more like a tribute to the famed-as-spiritual adviser to multiple U.S. presidents evangelist and the prominent gospel singer/songwriter. "It was my way of honoring the legacy of George Beverly Shea and Billy Graham and what they've done in their lives and their careers and the lives they've touched - obviously including mine," he said.

News
>
Music News
August 13, 2008 06:57:23 GMT

Memphis rap group have recently finished their work on a new music video. The video is to support their collaboration with rapper and in single "That's Right", taken from their latest album '".

The video is shot inside a building in which the group are rapping verses from the single. The video is mostly displayed in a kind of old scene with mostly black and white color for its background.

News
>
Celebrity Gossip
August 13, 2008 06:53:46 GMT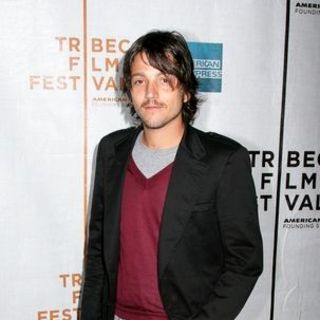 and Camila Sodi are proud new parents. The couple have welcomed the arrival of their first child together, a baby boy. A representative for his production company Canana Films confirmed the baby's birth Tuesday, August 12.

Details of the baby boy remained unknown since the representative didn't mention any. Neither Luna nor Sodi has offered comment on their newborn infant.

News
>
Celebrity Gossip
August 13, 2008 06:45:41 GMT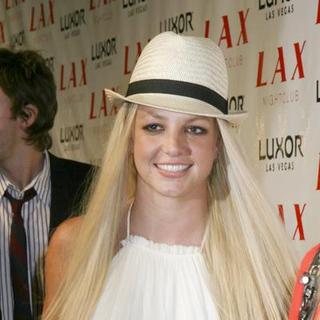 Bouncing back from her dark years, has been all over the town displaying her curvier and healthier body. That's not all though compared to her recent contribution, shooting two promotional comedy videos for the upcoming MTV Video Music Awards alongside British comedian . Greater than all, she has an exclusive interview with OK! magazine, her first ever interview in two years.

Britney, accompanied be her two young sons Sean Preston and Jayden James, graces the cover of the new issue of OK! The mother and sons are pictured in matching white outfits, with the boys wearing fedoras. "Britney Tells All About Her Boys and Her New Life," reads the tagline on the cover.

News
>
Music News
August 13, 2008 06:14:20 GMT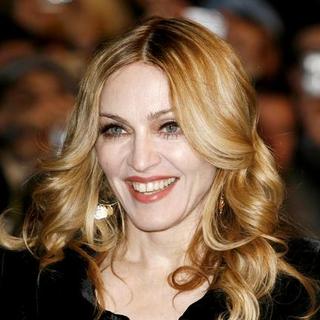 Famous French fashion house Givenchy has confirmed that its head designer Ricardo Tisci will design 's wardrobe for her upcoming Sticky & Sweet world tour. Givenchy's spokesperson Caroline Deroche-Pasquier says that the house have made at least two special outfits for the singer.

According to a source, Madonna will wear one of the Givenchy designs, a coat in black stretch satin with a dark and Gothic influence, in her opening show. Meanwhile, the second dress, a Gypsy-inspired long dress worn over a black dress with colored ribbons, will be donned during her third act in the concert.

News
>
Movie News
August 13, 2008 05:11:51 GMT

In late June, exposing the tournament fight between Chi-Chi and Mai have been presented. However, at the time, the footages didn't give out much of the clue to the upcoming live-action adaptation "". Now, a new and better looking video of the battle is outed.

Unlike the two previous videos, the new footage displays the shooting of the fighting scene between Goku's love interest, Chi-Chi, and Piccolo's chief enforcer, Mai, right from the beginning. In the end, it is also revealed who wins the contest and there is a bit of minor spoiler after the winner is announced.

News
>
Music News
August 13, 2008 05:09:04 GMT
A new mid-tempo track from titled "Out of This Club" has just been leaked out earlier this week, featuring a guest vocal by . The song allegedly will be included in the girls-group's upcoming sophomore effort, "" which is due this September on date 16.

It is still unclear yet whether "Out of This Club" will be made a second single following "When I Grow Up" or even make the cut in the new album. Meanwhile, the official cover art for the album has just been unveiled earlier this week, showing the five-some on motorbikes.

News
>
Music News
August 13, 2008 04:51:45 GMT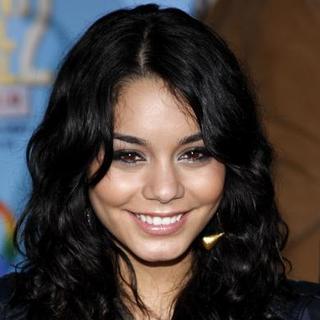 A music producer Johnny Vieira has filed a legal action against in Los Angeles Superior Court early this week. The lawsuit says that in May 2005 when she was still a minor, Vanessa has signed an agreement with Johnny who is described in the lawsuit as a songwriter and music producer who was "engaged in the business of discovering and developing artists in the music industry".

They have agreed to work together in order to launch Vanessa's career and share a 50-50 profit from her earnings. However, Johnny reveals through the document that the nineteen-year-old performer hasn't paid him for his work. According to a source, instead of paying Johnny, Vanessa signed a photo with words attached on it, saying, "Johnny-thank you for everything. Without you, I would be nowhere. We will make it BIG."

News
>
Movie News
August 13, 2008 04:40:29 GMT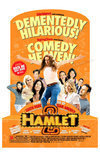 In anticipation of its theatrical release on August 29, the deemed-to-be "this year's ''" psyches up once again the fans and movie lovers' excitement through the release of its brand new poster. The official one-sheet published by Focus Features let out many of its cast ensemble, especially , , , and , as well as the positive reviews it has received.

Staging the politically incorrect musical sequel to William Shakespeare's Hamlet, this Andrew Fleming's comedy follows Dana Marschz, a failed actor turned drama teacher. Similarly lousy in teaching as well as in acting, Marschz's future as a teacher at a high school is in jeopardy when the school threatens to close his department. Refusing to give out, he then writes this musical play.

News
>
Celebrity Gossip
August 13, 2008 04:33:26 GMT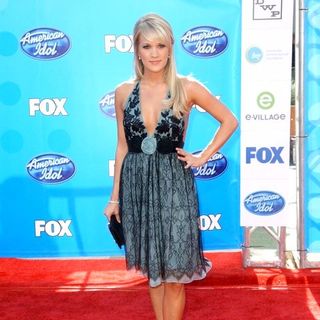 's love life drama is complicated, but she's kind enough to share her past love experience with Allure magazine. In an interview for its September issue, she talks about some of her ex-boyfriends, including , whom she said still rings her despite the fact that he's now dating singer-actress .

"I don't know. The phone will ring and it'll be him, and I'll maybe not answer," so she says when telling the magazine that the Dallas Cowboys quarterback still calls her sometimes. She does add though that "We were both small-town people doing very big things, and we relied on each other, dealing with fame."

News
>
Celebrity Gossip
August 13, 2008 04:15:18 GMT

The success of her TV series "Gossip Girl" undoubtedly gives 's acting career a boost, making her a new starlet in Hollywood entertainment industry. Becoming a brand new household name, she has been picked by Cosmopolitan magazine to be its latest cover girl, debuted on the cover of its September issue.

In addition to the magazine's cover shoot and some other pics inside, Blake also sat down for an exclusive and interesting interview during which she discussed about snagging fame and happiness. Greater than that she, too, opened up about her acting career, high school days, and her on-screen/off-screen boyfriend .

News
>
Movie News
August 13, 2008 04:10:27 GMT

Beside being a crime fighter, it seems that one other trait possessed by "" is his ability as a womanizer. In this leaked out clip entitled "Bastard", viewers are presented with how he seduces the police commissioner's daughter, Dr. Ellen Dolan, in the examining room. But, then when the commissioner comes in with a female rookie cop, he quickly turns his attention to her.

Similar to the clip, this clip was also presented at the 2008 San Diego Comic Con during the panel presentation of the forthcoming Frank Miller's adaptation film. Displaying the comical side of the action film, it was the one that was shown right before the footage of the brawl between Spirit and Octopus was screened.

News
>
Music News
August 13, 2008 03:40:15 GMT
has planned to battle and ' theme song for "" by releasing her own version of the movie theme. She will record the single with a favor from in its production. During an interview, she admits that she wants to "prove that they (the film executives) have made a big mistake."

As , Amy was very disappointed after she and Mark were excluded from the list of James Bond soundtrack team because of her bad health condition following her severe reaction from anti-drugs medication. However, some sources say that she and Mark did not record a song that was deemed good enough for the film. After the refusal, Jack and Alicia stepped up with a song that satisfied the film producers. Then, they were signed for the song theme singers.