News
>
Celebrity Gossip
August 02, 2008 05:06:41 GMT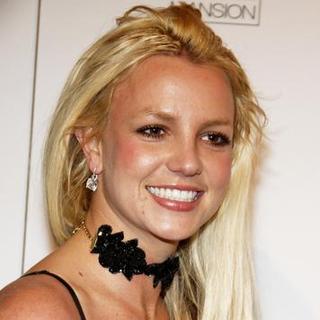 The secret is outed. The sketchy information about the mysterious man was spotted with during a weekend getaway down in Cabo San Lucas last week has been revealed.

The man's name is Tsour Lee Adato. He is a former Israeli army soldier. Speaking about him being spotted with the singer, frolicking in the pool outside of her luxurious Cabo San Lucas, Mexico home on July 27, his brother Kobi Adato told E! News, "It's strictly work."

News
>
Celebrity Gossip
August 02, 2008 04:43:59 GMT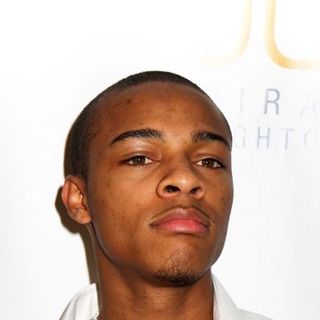 Owning growing passion for acting, has previously revealed his plans for an early retirement from rapping. And joining the cast of U.S. TV program "Entourage" for its fifth season, the recording artist talks about giving acting more of his priority. In an interview with MTV he talks about his soon-to-come retirement and sex scene on the HBO's series.

Having his seventh album "Pedigree" due out later this year, it won't be until he completes his eight LP that Bow Wow will quit rap and start making more movies. "After the eighth album, I'm done. I already feel it. I love acting. I love my music like I said, but I feel it. After this one, probably one more in me and that's eight. Like, I'm one [album] behind , and that's crazy," so he said.

News
>
Music News
August 02, 2008 04:39:30 GMT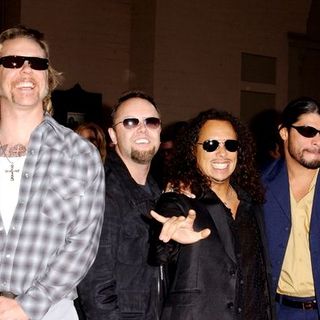 American heavy metal band have set release dates for their ninth studio album "" under Warner Bros records. The album is scheduled to be released on September 12 in Germany, Austria and Switzerland. Meanwhile, it is expected to arrive in U.S. stores on September 16 and will reach most of Europe countries on September 15.

For promotional project, the band offer various configurations for their fans. A deluxe coffin-shaped box is reported to come with a bonus CD, DVD, T-shirt, guitar pick and other goodies.

News
>
Movie News
August 02, 2008 04:21:04 GMT

For quite some time now, "" has fallen into production as its stars and crew are shooting for the blockbuster sequel using Ehren Kruger, Alex Kurtzman and Roberto Orci's written script. However, the latest involving its star on Sunday, July 27, may after all affect the production in the sense that the script possibly has to be adjusted to his condition.

In an interview with Access Hollywood's Billy Bush, director Michael Bay revealed that the filmmakers behind the sequel may have to rewrite the script to explain about the injured hand of LaBeouf. Acknowledging that the 22-year-old actor has mangled two of his fingers in the unfortunate event, the 43-year old said, "I spoke to him yesterday in the hospital. His two fingers are pretty mashed, but we're figuring out a way to shoot around it, kind of write it in the story."

News
>
Music News
August 02, 2008 03:44:50 GMT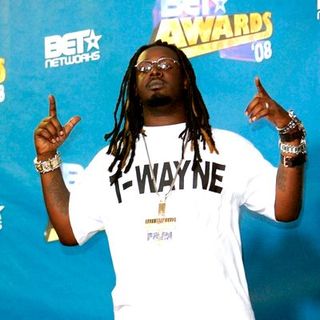 Hip Hop hit maker has asked big stars, such as , , , and to join in his upcoming album "" as guest artists. The album is reported due for release in the fall this year via Jive music records.

According to Billboard.com, T-Pain has collaborated with Wayne in the first single entitled "Can't Believe It" which has been released in late July. Meanwhile Chris will appear with him in "Freeze" and Ludacris will be found rapping verses in the more slowed down single "Chopped & Screwed." In addition, Kanye will contribute his vocals in a playful song called "Therapy."

News
>
Celebrity Gossip
August 02, 2008 03:42:55 GMT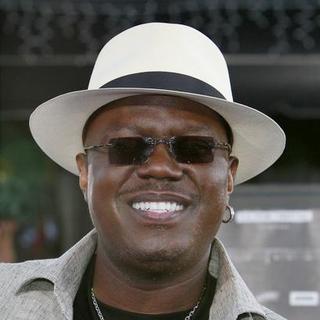 On the heels of many reports surrounding Hollywood celebs, bad news comes from . The actor-comedian is hospitalized with pneumonia.

A publicist for him, Danica Smith, confirmed Friday, August 1 "Mr. Mac is responding well to treatment and will be released soon. He asked that his privacy and that of his family is respected while he gets well." In further confirmation, Smith also stated that the pneumonia has nothing to do with the sarcoidosis, an autoimmune disorder, the 49-year-old comic actor was diagnosed with more than 20 years ago.

News
>
Movie News
August 02, 2008 03:34:58 GMT

Slowly but surely, "" is striving for its fans' attention. Having had its teaser trailer released in the midst of July, the first big screen installment of the "High School Musical" franchise excites fans once again with the release of a slew of its posters by Walt Disney Pictures.

Centering the story on the event leading to the Wildcat's graduation, all of the posters have the air of prom celebration and they are focused on the six main characters of the series, Troy Bolton, Gabriella Montez, Sharpay Evans, Ryan Evans, Chad Danforth and Taylor McKessie. While most of the posters merely display the teenage characters in their prom dresses and suits, one of the posters points out Sharpay as Prom Queen.

News
>
Music News
August 02, 2008 02:58:03 GMT

has released "Shawty Say", the third single from his fifth album "" and therefore given his fans a full look of him rapping it with through music video.

David Banner, "Shawty Say" featuring Lil Wayne:

News
>
Celebrity Gossip
August 02, 2008 02:50:30 GMT
became the subject of heavy media publication when she was involved in a cat fight at a Caribbean airport Wednesday, July 30 which then led to her arrest on assault charges. Her father Carl Blonsky was also involved in the brawl and he was arrested and charged with inflicting bodily harm.

US Weekly, the first to report the arrest, doesn't detail the complete story on how the altercation, occurred at Providenciales International Airport in Turks and Caicos Islands and involved one-time "America's Next Top Model" contestant Bianca Golden and her mom, begun. Other news media report that the fight broke out over saving seats in the lounge.

News
>
Movie News
August 02, 2008 02:50:13 GMT

At the 2008 San Diego Comic Con, director McG and "" presented attending fans with a special footage exposing as the lead character, Marcus Wright, for the first time. Willing to give others who missed out the opportunity a similar experience, Warner Bros. Pictures released a brand new image from the action thriller.

The fresh pic posted on the news photo features both Wright and John Connor, who is portrayed by , in a face-off against each other. It is explained that this still is a part of the scene where Wright holds himself up while Connor screamed at him, "You killed my father. You killed my mother. But you won't kill me."

News
>
Celebrity Gossip
August 02, 2008 02:21:13 GMT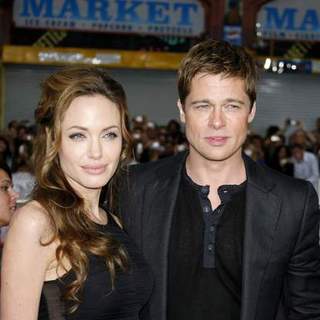 It's official, the first pictures of and 's twins have been sold. The lucky publication to win the bid, in addition to People magazine, is British tabloid Hello! The Associated Press earns a confirmation on that matter from an unnamed source involved in the negotiations which is verified by People's managing editor Larry Hackett .

Photo agency Getty Images confirmed Friday, August 1 it had done an exclusive photo shoot of Pitt and Jolie's twins Knox Leon and Vivienne Marcheline with the couple themselves and their four other children; Maddox, Zahara, Pax and Shiloh. Getty did not disclose the amount of money the magazines paid for the photo rights. It simply confirmed, "The Jolie-Pitt family and Getty Images have agreed that all proceeds will be used for charitable purposes."

News
>
Movie News
August 02, 2008 02:07:38 GMT

Fans of "" have been kept excited about the James Wong's live-action adaptation when some of the characters, including , Bulma, Master Roshi and , are exposed through leaked photos. Yet, at the time the images are presented in grainy and blurred-looking scan result. Now, several high-resolution pictures of the characters are outed.

Those photos display two of the leaked previous pictures focusing on Goku and Bulma in better quality as well as two new images revealing for the first time Piccolo's chief enforcer Mai and giving out a fighting look of Chi-Chi. One of the pictures are posted by , while the rest of them are presented by Movie Soon via . All four pictures can be seen below.

News
>
Celebrity Gossip
August 01, 2008 10:02:12 GMT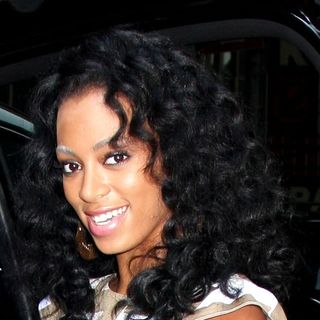 Another Knowles manages to take her career a notch higher. is invading the world of fashion, inked a deal to be the celebrity model for Armani jeans.

Famous fashion designer Giorgio Armani is proud to announce her tapping to be the brand's new ambassador, saying in a statement "Armani Jeans expresses my vision of a young, independent, casual lifestyle with a strong and cool, fashion sensibility. Solange epitomises this style perfectly and brings to it that swing so evident in her new single, 'I Decided'." Terms of the deal are being kept under wrap.

News
>
Music News
August 01, 2008 08:39:01 GMT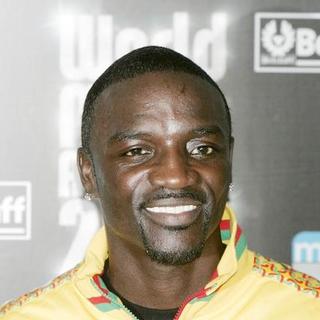 Rapper is said to seek for retirement after accomplishing his big dream of collaborating with King of Pop but the issue has been slammed by the rapper. "That was a dream come true," Akon told MTV on Tuesday (July 29). "You know how you come into a career and set your goals as to where you wanna start and where you wanna end? I had a wish list of all the collaborations I ever wanted to do. Mike was at the top. I was saying, 'Well, if ever I get to Mike, then that'll be the sign I can retire.' But I got to Mike 10 years earlier than I expected. So I decided not to make retirement goals anymore."

Akon has been approached by Michael to produce his forthcoming comeback album, which will be released under Akon's record label, Konvict Music. In a press release, the rapper gave hints by saying, "When (Jackson's) record comes out, read the label."

News
>
Music News
August 01, 2008 08:02:58 GMT

Alternative rap band which is influenced with such various genres as hip-hop, soul music, alternative rock, and blues rock, are reported to sing with their rapper friends such as , , and Pusha T in their new video for remixed "Everyone Nose." Commenting on the issue, lead vocalist said, "I think Pusha put the meltdown on it but I mean, I like everybody's verse because I think that Lupe killed it, Kanye killed it. Mine was more about style than how dope the rhyme was. It was really my melody that I liked more than anything-that's why my vocal approach was a little different from what you would hear me do. I wanted to just do something different that would look different on me."

Meanwhile, when asked about the concept, Pharrell said, "The concept [is based on] old '80s video-game graphics playing behind us while we're rhyming. We just want to have fun with the project. In a day and age where the record industry is what it is, I'm lucky enough to be on a label that understands and they'll just let us have fun." With four major guys united on the video, a source said that the remix is indeed a nod of nostalgia.