News
>
Celebrity Gossip
November 23, 2007 06:27:52 GMT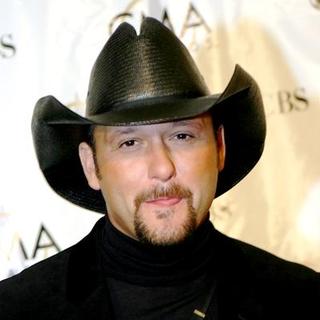 is attempting a career reinvention, signing a deal with beauty products manufacturer Coty Inc. to develop and market his own signature line of fragrance.

The fragrance, which has yet to be named, will debut next summer in North America, and the company will distribute the product widely with marketing plans are in the works.

News
>
Celebrity Gossip
November 23, 2007 05:58:21 GMT

To go public with their budding romance is no problem for , but when it comes to marriage proposal she surely won't rush down that soon. The actress has reportedly turned down actor boyfriend 's marriage proposal, much to his dismal.

Jake and Reese were on vacation in Italy when he planned a romantic day with her, strolled around the Piazza di Spagna, visited the Trinita dei Monti, walked up the Spanish Steps, and had an intimate lunch at the Piazza Campo di Fiori. During the evening, they climbed up the Monte Mario hill, and then had dinner at the Zodiaco cafe, where he got down on one knee and asked her to marry him.

News
>
Movie News
November 23, 2007 05:08:22 GMT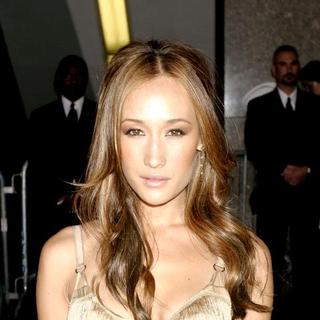 Looks like there is a possibility for moviegoers to encounter Wolverine's initial love interest in "", 20th Century Fox's prequel to its "X-Men" film trilogy.

According to a casting scoop coming from IESB.net, the project will include the Adamantium-clawed mutant's early lover Silver Fox in with "" star as the top choice to play the character. The beauty even is further considered by the site to possibly have been locked for the role as well.

News
>
Music News
November 23, 2007 04:36:13 GMT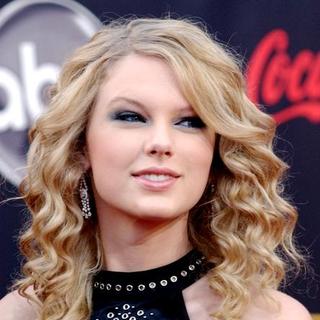 In preparation of the 2008 Grammy Awards night, nominees announcers have been unveiled along with predictions of the contenders. Country music sensation, , will not only help to announce the nominees but is also vied with other acts to be the predicted contender of 'Best New Artist'.

The National Academy of Recording Arts and Sciences, that is responsible for entering works that they feel deserve the awards, unveiled the first major clue on Wednesday, November 21, by announcing that Swift, , and are among those who will reveal the nominees of the event's 50th milestone on December 6 at 8:30 A.M. PST

News
>
Celebrity Gossip
November 23, 2007 04:28:45 GMT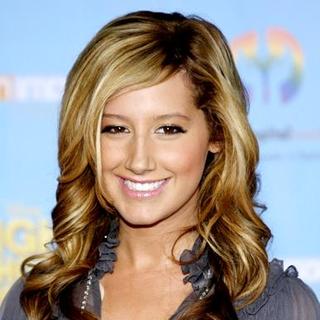 While many people prefer to celebrate Thanksgiving by staying at home and enjoying a traditional meal with family and friends, some of Hollywood famous celebrities still manage to make headlines on the holiday by serving foods for the less unfortunate ones. , and actor fiance are some lending a helping hand to the mission. Elsewhere, and the are among those on hand to help celebrating the Macy's Thanksgiving Day Parade.

The 81st Annual Macy's Thanksgiving Day Parade, took place Thursday morning November 22nd in New York City, was hosted by "The Today Show" cast of , Meredith Vieira and Al Roker.

News
>
Movie News
November 23, 2007 04:05:31 GMT

More information has come on the desk concerning "Hannah Montana", the big screen version of the wildly popular Disney TV series of the same name.

Reports have revealed that the project is slated to begin shooting April next year for an expected release in late 2008 or early 2009. It is further informed that , the series star and father of the show's leading lady , is keen to have the flick shot in Tennessee, but the deciding factor will be whether the state can match the financial incentives offered by Louisiana.

News
>
Celebrity Gossip
November 23, 2007 03:29:02 GMT

The former couple is back on. and have reportedly rekindled their romance following their split early this year.

The singer, who according to news media regrets the break-up, is said to be very excited with her reconciliation with the "Desperate Housewives" hunk and has told all her pals about the good news.

News
>
Music News
November 23, 2007 03:17:01 GMT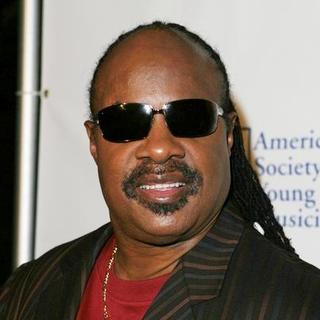 Country music seems to take over the current interest of artists from various genre. After reportedly , it's 's turn to demand a rendition of his hit in the genre.

Wonder predicted if somebody wants to give his 1970 song 'Signed, Sealed, Delivered (I'm Yours)' a country go, it will be a huge hit. He said, "I think the song could be a country hit. Get your country on. Tell somebody they need to cut that song as a country hit."

News
>
Movie News
November 23, 2007 02:53:28 GMT

Enabling us to have our first peek on the upcoming "", Alliance Films has brought up the initial trailer for the darkly comic feature online by now.

Watch the trailer on page at AceShowbiz where it is also available for download in either MP4 or QuickTime format, or just take a peek at it down below.

News
>
Music News
November 23, 2007 02:43:33 GMT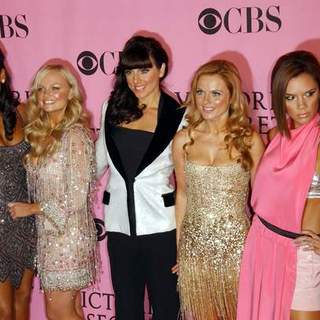 The supporting act slot for ' U.K. tour is empty after the scheduled Danish pop group turned their back on the girls.

The group who is hugely popular in their country reportedly refused to back up the reunited band for they are not a fan of Spice Girls' music. A source told The Sun, "They're (Alphabeat) not the biggest fans of the girls. It's not really how they want to launch in the U.K."

News
>
Celebrity Gossip
November 23, 2007 02:38:55 GMT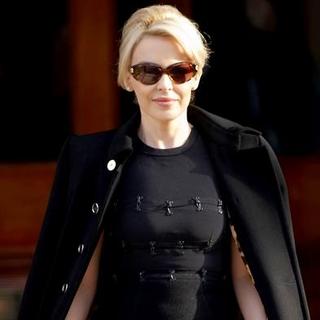 Has become the only person other than the Queen to be modeled in wax four times at Madame Tussauds and was the first ever first 'scented waxwork' figure in the London museum, has now been immortalized in a bronze life-size statue to be unveiled at Melbourne's Docklands Friday November 23rd.

Kylie's new likeness is created by Melbourne sculptor Peter Corlett, who said to be inspired by the pop star's Showgirl tour to create a figure that showcased the "ultimate Kylie". The statue reportedly took three months to produce.

News
>
Music News
November 22, 2007 09:59:58 GMT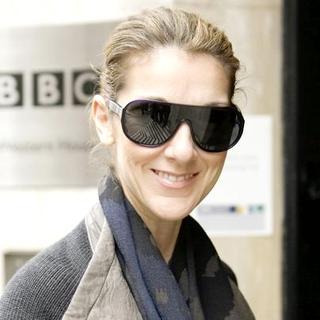 Offended by an article written by a Canadian journalist, cancelled a performance in the country. David Rodenhiser of Halifax Daily News wrote an unwelcoming headline about her upcoming show in Halifax, Canada, forcing Celine to pull the plug.

On a November 8 column, Rodenheiser wrote "Oh, no. Say it ain't so. Celine Dion is our big Concert on the Common news? What could be more of a letdown?" under the heading "Like her or not, it's good news."

News
>
Movie News
November 22, 2007 09:41:21 GMT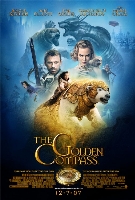 Making quick update on its upcoming "", New Line Cinema has delightfully brought up four more clips for the movie in the follow-up to the release of the two clips featuring the armored bear.

Based on the first book of Philip Pullman's "His Dark Material" trilogy, the fantasy adventure is scheduled to open in theaters on December 7 this year. The Catholic League for Religious and Civil Rights, however, has called for a boycott of the movie, stating the original materials to be anti-faith in general, anti-Christian, and anti-Catholic in particular, and pro-atheism.

News
>
Music News
November 22, 2007 09:25:51 GMT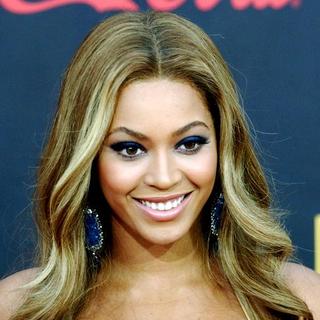 is reportedly changing her heart for country music. The R'n'B singer who stated that she wanted to record a dance-themed album as her next effort, is now setting her eyes on some country vibes.

The Sun reported that she has even planned to work with songwriter Amanda Ghost once again for this piece. Ghost previously penned Beyonce's duet with in 'Beautiful Liar' and famously credited for 's smashing hit 'You're Beautiful'.

News
>
Movie News
November 22, 2007 09:06:53 GMT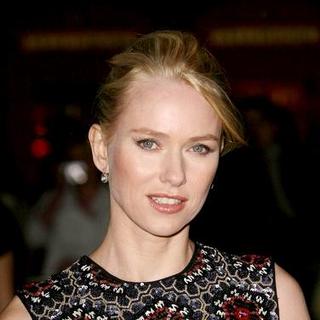 Despite its delay, "", the prequel to "", seems to have its casting process gone ahead if looking from the tidbit brought by the New York Post's Page Six.

The paper gossip column is reporting that has been added to the lineup joining , who is set to reprise his role as Robert Langdon. The page, however, did not give details on what character the actress would play, only referring it as "a major role."