News
>
Celebrity Gossip
May 07, 2007 02:57:57 GMT
After sometimes, new rumors on 's marriage break up are heating up again. It is said that the diva's marriage to director husband Guy Ritchie is on the rocks due to her plan to expand the family with another adoption.

The couple, who has been married for seven years, has allegedly been fighting since Madonna's latest visit to Malawi. Ritchie reportedly is not keen to expand his family because of the uproar over their adoption of one-year-old Malawi boy David Banda last year.

News
>
Celebrity Gossip
May 07, 2007 02:17:43 GMT
Trouble has approached again. The troubled celeb was filmed allegedly taking cocaine, less than two months since leaving rehab.

The video was filmed in the toilets of Teddy's within the Roosevelt Hotel in Hollywood in early March, just three weeks after she left rehab.

News
>
Music News
May 07, 2007 02:03:02 GMT
While announcing that their hiatus will last until 2008, the members of revealed that there would be at least one more album before "we don't know what happen". Frontman Corey Taylor who is busy with his band speaks up about the possibility of Knot's project this year.

"Nothing's really been written yet, and it's just kind of up in the air right now," Corey said. "We're definitely going to do at least one more Slipknot album, let's put it that way. But after that, who knows? You get to a point in life where you've said all you can really say with one thing, and I've still got some stuff I want to say with Slipknot. But who knows where I'll be after that. So I want to at least make one more, and then I don't know what's going to happen."

News
>
Music News
May 05, 2007 08:06:33 GMT
gets on full gear following their reunion. After touring for "", the band now signs on a soundtrack deal with Paramount Pictures.

The band will create a song for movie "" which is starring and . This would be the band's first experience to write for a picture.

News
>
Music News
May 05, 2007 07:47:01 GMT
Despite the rumor that will reunite for a one glamorous Christmas show, confirms that there won't be any tear jerking moment, big comeback or whatsoever for the group. She insists that a reunion will not bring the magic they used to have.

"You see a lot of bands reforming but I think the Spice Girls were unique and I don't want to ruin what we had," the ex-Sporty Spice said. "I have had mixed feelings about a reunion but I am against it."

News
>
Movie News
May 05, 2007 07:39:40 GMT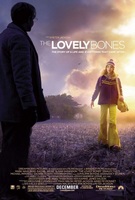 Well, Peter Jackson sure can take a seat and relax for a while now as the pitch he has been shopping around, "", finally finds a place to rest at DreamWorks Pictures.

CEO and Co-Chairman of the studio Stacey Snider officially announced yesterday, May 4 that the company has successfully taken charge of the project in association with Film 4, which will see its execs Tessa Ross, Ken Kamins, and Jim Wilson all serve as the executive producers.

News
>
Music News
May 05, 2007 06:54:10 GMT
opens the chance to interview her personally via webcam. MTV's Total Request Live will feature the singer promoting latest album "" in next week's episode and allow a lucky fan to pop out five questions.

The basic rule to follow this contest is to submit five questions such as "what you love about her as a person", "What you like about her music" and "what makes you her #1 fan" to Trlwebcam@mtv.com. The email must put "RIHANNA WEBCAMS" as the subject heading, be attached with a picture of yourself and include the following details:

News
>
Music News
May 05, 2007 06:22:20 GMT
Indie band has turned 's Grammy award winning hit "My Love" into their version. The cover will be released in U.K on June 25 as the additional track for their new single "It's Not Over Yet".

"It's Not Over Yet" is the latest single pulled out from the three-piece band's album "" and is another cover of DJ 's 1995 single.

News
>
Movie News
May 05, 2007 06:20:35 GMT
It has been some time since was said to be offered chance to portray Freddie Mercury in a biopic of this late frontman of 's and now words have it that is up for the role instead and even is in the stage of negotiations with the project's filmmakers.

British tabloid daily newspaper Daily Mirror has claimed to have received info from an unidentified source that the "" star is being tipped for the part, saying the actor "loves the idea he can get away with playing Freddie after modeling Borat's look on him."

News
>
Music News
May 05, 2007 05:59:52 GMT
's gig on May 3 was brought to a tear jerking moment when vocalist Scott Weiland sang 's "Wish You Were Here" in tribute to his and drummer Matt Sorum's late brothers.

"It literally crushed us. It made this record happen for both of us," Scott said upon their brothers who died of drug overdose during the making of "". As the singer delivered the tunes, a video footage showing the late Michel Weiland's family was screened on the background. The family consisting of Michael's wife and two young daughters will benefit from the concert.

News
>
Celebrity Gossip
May 05, 2007 05:20:33 GMT
The mystery has been solved. is dating Alex Young, a production co-president at 20th Century Fox.

The Grey's Anatomy star, as reported in this week's issue of People magazine, claims her new man as "a great guy" while refused to make public his name.

News
>
Movie News
May 05, 2007 04:59:22 GMT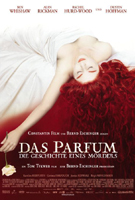 Nominated for eight categories at the 57th annual German Film Awards, also known as the Lolas, gothic thriller "" delightfully collected most honors as the prestigious ceremony took place yesterday night, May 4, at Berlin's Palais am Funkturm.

Being triumphant in technical categories, the picture garnered trophies for Best Cinematography also Best Editing as well as Best Set, Costume, and Sound Design. Though so, the movie failed to win helmer Tom Tykwer the Best Director title, which was eventually nabbed by Marcus H. Rosenmueller for "Grave Decisions."

News
>
Celebrity Gossip
May 05, 2007 04:51:55 GMT
The "Golden Boy" wants to test his dancing skill. reportedly has signed on for the next season of "Dancing with the Stars."

His willingness to join the show is said came up upon watching fellow boxers Evander Holyfield and Laila Ali showed off their skills on the TV contest.

News
>
Celebrity Gossip
May 05, 2007 04:28:47 GMT
The University of Southern California has picked as the recipient of its first Honorary Alumni Award.

The iconic American actor and Academy Award-winning film director and film producer is slated to receive the honor next week, the same day he collects his honorary doctorate from the top college.

News
>
Movie News
May 05, 2007 04:21:47 GMT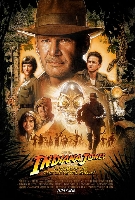 Up for now, there is still no sign of veteran actor Sean Connery giving his nod to be cast in "Fourth Installment of the Indiana Jones Adventures" yet it appears that his character, Professor Henry Jones, has been submitted into the flick's screenplay instead.

Confirmed the inclusion is the movie's executive producer George Lucas as he received an honor from the San Francisco Film Society on Thursday, May 3.