News
>
Celebrity Gossip
August 07, 2008 09:09:41 GMT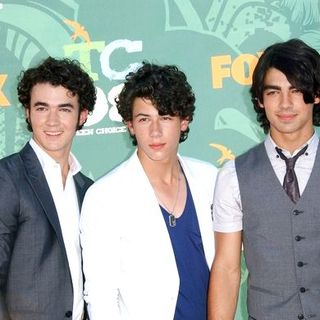 Becoming pop stars and everyone's idols, sure know how to make use their fame for good cause. The siblings are teaming up with Bayer to fight diabetes, which has been diagnosed with recently.

Attempting to raise awareness on the disease, Nick in companion of brothers and have all spent their time Wednesday, August 6 making an appearance before the crowd at New York City's W Hotel to help spread their words on the issue. The threesome are teaming up with the Bayer Diabetes Care organization to raise awareness among young people everywhere about proper diabetes care.

News
>
Movie News
August 07, 2008 08:50:41 GMT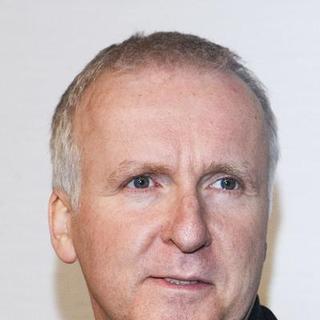 Having shot his forthcoming project in New Zealand since fall of 2007, James Cameron has finally completed the principal photography of "" and has moved onto the CG production. With that status being upheld, he comes out to discuss about his visionary on the highly anticipated 3-D sci-fi epic.

Confessing to the Hollywood Reporter that it is the most challenging movie he has ever made, the "Titanic" helmer stated that his goal with this project is to present a movie that is about CG animation and live action. During the filming in New Zealand, Cameron has taken the live-action part using the Fusion 3-D camera system. Now, he focuses on the CG part using a new performance capture production workflow.

News
>
Music News
August 07, 2008 08:27:56 GMT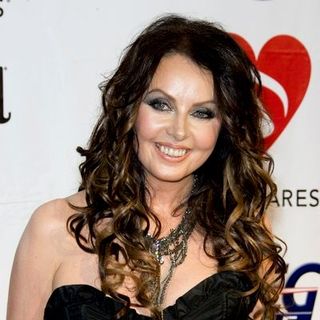 is confirmed as sole international performer who will open 2008 Beijing Olympic Games. She will perform at the ceremony on August 8 with a Chinese singer Liu Huan.

The grand opening will subsequently be aired live on NBC's The Today Show. Unfortunately, the title and content of the theme song that the two singers will sing, still remain a mystery.

News
>
Movie News
August 07, 2008 08:06:15 GMT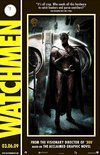 Those who attend the 2008 San Diego Comic Con may have been familiar with how Nite Owl's primary vehicle, the Nite Owl, is taking shape. But, the others missing out the event may still be curious about it. To give a shed of light on the talked-about ship, Warner Bros. Pictures have let out a new video journal of "" highlighting its construction and the filming in it.

From Zack Snyder, the man who brought the epic story of "" to the big screen, comes an Alan Moore and Dave Gibbons' comic book adaptation about a group of superheroes in an alternate 1985 where the costumed superheroes are parts of the society. When a superhero is murdered, his former colleague runs an investigation and comes across a conspiracy to eliminate all superheroes.

News
>
Celebrity Gossip
August 07, 2008 07:57:15 GMT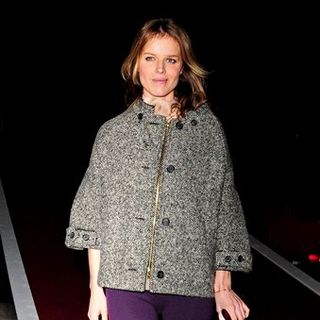 Mothering one son and has since then withdrawn herself from the spotlight, is back, exposing her curvy body for a racy cover shoot for Italian GQ. Posing topless for the cover of the publication's August 2008 issue and some shots inside, the iconic Wonderbra beauty proves she still has what it takes.

GQ cover sees Eva posing in a field sans her bra, wearing only a pair of lace knickers with a strand of wheat seductively placed between her lips. Also baring her breasts for some shots inside the magazine, she is pictured in a number of seductive poses on the beach.

News
>
Music News
August 07, 2008 07:49:07 GMT
has released music video for second single "You're Everything" from his latest album "", which was released on May 20 under Rap-A-Lot Records. The video is directed by Mr. Boomtown and produced by Raging Nation Films.

The video displays the rapper with some friends in a room full of newspaper cuttings on its wall. As the video goes on, one by one the paper cuttings are shown transparently on the screen. The papers mainly speak about the achievement of Hollywood big stars, such as winning Grammy Awards and selling album with a total of one million copies in a week.

News
>
Movie News
August 07, 2008 07:18:28 GMT

In courtesy of , fans and movie lovers alike can now enjoy a series of clips from Mathieu Kassovitz's sci-fi thriller "" which stars include , Melanie Thierry, and Gerard Depardieu. Featuring random scenes from the meeting of Toorop and Aurora to a fight sequence in a club, the clips display little violence materials.

Set in the near future, "Babylon A.D." centers its story on a mercenary by the name of Toorop who is hired to escort a woman, Aurora, from Eastern Europe to New York. What looks like to be a simple task soon turns to be a dangerous one when he discovers that Aurora is a host to an organism which maybe the next Messiah and everybody is racing to be the first to get it. Based on Maurice Georges Dantec's novel "Babylon Babies", the 20th Century Fox's film will hit theaters on August 29.

News
>
Celebrity Gossip
August 07, 2008 06:55:36 GMT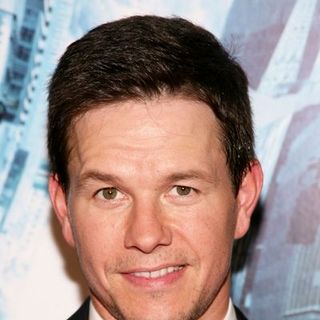 Having some movie projects in the pipeline while at the same time also waiting in anticipation for the birth of his third child, won't waste time doing nothing. He's adding more task into his agenda, making a cameo appearance in the HBO's comedy series "Entourage."

Often starring in action movies and serving as the series' executive producer, the hunk will have his comedy skills being tested as he's been tapped to shoot a scene with the project's greatest treasure who plays as rambunctious Hollywood agent Ari Gold. "I did one other cameo in the ('Entourage') pilot but I didn't get to do a scene with Jeremy Piven," Wahlberg said about him making a cameo appearance on the series' fifth season. "This time it's me and Piven going at it, so it was fun."

News
>
Music News
August 07, 2008 06:45:15 GMT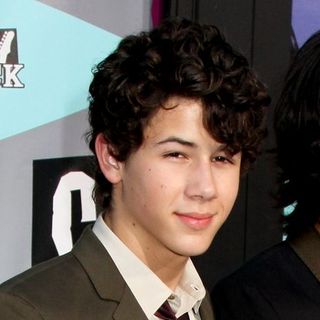 had to delay their live performance at Saratoga Spring concert on August 2 following Nick's bad health condition. left stage for medical assistance because his insulin level dropped and he felt weak.

Nick gave secret warning to his band mate brothers, and Kevin Jonas, telling about his unwell condition. His brothers then kept reading all signs that audiences were holding up in front of the stage to distract people's attention and therefore gave time for Nick to get his diabetic treatment. Joe said, "I chatted with the audience and kept reading all the signs people were holding up." In line with his brothers' statement, Nick said in a further explanation, "I was only bad for, like, a minute, but Joe kept talking and talking for, like, five minutes."

News
>
Music News
August 07, 2008 06:39:14 GMT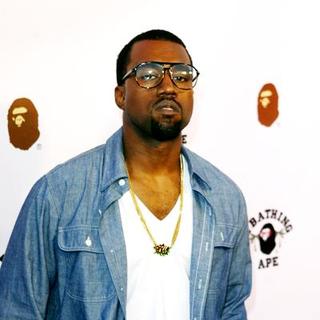 has continued his defense for who often becomes the subject of ridicule due to his instant success through the "Crank That" phenomenon. In a concert at Madison Square Garden, New York on Tuesday, August 5, the rapper took time to deliver his thought regarding slur problems faced in the realm of hip-hop.

The concert which is part of his Glow in the Dark tour was wrapped with a speech where he addressed how harsh people has criticized the young rapper. "How is Soulja Boy killing hip-hop?" Kanye shouted out to the crowd. "He had one of the biggest songs of the summer. If anything, he's helping keep it alive. You don't have to be in order for people to say your sh** is fresh." He also emphasized on the need to accept diversity, adding "Open y'all's f***in' minds. Be accepting of different people. Let people be who they are."

News
>
Movie News
August 07, 2008 06:39:11 GMT

When talking about the direction to which he is going to bring "Hellboy III", director Guillermo del Toro stated that the third of the planned trilogy is about him being an adult and dealing with the consequences resulting from "" hinting that the big red demon is most likely to meet his doom. However, that is the one idea that creator Mike Mignola wants to postpone.

When asked to clarify del Toro's statement, "The third one would be facing your destiny, if such a thing exists, and making the ultimate decision," Mignola shared his conflicting idea with the renowned director. "The problem is, what del Toro's talked about to me is that 'Hellboy III' would be the end of Hellboy," explained the comic book artist. "And here's where we have the big conflict."

News
>
Movie News
August 07, 2008 05:13:58 GMT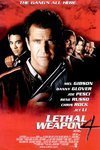 Despite 's earlier rejection on the idea of another "Lethal Weapon" movie, "" could have been put on the burner. A recent report claims that the writer of the first "Lethal Weapon" film, Shane Black, has written a spec script for the fifth installment of the cop action franchise.

According to Hollywood tracking board via Coming Soon, the scribbler has shown the script to producer Joel Silver in hopes that the story is continued. Reportedly, the fifth film will follow homicidal Detective-Sergeant Martin Riggs and his partner, LAPD Detective Sergeant Roger Murtaugh, in solving their last case before retiring for good.

News
>
Celebrity Gossip
August 07, 2008 05:01:48 GMT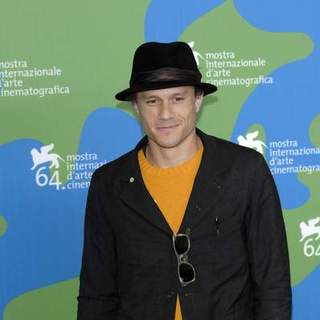 The case is closed. A law enforcement official said Wednesday, August 6 that the U.S. Attorney's Office has closed the investigation into 's accidental death by drug overdose early this year. Not only federal prosecutors have decided not to pursue a criminal case into how the late actor obtained the painkillers that contributed to his death, but also they file no charges in the case.

Ledger was found dead in his Soho apartment on Jan. 22. He was 28 years old. Following an autopsy, authorities determined the actor died of an accidental overdose of prescription drugs for pain, anxiety and sleep. They have since then tracked down on who contributed the substances to him. Heath's former fiancee and ex-girlfriend are among the people who have been involved in the investigation.

News
>
Music News
August 07, 2008 04:42:52 GMT

The new cover art for 's new single "So What" has been unveiled on her official site and can be seen on the news' photo. Along with the single cover comes a leaked audio of the song which supposed to hit the airwaves on August 18 via American CHR.

"So What" will be the lead single of Pink's upcoming fifth studio album which is scheduled for an October 28 release. She has shot a music video for the single with Dave Meyers taking the director role. Meyers previously worked with her in the videos for "U + Ur Hand" and "Stupid Girls", the latter which won the Best Pop Video at 2006 MTV Video Music Awards.

News
>
Music News
August 07, 2008 04:38:08 GMT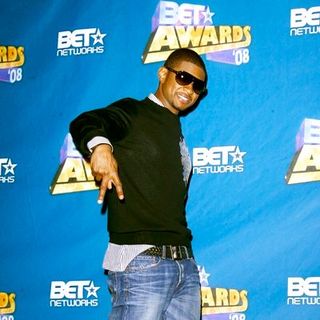 R&B star has rehired mother Jonnetta Patton as his manager after ending his contract with Benny Medina which works for W&W Public Relations. The decision is mutual where both parties still feel the utmost respect for each other. Usher's recording label LaFace/Zomba said, "Usher has dissolved his management arrangement with Benny Medina and has re-engaged Jonnetta Patton as his manager."

Usher has fired Benny allegedly due to a disappointing record sale of his "" album released on May 27, 2008. The album has also failed to hold on long enough at top ten in Billboard Hot 200. However, Benny has defended that the sale drop is caused by high expectation and steep competition among Hollywood singers that get stiff from time to time. In a statement, he said, "With an artist like Usher, the bar is set really high. Whether it was management, marketing or the music, we achieved a #1 single and a #1 album. It is a completely new day and time in music now. In four years, his audience, demographic and musical direction has changed. Records like 's 'Lollipop' are the type of phenomena that 'Yeah' was in 2004."