News
>
Movie News
August 29, 2008 09:38:23 GMT
Several new footages of the ear-banging blast on the set of "" have made its way to meet fans' enjoyment. The videos give a better look into the Queensway Bridge explosive shooting if compared to .

The first two videos posted below display one massive explosion happening on the same spot, but taken from different angles. They also expose before and after look on the filming's set. The third video provides a shot of a smaller blowout occurred after Optimus Prime rides away. The last video presents the shooting which involved the silver centennial corvette concept car, Bumblebee, Optimus, Chevrolet Beats, Chevy Trax and Ironhide.

News
>
Music News
August 29, 2008 09:35:21 GMT

is giving back to the community by scheduling another concert in Persian Gulf to entertain the U.S. troops who are serving their nation. The country crooner had visited the U.S. army base camp in 2002 and received a USO Merit Award last year but is looking forward to return for a tour and performance.

"I'm really humbled by the opportunity to spend more time with our nation's finest," Adkins said. "This is such an honor for me to be able to visit with our military and tell them how much we truly appreciate all the sacrifices they make for our country and our freedom." No specific time frame has been mentioned but it is known that the trip will be sponsored by USO and Armed Forces Entertainment.

News
>
Music News
August 29, 2008 09:19:31 GMT

A 27-year-old man from California has been arrested by police officers for copyright infringement over ' songs. The blogger, later identified as Kevin Cogill, has allegedly posted six unfinished songs from the band's long-awaited album "", which has been in the works for more than a decade.

A few hours after the uploading, he removed the songs when the Los Angeles-based rock band's lawyers complained. However, he has never publicly disclosed the source of his scoop. The next day, an RIAA investigator wrote to FBI, stating that Kevin has been questioned and confessed that he has leaked the songs. "Cogill provided a typed, signed confession which stated that he had posted the unreleased Guns N' Roses songs to the internet on his web site," the agent wrote.

News
>
Celebrity Gossip
August 29, 2008 09:14:35 GMT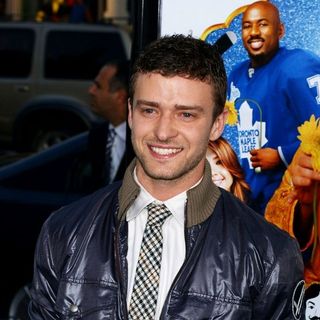 Keeping his lips tightly sealed about his role with clothing label William Rast, simply let his projects do the talking. The singer-actor is channeling his diverse inner creativity, making a series of short films to promote the line, which he co-founded with friend Trace Ayala back in 2005.

Attempting a different approach towards marketing, Justin enlists the help of model, stylist, and designer Erin Wasson to star in the trailers. The short films feature Justin as William Rast, an outlaw who is forced to stay in his hideout in the woods with his girlfriend and "partner in crime" Birdie, played by Wasson. During their hiding there, the twosome video tape each other, talking about love and their situation.

News
>
Movie News
August 29, 2008 08:32:55 GMT

Though director "" rating from 'NC-17' to 'R', he apparently won't leave the nudity out of the picture. Sitting down with MTV, the director revealed that "Make a Porno" audience will still be presented with a full frontal nudity from one of the actors, .

When asked by the music network whether he will still display the shot of full-frontal nudity he and teased earlier, Smith undoubtedly answered, "Yeah! You get one definitive ba-- shot then you get a bonus ba-- shot in the movie later on. It's all of [Jason] Mewes. You get to see every inch of Mewes in this movie."

News
>
Celebrity Gossip
August 29, 2008 08:08:08 GMT
Acting picky when it comes to strip off on screen, has agreed to appear in intimate love scenes for her new role in the forthcoming big screen movie "." Playing the lead character, Georgiana Spencer, she willingly shares her experience filming love scenes for the flick with co-star . She discusses almost everything, from the costumes to her opinion about having sex in front of the camera.

Claiming the dresses she had to wear during the shooting as "an absolute nightmare" because the authentic 18th century costumes were too tight for her, she nevertheless found them helpful too. "It kind of helps because if you're feeling at all emotional then it makes it ten times worse as you can't catch your breath, so that helps in playing the scene," so she told MTV UK. "The worst part is after lunch, because they're so tight they don't help digestion which meant that Hayley [Atwell, co-star] and I were there playing these very ladylike characters but belching all over the place!"

News
>
Movie News
August 29, 2008 07:45:37 GMT
The story about the early years of the legendary member of , , is heading to the big screen. Entitled "", the movie will highlight the acclaimed singer/songwriter's troubled teenage as told by his half-sister, Julia Baird through her memoirs.

Retelling his deeply personal account, the movie will provide a deeper look into his relationship with his mother who abandoned him and his Aunt Mimi who raised him with a strict authority. It will also show how Lennon find his only escape in music and art as well as in his friendship with .

News
>
Music News
August 29, 2008 07:36:52 GMT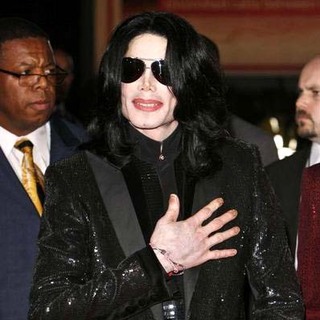 A promo CD for 's not-yet-titled record has gone on eBay website for an exclusive purchase. An executive from Sony BMG says that the promo CD is a mega-rare edition. "This promo CD is one of the rarest Michael Jackson items in existence, only 10 are said to exist and this is the first time one has been on eBay," the Sony boss states.

The CD contains an early demo of an unreleased Michael's song, "Men In Black", which was planned to be listed on his 1991 eight studio album "" but later had to be shelved and was never leaked ever since. "The most interesting track on the CD is 'Men In Black' (not related to the films staring ), as it was intended to be a single release from Dangerous, but 'Men In Black' was shelved and since has not been released or leaked," the executive staff of Sony says. Furthermore, the CD has also carried alternative versions of "Black or White" and "Too Much Monkey Business".

News
>
Movie News
August 29, 2008 07:11:04 GMT

"" has started to take its shape with it finding the man behind the lens. According to Latino Review, following , the Japanese television series adaptation movie has finally had director Max Makowski attached to the project.

Explaining more on the hiring of Makowski, the site noted that their source has claimed that putting him on the project is "like having Zack Snyder do ". The helmer of "The Agency" and "Queer Eye for the Straight Guy" TV episodes is said to have "a great visual style that's very specific and all his own".

News
>
Music News
August 29, 2008 06:49:21 GMT
Multi-Platinum rock band have unveiled a music video for their second single "Don't Go Away," from their forthcoming Eleven Seven Music/Atlantic Records' album "". Their fourth major studio effort will hit the stores on September 16 and compete with Taproot's "Our Long Road Home".

The music video features actress Arielle Kebbel, who will star as Alex in a big screen movie "", which will come out next year. A full look for the band's video can be exclusively found on for one week, starting from August 28.

News
>
Music News
August 29, 2008 06:39:21 GMT

will show their naughty alter ego on the music video for "Girls", a new single taken from their upcoming studio album. The three-piece opt a stripping show theme for the clip and, true to the song's subject, they will play with "girls".

A bunch of have been unveiled through The Sun, revealing member Amelle Berrabah leaning against a stripper pole and fooling around with a female dancer. In one shot, she is seen with her hand on the 'crotch' part of the dancer. Heidi Range sports a '60s hair-do and black lacy mini dress while Keisha Buchanan performs sultry dance in front of her boyfriend Dean Thomas who will also appear in the video.

News
>
Movie News
August 29, 2008 06:19:35 GMT

Oliver Stone's latest biopic project "" has gone forward with its promo as CNN brings forth a brand new clip from the film. Highlighting one of the memorable moments in George W. Bush's life before his presidency, the video focuses on the first meeting between the future 43rd U.S. president and Laura Welch, a Democrat who later becomes known as the First Lady Laura Bush.

Commenting on the two's first encounter, Stone shared to CNN about the unlikely couple. "Even though he was a partying Republican candidate for Congress, and she was a Democratic librarian, there was something bigger between them that lasted," he said. "Their meeting at the barbecue has been documented by family friends in numerous books. For them, it was the best thing that ever came out of a Texas barbecue."

News
>
Celebrity Gossip
August 29, 2008 06:02:28 GMT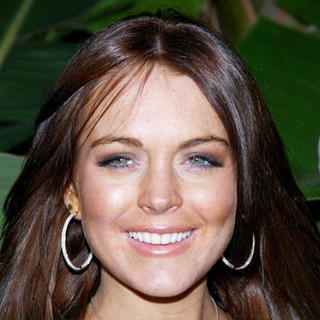 Not all is well in the life of Lohan's clan. Following the many scandals surrounding the family, it's been reported that 's paternal grandfather, Richard Lohan, has died on Thursday, August 28 after losing battle to colon cancer.

Speaking about the death of his father, Lindsay's dad Michael Lohan claimed, "My father just, literally, died in my arms." He added, "I notified all my kids and my lawyer notified Dina's attorney." There has yet official confirmation on when the late Lohan will be buried.

News
>
Celebrity Gossip
August 29, 2008 05:05:35 GMT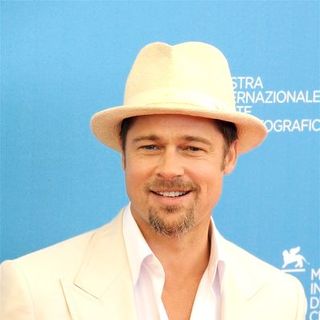 Promoting his latest big screen flick "" at the Venice Film Festival, plays a real life hero when he saves a young autograph seeker from falling into the lake. The movie hunk was just arriving at the 65th annual Italian festival on board of a boat Wednesday, August 27 with best friend and co-star when he agreed to sign autographs for a group of young fans. It was during that time that one of the young autograph hunters slipped and nearly fell into the water.

Pitt who happened to be near the victim was quick to respond, grabbing the fan, preventing him from falling into the lake. He then made sure that the fan was safely back on the boat before signing a book.

News
>
Movie News
August 29, 2008 04:56:52 GMT

"" is making its way to the big screen this coming Friday, August 29, but before moviegoers head up to the theaters to check it out, a so-called official trailer to the Mathieu Kassovitz-directed/co-scripted action sci-fi has come out. Uniquely made, the video lampooned most of highlighted movies this summer from "" to "" and "".

Starring , , Melanie Thierry and Gerard Depardieu, "Babylon" tells the story of Toorop, a mercenary with a simple code "kill or be killed". Living in the time when world has turned into a war zone, he is hired to escort a young woman holding a big secret and her guardian from Eastern Europe to New York. When he gradually finds out that the woman is carrying the only hope for the future of mankind and everyone else wants to be the first to get it, he is forced to choose between putting his life on the line or doing his job.