News
>
Movie News
August 15, 2008 03:38:32 GMT
For their upcoming 3-D concert movie, it looks like will be getting some help from country music latest star, . After being a surprise guest at the brothers' New York City concert on August 10 at Madison Square Garden, the Grammy Award-nominated songstress has been spotted on the set of "".

On Thursday, August 14, the 18-year-old singing sensation reportedly is joining the band consisted of Kevin, Joe and Nick Jonas while they are filming a segment for their 3-D film in Columbus Circle, New York City. Despite her taking a part in the shooting in the park, it is still unclear what role she is playing. Meanwhile, the on-set photos of Swift and the boys can be seen at and via .

News
>
Music News
August 15, 2008 03:08:00 GMT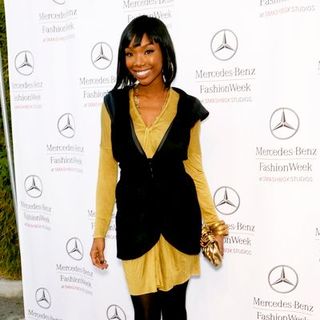 R&B singer is ready to share her "" side with listeners after a four-year absence from music industry. Recently, a first single titled "Right Here (Departed)" was released from her upcoming set through her .

The first single talks about a mutual support in a relationship. Among the single producers are Brian Kennedy and longtime collaborator Rodney Jerkins. She says that the single continues to have some of the old Brandy pop-R&B sound. Besides that, she also adds a little dash of country tune.

News
>
Movie News
August 15, 2008 02:53:10 GMT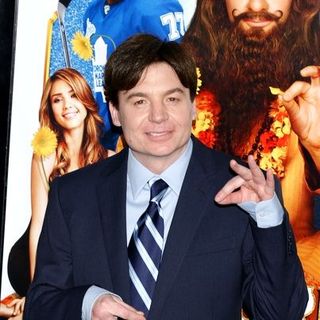 In an interesting scoop coming from "", well-known comic actor has been reported to take part in the upcoming World War II film project. It is further explained that the "Austin Powers" star has been tapped for a small role in the action drama movie from acclaimed filmmaker Quentin Tarantino.

The 45-year-old is going to portray British General Ed Fenech who is described to be a military mastermind taking part in planning the scheme to kill the Nazi leaders. He will be joining who will star as Lieutenant Aldo Raine and Eli Roth who is tapped to be Sgt. Donnie Donowitz. This tidbit was first reported by .

News
>
Music News
August 15, 2008 02:46:56 GMT

In the hype of country music that garner larger fans each day, Now That's What I Call Music! series will release for the first time in U.S., the ultimate compilation of country hits. Boasting tracks from the genre's icons such as , , and among others, the album will hit the stores on August 26.

"NOW That's What I Call Country" will feature 20 hit songs from the superstars of country music like and as well as newcomers such as and . This collection contains a total of 15 Top-5 singles. With the purchase of the CD, there will be free downloads available for five other country songs from Emily West, The Lost Trailers, Ashton Shepherd and a couple more.

News
>
Celebrity Gossip
August 15, 2008 02:38:04 GMT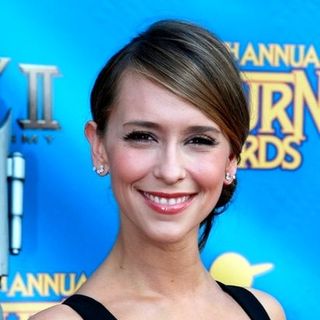 After being the center of media scrutiny back in November for her fuller figure, bounces back, showing off her new trimmer figure only to prove that she has what it takes with her physique. On the cover of the latest issue of US Weekly, the actress shows off her newly slimmed-down figure after losing 18 pounds in 10 weeks.

"Jennifer Love Hewitt Exclusive 18 Lbs in Ten Weeks! Her Exact Diet and Workout Plan," so reads the headline that accompanies two pictures of her, before and after the diet and workout. "I am in a pretty good workout regimen that I like, so it inspired me to keep it up," Hewitt told US Weekly. "The energy level and the way I feel now is great."

News
>
Music News
August 15, 2008 02:16:42 GMT
has just given his fans a sneak peek for his music video. The video is an effort to promote the rapper's brand new single "My Life" which features , from upcoming third set "" which will be released on August 26. The fifty-seconds sneak peek is plotted as a tell-all movie. It shows the rise and fall of the rapper's life, which helped him change his life. Some scenes show a horrid incident in which some people die on the road.

The sneak peek will be fully premiered on FNMTV on Friday, August 15, along with ' video for "Sandcastle Disco" taken from her latest album "", which has just been released in late June. At the same time, group band will also release video for their latest tune "Cookie Jar" which is taken from upcoming LP "", due out in early September.

News
>
Movie News
August 15, 2008 02:11:34 GMT

Apparently Harry Potter fans won't be able to enjoy their favorite boy wizard in the big screen sometime this year. In an announcement made by Warner Bros Pictures on Thursday, August 14, it is uncovered that "" has been bumped to a new schedule putting it as a summer 2009 movie.

Slated to be released on Thanksgiving on November 21, the sixth installment of the J.K. Rowling's "Harry Potter" adaptation series will be opened nationwide as well as internationally on July 17, 2009. Reasoning on the delay, Warner Bros. president and chief operating officer Alan Horn explained that the move was taken in consideration on two main things, the first is the market timing and the second is previous writers' strike.

News
>
Celebrity Gossip
August 15, 2008 01:36:01 GMT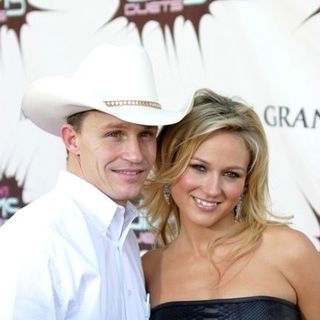 Her wedding to husband Ty Murray was a top secret, but doesn't mind sharing the photos of her nuptials to People magazine. The weekly publication, in addition to the pics, also has details of the ceremony which aren't covered by any other media.

In its weekly issue, People features a picture that shows Jewel and Ty posing on a beach during the sunset. They are photographed standing on the sand in front of what appears to be a lamp, backing the sunset, with him embracing her from behind.

News
>
Music News
August 14, 2008 10:15:08 GMT
Warning
: getimagesize(/home/aceshow/public_htmlhttp://aceshowbiz.com/images/news/tus_nelly.jpg) [
function.getimagesize
]: failed to open stream: No such file or directory in
/home/aceshow/public_html/php/ndetail.php
on line
423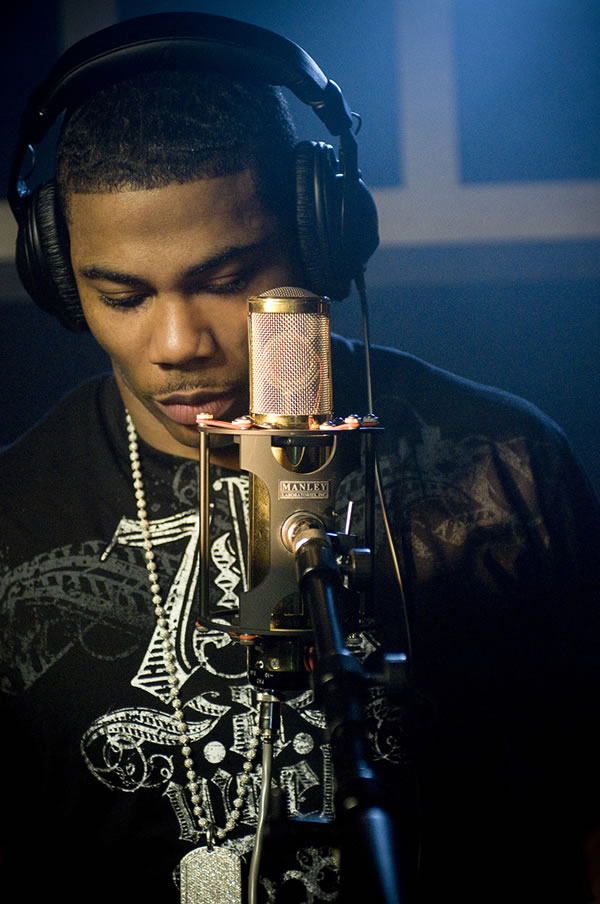 The list of new music videos that supports the Team USA contending in the running Beijing Olympics Games have been growing larger with the release of three more. The fresh batch is coming for 's "Dreamer", 's "Warrior" and 's "Champion".

The videos that are intertwined with many branches of sports are premiered on . Meanwhile, the tracks are singles launched as part of "AT&T Team USA Soundtrack" which have been available as downloads on iTunes since August 8, the opening day of the sports event.

News
>
Music News
August 14, 2008 09:51:39 GMT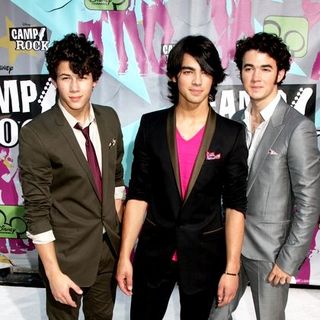 ' third studio album "" temporarily leads Neilsen SoundScan's Building chart. This has generated some speculation that they will soon score their first number one on Billboard Hot 200 chart with the new LP.

According to some sources, their latest album has scanned over 201,000 copies since its release on August 12. Their label Universal Entertainment are even projecting that the band's set can end up this week with a number between 675,000 and 725,000 copies sold. The label's rep says, "We knew the fan base was as fanatical as it gets, but what was done by the group and us in the past few months, in a way, flies in the face of conventional marketing."

News
>
Movie News
August 14, 2008 09:44:15 GMT

One of the lingering questions arising among fans after "" blasted on the big screen is whether Harvey "Two Face" Dent died or is set to return in the sequel. Providing the most possible answer to that, Dennis O'Neil, the author of the movie novelization, laid it down that the character with half-disfigured face has been indeed buried.

According to IGN, he wrote that the once rising District Attorney of Gotham City and Batman's ally was "sprawled, neck twisted, the mutilated side of his face exposed, his left eye open and staring sightlessly". Putting an emphasis on the condition, he noted in the end, "He was obviously dead."

News
>
Celebrity Gossip
August 14, 2008 09:16:30 GMT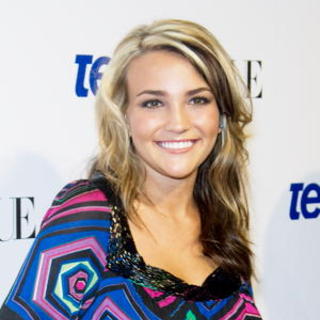 It's been a few months since rumors began circulating that Casey Aldridge, the fiance of actress , has cheated on her. The rumors are heating up now that evidence of his affair is exposed by In Touch Weekly magazine which has an exclusive interview with the other woman, identified as Kelli Dawson.

To the publication, the 28-year-old lady said she and Casey first met in November 2006 at her sister's home. The fact that he's dating Jamie Lynn couldn't stop him and Kelli from getting attracted to one another. In fact "he totally instigated it and pursued me. His friends would tell me that he liked me, that he thought I was pretty," Kelli testified.

News
>
Movie News
August 14, 2008 09:05:40 GMT

DreamWorks Animation have planned on developing yet another "Madagascar" film. On Wednesday, August 13, DreamWorks Animation CEO Jeffrey Katzenberg revealed the studio's plan on a sequel to "".

Unearthing the intention during a preview of "Escape 2 Africa", the studio executive expressed his hope on seeing the zoo animals group back to New York. "Escape 2 Africa is the second chapter in one story," he explained. "There is at least one more chapter. We ultimately want to see the characters make it back to New York."

News
>
Music News
August 14, 2008 08:57:55 GMT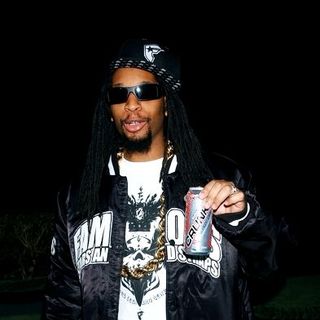 Rapper has decided to explore his music sound in upcoming solo debut album. The hip hop star plans to change its old title "" as a reflection of his new music direction. "It's totally given me a new energy, a new everything," he says of his upcoming release. "When you have a lot of stress and negativity around you, when you cut that away, you cleanse...I'm starting over, basically."

Lil Jon's statement has then made some say that he is on the way of expressing freedom from a multi-million-dollars obligation. As , he has successfully entered an agreement with digital entertainment company The Orchard and sold assets of his bankrupt TVT Records to them.

News
>
Music News
August 14, 2008 08:51:44 GMT

Circling around the number 13, have chosen to spawn singles on the particular date in anticipation of their thirteenth album's release. Another single, "The Perfect Boy" has been lifted from the long-delayed album on August 13, marking itself as the fourth one. On the same day, a black and white music video is released in support.

The upcoming album will be the band's first release in four years after releasing a self-titled album in 2004. It was meant to be a double album due to its 33 final pieces but frontman Robert Smith decided to cut it half for another album. The thirteenth album is scheduled to hit the stores on October 13.