News
>
Music News
September 30, 2008 03:42:31 GMT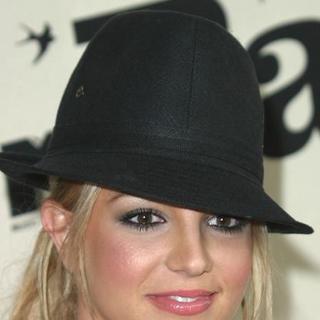 has stopped by for an interview, promoting her just-released single, "Womanizer" and confirming a world tour in support of her upcoming album, "", which will come out on December 2. " ... Definitely next year, definitely," she says when asked about her roadshow plan. " ... Probably all around the world."

Meanwhile, speaking of the "Womanizer" theme, she says that the song is a "girl anthem". The singer states, "It's a really cool song. I like the fact that it's so empowering for girls because it's basically saying, you know, we know what you're up to. It's about guys cheating on other girls and stuff like that. It's kind of like a girl anthem. That's why I like it. "

News
>
Celebrity Gossip
September 30, 2008 03:39:00 GMT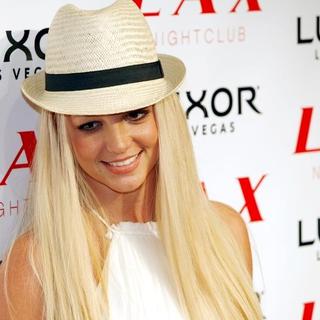 A source close to has put to rest the false persistent rumors about a sex tape that features her and ex-boyfriend Adnan Ghalib. And while the singer's legal team has yet issued a single comment on that matter, the source insisted report on the existence of the tape is "completely false."

British-based reported earlier Monday, September 29 that Adnan, a photographer, has confirmed he has a sex tape of him and Britney. He told the magazine he's planning to sell the tape to the highest bidder, saying "There is such a tape, but I won't discuss prices for hypothetical inquiries. Unless there is a locked-in deal, I will go no further. I am not interested in selling out any other details about Britney."

News
>
Movie News
September 30, 2008 03:22:19 GMT

The trailer to "" has been released, introducing some of the characters involved in the movie. The drama comedy is the directorial debut of pop queen that has received mixed reviews when it was premiered at Berlin International Film Festival on February 13, 2008.

Centering its story on the narration done by Ukraine native Andriy Krystiyan who travels to England and live with two female flatmates, "Filth and Wisdom" is cinematic tale of everyday life about people who are obliged to take on jobs just to earn a living. Whether we take the path of wisdom or the path of filth, we will eventually arrive at the same enlightened place.

News
>
Music News
September 30, 2008 02:55:00 GMT

, who has become a household name from his success in and , has teamed up with top-notched producer for the rocker's third solo album. Called "", the record is described by Timbaland as "the best work" that he has done in his career. It is tentatively scheduled for release in November through Suretone/Mosley Music and Interscope Records.

In an attempt to support the upcoming effort, Chris and Timbaland are set to kick off a string of eight live shows on October 17. "Scream" will be performed in its entirety to mimic the experience of listening to the LP from start to finish.

News
>
Celebrity Gossip
September 30, 2008 02:51:37 GMT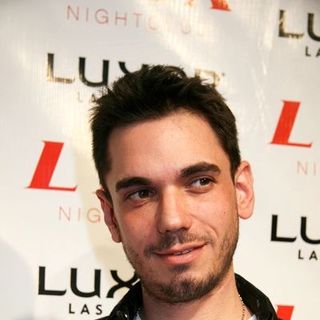 DJ AM made his first ever public appearance since being involved in a deadly plane crash that happened on September 19, showing up for the funeral of Chris Baker, who served as an assistant to for several years and was a close friend to both musicians. Wearing a green polo shirt, as requested by Baker's wife, Otillia Villar, AM was spotted sporting a bandage on the right side of his neck, oversized sunglasses and with little visible damage to his face.

AM arrived at the memorial service, held at Forest Lawn Memorial Park in Hollywood Monday, September 29, via limo. There were 300 other people turning up to the event, which lasted for about two hours, to honor Chris. He is survived by wife, Otillia, and 2-year-old son, Sebastian.

News
>
TV News
September 30, 2008 02:28:07 GMT
ABC is getting ready for the release of its new series, "" which will hit the small screens on October 9 with the release of the show's promotional video. The footage is exceptional for its inclusion of 's brand new single "Ground Zero" which will appear on his November 4 solo album "".

Lining up , , Jonathan Murphy, and as the main cast, "Life on Mars" is a cop drama adapted from the successful British series of the same name. The first episode is titled "Out Here in the Field" where NYPD Detective Sam Tyler is trying mightily to understand what's just happened to him and how he can get back "home" .

News
>
Music News
September 30, 2008 02:15:45 GMT

Girl group from Egg Harbor Township, New Jersey, that are comprised of sisters Paris and Destinee Monroe and their best friend Ariel Moore, have filmed a music video for their latest single, "". Written by John Shanks and Kara DioGuardi, the song will appear in the girls' debut album, "Not Too Young" and in promotion of the upcoming effort, a mini album has been released for sale at Wal-Mart in April.

The concept of their music video in support of the new tune is said to depict the girls as three ordinary girls with their normal lives. Furthermore, the video will feature them, singing the song in a classic convertible. It then continues with a scene where they are seen walking proudly on the red carpet for an event while strutting their stuff. The video ends with all the girls having fun in a party live performance.

News
>
Celebrity Gossip
September 30, 2008 02:01:09 GMT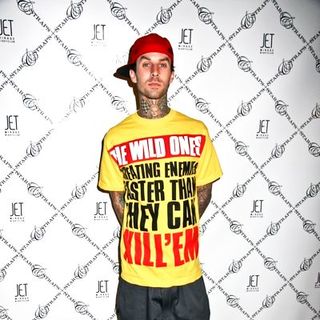 Good news comes from as he is reported to have been discharged from hospital following a last Friday, September 19 and is heading for Los Angeles. His ex-wife , who is staying with him during his hospital stay, is sticking by him.

Travis, as confirmed by hospital spokeswoman Beth Frits, was released from the Joseph M. Still Burn Center at Doctors Hospital in Augusta at 10 A.M. Monday, September 29, "in good condition." According to a source in the know, the drummer is heading for Los Angeles in bus.

News
>
Movie News
September 30, 2008 01:45:32 GMT

In anticipation of "" which street date is fast approaching, a bunch of interesting features from the movie are given for fans enjoyment. The created website presents among others, all trailers and clips from the movie as well as lines and quotes taken from the film.

To know the characters in the comedy better, there are also bios of the main cast that include which movies they have starred in prior to "Sex Drive". Fans will also be able to create their own bumper stickers or download wallpapers and buddy icons for instant messenger and email signature. All of the features can be found on .

News
>
TV News
September 30, 2008 01:27:11 GMT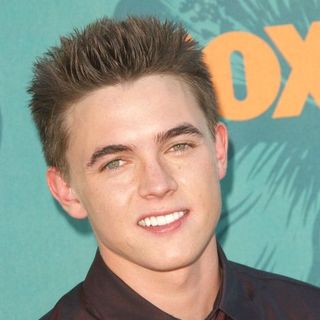 Teenage heartthrob is turning his back on singing to invade the small screen, joining the cast of ABC Family's comedy drama "." reported Monday, September 29 that the singer will star in the series for its mid-season return in spring 2009.

McCartney reportedly will portray the role of Andy, a high school friend of Calvin, ' character, who fuels a rivalry between the Kappa Tau and Omega Chi houses when he proves to be an in-demand pledge. Actor is also set to guest star in the mid-season premiere as a fellow summer camp counselor with Rusty, played by .

News
>
Music News
September 30, 2008 01:16:03 GMT

's lead vocalist has slammed recent rumor claiming that he has agreed to do a roadshow with the band. A statement issued on has made clear that the rumor is not true saying, "Contrary to a spate of recent reports, Robert Plant will not be touring or recording with Led Zeppelin. Anyone buying tickets online to any such event will be buying bogus tickets."

Further, Robert explains that he is now in the middle of touring with country musician " in support of their duet album called "", which has been honored as Album of the Year at Americana Music Association's 7th Annual Honors & Awards show at Nashville's Ryman Auditorium on September 18. After those dates, he is said to have "no intention whatsoever of touring with anyone for at least the next two years."

News
>
Celebrity Gossip
September 29, 2008 09:33:58 GMT
Willing to get better with his growing age, has a change of heart that he decided to turn his back on his raunchy past. The hit maker openly admitted he no longer wants to write songs with lusty lyrics and perform dirty dancing on-stage because he does not want to offend his fans, who as time goes by have grown up and had children.

Talking about his determination, Prince told USA Today, "I did the Dirty Mind tour and pushed that envelope off the table. What I didn't do, finished. I don't want to go back. You have to get out of your own way." He went on revealing the fact that he is a Jehovah's Witness advocate has also contributed to his decision. Giving credit to the bible, which he often reads, Prince furthermore remarked "that's another way faith has changed me."

News
>
Movie News
September 29, 2008 09:33:56 GMT

The first look into Columbia Pictures' "" is given through the release of its trailer. The drama film once again unites people behind the Oscar-nominated "" which are actor , director Gabriele Muccino and producers Todd Black, Jason Blumenthal, James Lassiter and Steve Tisch.

Telling the story of everyday life, "Seven Pounds" will see Smith playing an IRS agent named Ben Thomas who thinks he ruins his life in mere 7 seconds. As an attempt to make amends, he takes the identity of his younger brother and determines to change the lives of seven people on his list. Twist of story comes in when he falls in love with one of them and his own life is about to change.

News
>
Movie News
September 29, 2008 09:14:04 GMT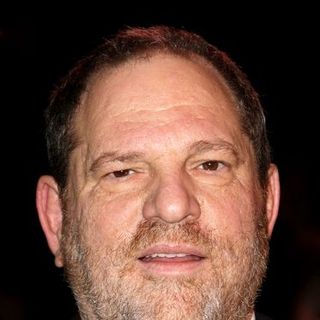 The Weinstein Company finally announce the release date for their big screen "", marking that a dispute between producers Harvey Weinstein and Scott Rudin over the movie's release has been resolved. "We are in complete agreement on the date we have chosen," the two say. "Working together, we developed a plan to extend the postproduction schedule in order to give Stephen Daldry the additional time he needs to successfully complete the film."

In a joint statement, the two producers reveal that the drama film, which stars and , will come out on December 12, keeping Harvey's previous plan which had been strongly rejected by Scott. Some say that Harvey's rush move happens because he wants to bring the movie as an Oscar candidate. On the contrary, Scott, who has two other awards movies out this year, lobbied for a 2009 release and refused to be pushed up.

News
>
Movie News
September 29, 2008 08:39:28 GMT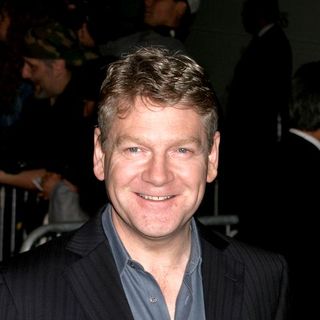 With several names coming out attached as the helmer of "", Kenneth Branagh becomes the last one mentioned. The Northern Irish director and actor who was catapulted to success through the 1989 "Henry V", is said to be in talks to helm the Marvel Comics adaptation of "Thor".

The news comes from Variety that reported Marvel Studios chief Kevin Feige picks Branagh as the director. This has been considered as an odd choice for Branagh has not helmed any action movie in more than a decade although he did earn two Oscar nominations for "Henry V". No other details have been shared except that the movie is aimed to be released on June 4, 2010.