News
>
Movie News
November 30, 2007 09:28:45 GMT
Turns out there is another picture of the Joker from "" besides the one Empire Magazine recently revealed for its January 2008 cover.

Providing the image is Wizard Magazine which has put the photo as the cover of its latest issue, slated to hit comic stores on December 5 and newsstands on December 18, 2007. Head to to take a peek at the image.

News
>
Music News
November 30, 2007 09:17:10 GMT

Country singer has been cleared off copyright infringement case. Singer/songwriter Michael McCloud's lawsuit against him was dismissed, according to reports.

In 2006, McCloud aka Michael Snyder claimed that Keith's 2003 song 'I Love This Bar' was too similar to his own 'Tourist Town Bar' song. Keith was determined to prove his innocence by defending himself that his piece was written with Scotty Emerick.

News
>
Music News
November 30, 2007 08:50:38 GMT
Taking a departure from the traditional one-man host in the past four years, 2008 BRIT Awards will have two celebrities bringing the hype to the stage. The 2007 host Russell Brand will hand the baton to eccentric rocker, and his wife Sharon.

"Ozzy and I have been asked to host many awards shows in the past but this is by far the most prestigious and meaningful, especially for Ozzy as it's about the music," Sharon said. "Ozzy and I are proud to be Brits and are both incredibly honoured to have been asked to help celebrate the best in music."

News
>
Celebrity Gossip
November 30, 2007 08:49:16 GMT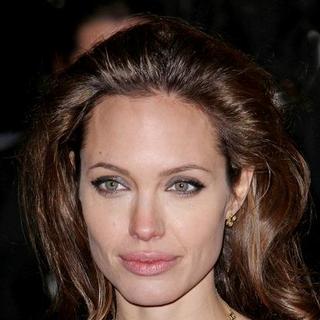 Having their giving spirit reaching its best level at their heart, Hollywood A-listers are turning to designers, not fashion nor lunchbox designers, but kite designers to lend a helping hand to other people in need. Famous celebs ranging from , , to have all teamed up, designing kites for charity.

The celebs-designed kites, to be auctioned off on by December 5, will help raise money for the Afghanistan Relief Organization (AFO), which will be used to train new teachers and establish libraries in Afghanistan.

News
>
Movie News
November 30, 2007 08:25:20 GMT
The first official production still from Columbia Pictures' "" has arrived on the net, featuring none other than its leading star .

As pictured on the above left, Sandler is captured with a beard while being on top of a moving car in the middle of a busy road. In the comedy, the funnyman plays a Mossad agent who fakes his death so he can move to New York and become a hairstylist.

News
>
Celebrity Gossip
November 30, 2007 08:01:28 GMT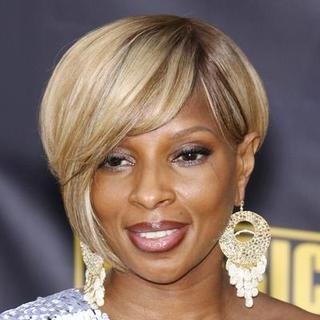 Getting ready to release her eight studio album "," which is pushed back from December 11th to 18th release date on Geffen Records, in between times is working on something else that is a YouTube Channel.

The R&B, soul, and hip hop soul singer, has just launched , on November 20th to be exact.

News
>
Movie News
November 30, 2007 07:47:53 GMT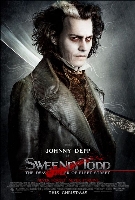 Warner Bros. Pictures continues to pamper us regarding its upcoming "." The studio now has delightfully brought online six more TV spots for the Tim Burton-directed flick in our anticipation for its release on December 21 this year.

Take a look at all of the pieces through section at AceShowbiz under the names of TV Spot 2 to TV Spot 7. All are available to see in either Med-Res or Hi-Res QuickTime format.

News
>
Celebrity Gossip
November 30, 2007 07:17:12 GMT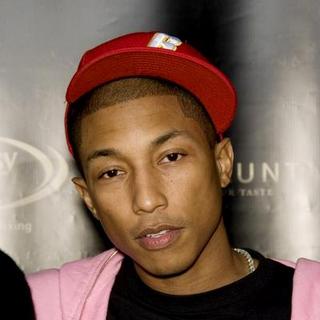 A producer, singer, rapper and songwriter, is expanding his galaxy, invading the world of fashion by establishing a boutique.

Marking his venture into the business, the music mogul is teaming up with Japanese fashion designer Nigo, the designer responsible for the brand A Bathing Ape, to open the two-storey Billionaire Boys Club and Ice Cream store in New York City.

News
>
Movie News
November 30, 2007 06:48:32 GMT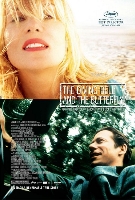 Numerous pictures in foreign languages were released and noticed this year, but only sixty-one of them that are able to attract the Hollywood Foreign Press Association (HFPA).

Yes, the organizers has announced through its president Jorge Camara that that's the exact number of titles it is currently considering for the Best Foreign Language Film slot of the 65th annual Golden Globe Awards. Included in the roster are "", "", and "", which ironically was removed by Taiwan as its best foreign film Oscar entry.

News
>
Music News
November 30, 2007 06:38:58 GMT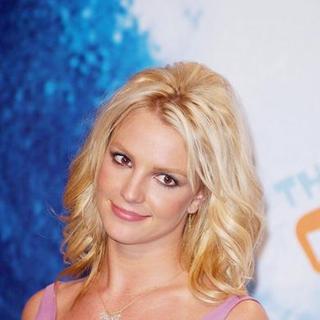 is opting a second version of her music video, 'Piece of Me', by asking fans to direct a mash up video for it. MTV, Jive Records and the pop singer herself will pick the winning video which will be premiered on TRL.

The basic rule of the 'Britney Spears Wants a Piece of You' contest is to submit a footage that should be up to 3:34 or less. will provide the materials such as Britney's photos, interviews, red-carpet moments, performances and other footages which then can be taken to make the new video.

News
>
Celebrity Gossip
November 30, 2007 06:15:26 GMT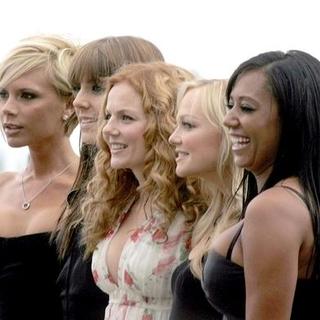 It's the Girls again. The newly reunited all-girl group are having their second Tesco Holiday Ad out.

, Melanie Brown, , , and who have all signed up as the new faces of supermarket chain Tesco are featured in the new commercial having an argument over what to serve for Christmas. Unlike the rest of her friends, Posh wants lobster, much to the foursome's shock.

News
>
Music News
November 30, 2007 06:13:04 GMT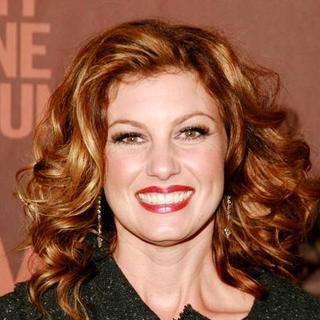 Events leading up to the annual Grammy Awards on February 10, 2008 will be warmed up with 'My Night at the Grammys', a new special program that will celebrate the event in its 50th anniversary.

Among those tapped to host the show are the event's previous winners like , and . They will be joined by a number of other renown celebrities such as , , , , , , , and .

News
>
Music News
November 30, 2007 05:10:25 GMT

Paul Rogers-fronted have assisted Nelson Mandela's 46664 campaign by contributing their single in line with World AIDS day that occurs on December 1. The song which is called 'Say It's Not True', will be available for free download on the band's .

Drummer Roger Taylor originally wrote the piece in 2003 and performed it live for the first time at the 46664 concert in Cape Town, South Africa. According to their site, the song carries the message that "HIV AIDS is something that can affect any one of us no matter our sexual or racial status."

News
>
Celebrity Gossip
November 30, 2007 05:07:08 GMT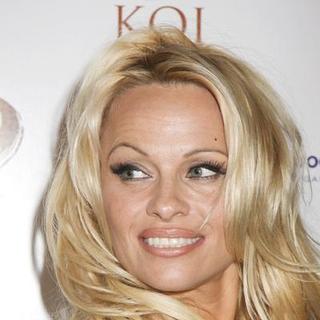 Having a quite long career in show business, it appears that feels tired already. The buxom blonde has revealed to USA Today she plans to quit her showbusiness career within five years and heading back to her native Canada. Shocking.

The actress, who's been thrilling audiences in her skimpy, sparkling stage costumes alongside magician Hans Klok in Vegas, told USA Today "Five more years of [T&A], and I'll go back to Canada. I've got some land. It'll be time."

News
>
Movie News
November 30, 2007 05:03:45 GMT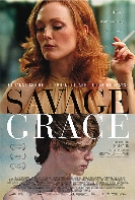 In its follow-up to the announcement of the movies-in-competition lineup for the upcoming Sundance Film Festival, the Sundance Institute revealed Thursday, November 29 the full list of pictures screening in the out-of-competition sections of the ten-day event.

Lineup consists of 57 titles which are divided into four programs namely Premieres, Spectrum, New Frontier, and Park City at Midnight. The first one features 24 films in total with the second now being split between dramatic section and documentary spotlight.