News
>
Movie News
September 03, 2008 02:40:32 GMT
Before "" premieres at the Toronto International Film Festival which runs from September 4 to September 13, it has revealed its hilarious red band trailer. Compared to , the new footage provides more glimpses into the movie, to the other characters as well as the outrageous storyline.

Ten years after they have graduated from high school and being roommates, Zack and Miri have yet to accomplish anything great in their lives. Troubled with the second eviction notice, the two lifelong platonic friends are desperate to pull something amazing to get them quick cash. Then, they come across a moneymaking idea, making 'Star Whores', an amateur porn movie. All they need now is the actors.

News
>
Celebrity Gossip
September 03, 2008 02:20:00 GMT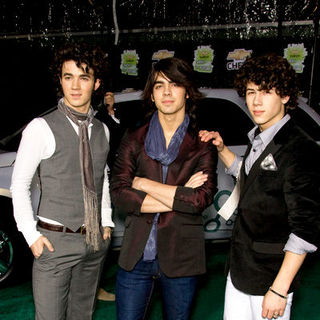 Fans of are having the opportunity to know their idols better as the boys are offering them the chance to ask any questions on their MySpace blog. Willing to thank their fans for supporting their "Burnin' Up" tour, , , and put the question-and-answer opportunity on the site for a couple of weeks.

"WE WANT TO HEAR FROM YOU" so the brothers wrote in a post on their MySpace blog, dated September 1. "We would like to answers questions from our fans. We are inviting you to ASK US ANY QUESTION YOU WANT TO ASK. Leave your questions as a response to this Blog and we will pick some to answer over the next couple weeks."

News
>
Movie News
September 03, 2008 02:01:20 GMT

A full U.K. trailer for video-game-turned-live-action movie, "", has arrived. Taking intensity of the footage up a notch from , the new video provides viewers with more of the slow-motion action sequences and glimpses of the pain the titular character, Payne, went through of losing his beloved ones.

Based on the 2001 video game of the same name, "Payne" centers its story on a vengeful cop who is haunted by the brutal death of his family. Having little regard for the rules, he falls into an investigation over a series of mysterious murders. Little that he knows, a band of mystical adversaries is waiting for him, seeking to destroy him and the streets he protects. Starring as the titular character, the John Moore-directed movie is supported also by , , and . It is set to be hitting the big screen on October 17.

News
>
Music News
September 03, 2008 01:54:47 GMT

A music video for 's new song called "The Day That Never Comes" has just been released. The song, which is made to tackle the subject of forgiveness and resentment, is the first single from the heavy metal rock band's forthcoming studio album entitled "", which is scheduled to come out for purchase on September 12.

The video is shot in a dessert just outside Los Angeles, California in late July and directed by Danish filmmaker Thomas Vinterberg. It shows U.S. army traveling through the dusty desert with a huge blast which causes a bloody fight. However, the video is not merely about army battle. At some points, the scene is cut with shots of the band performing the song in the same landscape.

News
>
Movie News
September 02, 2008 10:02:04 GMT

On Monday, September 1, Warner Bros. Pictures were hosting an eventful evening for their forthcoming "" as the action thriller film rolled down red carpet at the Odeon cinema in West End, London in celebration of its world premiere. Making the special event even more merry, the red carpet saw a surprise appearance from Guy Ritchie's superstar wife, .

Arriving minutes before the film was screened, the pop legend who was dressed in a short black Stella McCartney dress strolled down the carpet arm-in-arm with her director husband. Beside Madonna and Ritchie, the premiere was also attended by many of the cast ensemble, including , , , Geoff Bell, Jimi Mistry, , and , as well as the film's producers, Joel Silver and Susan Downey.

News
>
Celebrity Gossip
September 02, 2008 09:54:55 GMT

Never commenting on the rumors that claim they're more than just friends, and actor have been spotted spending time together over the weekend, only to add fuel to the persistent speculation that they're dating. The rumored lovers were seen having lunch together at the Chateau Marmont on Saturday afternoon, August 30.

During the outing, Dunst was seen wearing what looked like a purple jacket. She let her hair undone and was seen smiling all the time. Long, meanwhile, was snapped wearing a white t-shirt. It seemed that he really enjoyed the food while couldn't avoid starring at his supposed leading lady.

News
>
Movie News
September 02, 2008 09:17:36 GMT

A gripping scene involving , and a knife has apparently been eliminated from the up-and-coming drama thriller "". Report on the matter claimed that the particular footage has been put aside because Washington's character who supposedly should be the sane one looks like she is losing her mind.

Confirming the matter, the "" actress opened up about the scene where she threatens Jackson's character with a knife. "It got removed," gushed the 31-year-old. "Samuel L. Jackson follows me back into my house and I seduce him to the point where he is drawn in and then I threaten his life with a knife."

News
>
Music News
September 02, 2008 08:47:53 GMT
' frontman collapsed after allegedly taking a number of narcotics hours before performing a solo show at a venue in Graz, Austria. His condition has reportedly forced his promoter, Bettina Aichbauer to summon the paramedics for a further medical check up.

Pete apparently didn't consider it as a serious matter as the singer refused to be taken to hospital and despite being four-hour late, he insisted to play, but the performance lasted only for 45 minutes. When asked about his overdose collapse, the singer says, "There was some minor problem but it's a secret. Nothing bad, though. I'm still alive."

News
>
Celebrity Gossip
September 02, 2008 08:35:57 GMT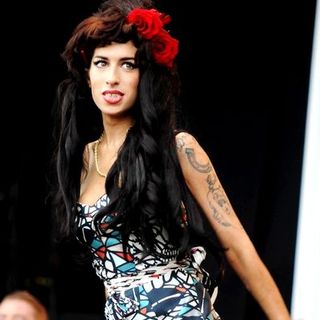 Being threatened with legal action for pulling out of a French music festival just a couple hours before it was due to start, apparently has embraced her spiritual awakening. She reportedly is turning to Buddhism to have stability in her messy life and most of all to beat her addiction to drugs and alcohol.

Facing a string of health issues over the last year and having been diagnosed with traces of deadly lung disease emphysema, Amy is said to have been battling her addictions by using calming Buddhist chants to help her relax and battle stress. Britain's The Sun newspaper broke the news and was told by a source that one of Amy's musicians introduced her to "Buddhist chanting." She has since chanted "for ten minutes in the morning and just before she sleeps."

News
>
TV News
September 02, 2008 07:50:13 GMT

Having to deal with 'Rebecca Situation' on the first episode of season two, "" will see more drama on its second episode. In the episode entitled "Crush Landing", fans and viewers alike will be presented with the dilemma faced by Casey Cartwright and her best friend Ashleigh Howard when they realize that they have a crush on a same guy.

Aside from focusing the story on the preparation for the ZBZ Crush Party, the new episode also shows how Casey's younger brother, Rusty, starts to question his educational choices and how he turns to his new RA, Max, to get some guidance for his problem. "Crush Landing" will be aired on Tuesday, September 2 and its sneak peek can be seen via .

News
>
Music News
September 02, 2008 07:44:52 GMT

Apple Inc. is teaming up with to launch an interactive application for iPhones and iPod touch users. The new digital application will enable music lovers to access a raft of extra contents, including behind-the-scenes images, lyrics, and exclusive artwork via the touch screen of their handsets.

According to Music Week, the new application will be launched via the band's latest album "", making the band to be the first artists to enjoy the application. Speaking of the project, Snow Patrol's product manager Liz Goodwin says that the application is so amazing that the band's fans have to list it on their must-buy items. "It will be an interactive element; a digital booklet that will take you into the videos and content," Liz says. "For fans it will be a real must-have, and the fact that they are the first band to do this gives us an additional angle for exposure."

News
>
Movie News
September 02, 2008 07:02:26 GMT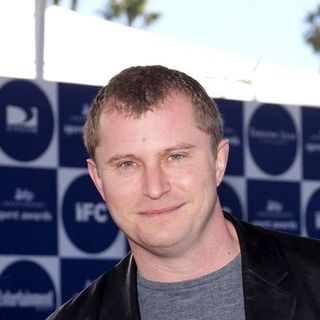 "" helmer Vadim Perelman is one step closer to tackle the "" remake. Rumored earlier that he has been considered to come aboard the reboot of the 1982 horror movie classic, the Academy Award-nominee has been confirmed to be in negotiations with MGM to helm the project.

If he were indeed signed in, Perelman will be collaborating with screenwriters Juliet Snowden and Stiles White since the scribe pair have been hired weeks earlier to revamp the horror movie. On his other movie projects, previous report has noted that he has been attached to "", an adaptation movie from Ayn Rand's novel starring .

News
>
Music News
September 02, 2008 07:00:47 GMT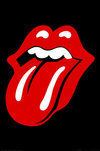 Original artwork of ' famous "lips and tongue" symbol is now in the collection box of Victoria and Albert Museum in London. The hand-painted black and white work has been bought by the museum at an auction in the United States for $92,500.

Half of the cash is reportedly going to a charity organization named the Art Fund. Meanwhile, the rest will be used by John Pasche, who was paid only 50 pounds for creating the logo, to finance his little boy's education. "I have an 11-year-old son and this money is going to go towards his education," John says.

News
>
Movie News
September 02, 2008 06:17:46 GMT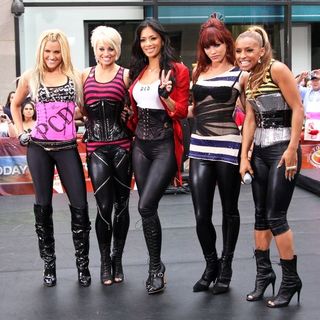 The burlesque dance troupe-turned-music group are going to bring their story to the silver screen. Following the footsteps of another girl band to get their own movie, the R 'n' B quintet are said to be looking through scripts for their semi-biographical feature film.

Sharing out the scoop, a source told Daily Star, "PCD are getting a lot of film scripts to look through at the moment. It's gonna be semi-biographical, about their rise to fame, with loads of dancing and singing." Chronicling the group's rise to stardom, the movie allegedly will be featuring their past hits as well as future releases, and it may have some celebrity cameos as well.

News
>
Music News
September 02, 2008 06:15:06 GMT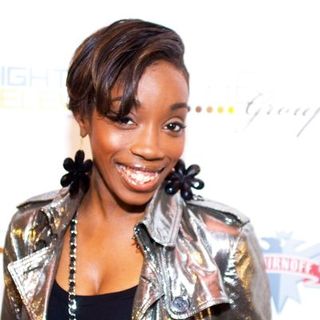 's recording company, Warner Music Group, have recently decided to remove her latest album "" from digital download service iTunes. According to a source, the label's move is aimed at encouraging fans to buy the whole album, not just individual songs.

The decision is triggered with 's successful move, where his "" album manages to reach at number one with 1.7 million selling point since it has been released in October 2007 even though taken off iTunes. Warner has then continued exploring whether fans of other artists could be persuaded to buy the physical CD and Estelle's album is chosen to be one of the experiments.