News
>
Music News
September 24, 2007 09:36:17 GMT

NME.com has hinted last week that will make an announcement within this week regarding their next move. The band apparently will release a new single called 'Lord Don't Slow Me Down' which is also the title of their upcoming documentary.

The single will be released digitally on October 21 and to radio outlets on October 1. Its music video will also be played for the first time on YouTube on October 1. An exclusive digital bundle containing the live version of 'The Meaning of Soul' and 'Don't Look Back in Anger' is also offered in separate package.

News
>
Movie News
September 24, 2007 09:16:15 GMT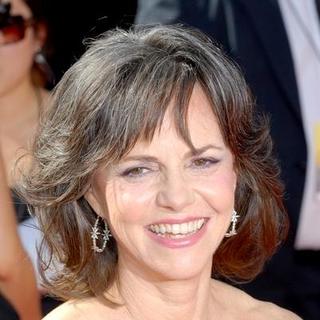 Bringing up a casting update on Steven Spielberg's "", Newsweek has revealed that is joining to take starring part in the famed filmmaker's biographical take on the 16th U.S. president Abraham Lincoln.

Here the two-time Oscar winner will portray Lincoln's wife Mary Todd, whom he married on November 4, 1842 after a troubled engagement that was marked by at least one breakup. Meanwhile, Neeson has already been billed as the titular character.

News
>
Movie News
September 24, 2007 08:25:42 GMT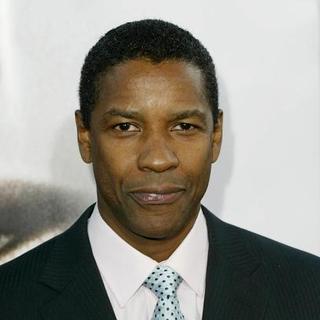 Looks like three is still far from enough for both and Tony Scott. Report from Daily Variety has brought in info that the two are going to work together once again in "The Taking of Pelham 1, 2, 3" for Columbia Pictures.

Project turns out to be a remake of the 1974 action thriller which was based on the novel by Morton Freedgood who wrote it under the pseudonym John Godey. The original story centers on a New York Transit cop sent to stop a group of terrorists hijacking a subway car for a million dollar ransom. Washington is said to get billed as the cop, played by Walter Matthau in the original.

News
>
Music News
September 24, 2007 08:07:46 GMT

Busy preparing reunion concerts with her band , 'Sporty Spice' still gears up the presence of her solo career. Title track from her latest effort '' is released as the third international single from the album.

A music video for the song has been premiered on her official site on September 21 and earned YouTube's 'Most Viewed' clip within few hours after its release. The video was initially aimed for earlier release but the death of video director Tim Royes has forced it to be shot partly in September.

News
>
Movie News
September 24, 2007 07:27:08 GMT
The Caped Crusader will soon leave the Windy City to next cross the ocean to Hong Kong, China for the second installment of its rebooted franchise "", local newspaper The Standard has confirmed on its official site.

Set to commence shooting there in November, pic will use locations that include the Central-Mid-Levels escalator plus some parts of Queen's Road Central and The Centre as the crew carries out the filming for nine days. Still according to the paper, a helicopter will also be used to shoot the night views along Victoria Harbour and could include A Symphony of Lights, the interactive laser-light performance connecting buildings on both sides of the harbor.

News
>
Celebrity Gossip
September 24, 2007 07:21:07 GMT

Surprise, surprise. is back on the dating saddle again.

The heiress sent a shock to her friends with her being reported to be dating a pizza delivery boy. The guy, identified as Alex Vaggo, is a wannabe model. He was in LA for a holiday and to earn some extra money working as a pizza delivery boy.

News
>
Movie News
September 24, 2007 06:45:17 GMT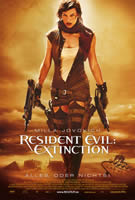 The string of success spawned by "Resident Evil" film franchise since 2002 continues with the glorious triumph its third installment scored over the weekend running September 21-23, 2007.

Scooping a solid $23.7 million in its debut, "" wonderfully soared as the No. 1 movie on the chart, toppling not only former champ "" but also the $23 million its predecessor "" garnered to be the best debut for the series.

News
>
Celebrity Gossip
September 24, 2007 06:33:37 GMT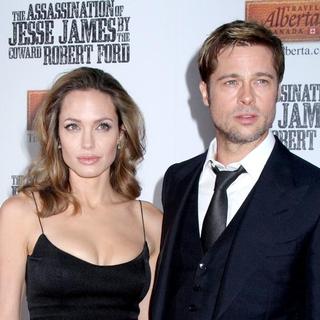 Rumors are all over the net that and partner are willing to expand their so-called "rainbow family" by adopting one more child. And this time on they are said to be adopting a girl from Burma.

The Daily Mail reports the Hollywood golden couple has already enlisted the help of one of the country's leading monks to plan a trip to an orphanage. Angelina is said to have enlisted the help of Dr Jane Aronson, an adoption specialist who runs the Worldwide Orphans Foundation.

News
>
Celebrity Gossip
September 24, 2007 05:53:45 GMT

is single no more. The actor has scored himself a new girlfriend and it is not with whom he'd been romantically linked. So who's the lucky female? It's actress .

Braff was snapped by paparazzi pumping gas in LA on Saturday September 22nd while his leading lady Appleby sat in the car.

News
>
Music News
September 24, 2007 04:40:51 GMT

has confirmed that she will release a greatest hits compilation later this year. In an interview posted on her , Bextor said that a brand new single will come out in November and the compilation will come out after that.

"It feels like a really good thing to do," Bextor said. "I've been doing this for ten years now, so it feels like I can do the greatest hits and then start the next chapter."

News
>
Movie News
September 24, 2007 04:25:30 GMT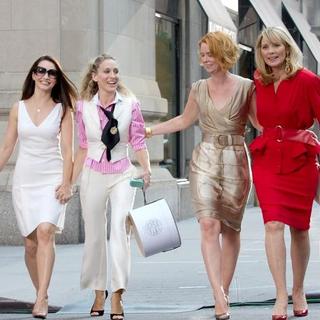 As filming on "" continued to be carried out in New York City, more photos from the movie's set have been made available online which sure will delight anyone who has become a longtime fan of the original series.

Shots were taken on September 21, 2007 during the scenes done in Midtown Manhattan where the inseparable quartet - Carrie, Samantha, Charlotte, and Cynthia - were walking arm-in-arm cheerfully, all looking fashionable and chic as always.

News
>
Celebrity Gossip
September 24, 2007 04:17:21 GMT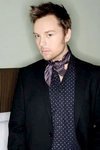 is not racist. He's been cleared by a London Court of allegations that he racially abused a door person and was instead handed a police caution.

Hayes was arrested back on July 22nd after allegedly made a racist remark to a male member of staff at Soho restaurant Busaba Eathai. Did admit that a row took place but denied any racial element, he was released on bail and has since refused to comment on that matter.

News
>
Music News
September 24, 2007 03:48:54 GMT

's new album is coming out around the corner and tracklisting as well as album cover art has been revealed.

'' will be released on Tuesday, September 25. Its first single 'Message to Myself' has taken impact in August with Etheridge's wife Tammy Lynn Michaels giving a cameo in the .

News
>
Movie News
September 24, 2007 03:48:27 GMT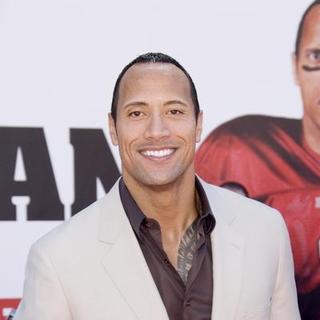 Got exposed in the broad daylight, "" met its world premiere yesterday, September 23, 2007 at El Capitan Theatre in Hollywood with numerous famous names dropping by in mostly casual outfits.

Most of the cast members delightfully made their way to gather together for the occasion, joined by director Andy Fickman. Those spotted include male lead Dwayne Johnson aka , Madison Pettis, , , Kate Nauta, and , who was accompanied by hubby .

News
>
Celebrity Gossip
September 24, 2007 03:39:29 GMT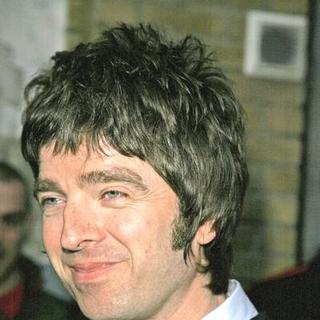 It's baby booming time. and , both have given birth. And just now it is reported that ' Noel Gallagher also welcomed the arrival of his second child Saturday September 22nd.

His longtime girlfriend Sara MacDonald gave birth to a baby boy in London at 11.15 am. The 7lb 5oz boy has been named Donovan Rory MacDonald Gallagher. Both mother and child are doing well, his spokeswoman confirmed in a statement.