News
>
Music News
May 09, 2008 03:12:06 GMT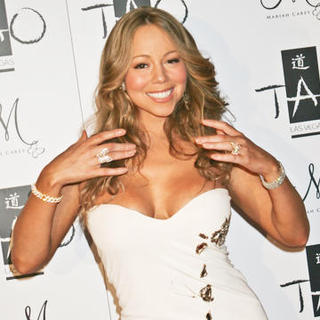 Pop diva 's fans in the middle east region have to hold their obsession in watching her performance there because her scheduled appearance in Dubai has been postponed. Mariah who is supposed to perform on May 15-16 has had the date re-scheduled to a later date this fall as announced by the promoters.

One of the event's producers said that Mariah is disappointed with the postponing of the concert. "Mariah is disappointed that she won't be able to perform. She had scheduled this one special event in her calendar and was looking forward to performing for the Dubai fans," the producer said.

News
>
Celebrity Gossip
May 09, 2008 03:05:49 GMT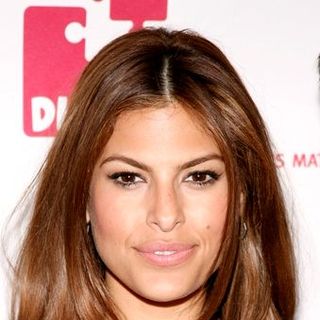 is giving nudity a whole new meaning when she goes topless for the May 2008 issue of Italy's Vogue magazine. Is no stranger to nudity, the beauty was captured on a number of provocative poses, exposing her breasts for the camera.

In some of the photos that have been leaked online, Eva was seen wearing a semi-dominatrix outfit, complete with sexy black stockings, a lacy basque and a see-through black shirt, opened to reveal her breasts. She completed her look with a black beehive hairdo.

News
>
Music News
May 09, 2008 02:45:31 GMT
Having a movie role as a musician has made a new career choice for actor as he now plans to make an album. Billboard.com said that the actor could release an album working with one of the members of Charlatans Tim Burgess.

Burgess revealed that after playing the role of legendary musician in the 2005 movie "", Joaquin, who got himself to learn how to play guitar on the movie, found a passion to make music. "Once he learnt guitar he found that he had quite a lot of demons inside himself that he wanted to expel through music," Burgess said.

News
>
Celebrity Gossip
May 09, 2008 02:36:31 GMT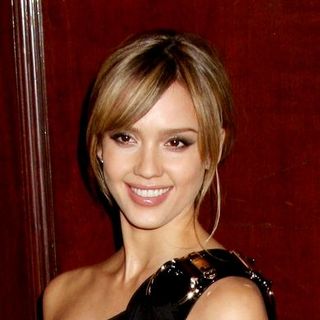 Has been keeping her lips sealed following a number of rumors surrounding her pregnancy, it is to US Weekly that spills the beans about the sex of the baby she's carrying. She, moreover, is keen enough to give the publication a peek on her nursery and even shares details of what she has inside it.

Put to rest the speculation on her baby's sex, Alba confirms that she indeed is pregnant with a baby girl. And much contrary to rumors on the street, she and her fiance Cash Warren have not yet decided a name for their forthcoming infant. "I'm waiting - we're not sure what the name is going to be. My name was Faradon Luisa for three days. I don't want to make that mistake with my kid!" she said.

News
>
Movie News
May 09, 2008 02:22:56 GMT

Counting down to the opening hours of "" in the theaters across the country, the Warner Bros. Pictures have brought a prime treat to moviegoers everywhere as they premiered the first seven minutes of the film on the interweb. The footage gives out background story to what happen to Speed in his younger age and lets out cool sneak peak to the dazzling race he is confronting.

Opened with colorful kaleidoscopic during the presenting of the production company logos, the video moves on with a shot of Speed sitting on the changing room with his back on camera. As the shot goes on to focus on him jiggling his right foot, the scene cuts to his younger year when he is stuck in his classroom having to work on an exam. There, it can be seen that while other students are busy doing their best on answering the questions, Speed falls into his imagination where he is racing other imaginary racers.

News
>
Celebrity Gossip
May 09, 2008 01:50:14 GMT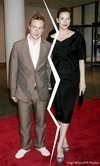 Sad news comes from as rumors on the street of her separation from husband Royston Langdon have just been confirmed. A representative for the actress confirmed the couple's separation in a statement released to People, saying "Liv Tyler and Royston Langdon have confirmed their separation."

The statement, furthermore, read "They remain good friends and devoted parents to their son Milo and are requesting that their family's privacy be respected at this time." No specific reason was given for the split though.

News
>
Music News
May 08, 2008 09:32:13 GMT

The popular singing competition American Idol that has entered its seventh season has got into its dying stages as now there are only three contestants left to battle for the title. At the result show on May 7 the competition has shown the exit door for another contestant Jason Castro, leaving the likes of , and Syesha Mercado on the top three.

Jason received the lowest vote following his poor performance at the Idols night on Tuesday, May 6. On that day he sang two songs, 's "I Shoot the Sherrif" and 's "Mr Tambourine Man". It was in the second song when he really messed it up as he forgot the lyrics of it.

News
>
Movie News
May 08, 2008 09:28:00 GMT

If one still want to know more about the live action movie "" before heading up to the theater this weekend, a video interview with the film's four leading actors has been posted on the net. In the special footage which runs for nearly 9 minutes, it can be seen , , and sitting down to discuss the Wachowski brothers' film.

The interview provided by IGN exposes what the four thesps had in mind about the movie, which is safe to say that except from Hirsch, the others had no clue about it. Still, all of them seem to agree on one thing, that is the alluring offers to work with Larry and Andy Wachowski. Aside from that, they also discuss about the challenges working on the set which mostly consist of green screen, the need to use their imagination throughout the whole filming process and their impression on their own characters. Additionally, the video which can be watched below also shows many action footages from the film, including the high speed race.

News
>
Music News
May 08, 2008 08:52:00 GMT

Singer is preparing to make his comeback to the music scene by releasing a new album. The alternative rock singer who hasn't released a new album since "" in 2006, plans to drop the new album this summer.

Billboard said that the album will consist of 10 songs with Danger Mouse as the producer, but unfortunately the upcoming set is still untitled. Beside that, titles for the new songs on the album haven't been revealed either. Although rumor says that one of the singles will be featuring folk singer .

News
>
Movie News
May 08, 2008 08:36:53 GMT

The songs from the soundtrack album of the new Indiana Jones movie " are being made available for previewing on . Beside able to see the track titles, people can hear a preview of the songs before it is officially released on May 20.

The soundtrack album will consist of 19 songs and the music is scored by famous music composer John Williams. The titles from the songs resembles the scenes from the upcoming movie.

News
>
Movie News
May 08, 2008 08:08:24 GMT

Though has put his MTV prank show "Punk'd" on the shelf last Summer, it doesn't mean that he has enough with it. In fact, in a recent interview, the actor who will be appearing on the silver screen with his latest comedy film "" on May 9 revealed that he may bring the series to the big screen.

On Wednesday, May 7, the husband of actress told in his radio show "On Air with Ryan Seacrest" on KIIS-FM that there is a possibility that he will take the hidden camera practical joke series to the next level meaning he will be making a feature film out of it. "I was actually walking down the street in New York yesterday and thought 'What if I did 'Punk'd: The Movie'? Like a full on feature film of 'Punk'd'," explained the 30-year-old actor and producer.

News
>
Celebrity Gossip
May 08, 2008 08:00:02 GMT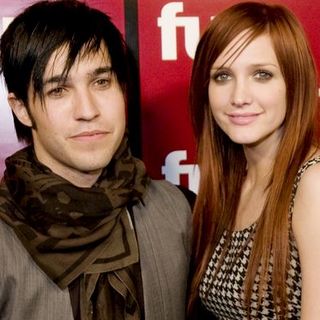 Pregnant and rushing down the aisle, that's . Despite her silence, denial, playing it coy and so on, a source close to the singer has confirmed to Hollyscoop that she's 100% pregnant and planning to wed fiance next week.

Ashlee, as claimed by Hollyscoop, "is set to have a shotgun wedding next weekend in California to her rocker beau Pete Wentz" of band . The couple are said to have sent out invitations to friends and family members, urging them to save the date for May 16, 2008.

News
>
Music News
May 08, 2008 07:30:17 GMT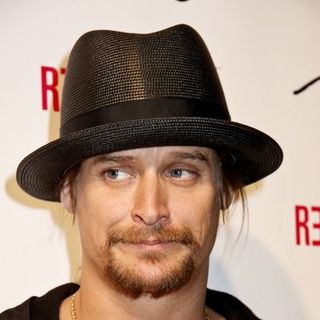 A good news was revealed by rocker stating that he will be back on tour soon. The singer also said that he wont be touring alone as he will team up with legendary rockers for their upcoming "Rock and Rebels" tour.

Both artists are scheduled to kick off their Rebels tour on August 8 in Oklahoma City. After that the tour will also stop by in Houston, Cincinnati, Indianapolis, Camden, N.J., Mansfield, Mass., Toronto, Holmdel, N.J. before closing in Hartford, Conn on August 31.

News
>
Movie News
May 08, 2008 07:06:09 GMT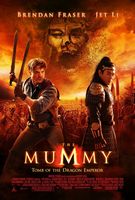 "The Mummy" fans have gotten the chance to get a better look into the characters to be featured in the forthcoming "" as a batch of new stills from the action horror film has reached the virtual world. The brand new photos allegedly have been outed by Universal Pictures.

The first three stills expose three stars from the movie posing as their characters. The first one shows being Emperor Han. He can be seen saddled up on a horse and suited in a full battle armor. The second pictured as sorceress Zi Yuan wearing colorful Chinese one-piece dress, cheongsam, and the third let out 's character Evelyn O'Connell. The fourth still gives a glimpse into the terra cotta army.

News
>
Music News
May 08, 2008 06:44:36 GMT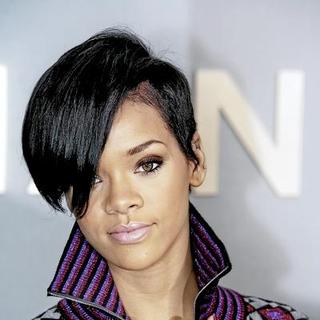 New details have been added for 's upcoming repackaged album of her "". The upcoming album, that has already been set to June 17 as its release date, will be titled "".

The upcoming album will consist of 12 original tracks from the previous album plus another four new tracks. Those four new songs, are "Take A Bow", the 's collaboration track "If I Never See Your Face Again", "Hatin' On The Club" and "Disturbia".