News
>
Celebrity Gossip
August 15, 2008 05:13:36 GMT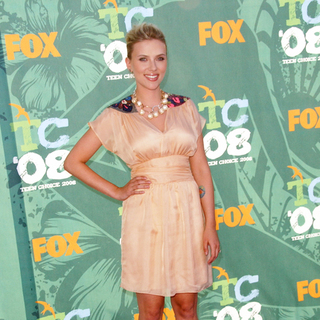 Reportedly planning to release a follow-up to her first music record, just months after its release, creates another media buzz as she reportedly is busy preparing for her wedding to actor fiance . Friends of her revealed details of the preparation she's been doing lately to OK! magazine.

In succession to previous reports that claimed Scarlett has been spotted trying on Monique Lhuillier dresses in L.A. in February and paging through In Style Wedding and Brides Magazines in Beverly Hills on August 5, she's claimed to have been wanting a simple wedding. Unlike many other celebrities who would like to have a star-studded wedding, Scarlett and Ryan are planning to have "a small civil ceremony."

News
>
Movie News
August 15, 2008 05:06:54 GMT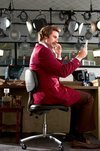 The sequel to "" has been planned and it is now indicated that the news casting comedy may be brought to somewhere far from Earth. Opening up about where and when the possible follow-up movie possibly takes place, suggests that "Anchorman 2" will perhaps be set in outer space.

To MTV News, he explained, "I know when we were shooting it [director] Adam [McKay] said if they ever did something it would have to be really weird like we were on the moon or something. I think it has to go even further if it was to work." He also assured that the sequel is in development saying, "Last I heard they were starting to write it and they were thinking about setting it in the eighties."

News
>
Music News
August 15, 2008 04:57:55 GMT

has decided to direct her own music video for single "Sandcastle Disco". She has taped an appearance on FNMTV on Wednesday, August 13 which will be premiered today, August 15 alongside the music video.

The video is planned as a promotional project for her sophomore album "", which will be released on August 26. The album has been available for an early order on .

News
>
Movie News
August 15, 2008 04:25:30 GMT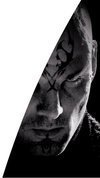 In the latest "Star Trek" movie, Vulcans-related Romulans won't be seen only as the baddies but also as something more. Talking about the villains of J.J. Abrams-directed "", actor revealed that the filmmakers have come out with a new image for the Romulans and it goes deeper than merely losing the pointed ears.

Revealing to E! Online about the matter, the depicter of Nero's right hand, General Ayel, said, "Me and Eric are the new Romulans. They had a linguist come in and invent Romulan!" He further suggested that this new breed of villains may somewhat inspired by "Pirates of the Caribbean" stating, "We're space pirates. Think of as a Romulan."

News
>
Celebrity Gossip
August 15, 2008 04:17:56 GMT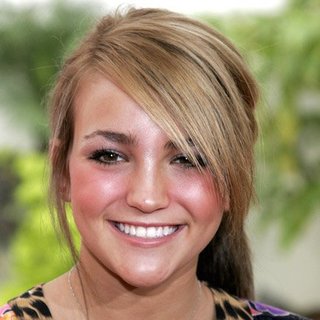 As soon as In Touch Weekly brought out the other woman's on her alleged affair with Casey Aldridge, the fiance of quickly issued a denial on the report. Firing back at her, the father of one accuses Kelli Dawson of trying to get attention and money by messing with someone's life.

Sources close to the young guy informs TMZ that he's "ballistic" after learning Kelli's affair allegation. He insists he never had sex with her, much contrary to her open admission in an interview with In Touch. As for the pic, featured on the front cover of the magazine that shows him and Kelli licking each other's tongue, Casey claimed it was taken long before he started dating his baby's momma Jamie Lynn.

News
>
Music News
August 15, 2008 04:01:51 GMT

From a CD to a her own record, shows how thin the line between courage and fame. It all started with constant listening to Travis and plus relaxing music sessions with her friends before she made it big in her native country, Scotland. The 20-year-old now has a debut album that went double platinum in U.K. and is on the verge of breaking the U.S. market with the same effort. "" will be released on August 19 in the States with "Mr. Rock and Roll" as the lead single.

Such an incredible persona is explored deeper through an exclusive interview with AceShowbiz.com in which she spills out her inspiration, her finding a place in the crowd and her engagement to footballer Steve Lovell.

News
>
Celebrity Gossip
August 15, 2008 03:47:47 GMT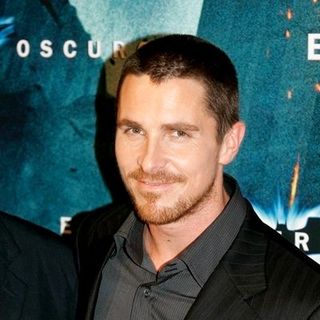 The good luck charm is on 's side as it's been reported that he's been cleared off from the assault allegations that his mother and sister addressed to him late last month. British authorities have officially confirmed that "" star will not face any charges in connection with his highly publicized on allegations that he attacked his mother Jenny, 61, and sister Sharon, 40, at London's Dorchester Hotel on July 20 following a heated argument.

Britain's Crown Prosecution Service (CPS) said there was "insufficient evident to afford a realistic prospect of conviction" on the charges and that "the police have been advised that no further action should be taken against Mr. Bale." In a statement released Thursday, August 14 the CPS said, "We can today confirm that we have advised the Metropolitan Police Service that the actor Christian Bale should not face any charges following an incident which occurred in relation to his mother and sister at the Dorchester hotel on 21 July this year."

News
>
Movie News
August 15, 2008 03:38:32 GMT
For their upcoming 3-D concert movie, it looks like will be getting some help from country music latest star, . After being a surprise guest at the brothers' New York City concert on August 10 at Madison Square Garden, the Grammy Award-nominated songstress has been spotted on the set of "".

On Thursday, August 14, the 18-year-old singing sensation reportedly is joining the band consisted of Kevin, Joe and Nick Jonas while they are filming a segment for their 3-D film in Columbus Circle, New York City. Despite her taking a part in the shooting in the park, it is still unclear what role she is playing. Meanwhile, the on-set photos of Swift and the boys can be seen at and via .

News
>
Music News
August 15, 2008 03:08:00 GMT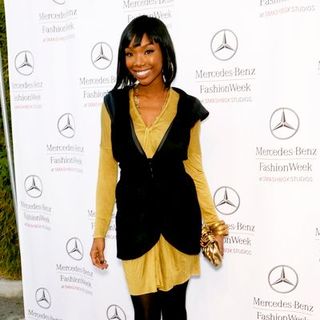 R&B singer is ready to share her "" side with listeners after a four-year absence from music industry. Recently, a first single titled "Right Here (Departed)" was released from her upcoming set through her .

The first single talks about a mutual support in a relationship. Among the single producers are Brian Kennedy and longtime collaborator Rodney Jerkins. She says that the single continues to have some of the old Brandy pop-R&B sound. Besides that, she also adds a little dash of country tune.

News
>
Movie News
August 15, 2008 02:53:10 GMT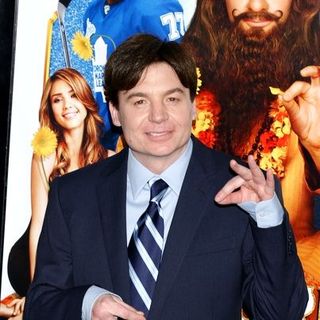 In an interesting scoop coming from "", well-known comic actor has been reported to take part in the upcoming World War II film project. It is further explained that the "Austin Powers" star has been tapped for a small role in the action drama movie from acclaimed filmmaker Quentin Tarantino.

The 45-year-old is going to portray British General Ed Fenech who is described to be a military mastermind taking part in planning the scheme to kill the Nazi leaders. He will be joining who will star as Lieutenant Aldo Raine and Eli Roth who is tapped to be Sgt. Donnie Donowitz. This tidbit was first reported by .

News
>
Music News
August 15, 2008 02:46:56 GMT

In the hype of country music that garner larger fans each day, Now That's What I Call Music! series will release for the first time in U.S., the ultimate compilation of country hits. Boasting tracks from the genre's icons such as , , and among others, the album will hit the stores on August 26.

"NOW That's What I Call Country" will feature 20 hit songs from the superstars of country music like and as well as newcomers such as and . This collection contains a total of 15 Top-5 singles. With the purchase of the CD, there will be free downloads available for five other country songs from Emily West, The Lost Trailers, Ashton Shepherd and a couple more.

News
>
Celebrity Gossip
August 15, 2008 02:38:04 GMT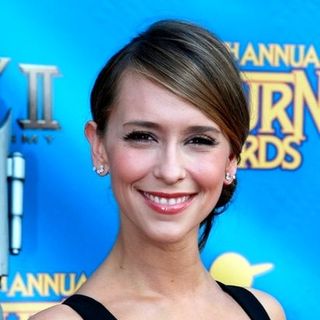 After being the center of media scrutiny back in November for her fuller figure, bounces back, showing off her new trimmer figure only to prove that she has what it takes with her physique. On the cover of the latest issue of US Weekly, the actress shows off her newly slimmed-down figure after losing 18 pounds in 10 weeks.

"Jennifer Love Hewitt Exclusive 18 Lbs in Ten Weeks! Her Exact Diet and Workout Plan," so reads the headline that accompanies two pictures of her, before and after the diet and workout. "I am in a pretty good workout regimen that I like, so it inspired me to keep it up," Hewitt told US Weekly. "The energy level and the way I feel now is great."

News
>
Music News
August 15, 2008 02:16:42 GMT
has just given his fans a sneak peek for his music video. The video is an effort to promote the rapper's brand new single "My Life" which features , from upcoming third set "" which will be released on August 26. The fifty-seconds sneak peek is plotted as a tell-all movie. It shows the rise and fall of the rapper's life, which helped him change his life. Some scenes show a horrid incident in which some people die on the road.

The sneak peek will be fully premiered on FNMTV on Friday, August 15, along with ' video for "Sandcastle Disco" taken from her latest album "", which has just been released in late June. At the same time, group band will also release video for their latest tune "Cookie Jar" which is taken from upcoming LP "", due out in early September.

News
>
Movie News
August 15, 2008 02:11:34 GMT

Apparently Harry Potter fans won't be able to enjoy their favorite boy wizard in the big screen sometime this year. In an announcement made by Warner Bros Pictures on Thursday, August 14, it is uncovered that "" has been bumped to a new schedule putting it as a summer 2009 movie.

Slated to be released on Thanksgiving on November 21, the sixth installment of the J.K. Rowling's "Harry Potter" adaptation series will be opened nationwide as well as internationally on July 17, 2009. Reasoning on the delay, Warner Bros. president and chief operating officer Alan Horn explained that the move was taken in consideration on two main things, the first is the market timing and the second is previous writers' strike.

News
>
Celebrity Gossip
August 15, 2008 01:36:01 GMT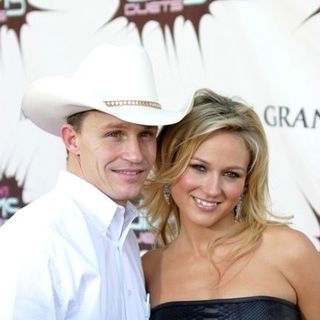 Her wedding to husband Ty Murray was a top secret, but doesn't mind sharing the photos of her nuptials to People magazine. The weekly publication, in addition to the pics, also has details of the ceremony which aren't covered by any other media.

In its weekly issue, People features a picture that shows Jewel and Ty posing on a beach during the sunset. They are photographed standing on the sand in front of what appears to be a lamp, backing the sunset, with him embracing her from behind.